Cake decorators are known for their UNIQUE styles. 
Some prefer making whimsical, topsy turvy cakes. Some like working with royal icing and doing intricate scroll work.  
I have lately been thinking how I would describe MY style of cake decorating and I am NOT entirely sure :S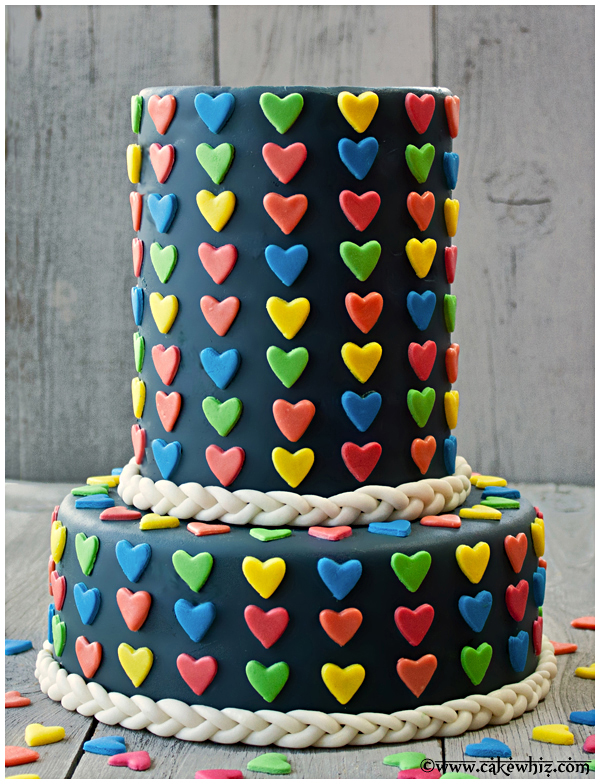 ALL I know is that I like working wih fondant and I tend to lean towards SIMPLE, uncomplicated designs with LOTS of color.
Perhaps that's my STYLE????
It would be nice to hear your THOUGHTS 🙂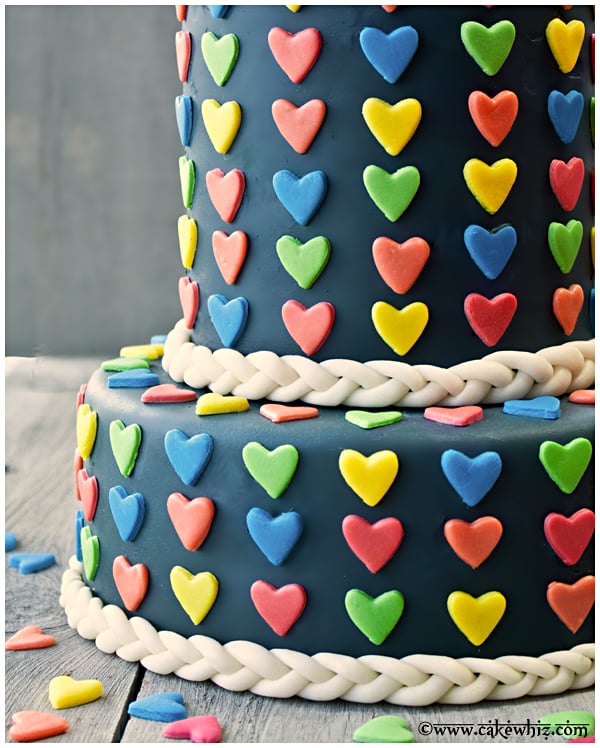 Anyways, enough with my ramblings. Let's talk about Mother's day! 😀
The SWEETEST day ever worthy of a BIG cake 😉

Mother's day is officially on Sunday but we celebrated a little early 😛
And this is what I made…A 2 tiered chocolate and vanilla cake, covered in strawberry frosting, marshmallow fondant and lots of colorful homemade heart sprinkles. 
YUP! I am obsessed with my HOMEMADE sprinkles. I have used them on cakes, cupcakes, cookies, brownies and God knows what else.
My son also likes to eat them when I am not looking….hahahah 😉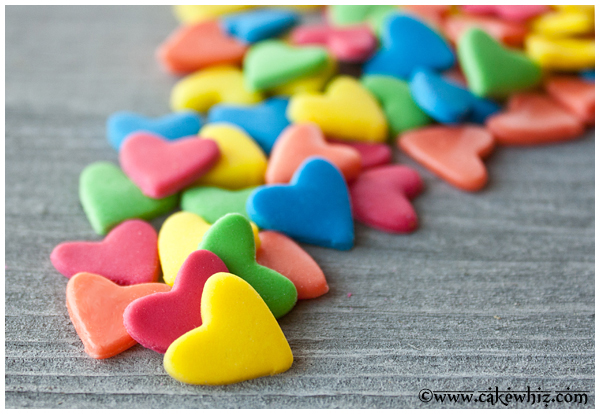 Here are the steps for making my colorful Mother's day cake:
Step 1:
Bake your cakes. You will need three 6×3 chocolate cakes for the top tier and one 8×3 vanilla cake for the bottom tier.

Step 2:
Allow your cakes to cool on a cooling rack.

Step 3:
Now, place your 8×3 cake on a cake board (cake board should be the same size as your cake). Cut it in half and fill it with strawberry frosting. Then, cover the entire cake in frosting. This will be your bottom tier. Keep it in the refrigerator while you work on your other tier.

Step 4:
Cut the three 6×3 cakes in half and fill them with frosting. Then, stack them on top of each other. Cover this entire stack of cakes in frosting. This will be your top tier.

Step 5:
Roll out marshmallow fondant (I colored mine bluish grey) and cover your top and bottom tier in fondant.

Step 6:
Insert dowels or bubble tea straws into each tier for support.

Step 7:
Then, stack the two tiers on top of each other.

Step 8:
Bring out your homemade heart sprinkles. Brush some corn syrup or royal icing behind the sprinkles and start sticking them onto your cake.

Step 9:
For the final touch, add a braided fondant border around both of your tiers.
And you are done! 
I know it's a lot of work but it's WORTH it coz it's for our mommies 🙂
I also went through my archives and here are a few other ideas that would be great for Mother's day too…
Fantasy flowers made with only a heart cutter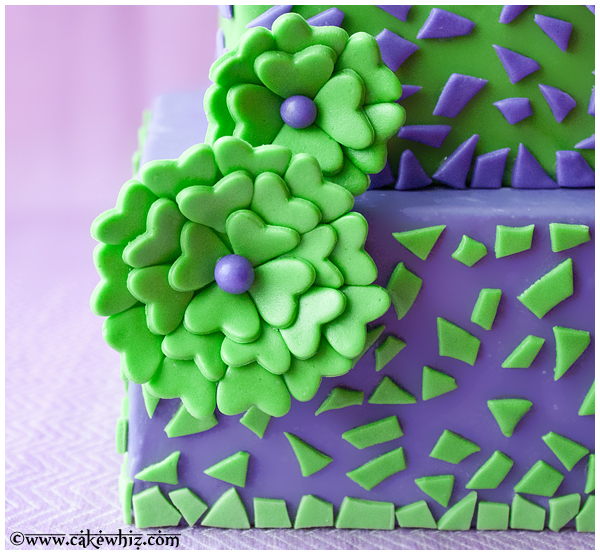 Jumbo heart sprinkles on cupcakes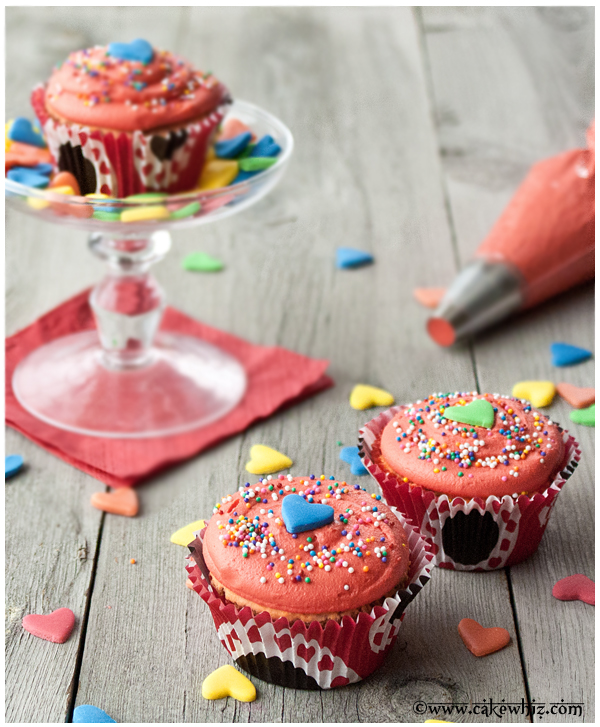 Banana cake roll with icing beads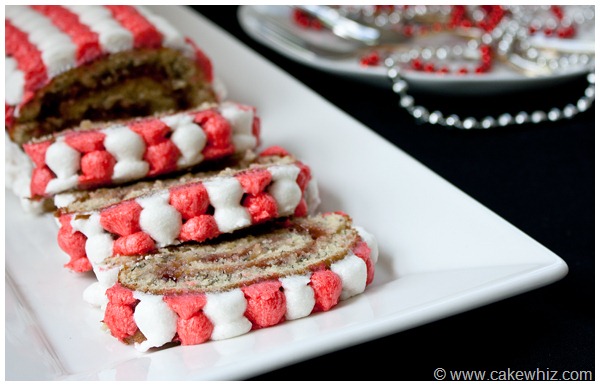 Thumbprint ginger cookies filled with chocolate and small fondant flowers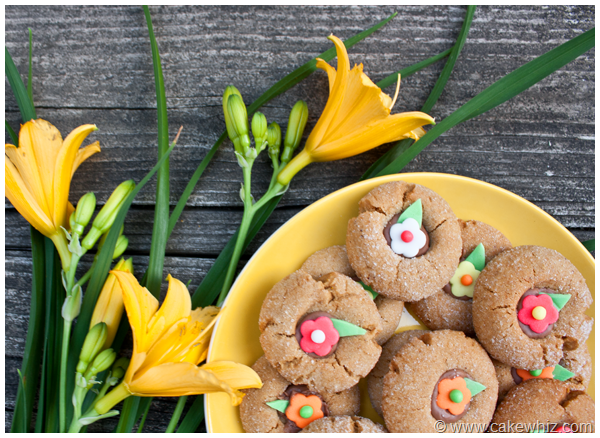 Rose syrup chocolate bark cake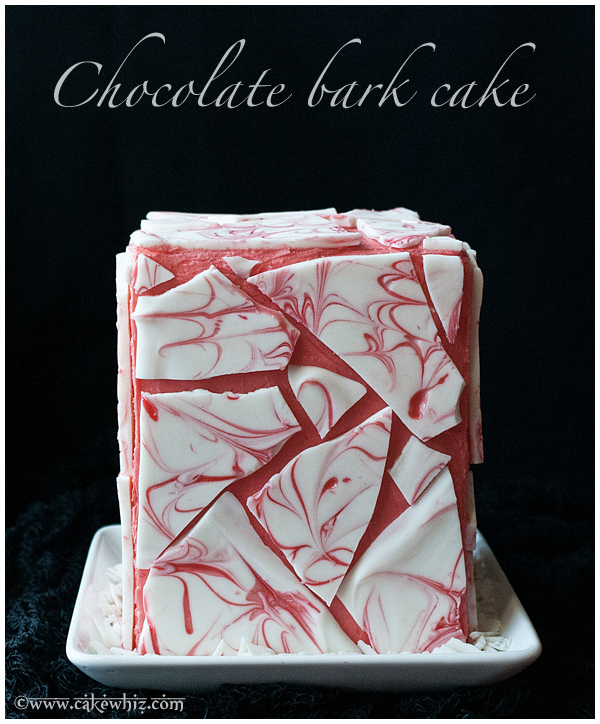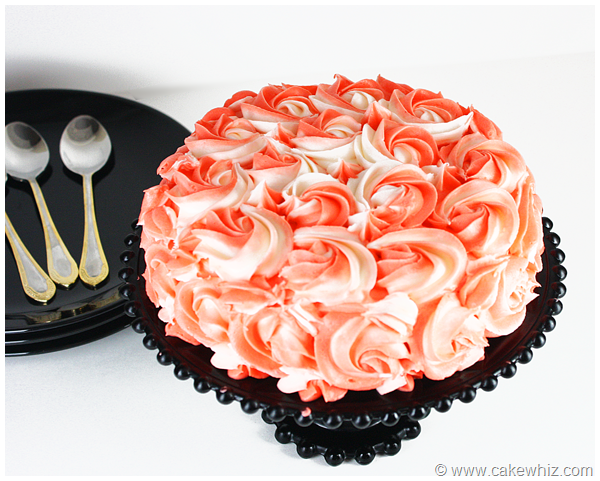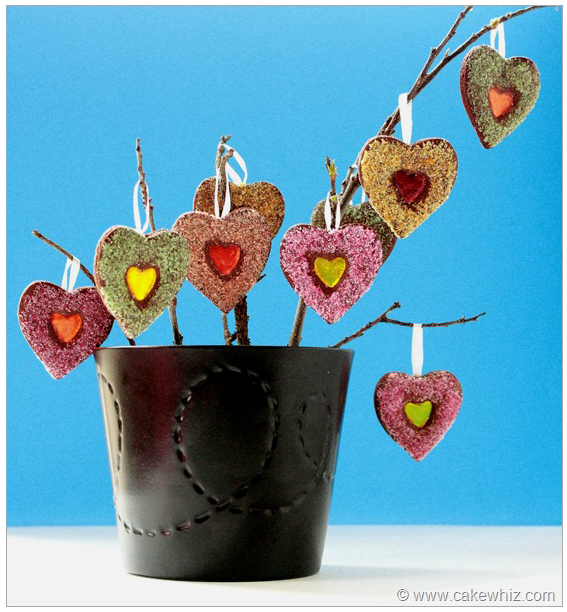 Well, that's all for today.
I hope all of you have a fun-filled Mother's day 🙂