New Year Cookies
Use this tutorial to make fun and easy New year cookies with store bought cookies and fondant. Fun to make with kids at New year's eve parties!
The New year will be here soon and this time, I made New year cookies.
Instead of writing my resolutions on paper, I wrote them on cookies and made New Year's resolution cookies.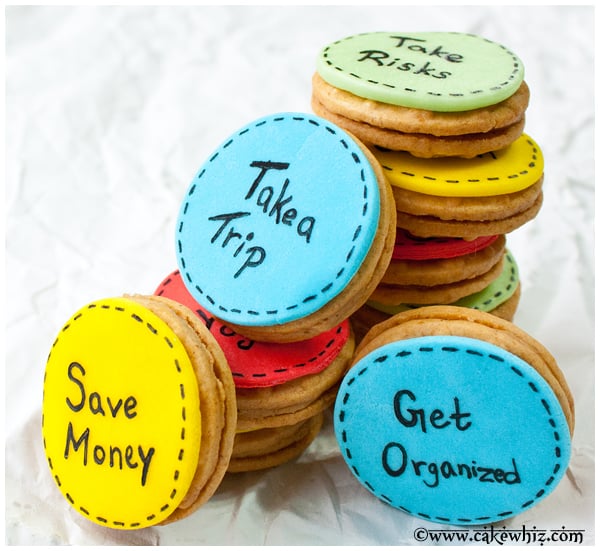 I am sure there are some resolutions here that I will give up on New Year's Day itself! lol
I suck at fulfilling them but I sure love writing them every year.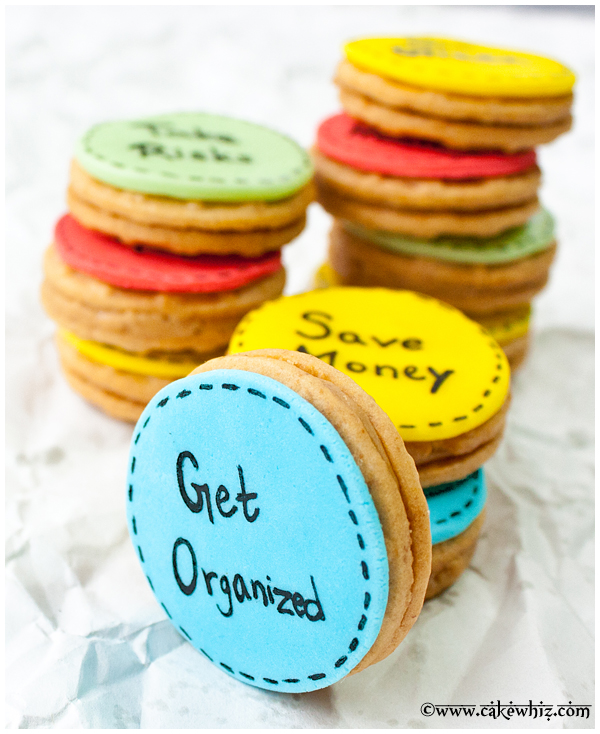 I wrote them on peanut butter filled cookies.
This way, I can eat the cookie as I complete each goal.
Pretty neat…eh?!
I could have baked a fresh batch of sugar cookies but the store-bought cookies have a longer shelf life.
And some of these resolutions may take a bit longer to complete…hehe.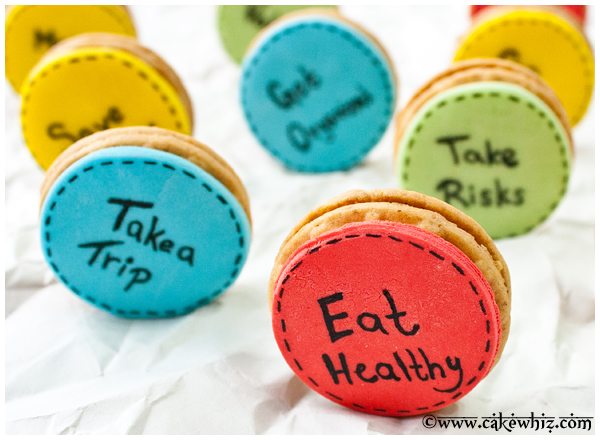 These are so easy to make and FUN too, especially with children.
I think it would be a fun activity at a New year's eve party perhaps…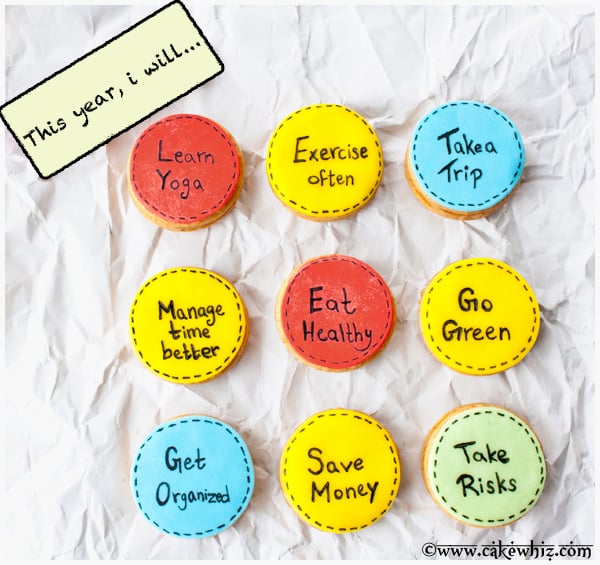 To make these New year cookies, you will need the following INGREDIENTS/SUPPLIES:
Cream filled cookies "(Oreos e.tc.)
Marshmallow fondant (in various colors)
Circle cutter (same size as the cookie)
Corn syrup
Paintbrush
Black edible marker
These are the INSTRUCTIONS:
Step 1:
Use a round cookie cutter (about the same size as your peanut butter cookies) to cut out circles of fondant in various colors. 
Step 2:
Brush some corn syrup on top of the cookies and stick the fondant circles.
Step 3:
Let the fondant-covered cookies sit for about 2 hours at room temperature, uncovered and away from splashes of water. This will harden the fondant slightly and make it easier to write on them. Then, use black edible marker to write your resolutions.  
Step 4:
Put your cookies in a cookie jar.
Wrap a ribbon around it with a cute tag that says: "This year, I will…"
And you are done making these cute and crafty New year cookies!
All that's left to do is munch on them as you tackle each resolution.
Well, that's all for today.
Until next time, tata my lovelies!