Easter bunny toppers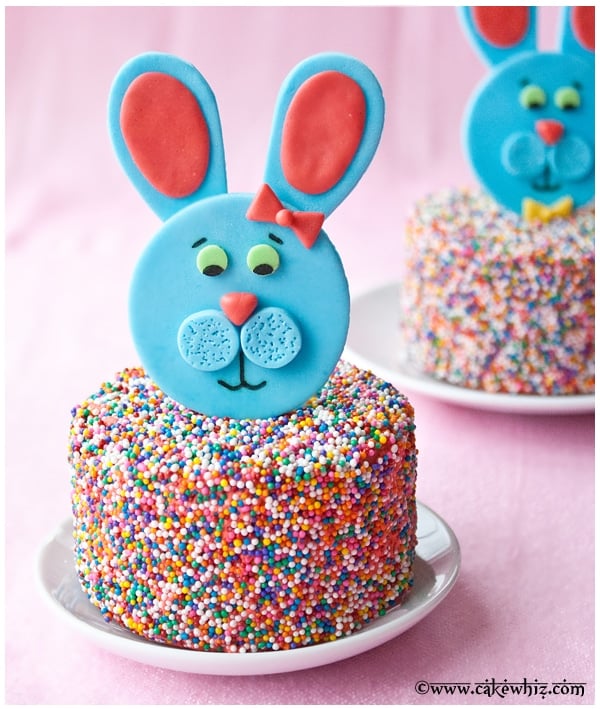 After reading that title, you must be thinking I have gone CRAZY coz Easter is still a few weeks away…
YET, here I am am sharing an Easter treat! 
But, can you blame me? 😉
These bunnies are so darn CUTE that I simply couldn't wait to share them…heheh.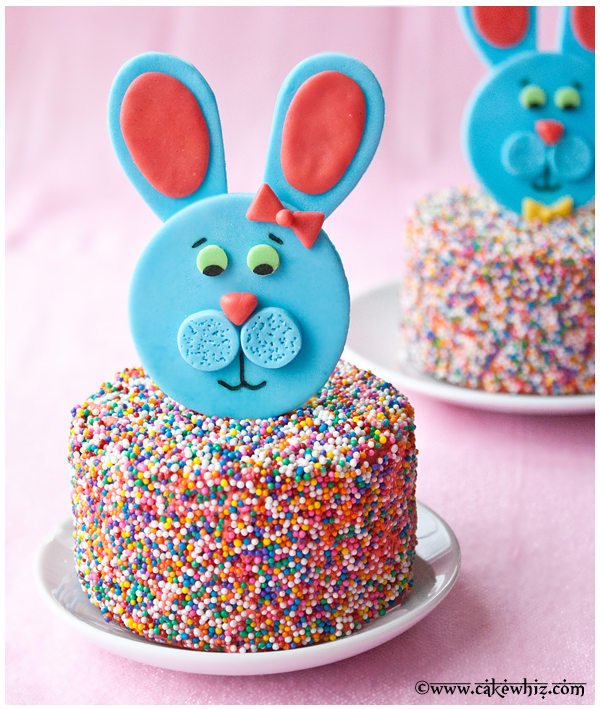 Seriously look at their ADORABLE little blue faces. I end up saying "Awwwww" anytime I see them…haha.
The TUTORIAL for these can be found at Cake Journal. They are made from marshmallow fondant and I used them to decorate mini sprinkle cakes (chocolate flavor).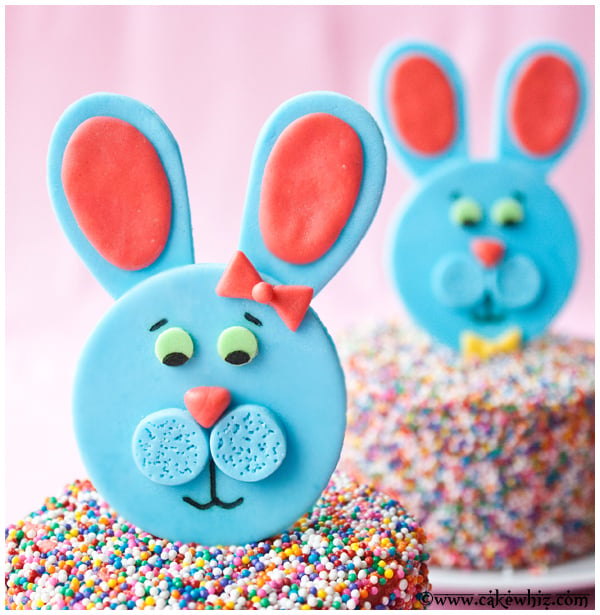 And don't worry, I haven't fogotten about St.Patrick's day. I know it's coming up soon and I have something fun to share with y'all.
Stay tuned for that next week BUT until then, enjoy my bunny tutorial