I love Christmas which is why I am having a CHRISTMAS EXTRAVAGANZA!
To help me celebrate, I asked a few of my favorite blogger friends to take a classic Christmas recipe and give it a unique spin and boy oh boy… the treats these ladies brought to my party are phenomenal! You can see those at the bottom of this post.
This is what I made… Rose syrup chocolate bark.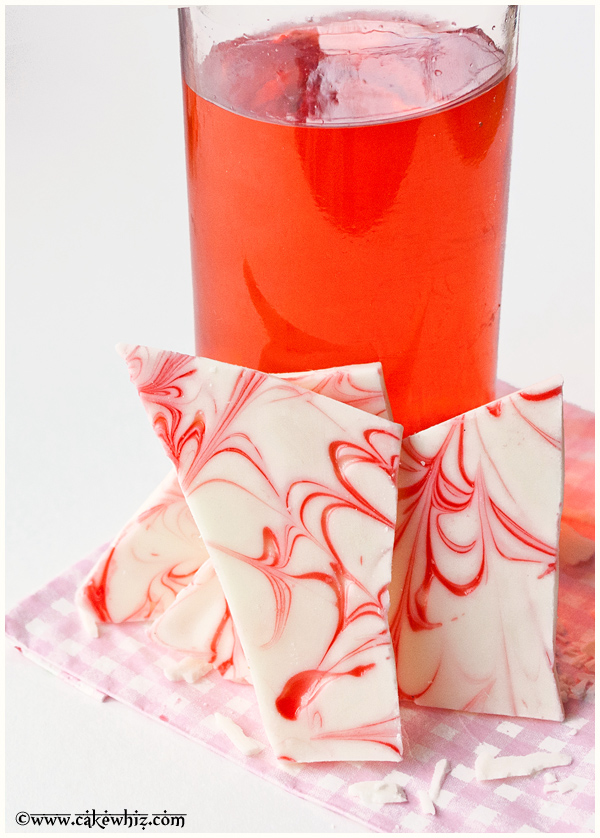 At first, I wanted to make a uniquely flavored cake but that didn't really excite me.
Then, I wanted to make special cookies but meah…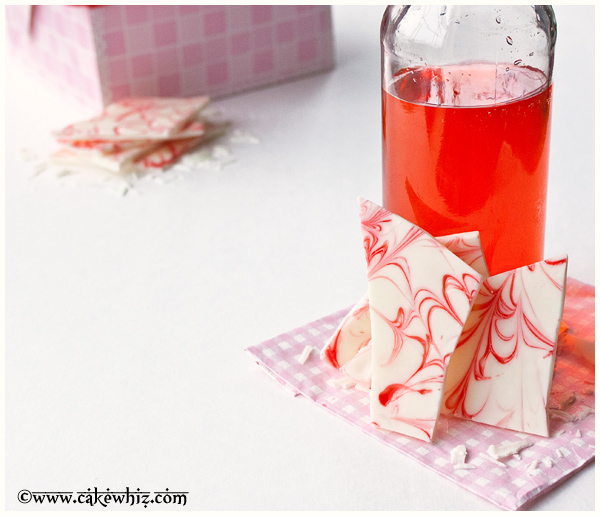 Then, I realized that chocolate barks (mostly peppermint flavored) are one of the most popular home made gifts given to one another during this time.
So, I wanted to make chocolate barks too but flavor them with an Indian rose syrup called "Rooh-Afza".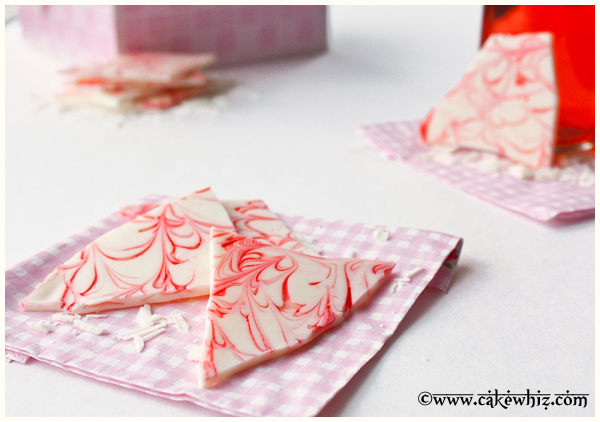 For those of you who don't know, "Rooh-Afza" is a very sweet rose syrup with a vibrant red color! it's found in Indian stores and is mostly used in refreshing drinks.
Personally, I love it mixed in almond milk but now, it tastes great as swirls in my chocolate bark too.
Making these is really very easy.
Here are the steps…
Step 1:  
Melt white chocolate in the microwave (i melted a full 24oz pack). i usually heat chocolate for 20 seconds, then stop and mix with a spoon and then heat again for 20 seconds and so on until the chocolate has fully melted. 
Pour this chocolate onto a cookie tray lined with wax paper and spread it with a spatula. Don't spread too thin. I keep mine about half an inch thick. You can keep it as thick as you like.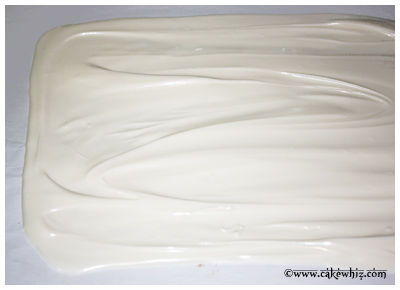 Step 2:
Pour 1 or 2 tablespoons of rose syrup randomly onto the melted chocolate.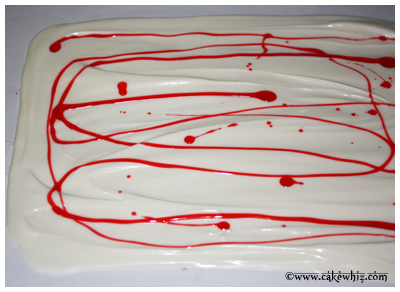 Step 3:
Run a toothpick throughout the chocolate so that you end up with swirls of rose syrup.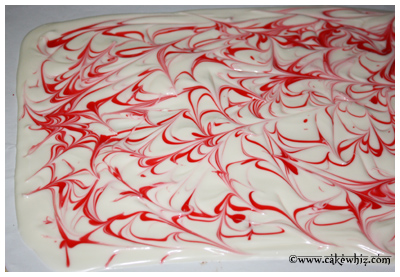 Step 4:
Pop your tray into the freezer for 15-20 minutes until the chocolate hardens and then just break it into big pieces.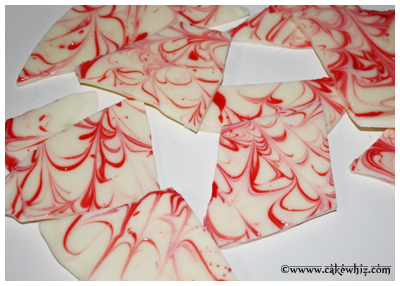 Here is a little tip:
Since rose syrup is a thick liquid, it will NOT solidify. So, when you are swirling, make sure to swirl properly and don't leave behind any big puddles of syrup coz it will remain sticky even after the chocolate has hardened (as shown in this picture). I noticed that the finer and more intricate swirls were not sticky at all.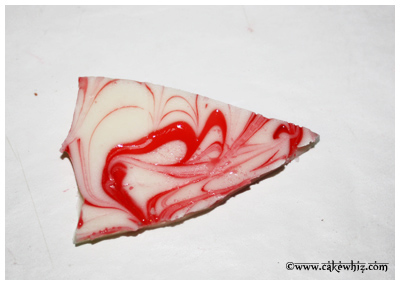 And you are done!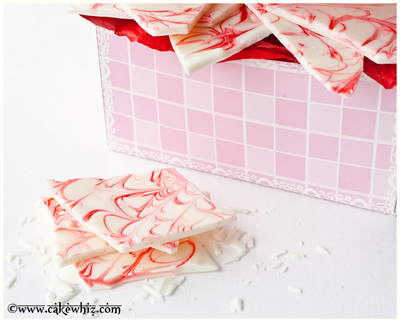 Nowwwwwww, check out all the other treats that my friends brought to this Christmas Extravaganza. 
Chocolate cranberry skillet cake from Sandra at Sandra's Easy Cooking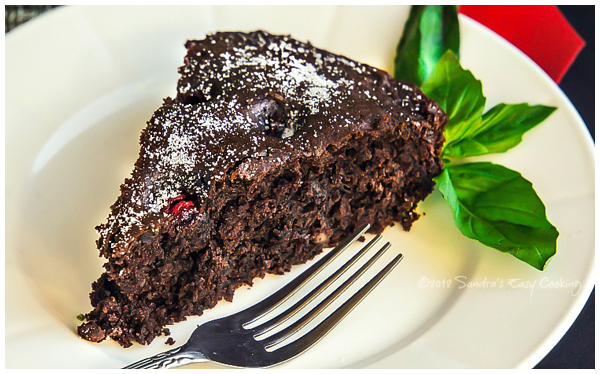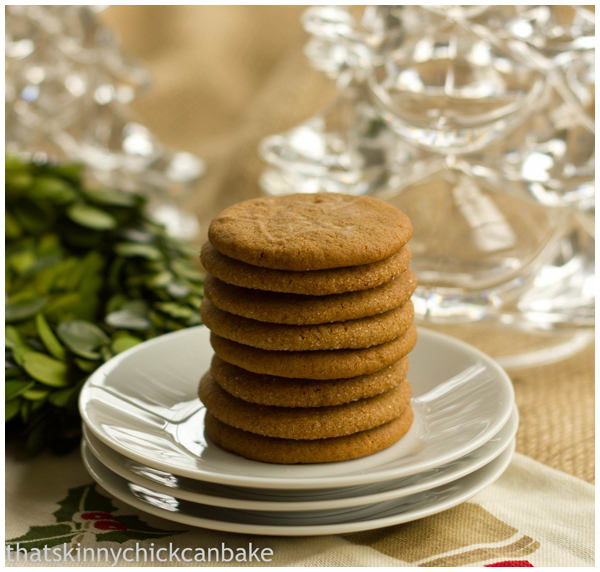 Poppy seed roll (Makowiec) from Raven at Ravienomnoms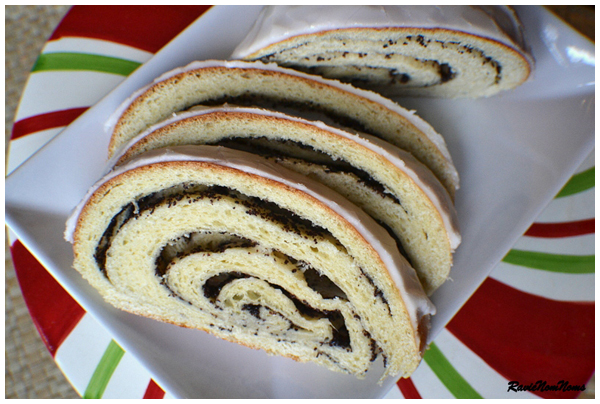 Pistachio and cardamom semifreddo with rose cream from Manu at Manu's Menu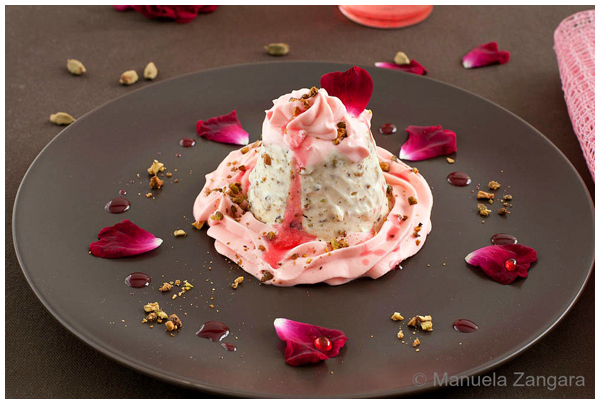 Cocoa mint shortbread from Tiffany at Comowater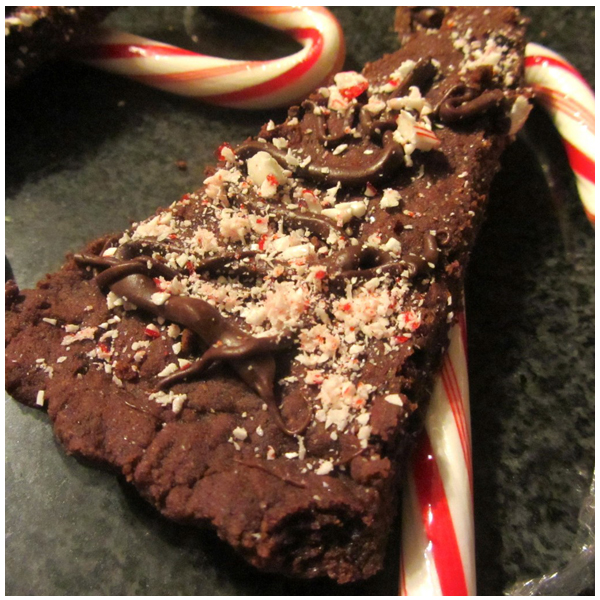 Stollen from Roxana at Roxana's Home Baking
Chocolate cookies with candied fruit slices from Kate at Diethood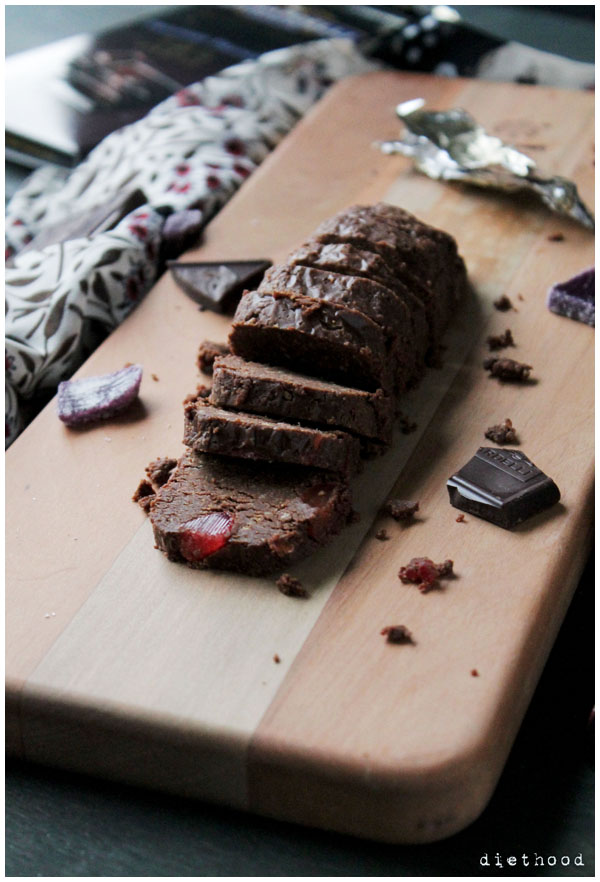 Honey pistachio sesame cookies (Barazek) from Sawsan at Chef in Disguise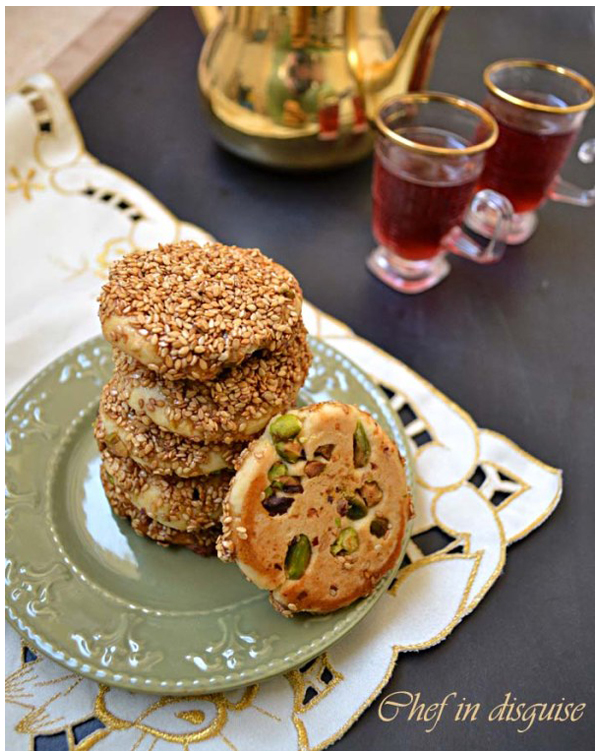 Well, that's all for today.
Until next time, tata my lovelies.