Tips for Quick and Easy Dinner Time
Follow these tips for quick and easy dinner time to make it stress-free for your family. These simple tips can be applied to all your weeknight meals.
Conagra Brands sponsored this post on tips for quick and easy dinner time but the opinions are my own.
These tips for QUICK and EASY dinner time will be a life saver, especially if your days are as busy as mine!
People assume that I am a stay at home mom and I spend my entire day, just chilling and watching TV.
I am actually a stay at home "working" mom, which means my life is like a train, running at high speed.
For those of you who don't know, I am FULL-TIME food blogger.
Just like any other full time job, I have meetings, schedules and deadlines and on top of that, I have all the "Mommy duties" too.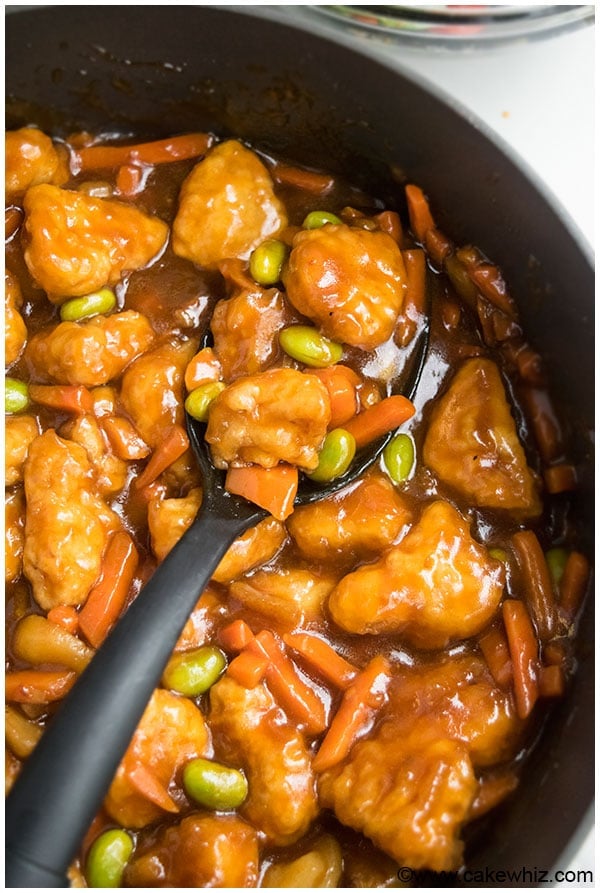 Let's talk about yesterday…Shall we?
I woke up really early and got some blog work done. Then, I got my kiddo ready and dropped him off at school. From there onwards, it was just one thing after another non-stop. I barely had time to breathe and before I knew it, dinner time was creeping up on me and little one was cranky and tired and I just had to get dinner on the table in 30 minutes or less!
Thankfully, I had picked up P.F. Changs Home Menu Orange Chicken (Family size- 36oz) earlier during my grocery run.
This was such a TIME SAVER and it was a delicious meal.
I just opened the bag and dumped everything in a non-stick skillet and in only a few minutes, my family was enjoying a mind-blowing Chinese dinner in the comfort of our own home!
This tasted better than what I usually order and it was so FLAVORFUL.
Hubby and kiddo both gave it a big thumbs up!
The kiddo and I enjoyed it with noodles and hubby liked it with some jasmine rice…Mmmmm.
The chicken and vegetables were all cooked to PERFECTION and that sauce was to die for!
It was sweet and tangy with a WONDERFUL citrus flavor!
Normally, I am not too fond of frozen meals but this one did not have that "weird frozen taste" and it tasted as if it was made fresh that same day. How AWESOME is that?!
A meal like this would have taken me a couple of hours to prepare from scratch but next time my family starts craving Chinese food OR next time my schedule gets as crazy as it did yesterday, I am totally picking up another bag of this orange chicken!
Actually, better yet… I am buying a couple of these bags and keeping them in the freezer…hehehe.
Seriously, I don't think I have ever had such a STRESS-FREE dinner that the entire family approved!
I highly RECOMMEND you try it as well…It's affordable, easy to find at grocery stores and made with quality ingredients. Plus there is an Ibotta offer right now on these meals and the Bertolli frozen meals. You get a $1 off at Walmart!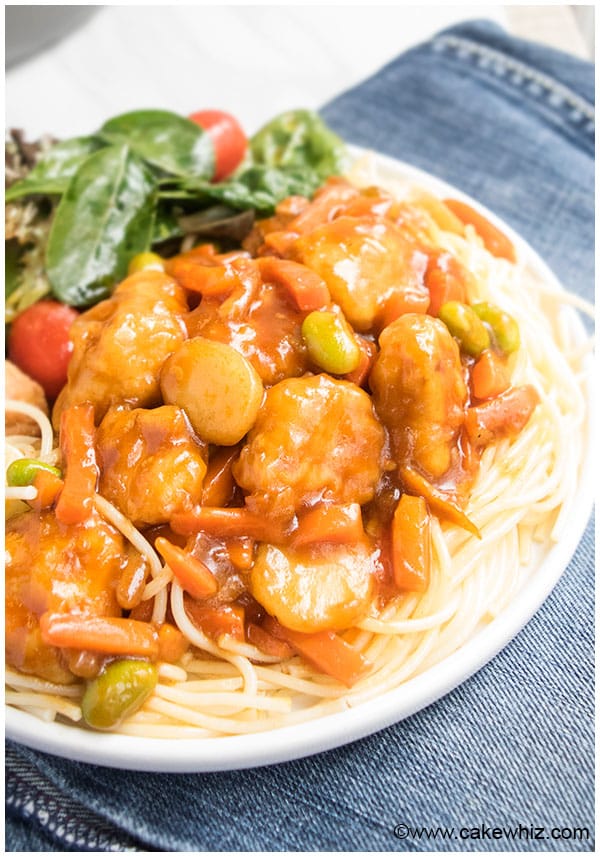 To be honest with you, we DON'T like to eat out a lot or order take out too much either.
Most days, I can cook quickly from scratch but I am not ashamed to rely on FROZEN meals like this orange chicken from P.F. Chang's, when life gets hectic.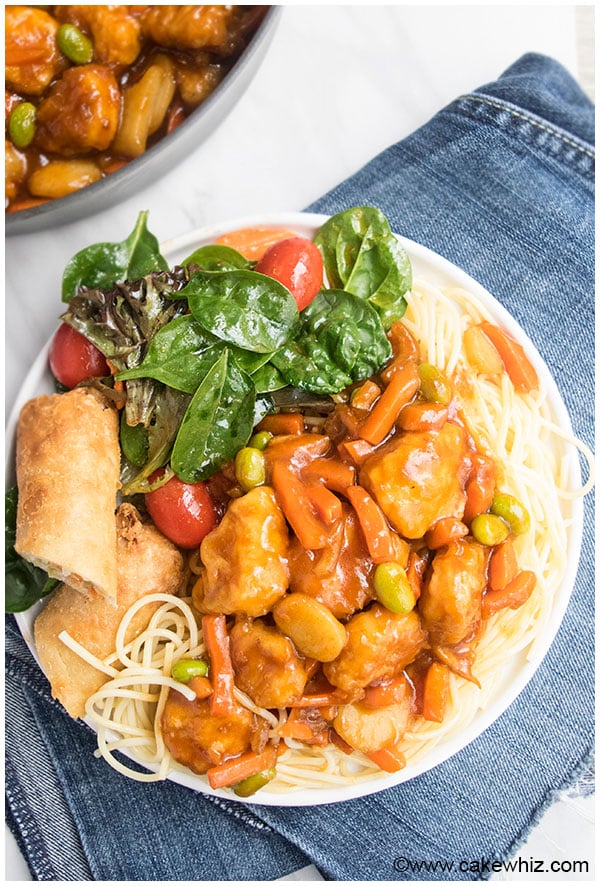 Here are my top TIPS for quick and easy dinner time:
There is NO shame in buying frozen dinner meals like P.F. Chang's Home Menu Orange Chicken (Family size- 36oz). You can make a complete meal out of them with a salad and appetizers in about 30 minutes. Instead of eating out, you can enjoy the same delicious meal in your own home. My family loves this orange chicken. It's so flavorful and a quick meal solution with quality ingredients.
While your meal is heating, PREPARE the rice in a rice maker or stovetop. It takes about 10 minutes only.
INSTEAD of rice, you can boil noodles OR use pre- boiled pasta, which is ready in less than 5 minutes.
You can always add some spices and garnish to ENHANCE your frozen meal. In a Chinese meal, I would recommend adding some red chili flakes to amp up the spice factor and some finely chopped green onions as garnish.
Invest in GOOD QUALITY non-stick skillet or wide non-stick pots and pans. These will prevent your frozen meals from burning and sticking and making a mess. Plus, non stick pans are just so easy to clean-up.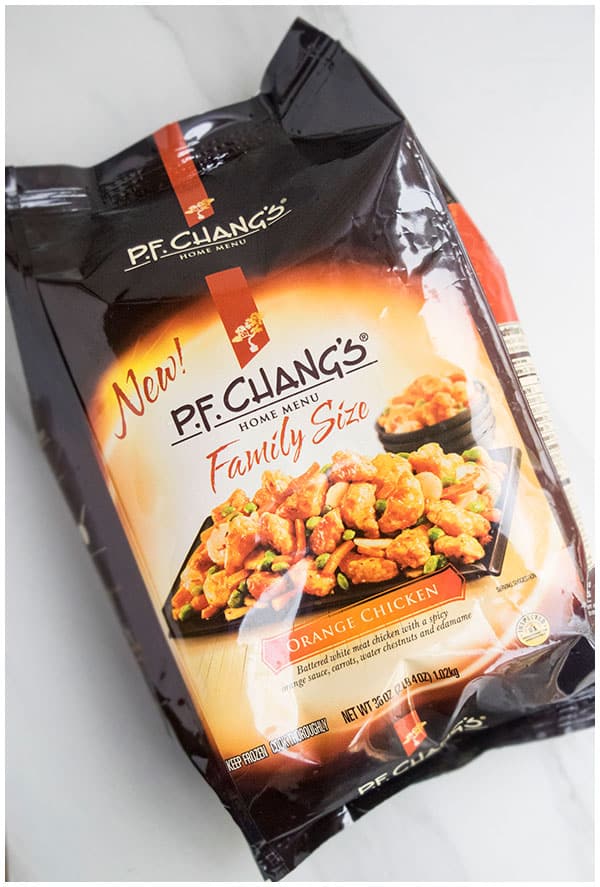 Keep your pantry PACKED with basics like frozen veggies, dressings or vinaigrettes, spices, pasta, rice e.t.c. When you go grocery shopping, make sure you have a list and this way, you won't forget anything.
Set up a meal plan for the whole week. It helps you be PREPARED and you won't get overwhelmed. It also prevents dinner time from getting boring. Who wants to eat the same thing every day?!
DON'T throw out leftovers! They can be used for next day's lunch or dinner OR if there are a lot of leftovers, you can do some meal prep for the next few days. You can also freeze leftovers to enjoy later.
You can also use DISPOSABLE utensils, which makes clean up very easy. I highly recommend using good quality ones that aren't flimsy.
For beverages, keep your fridge STOCKED with fresh juices or fruit infused waters.
For appetizers, keep some spring rolls, egg rolls, wontons in the freezer. While your frozen meal is heating, you can heat them in the microwave or oven and they will be ready in less than 10 minutes too.
For an easy side dish: Stir fry or steam a bag of frozen vegetables with a little salt and pepper. This should take about 10 minutes.
Make an easy salad to complete your quick and easy dinner: Rather than chopping your own veggies, buy pre-washed/ pre-chopped vegetable packets. You can make a quick 5 minute salad, using store-bough vinaigrettes or dressings. Read the ingredients on the bottles. There are so many healthy options available now!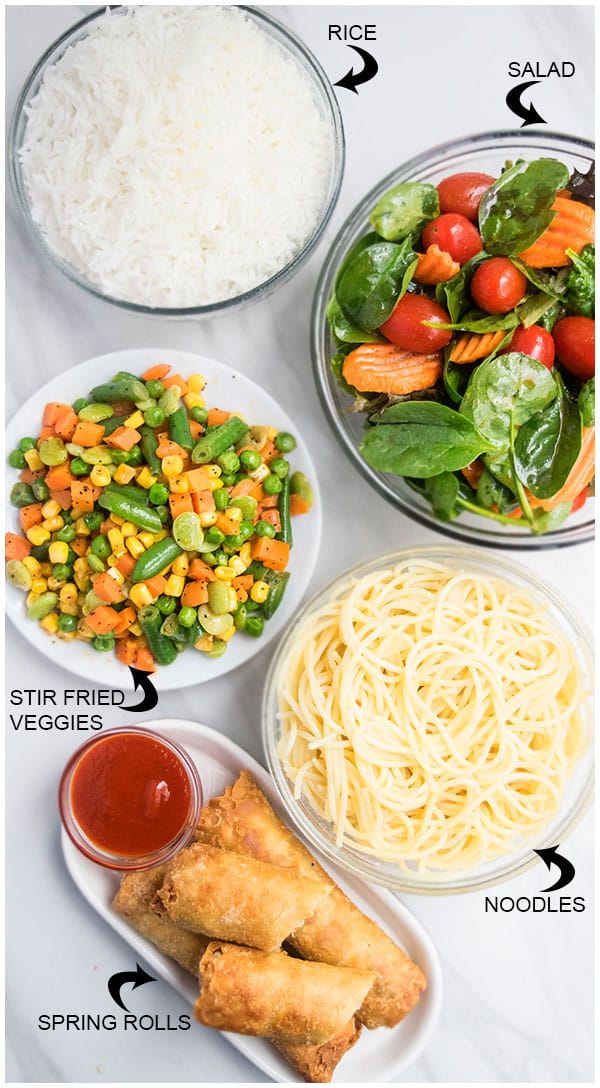 Well, that's all for today.
I hope you enjoyed these tips to make dinner easy and try out this fantastic orange chicken for your next family dinner!
Here are some other recipes from the blog archives for quick and easy dinner time:
Until  next time, tata my lovelies!
P.F. Chang's and P.F. Chang's Home Menu® are registered trademarks owned by P.F. Chang's China Bistro, Inc. and are used with permission. Bertolli® is a registered trademark of R&B Foods, Inc., used under license.