Easy Rudolph Cupcakes
Learn to make quick and easy Rudolph cupcakes, using this step-by-step tutorial. Great activity for kids and perfect dessert for Christmas time.
Christmas just got a lot sweeter with these easy Rudolph cupcakes!
As most of you know,  I tend to give HOMEMADE gifts like cakes, cupcakes and cookies to all my loved ones during Christmas time.
Obviously, I try to make all those goodies as CUTE as possible.
This year, I will be giving everyone a box of 6 cupcakes that look like 2 Santas,  2 Snowmen, 2 Rudolphs and 2 Elves.
I think they are going to LOVE them!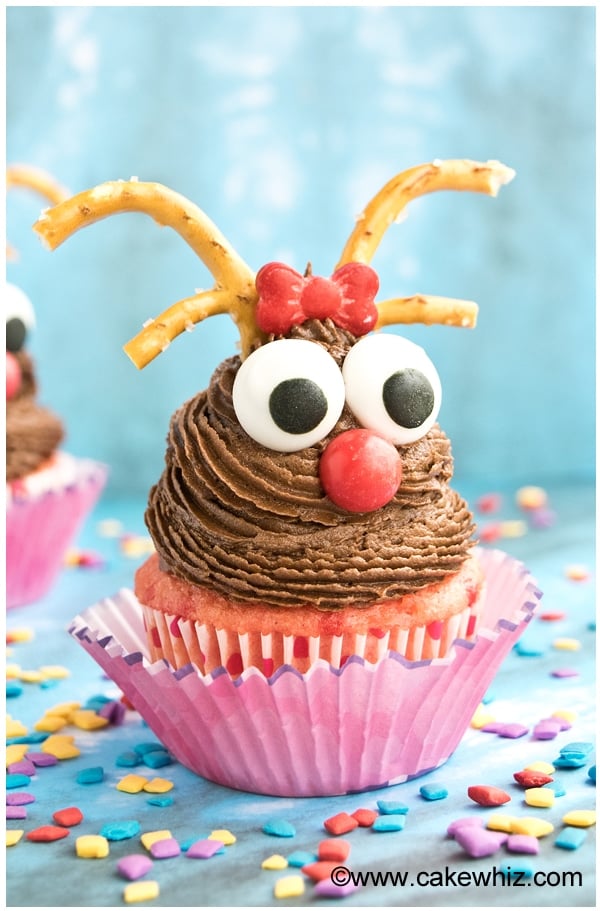 Even if you have NEVER decorated cupcakes in your life, you CAN make these easy Rudolph cupcakes!
If you are planning on giving homemade gifts this year as well, CONSIDER giving a box of these Rudolph reindeer cupcakes, wrapped in a festive ribbon.
How SWEET would that be?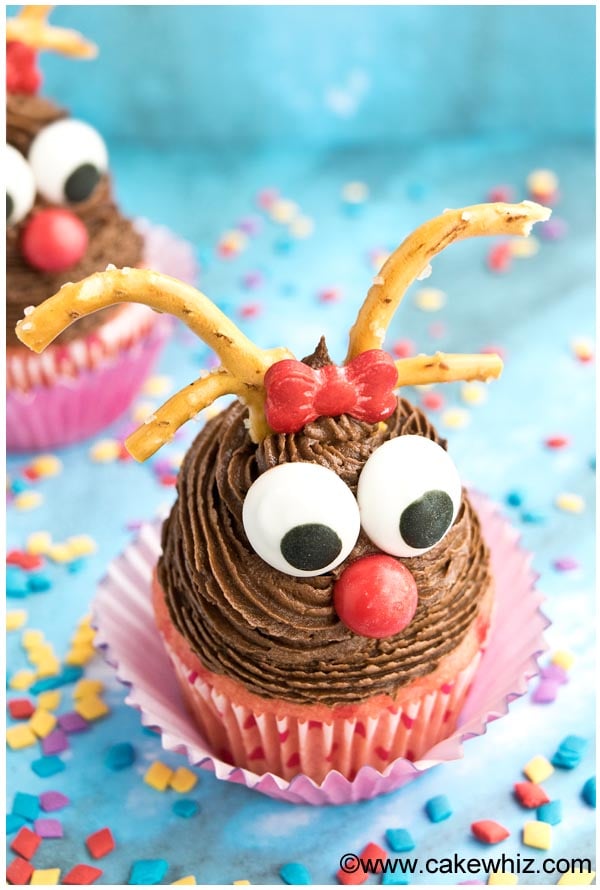 All you need is chocolate frosting, a red gum ball, a candy bow and a few pretzel pieces to make them.
Those bow candies were an IMPULSIVE purchase while grocery shopping…lol.
I have NEVER seen those before and they had a small box of them in the seasonal aisle.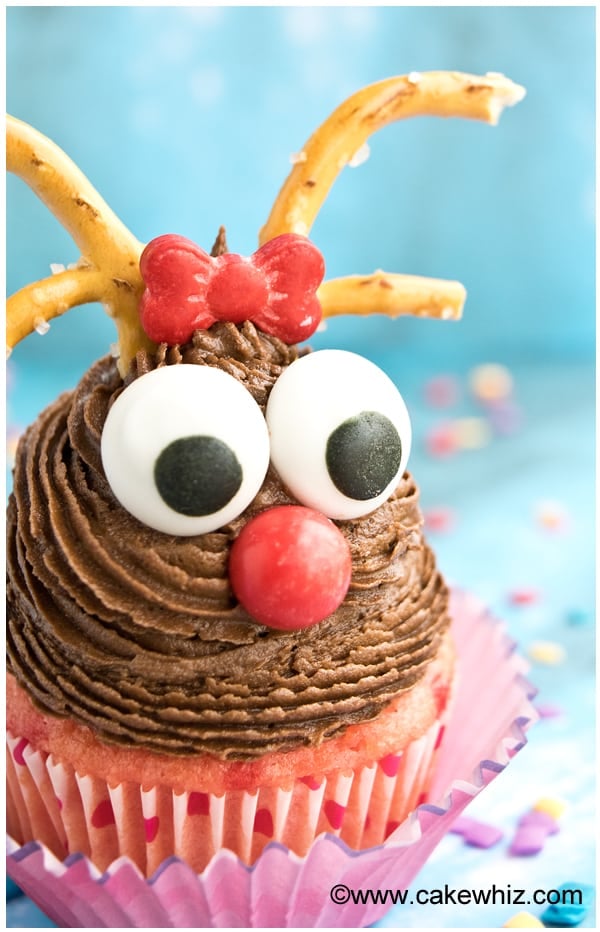 Follow along this video tutorial to make Rudolph reindeer cupcakes yourself.
You can also find written instructions below.
To make these easy Rudolph cupcakes, you will need the following supplies:
Pink velvet cupcakes (Use that cake recipe to make cupcakes)
Chocolate buttercream icing
Pretzels (Knot shaped)
Eyeball candies
Bow candies
Red gum balls
Tip # 4B
And here are the steps:
Step 1:
Bake your cupcakes and prepare chocolate buttercream.
Then, attach Tip# 4B to your piping bag and make a  swirl on top of your cupcake.
Step 2:
Break a knotted pretzel in half.
Each Rudolph cupcake will need two of these pieces for the antlers.
Step 3:
Now, just assemble all the pieces, just like I did in this picture…
And you are done!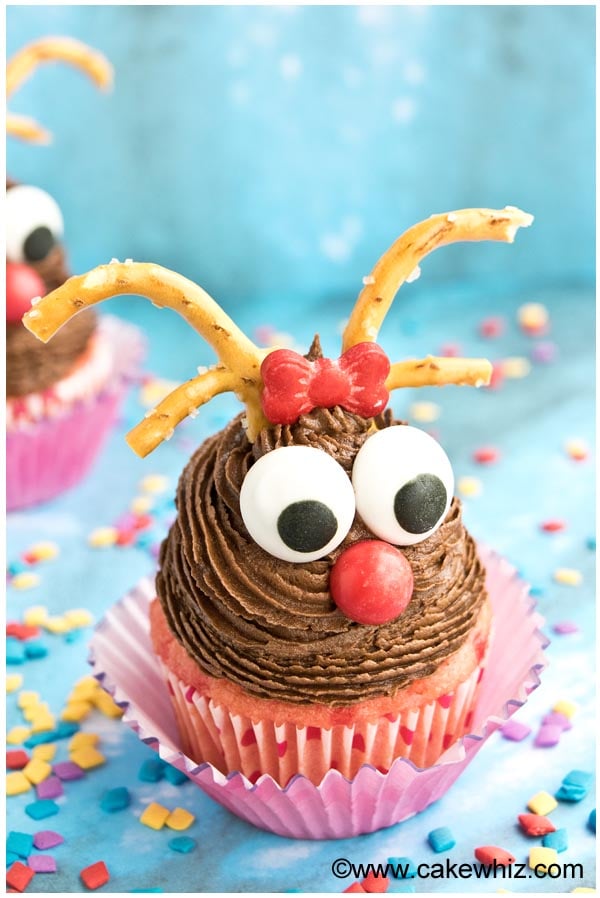 Well, that's all for today.
If you liked these Rudolph cupcakes, you may also like some of these other Christmas treats…
Until next time, tata my lovelies!