Candy Corn Pumpkin Truffles
Learn how to make beautiful and easy candy corn pumpkin truffles for Fall or Thanksgiving parties. They are fudgy and packed with spicy pumpkin flavor.
If there is anything BETTER than eating candy corns, it has got to be eating candy corn pumpkin truffles.
Yes folks… Such a thing does EXIST and I just made them a few days ago!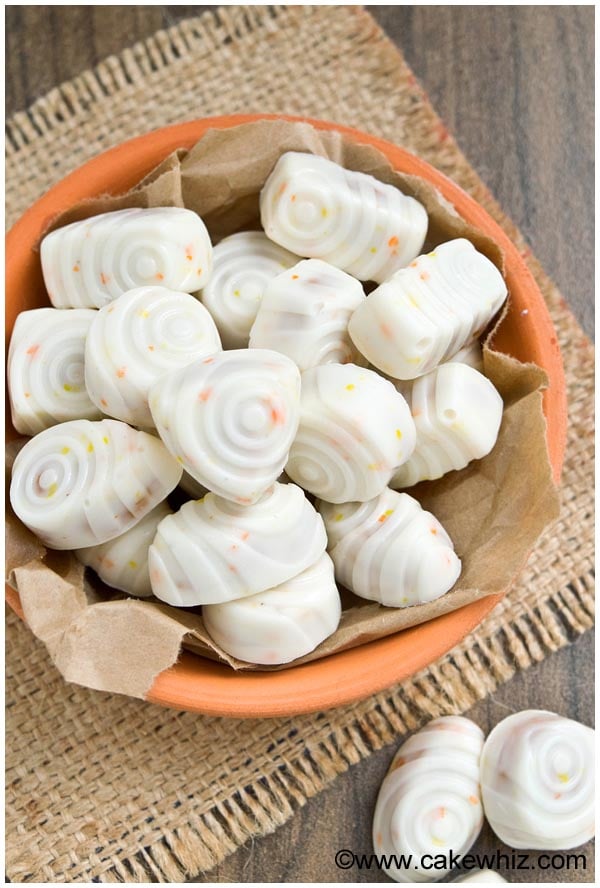 Ever since I discovered candy corn chocolate, I have been hooked.
MY OTHER RECIPES
There are teeny tiny pieces of candy corns mixed into white chocolate, which gives it a beautiful SPECKLED appearance.
Every bite of these truffles is packed with SPICY cinnamon and pumpkin flavors, with a subtle hint of candy corns.
The inside is sooooo fudgy and OOEY GOOEY that you can't resist eating the whole batch yourself…lol.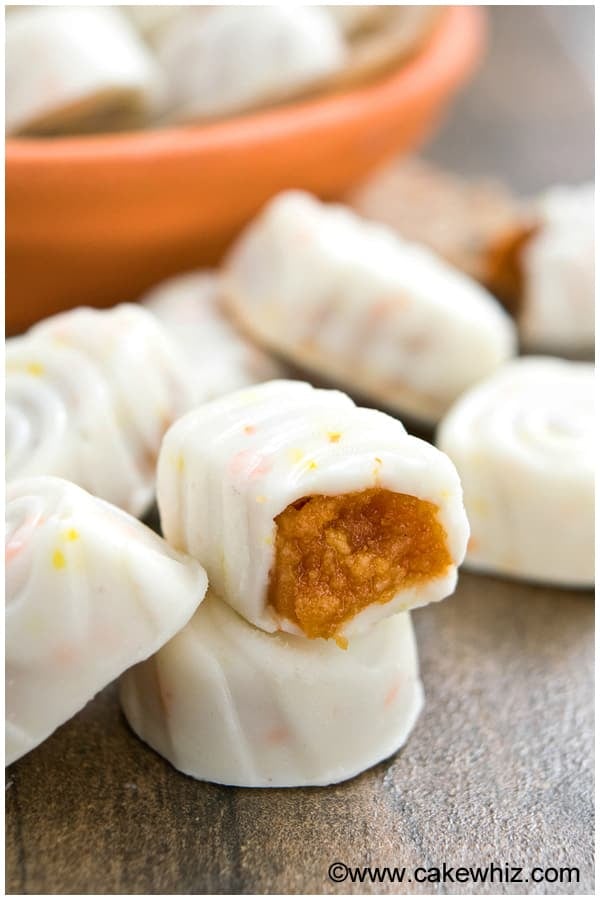 I make these truffles every Fall and even give them as GIFTS to my family and friends during the holiday season.
They are also GREAT for serving at Fall parties and Thanksgiving!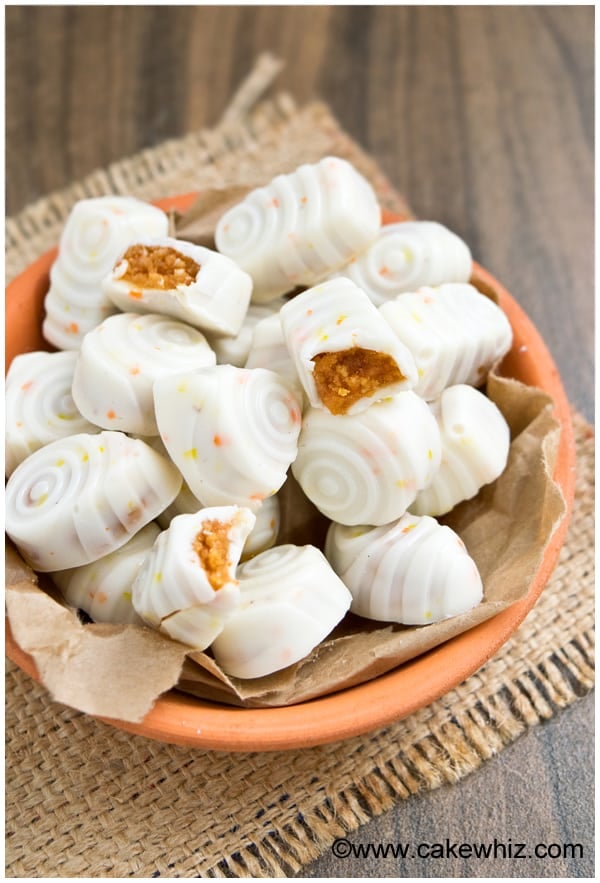 Well, that's all for today.
If you liked this post, you may also like some of these other Fall/ Thanksgiving recipes…
Easy pumpkin donuts with caramelized popcorn
Pumpkin cake with pumpkin candies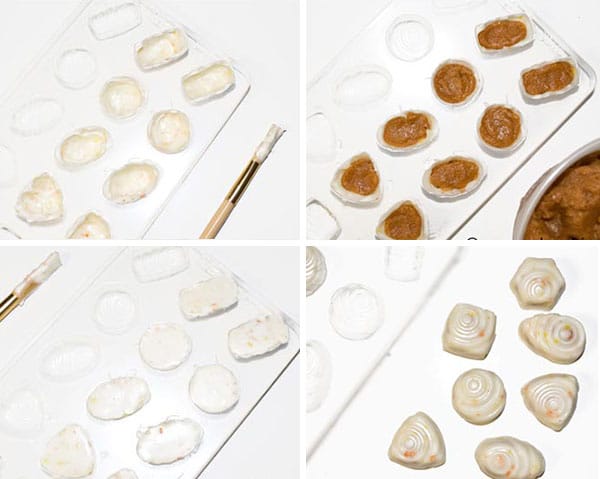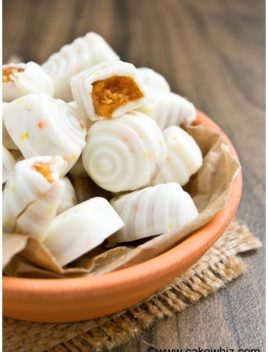 Nutrition Facts
Candy Corn Pumpkin Truffles
Amount Per Serving
Calories 772 Calories from Fat 693
% Daily Value*
Total Fat 77g 118%
Saturated Fat 43g 215%
Cholesterol 248mg 83%
Sodium 725mg 30%
Potassium 311mg 9%
Total Carbohydrates 9g 3%
Sugars 7g
Protein 13g 26%
Vitamin A 60.7%
Calcium 22.1%
Iron 4.8%
* Percent Daily Values are based on a 2000 calorie diet.
Candy Corn Pumpkin Truffles
Learn how to make beautiful and easy candy corn pumpkin truffles for Fall or Thanksgiving. They are super fudgy and packed with spicy pumpkin
Servings: 25 Truffles
Course: Dessert
Cuisine: American
Calories: 772 kcal
Ingredients
1 package Cream cheese 8 oz
1 package Pumpkin Spice Oreos 15.25 oz
1 cup Melted White chocolate Or Wilton's candy corn chocolate
Instructions
Dump the chocolate into a heat proof bowl. Melt the chocolate in the microwave, in 15 second increments.

Use a paintbrush to paint the inside of your chocolate mold. Chill in the freezer for 15 minutes so that the chocolate sets and hardens.

While your mold is chilling, prepare the pumpkin filling…In a deep bowl, mix the crushed Oreos and cream cheese together until everything is smooth. Use a spoon to scoop out small portions of this mixture and fill it in the chocolate mold.

Brush some more melted chocolate on top of the pumpkin mixture to seal it. Chill this mold in the freezer for 15 minutes.

Remove the mold from the freezer and flip it onto a sheet of wax paper. Tap the side of the mold gently and the truffles with fall out easily. Enjoy!
Recipe Notes
I bought this chocolate mold from Ikea last year. I am not sure if they sell them anymore. If you can't find it, you can use whatever chocolate mold you like.
Store these truffles in the refrigerator until you are ready to serve.

 
Until next time, tata my lovelies!