Chocolate Cranberry Truffles
These fudgy and creamy chocolate cranberry truffles are really easy to make with just three basic ingredients. Great for gifting during Christmas time too!
*This shop has been compensated by Collective Bias, Inc. and its advertiser so that I can make these chocolate cranberry truffles. All opinions are mine alone.*
There are certain flavor combinations in this world that were just MEANT TO BE such as peanut butter and jelly or even chocolate and caramel.
Well, I think another flavor combination that was also meant to be but gets overlooked is chocolate and cranberry!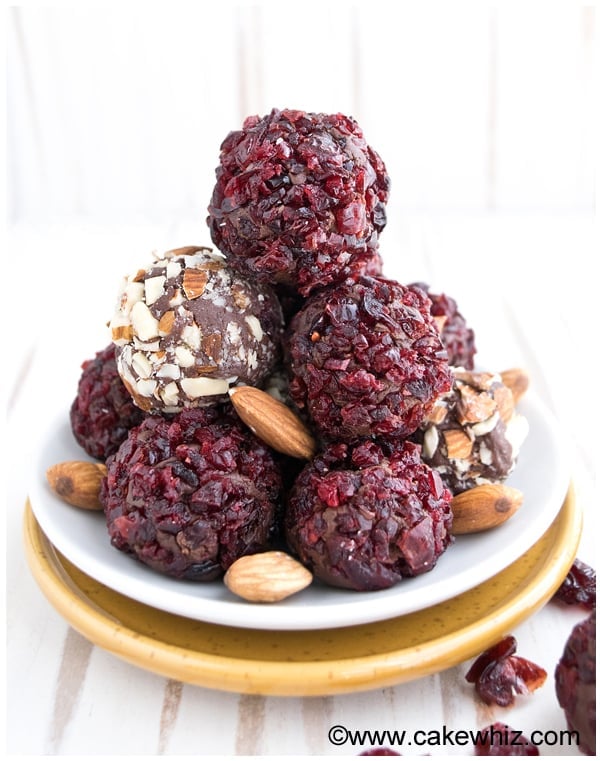 You may think I am WEIRD but try these chocolate cranberry truffles and you are gonna be HOOKED!
They are made with just THREE basic ingredients!
Can't get easier than that!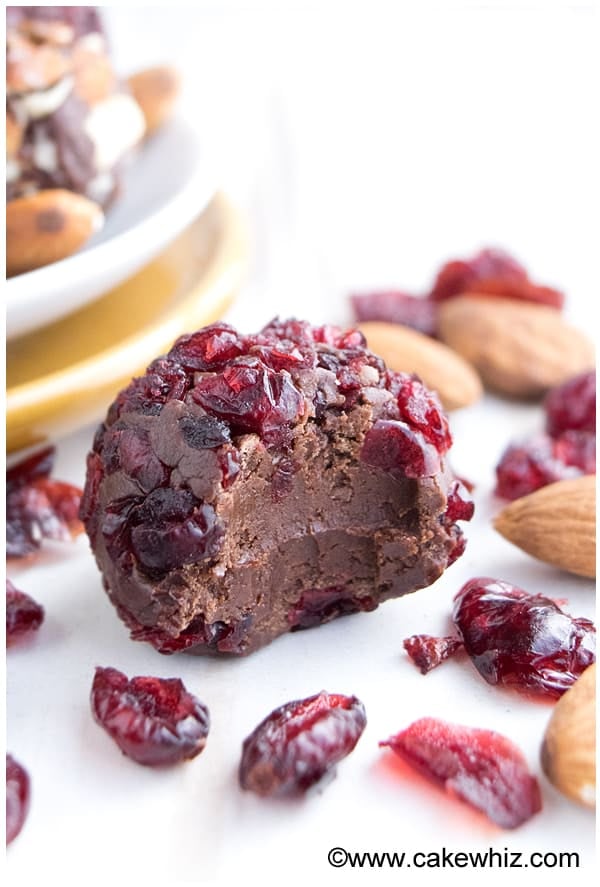 I love how the deep chocolate flavor compliments the sweet and tangy cranberry flavor.
These creamy and choco-licious truffles are sooooo FUDGY and rolling them around in Craisins® Dried Cranberries really takes them over the top!
By the way, did you know that a 1/4 cups of Craisins® Dried Cranberries is equivalent to 1/2 cup serving of fruit?
Woohoo for that coz I WON'T feel guilty eating these truffles any more…hahah.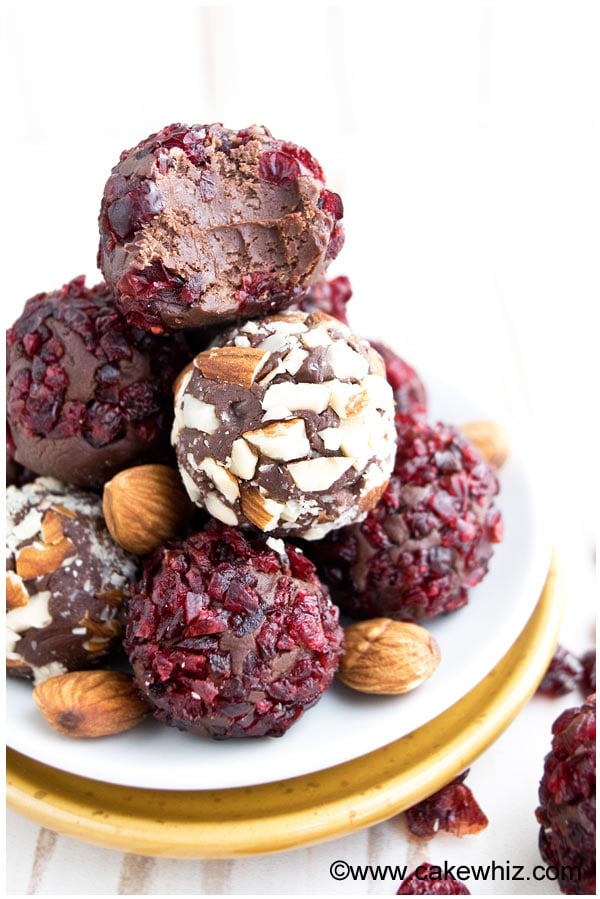 Well, that's all for today.
If you liked this post, you may also like some of these other recipes…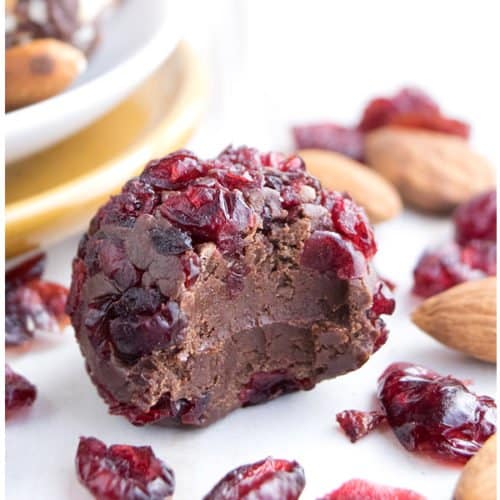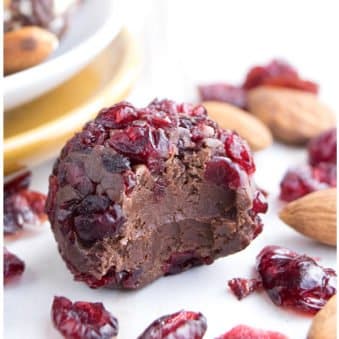 Chocolate Cranberry Truffles
These fudgy chocolate cranberry truffles are really easy to make with just 3 basic ingredients. Great for serving at parties or even gifting during the holidays!
Yield: Truffles
Ingredients
3 cups Chocolate chips, Semisweet
14 oz Condensed milk, About 1 cup
1 cup Original Craisins®, Chopped
1 cup Cherry flavored Craisins®, Chopped
Instructions
Add the chocolate chips and condensed milk in a bowl.

Melt everything in the microwave and mix everything properly so that there are no lumps.

Chill in the refrigerator for 1-2 hours so that the mixture becomes easier to handle.

While the mixture is chilling, chop up the dried cranberries.

Use an ice cream scooper to scoop out small portions of the truffle mixture and roll them into a ball.

Roll the truffle balls in a bowl of chopped up cranberries, until they are properly covered.

Now, enjoy! Store any leftovers in the fridge in a box lined with parchment paper or wax paper.
Notes
You can use sweetened or unsweetened condensed milk. Both work well.
You also also roll the truffles in chopped nuts, cocoa powder or even powdered sugar.
Nutrition
Calories: 199kcal, Carbohydrates: 29g, Protein: 2g, Fat: 8g, Saturated Fat: 4g, Cholesterol: 10mg, Sodium: 43mg, Potassium: 73mg, Sugar: 27g, Vitamin A: 115IU, Vitamin C: 0.7mg, Calcium: 88mg, Iron: 0.4mg
Until next time, tata my lovelies!