Use this step by step tutorial to make easy tulip cookies. Only basic cutters and fondant needed! Perfect for Spring and Summer parties!
Seeing all the beautiful tulips blooming everywhere inspired me to make TULIP COOKIES.
I keep telling my husband that whenever we buy our own little house, I am growing tulips… LOTS of tulips in every color possible! 
I am sure my husband would much rather have us growing veggies but I DON'T see that happening…hahah.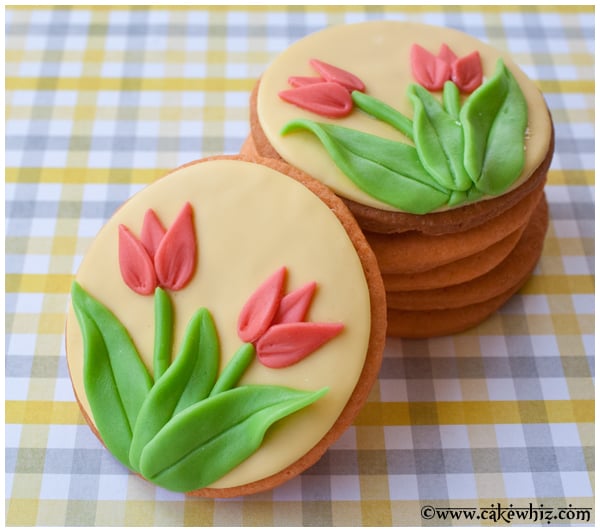 I used my favorite orange sugar cookies and marshmallow fondant. 
But at first, I had a little problem…

MY OTHER RECIPES
You see… I DON'T own a tulip cutter.
And y'all know I am a little CHEAP…right? lol.
There's NO way I was gonna buy a pricey tulip cutter which I will RARELY use.
Instead, I used basic cutters that I already own (and you probably own as well) to make these little beauties.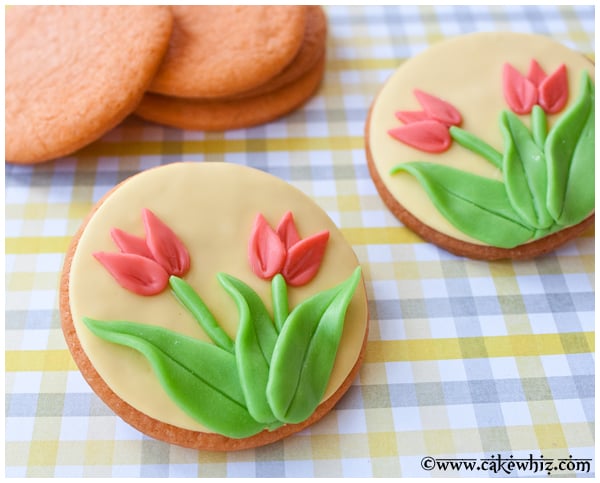 To make these tulip cookies, you will need the following SUPPLIES:
Orange sugar cookies
Yellow marshmallow fondant
Pink fondant
Green fondant
Circle cutter (same size as your cookie)
Small heart cutter
Knife
Paintbrush
Corn syrup
Toothpicks
Rolling pin
These are the INSTRUCTIONS:
Step 1:
Roll out yellow fondant and use a circle cutter to cut out a circular piece.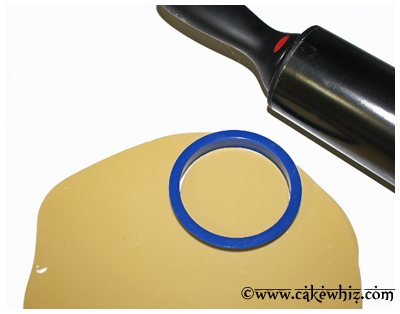 Step 2:
Brush corn syrup on top of your cookie.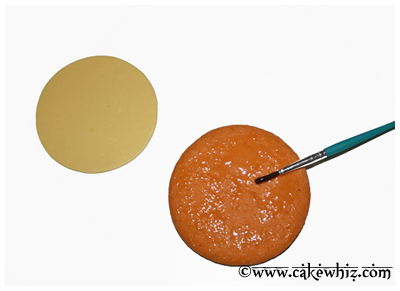 Step 3:
And stick the yellow fondant piece here.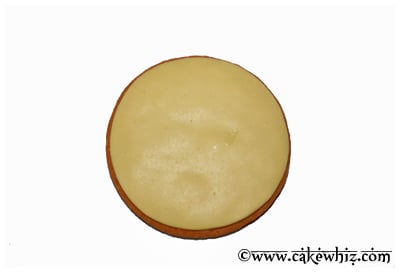 Step 4:
Roll out pink/red fondant and use a heart cutter to cut out some pieces.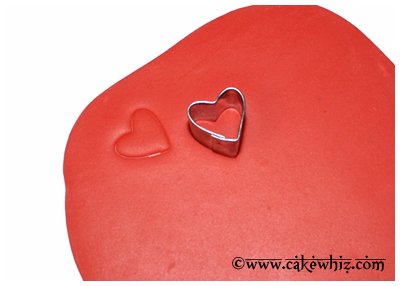 Step 5:
Cut each heart piece in half.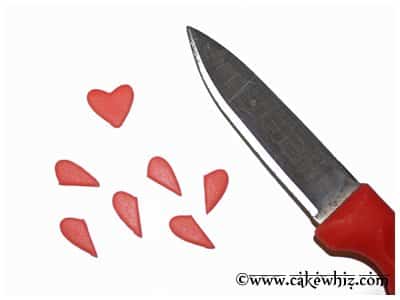 Step 6:
And use your fingers to smooth out the edges and make them rounder.
Now, you have lots of petals.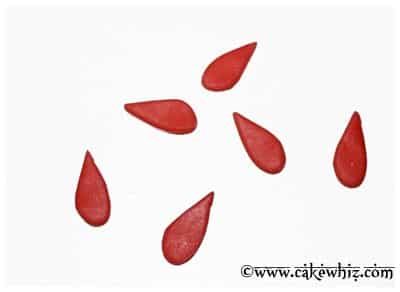 Step 7:
Stick three of these petals in a cluster, using  very little water or corn syrup.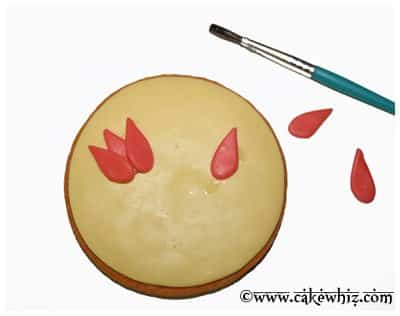 Step 8:
Use a toothpick to make small indentations on each petal.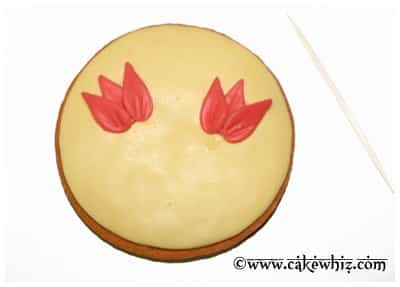 Step 9:
Roll out a thin green fondant rope and stick that below the tulip petals.
This will be the stem.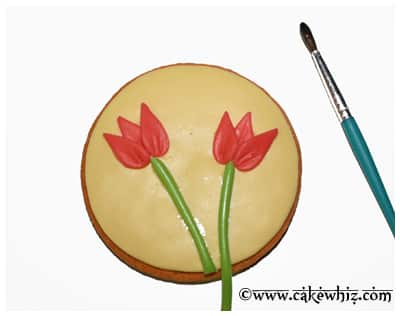 Step 10:
Cut off excess green fondant near the base of the cookie.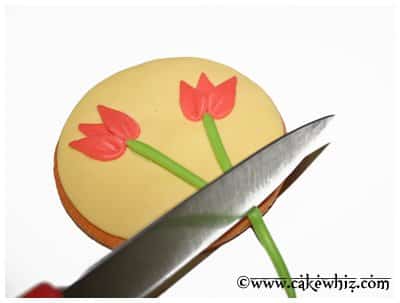 Step 11:
Now, roll out this odd "cone-like" shape out of green fondant.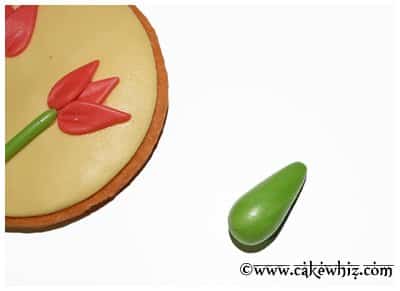 Step 12:
Flatten it with your fingers and you will end up with a long leaf.
Step 13:
Use a toothpick to make an indentation in the center of the leaf.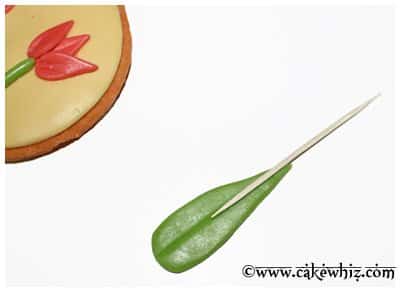 Step 14:
Stick the leaves on your cookie, using corn syrup.
Use your fingers to slightly bend the leaves on the sides to make them look more natural.
And you are done!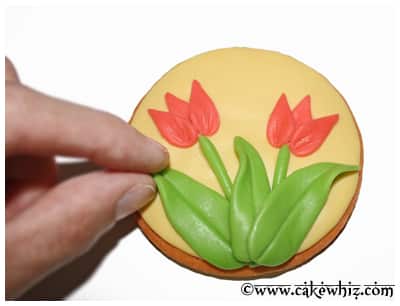 Well, that's all for today.
If you liked this post, you may like some of these other decorated cookies too…
Until next time, tata my lovelies!