Home Coffee Bar
These DIY home coffee bar ideas are perfect for making a cozy little spot to refuel and tackle your busy day. Lots of tips and snack options included!
*This shop has been compensated by Collective Bias, Inc. and its advertiser so that I can set up this beautiful Home Coffee Bar. All opinions are mine alone. #IDSimplyPure #CollectiveBias*
Hubby and I work from home often and this coffee bar is a COZY little place for us to take our breaks and refuel.
We try really hard to work around our schedules so that we can take our breaks together…
It helps us RECONNECT and we chat about stuff and then focus on our work again.
These are my FAVORITE moments and I always look forward to them.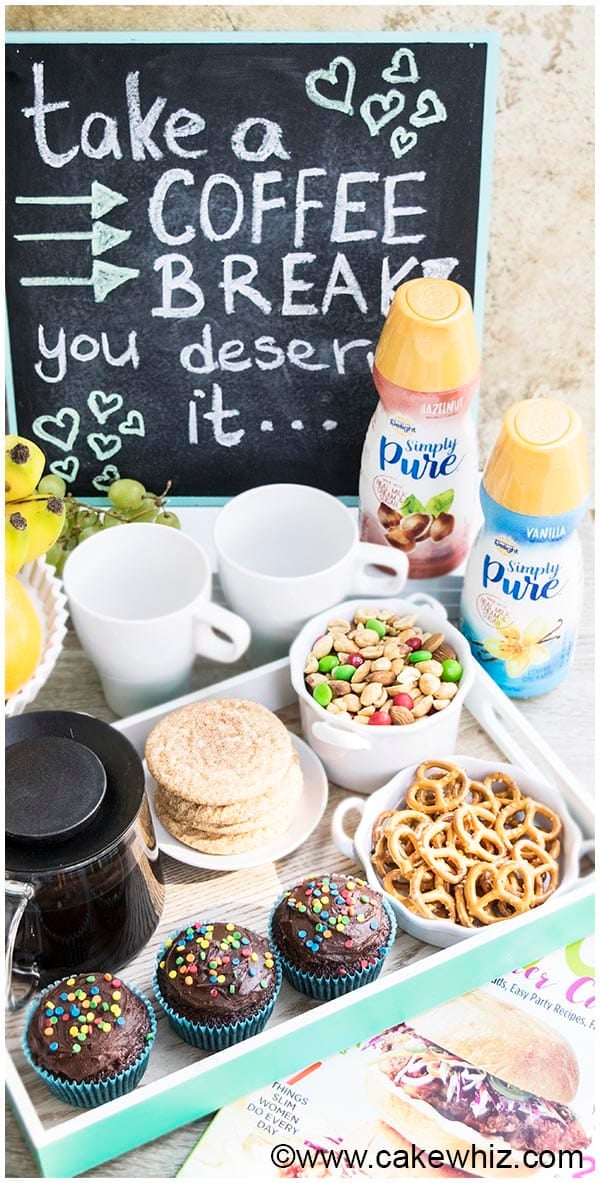 Here are some TIPS for setting up your home coffee bar:
Set up this coffee station in your kitchen, preferably near your coffee maker. It's just easy to pick up your snacks and coffee all at once.
Change the snacks at your coffee bar often so that it doesn't get boring. Here are some ideas: Cookies, Cupcakes, Muffins, Croissants,Granola bars, Popcorn,Chips, Fruits, Nuts, Pretzels and anything else you like.
Choose simple snacks that are easy to make or readily available at stores. You want this coffee bar to be stress-free.
Keep your favorite magazines and newspapers at your coffee station so that you have something fun to read during your break.
Keep most of the snack items in a tray. This way, you can easily carry the tray to wherever you wanna lounge and have your break.
My favorite part of our home coffee bar is a small chalk board.
Here, I write SWEET messages for Hubby or funny coffee quotes or draw wacky pictures for us to laugh over.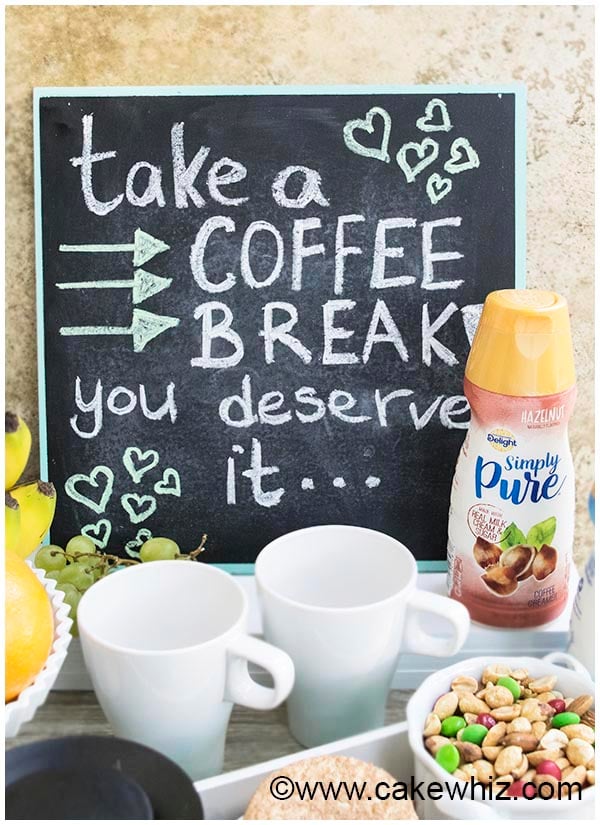 I always have cupcakes at the coffee bar coz both, Hubby and I, have a major SWEET TOOTH.
These are chocolate cupcakes with coconut cream chocolate frosting and some sprinkles.
I only keep two or three cupcakes at the bar coz that's really all you need for a snack with your coffee.
If you don't have time for baking, you can always BUY your baked goods too.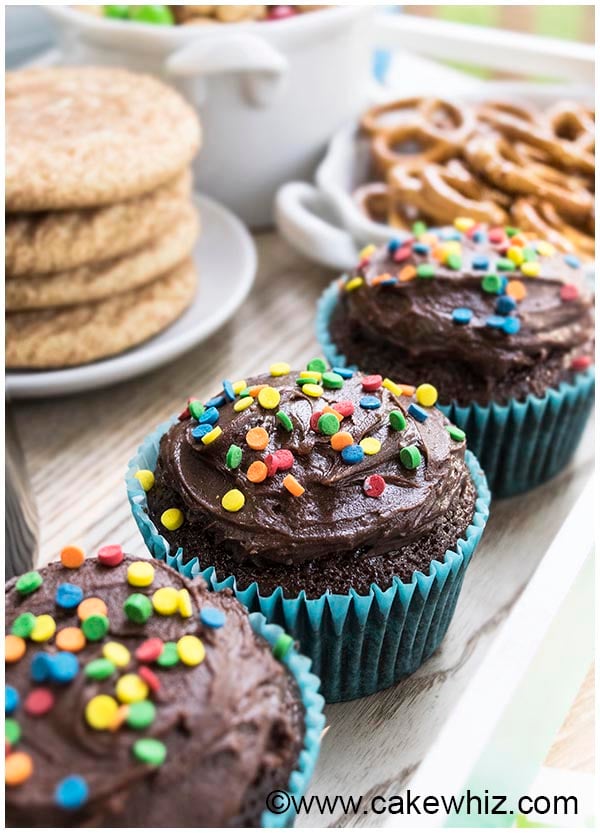 This weekend, I did A LOT of baking and these snickerdoodles were soooo good that I couldn't resist adding them to our coffee bar too.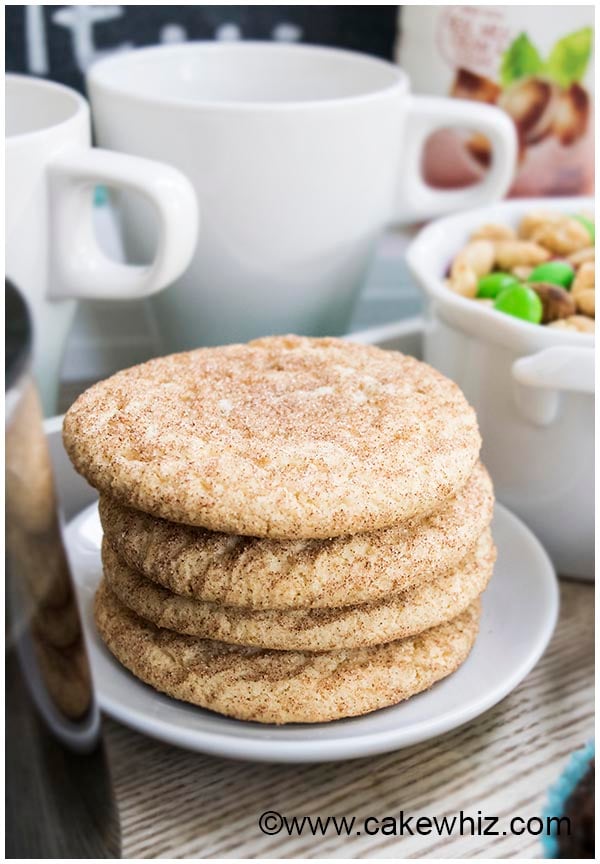 I also like to add some CRUNCHY items like mixed nuts and pretzels.
A handful of these munchies really fills you up for a couple of hours.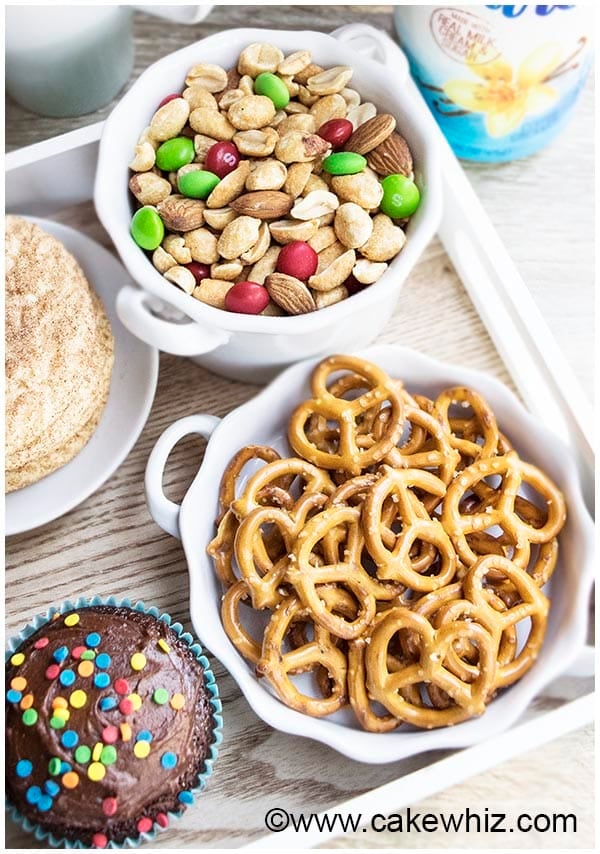 Fruits are always a wonderful addition to any home coffee bar.
They are a HEALTHY snack and I like how they give my coffee station a pop of color.
Plus, there are so many options… kiwis, bananas, oranges, grapes, pears and so many more!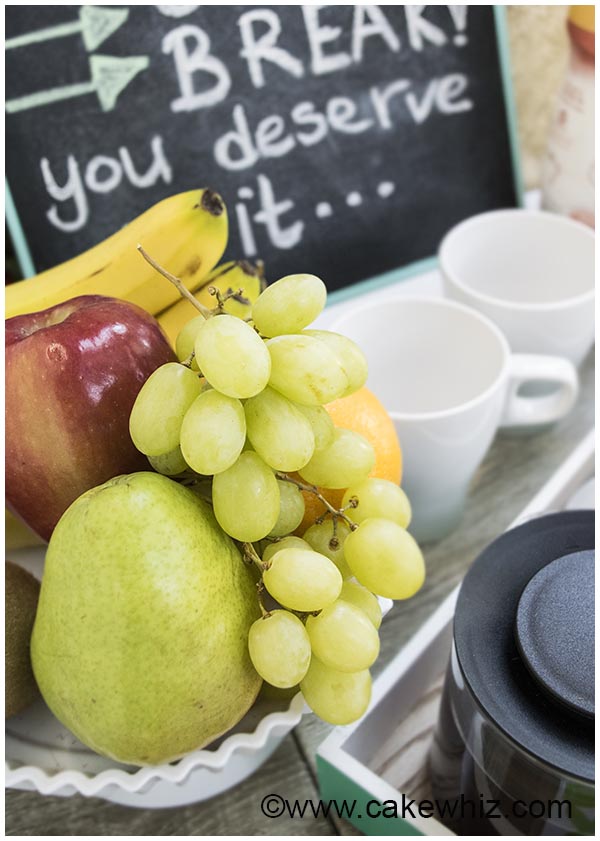 A home coffee bar obviously needs coffee and creamers!
We recently tried these International Delight Simply Pure Coffee Creamers and really LIKE them.
They are made with FIVE simple ingredients, including real milk, cream and sugar and comes in THREE flavors: Hazelnut, Caramel, Vanilla.
We are absolutely CRAZY about the hazelnut flavor and it's the perfect EVERYDAY creamer!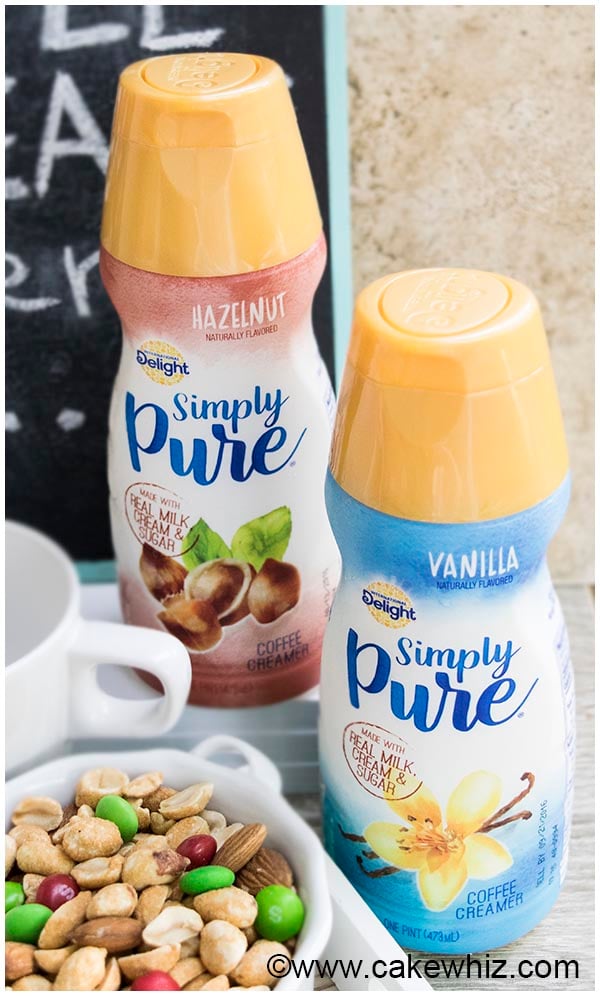 Just pour your favorite coffee in a mug and then add creamer.
You WON'T have to add extra creamer to get flavor in your coffee.
It adds the right amount of flavor, creaminess and sweetness…Yum!
Now, ENJOY your coffee while reading magazines and munching on your delicious snacks.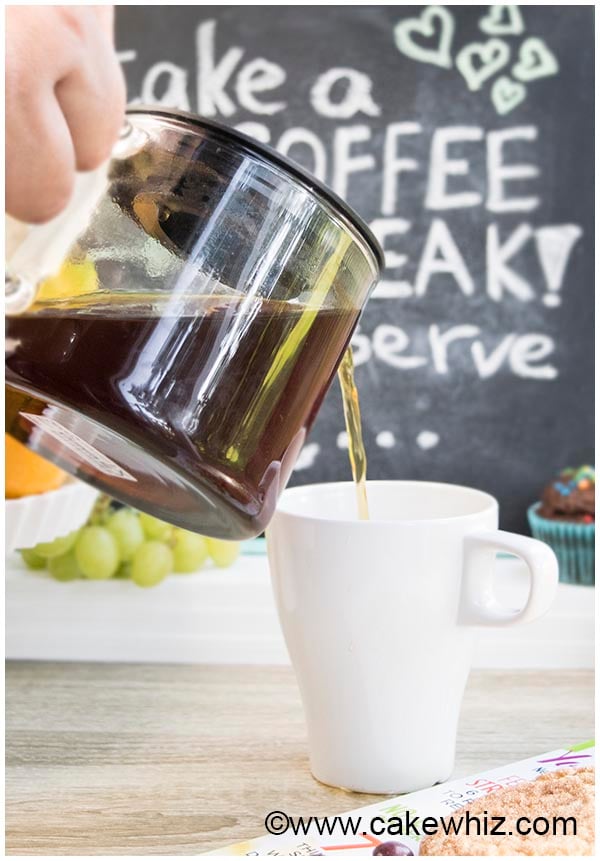 By the way, you can buy these creamers in the dairy aisle at Walmart.
Well, that's all for today.
Until next time, tata my lovelies!