Have you guys heard of Zompaa magazine? If not, you REALLY should check it out.
It's a FREE, online magazine focusing on recipes, cool articles and crafts.
Honestly, I think there is something in there for EVERYONE… from kids to parents to teachers!
Each issue focuses on a specific THEME.
The Winter issue was released in January and it was packed with stuff, relevant to New Year's, new beginnings and Winter fun. 
I decided to do something related to WINTER FUN 😀
I know Winter can get dreadfully BORING for children coz they can't go out and play at parks or go biking or rollerblading.
So, I shared an EASY and FUN tutorial for making these snowflake cookies with kids at home. 
My tutorial can be found on page 26 but you can also check it out below…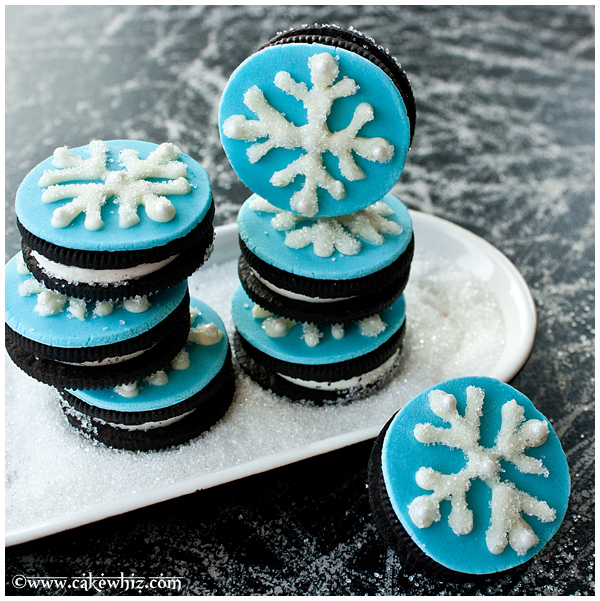 All I used was store-bought cookies, marshmallow fondant, melted chocolate and sparkling sugar…EASY PEEZY! 
I am sure little girls would have a blast making these coz they are so SPARKLY…hehe. 
My mom tells me that I was OBSESSED with shiny stuff as a kid…lol.
Were you ladies like that too? Come on now… don't be shy. Do tell! 😛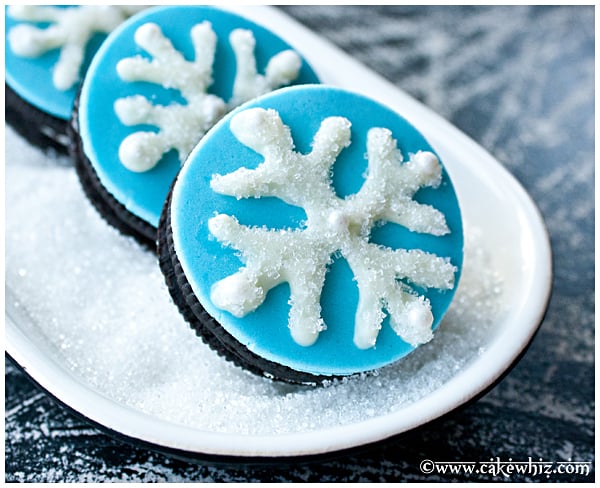 To make these snowflake cookies, you will need the following supplies:
Oreo cookies
Melted white chocolate
Edible white pearls
Sparkling sugar
Light blue marshmallow fondant
Corn syrup
Paintbrush
Circle cutter (same size as Oreos)
And here are the steps:
Step 1:
Roll out light blue fondant.
Use a circle cutter to cut out some circular pieces.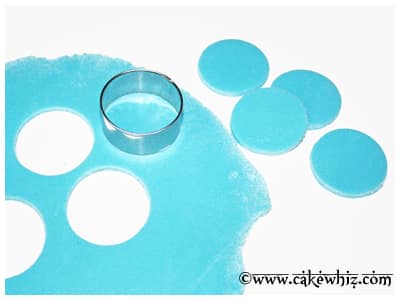 Step 2:
Brush some corn syrup on top of the Oreo cookie.
Stick the blue fondant piece on top of the corn syrup.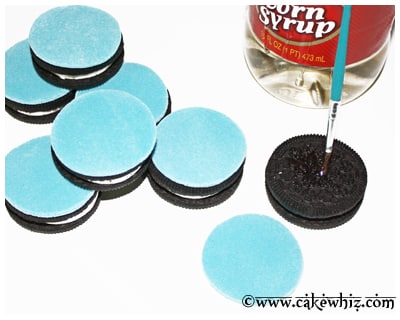 Step 3:
Fill a piping bag or squeeze bottle with melted white chocolate.
Draw a snowflake on top of the blue fondant.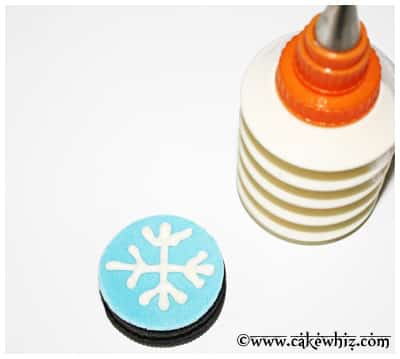 Step 4:
Sprinkle sanding sugar all over the cookie before the chocolate hardens.
Stick some edible pearls wherever you like.
Brush away excess sanding sugar.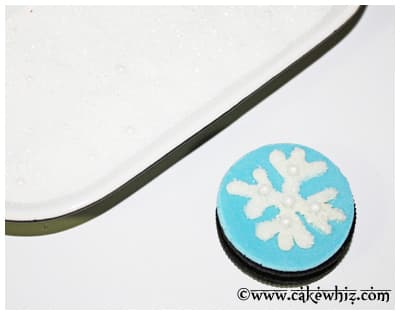 And you are done!
Well, that's all for today.
Until next time, tata my lovelies 🙂