Some Ideas for Filling Plastic Easter Eggs
Here is a list of edible and non-edible ideas for filling plastic easter eggs. There is something in here for everyone and it's always fun for kids
We DON'T really celebrate Easter but I find it fun to be filling plastic Easter eggs and giving them to the little kiddos in the family.  
It's so much FUN to hide stuff inside them and see the looks on their faces when they open it, not knowing what they will get.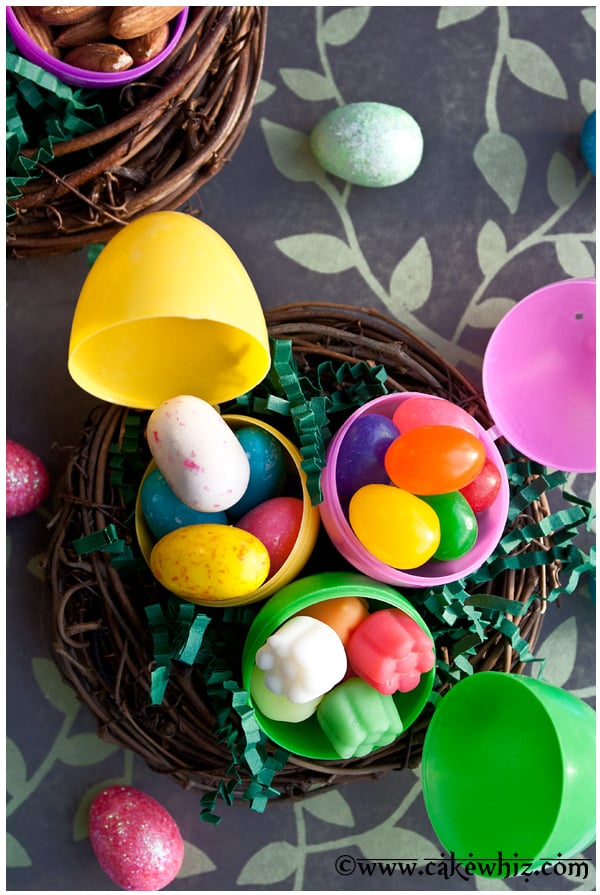 Sometimes, I play TRICKS and fill them with just confetti and sprinkles OR worse, dried beans and lentils …lol. 
Oh man! You should see the looks on their faces when they open those eggs…hahah
Here they are, fully expecting some candies or at least something fun and they get NOTHING! lol
But, to make up for my cruel jokes, I ALWAYS have some fun Easter eggs too.
I am not that mean…heheh.
Here are some ideas for filling plastic easter eggs that have been POPULAR with the little kids in my family…
Edible ideas: 
– Mini cookies
– Small candies
– Dried fruits
– Colorful cereal
– Nuts or trail mix
– Mini pretzels
Non-edible ideas:
– Small toys
– Cool little stationery items
– Jewelry like earrings and rings
– Hair accessories like clips and bows
– Small makeup items
– Mini stickers
– Temporary tattoos
– Balloons
– Money (fold the bills or just add coins)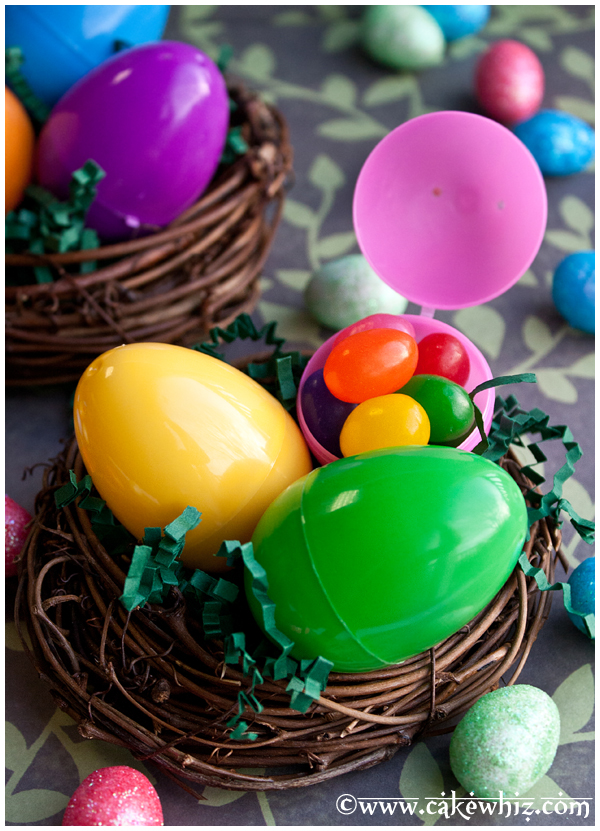 The most POPULAR items seem to be candies and money… heheh.
My FAVORITE candies to use are the seasonal ones like jelly beans, flower marshmallows and chocolate eggs.
Btw, I am completely SMITTEN with these flower marshmallows.
They are so pretty and colorful.
I am already dreaming of a cake, decorated with with these cuties.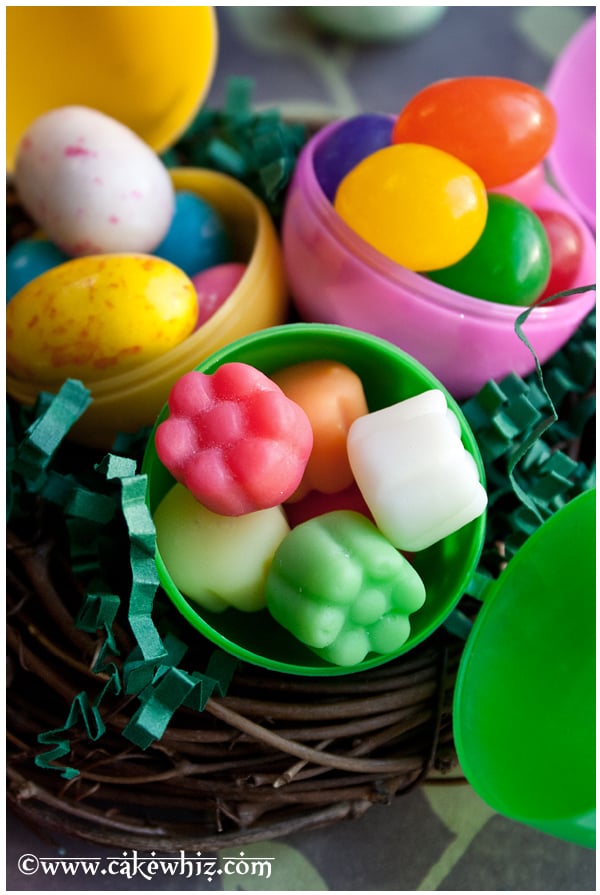 My son is lately on a "nut kick" and SURPRISINGLY prefers eggs with nuts rather than candy!
Especially the ones with almonds.
But, I am NOT complaining and I am one happy mama…lol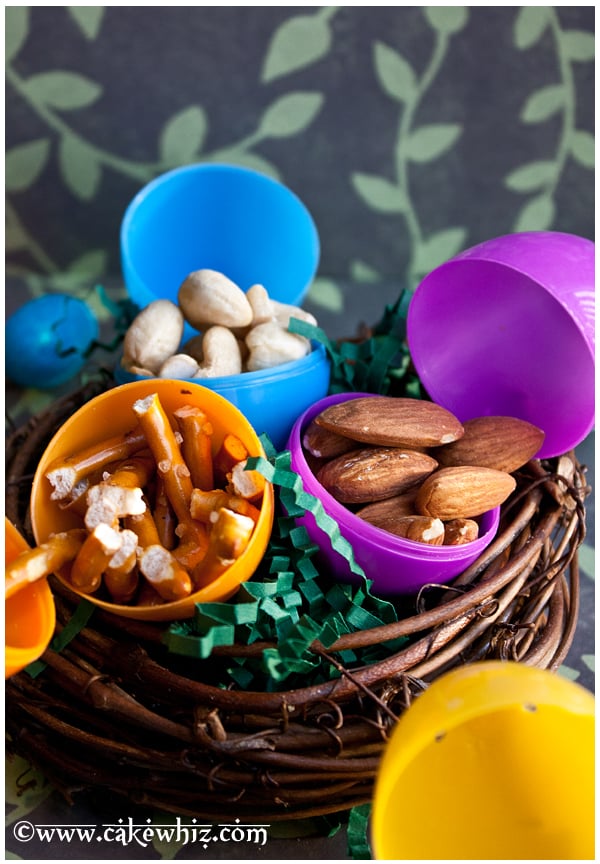 This year, each kid in my family will get 3 Easter eggs glued in a mini wreath that's stuffed with green crumpled paper. 
It looks just like a real nest with eggs in it!
COOL…right?! 
I won't be using too much glue so that kids can easily pull out the eggs and open them. 
I think it's a nice way to present the eggs…
How do you guys present your eggs to the kiddos?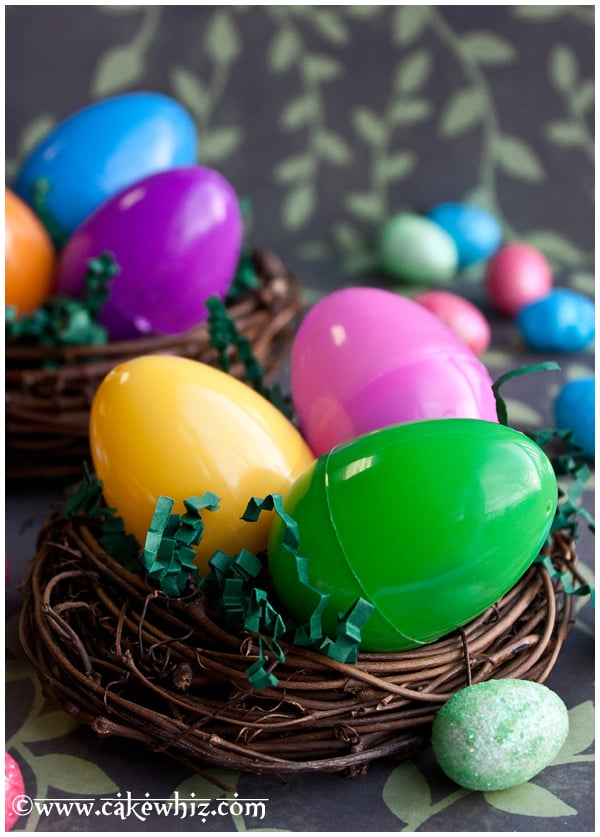 Well, that's all for today.
If you liked these ideas for filling plastic Easter eggs, you may like some of these other Easter desserts too:
Until next time, tata my lovelies!