This easy no bake peach cheesecake recipe is so rich and creamy. Made with simple ingredients already in your pantry. Perfect peaches and cream dessert!
Just a few days ago, I shared this mocha cheesecake recipe and now, I am back with this easy NO BAKE peach cheesecake recipe.
I seem to be on a cheesecake kick lately…heheh.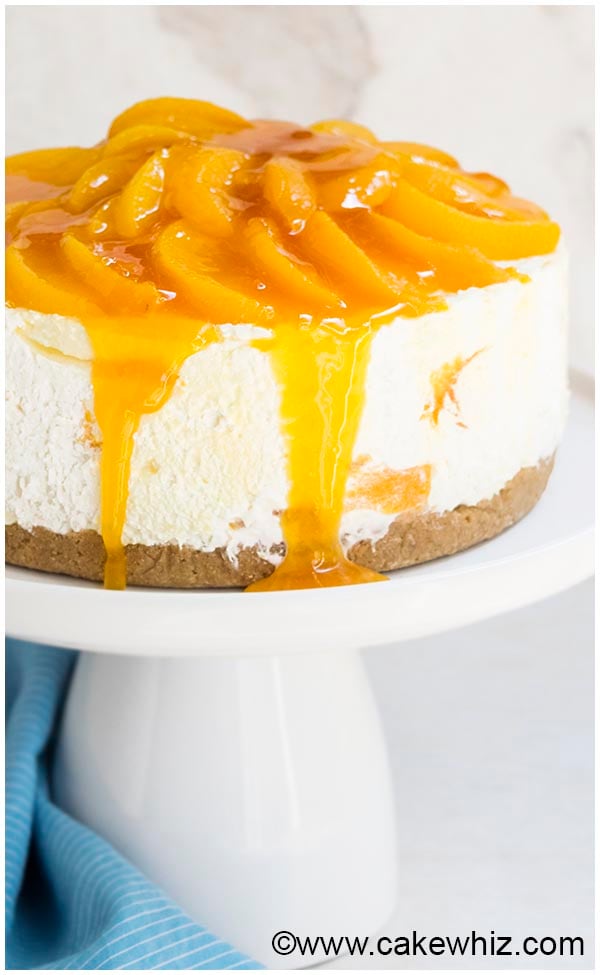 Anyways, this peaches and cream cheesecake is composed of THREE wonderful layers:
Layer 1: Graham cracker crust.
Layer 2: Creamy cheesecake with peach pieces.
Layer 3: Peach slices and peach syrup.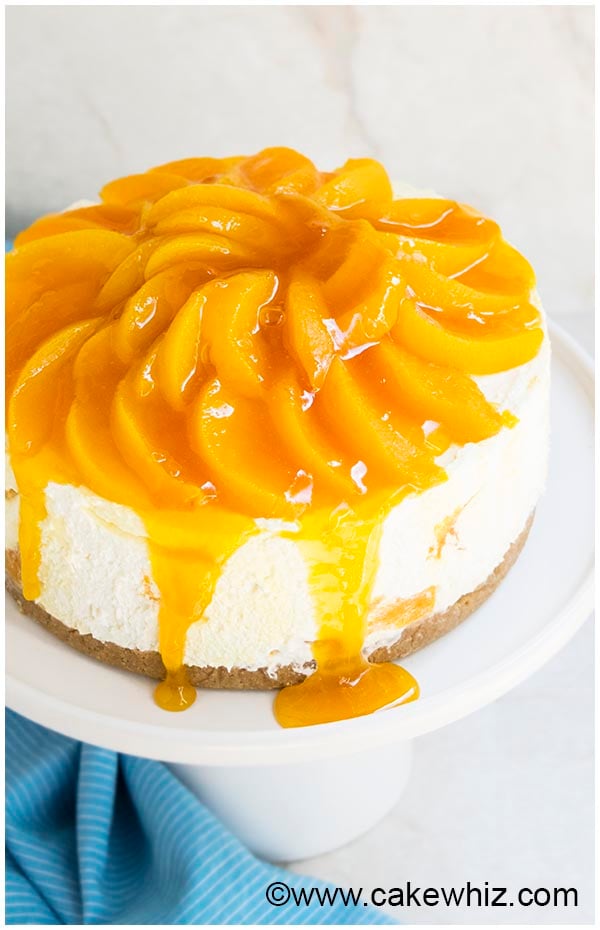 DON'T even think about skipping the peach syrup! 😉
Not only did it make this peach cheesecake more attractive but it also enhanced that fruity peachy flavor… YUM!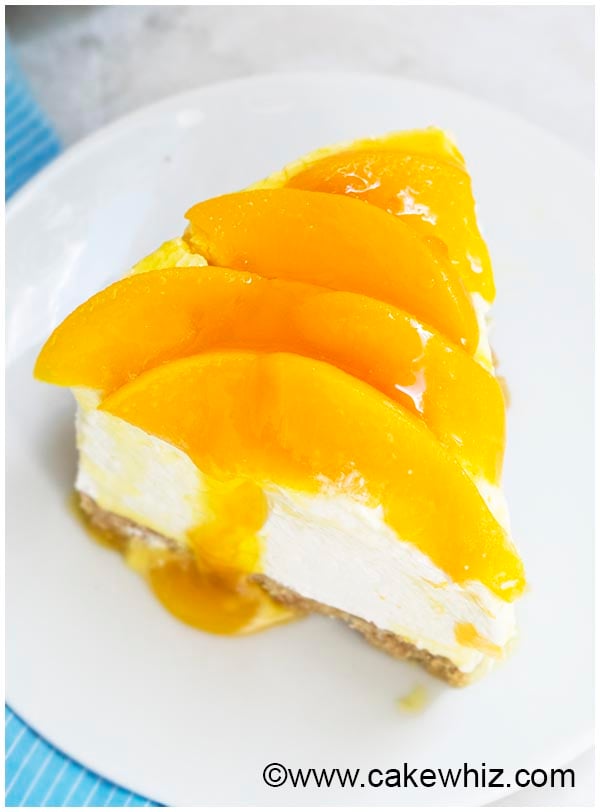 Here are some TIPS for making the perfect no bake peach cheesecake:
This cheesecake can be made with fresh or canned peaches. In either case, make sure to blot excess juices on paper towels.
Allow this cheesecake to set overnight or at least 12 hours. This makes it firmer and slicing becomes easier.
Don't use low-fat or fat-free or sugar-free whipped cream! Also, don't use low-fat cream cheese! The results just aren't the same and lack the rich and creamy flavor.
Make sure your melted white chocolate in this recipe is not too hot or else the whipped cream will melt.
Remember to pour peach syrup, just prior to serving this cheesecake or else it will create a puddle around the base. That will result in a soggy graham cracker crust.Yuck!
Different brands of jams have varying consistencies. Your jams may require more or less water to get the desired "syrup" consistency.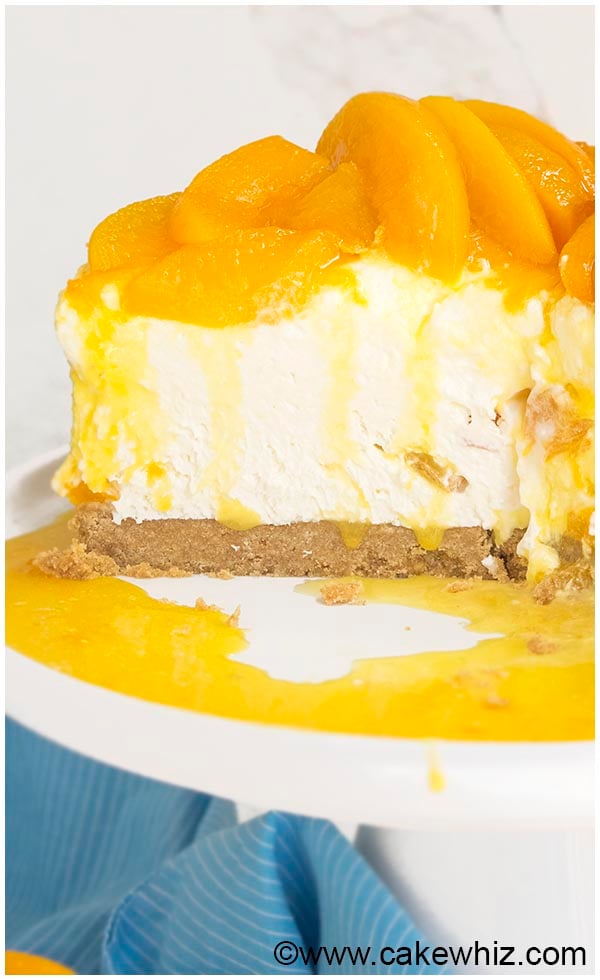 No Bake Peach Cheesecake
Author: CakeWhiz
Recipe type: Dessert
Prep time:
Cook time:
Total time:
Serves: 8 slices
This easy no bake peach cheesecake recipe is so rich and creamy. Made with simple ingredients already in your pantry. Perfect peaches and cream dessert!
Ingredients
Graham cracker crust:
1½ cups graham cracker crumbs
2 tbsp finely shredded coconut
¼ cup brown sugar
7 tbsp melted butter
Cheesecake:
1 package cream cheese (8 oz)
3 cups store- bought whipped cream
1 cup powdered sugar
⅓ cup melted white chocolate
⅓ cup small peach slices
Topping:
1 can sliced peaches
1½ cup peach jam
¼ cup water
Instructions
Graham cracker crust instructions:
In a mixing bowl, add the graham cracker crumbs, coconut, brown sugar and mix everything roughly with a fork.
Add melted butter and mix everything until your have a coarse mixture.
Dump this cookie mixture into a 6 inch springform pan.
Press it down tightly, using the flat base of a drinking glass or measuring cup.
Chill this graham cracker crust in the fridge for 1 hour or until it becomes hard.
Peach cheesecake instructions:
In a mixing bowl, add cream cheese and whipped cream and mix until thoroughly combined.
Add powdered sugar and mix again.
Add melted white chocolate and mix until you have a smooth and creamy mixture.
Stir in the peach slices.
Spoon this mixture on top of the graham cracker crust.
Refrigerate this cake overnight or at least 12 hours (until the cheesecake layer sets).
Topping:
Place a small saucepan on medium heat and add jam and water.
Stir continuously until the jam melts into a smooth and thick syrup.
Allow this syrup to cool down.
While that's cooling, remove your cheesecake from the springform pan.
Arrange peach slices on top of the cake.
Pour the peach syrup on top of the cake.
And you are done!
Notes
- Please read the Tips above!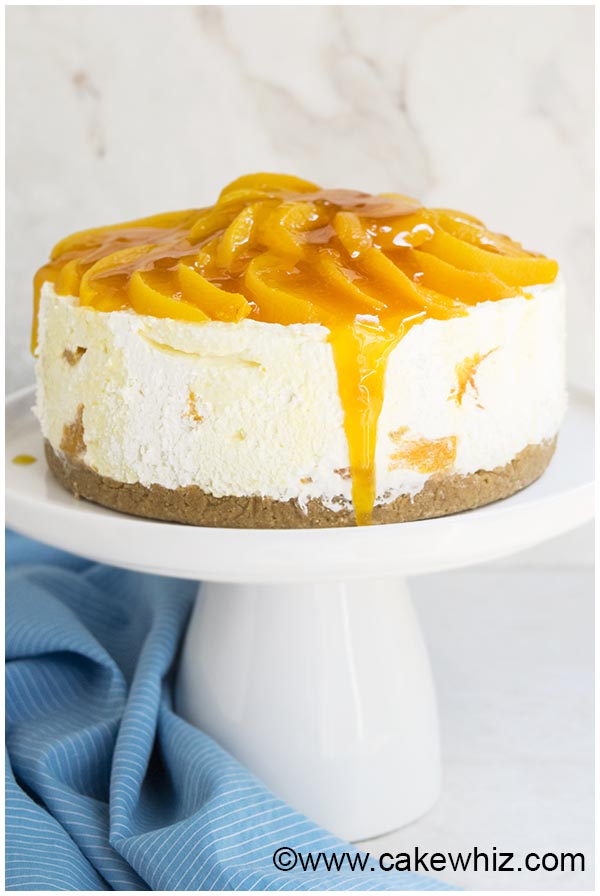 Well, that's all for today.
If you liked this post, you may like some of these other Summer cake recipes too…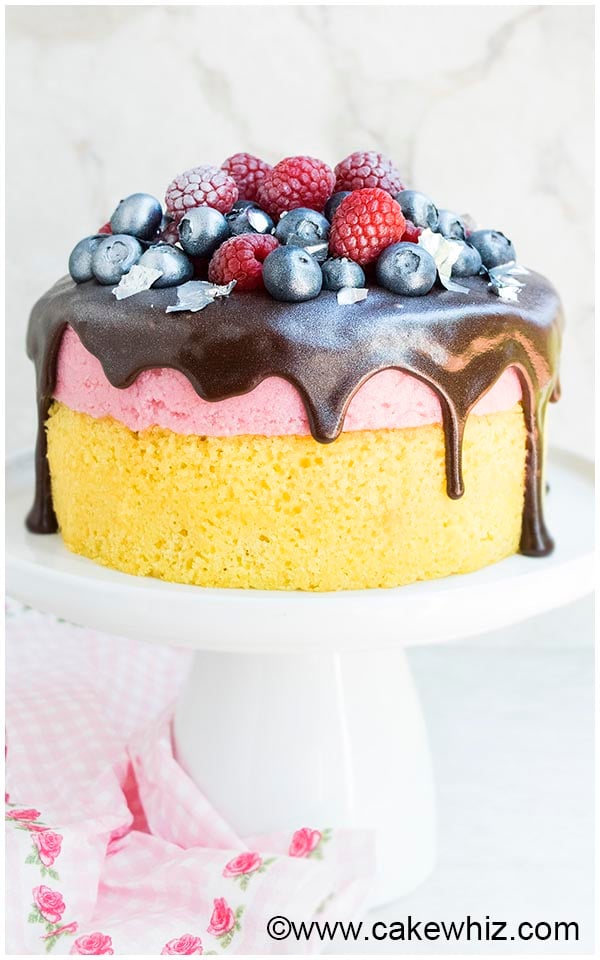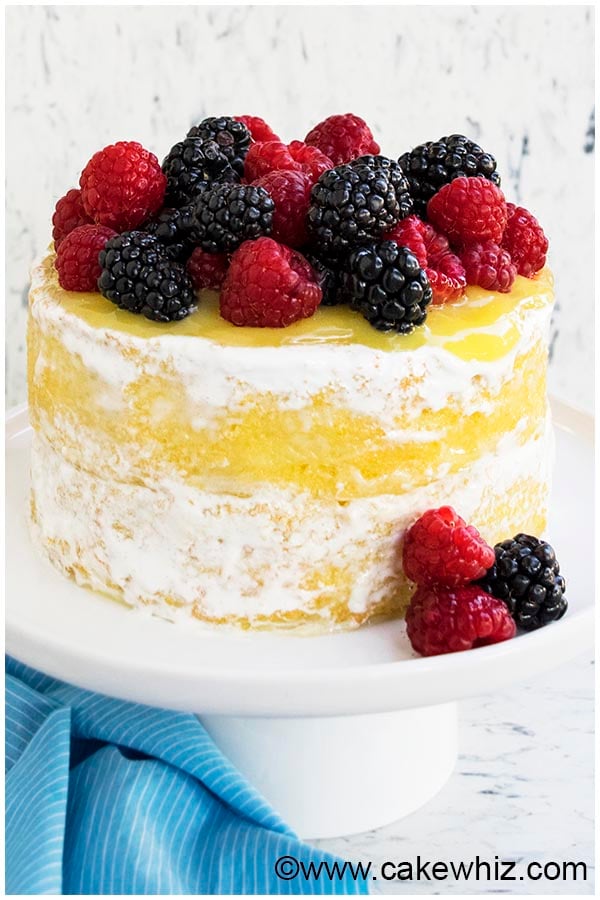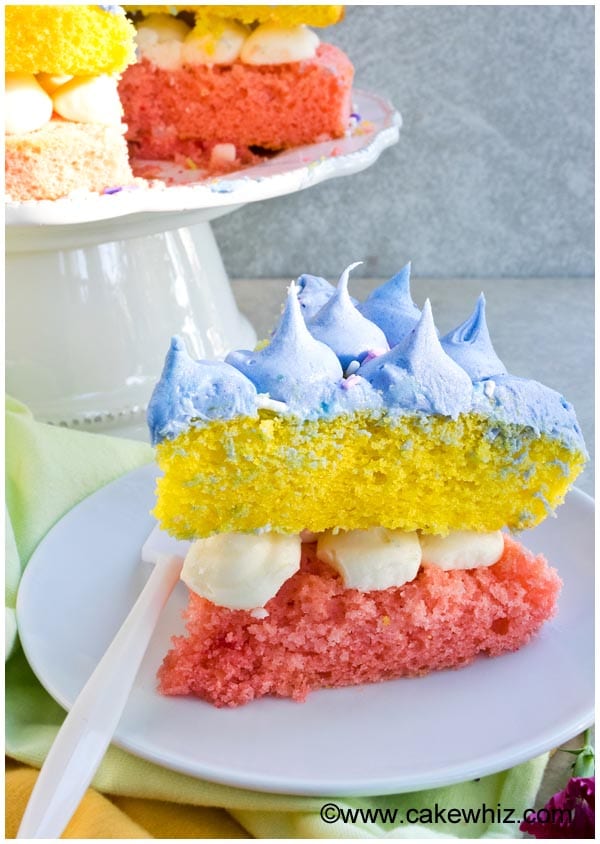 Until next time, tata my lovelies!