Use this step by step tutorial to make an Irish beer mug trifle with layers of cake, pudding and fruits. Fun activity to do with kids on St.Patrick's day.
I was at the dollar store and found this cool beer mug and I just knew I would be making an Irish beer mug trifle for St.Patrick's Day.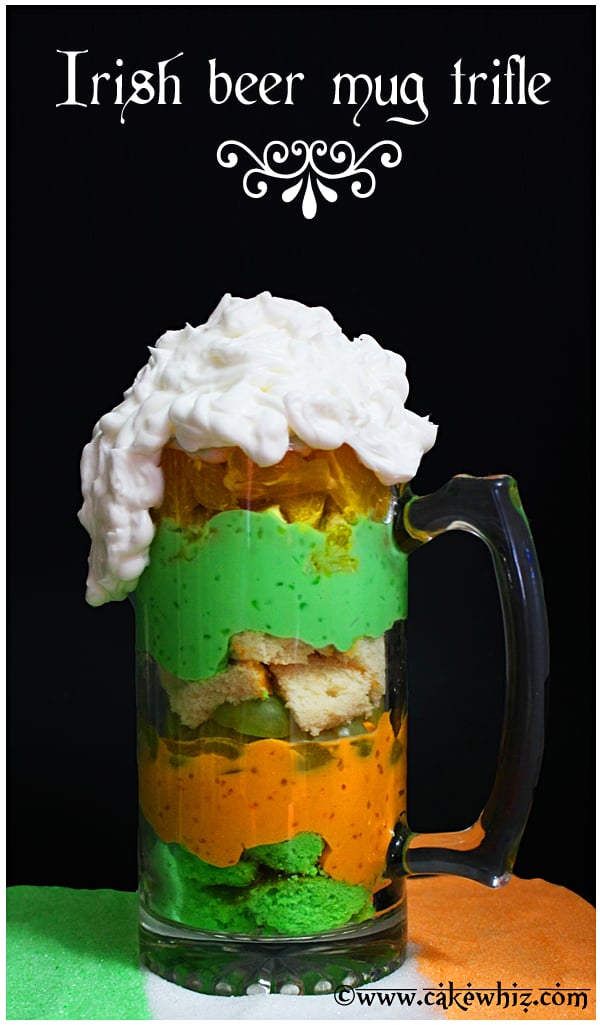 There is no better way to "Irish up a trifle" than to use the colors of the Irish flag…
Orange, white and green!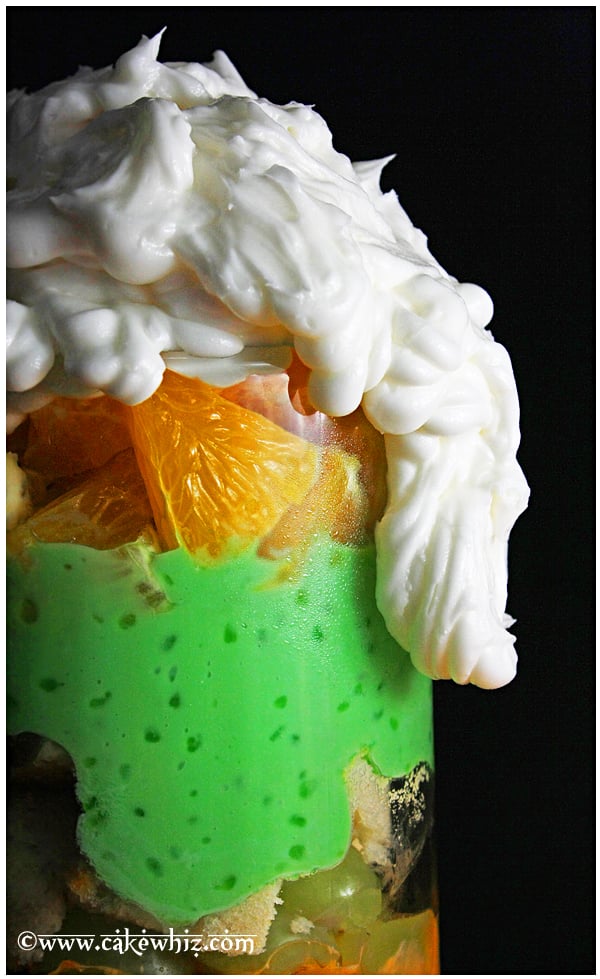 There are so many layers of "delicousness" in this Irish beer mug trifle…
GET 40 OF MY BEST COOKIE RECIPES TODAY!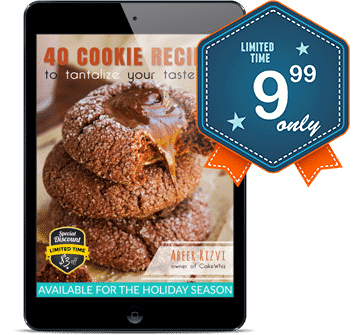 BUY NOW FOR $9.99
The trifle starts off with green colored sour cream pound cake pieces.

MY OTHER RECIPES
That's  topped off with orange colored vanilla pudding.
That is followed by chopped up grapes and kiwis.
Then, there are some white pound cake pieces topped off with green colored vanilla pudding, some pieces of oranges and finally buttercream icing "froth"!!!! 
DROOOOOOOOLLLLLL!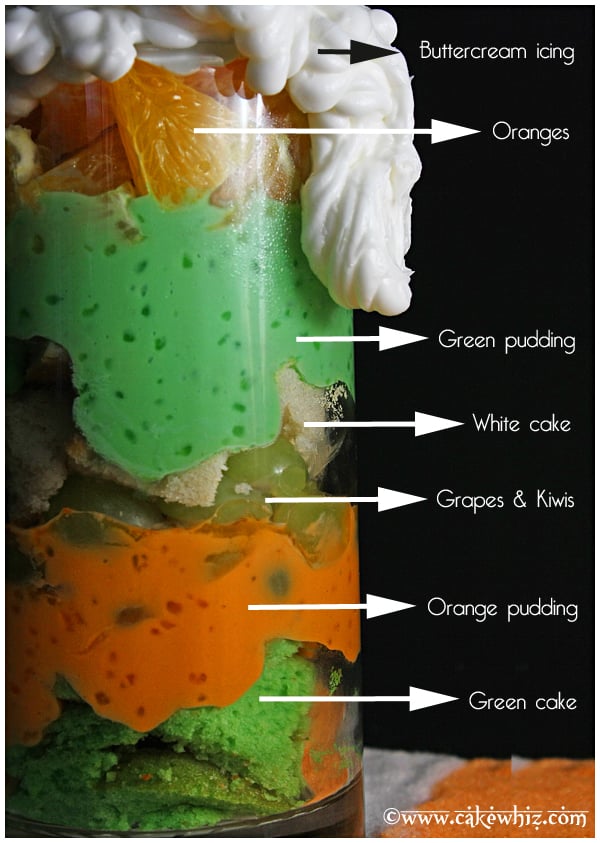 I even made an Irish flag out of colored sugar and placed my mug on top of it!
Just perfect… don't ya agree?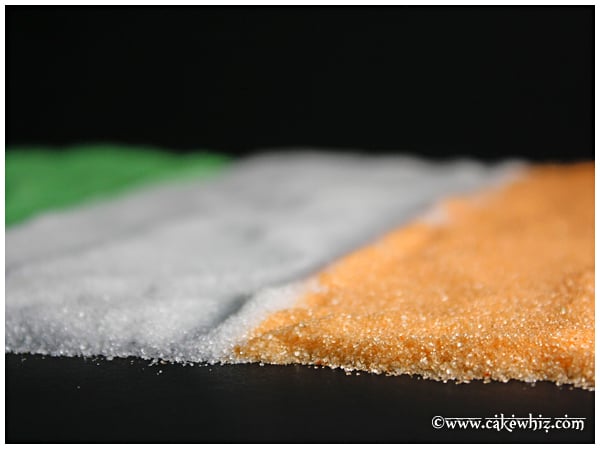 To make this Irish beer mug trifle, you will need the following ingredients:
Sour cream pound cake in 3 colors- orange, white & green
Vanilla pudding in 3 colors – orange, white & green
White buttercream icing
Chopped up kiwis
Chopped up green grapes
Small pieces of oranges 
And here are the steps:
Step 1:
Prepare your cake batter.
Then, divide the batter into 3 bowls.
Leave one bowl as is and color the other two batters green and orange.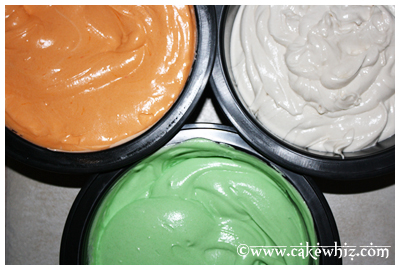 Step 2:
Once the cakes are baked, allow them to cool and slice them up into small pieces.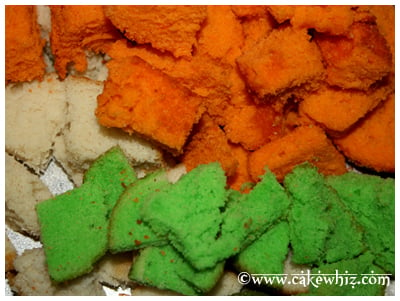 Step 3:
Sticking to my orange, white and green Irish flag theme, I chose fruits that were green and orange (I couldn't find any white fruits).
Slice your oranges, kiwis and grapes fairly small.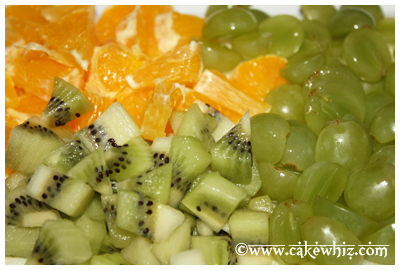 Step 4:
Prepare your puddings in orange, white and green colors.
Then, start layering everything in your big beer mug.
Finally, use a round decorating tip to pipe buttercream icing on top of the mug, to create the illusion of "froth."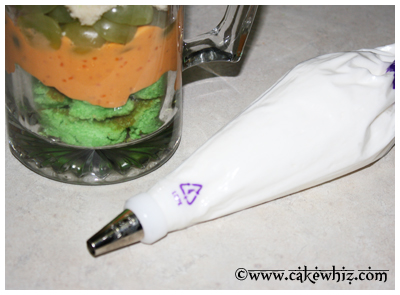 And your are done making your Irish beer mug trifle. 
Serve cold and store leftovers in the fridge.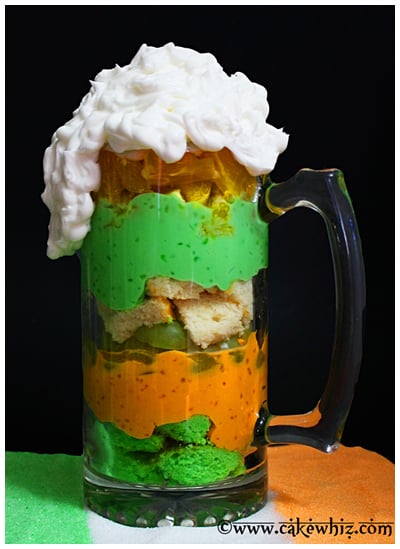 Well, that's all for today.
If you liked this post, you may like some of these other St.Patrick's day recipes too…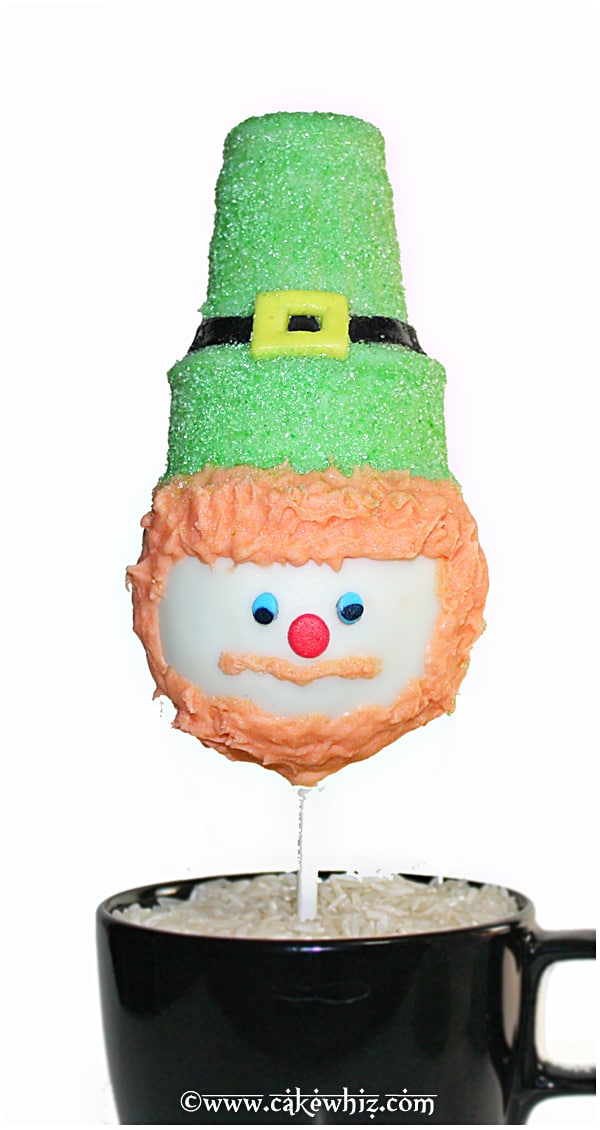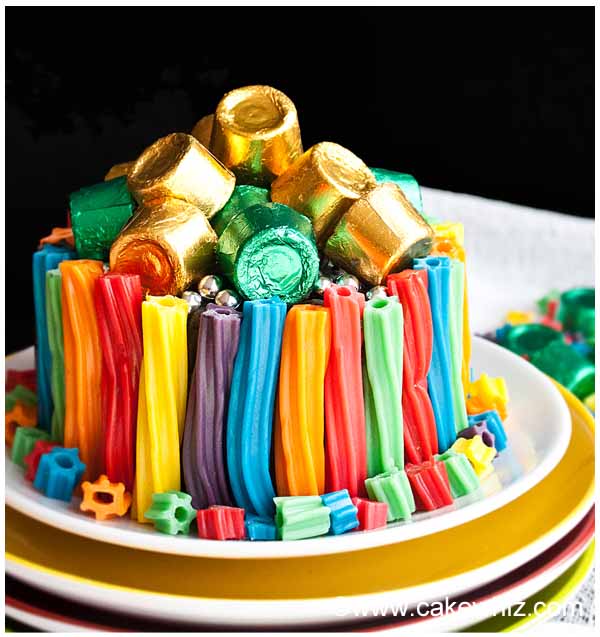 Sweet and salty candy cracker bites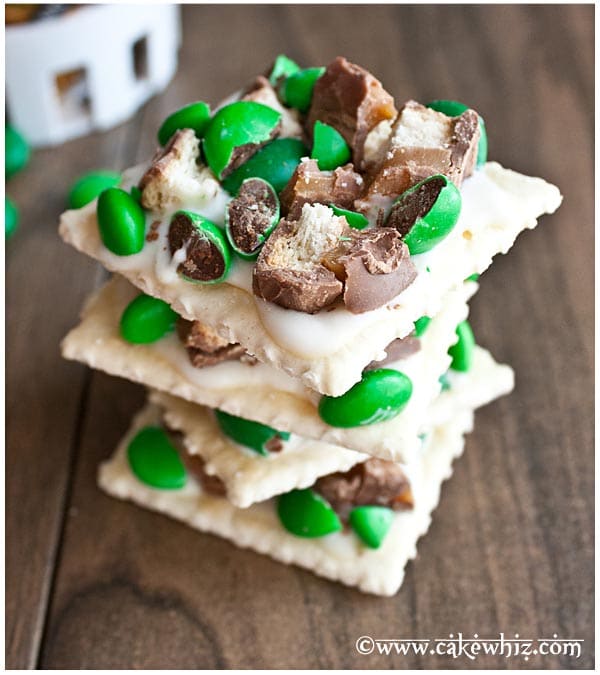 Until next time, tata my lovelies!