How to Make Fondant Paper Clips
Use this step-by-step tutorial to make edible fondant paper clips. Great for decorating back to school or office themed cakes or cupcakes.
I made these fondant paper clips since school's about to start for many kids in the next week or so.
And I only know this because Wal Mart and every other store out there seems to packed with stationery items…hehe.  
I CAN'T wait till my little one starts school so that I can take him "back to school" shopping and buy him all sorts of CUTE stuff.
One of my FONDEST memories as a kid was shopping for cute school supplies with my mom…hehe.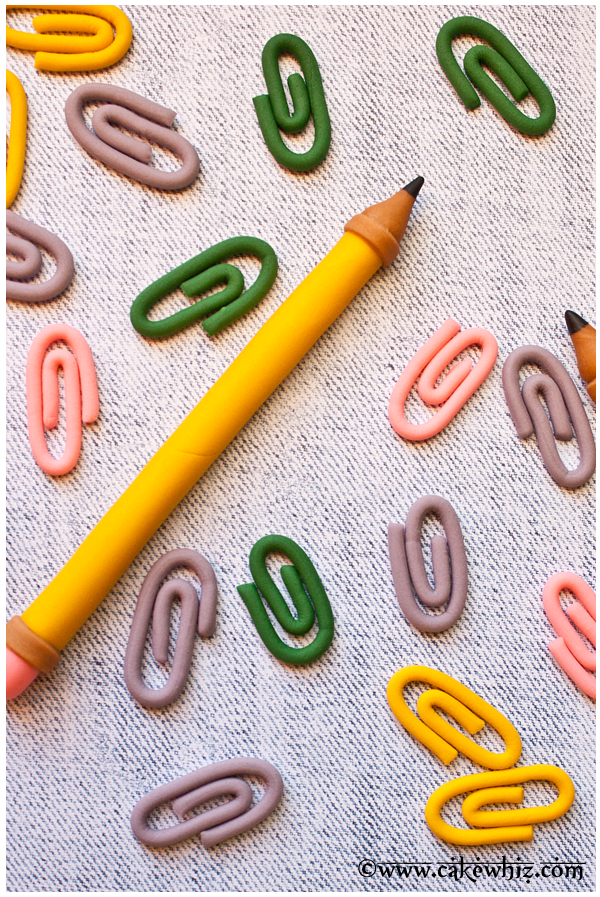 Yes! I am a total GEEK and cute stationery makes me wanna sing and dance with happiness (even today!)…lol!
I DON'T even remember actually using a lot of the stuff but nonetheless, it was fun to buy them…hahaha 😛
Anyways, in spirit of all the kids going "back to school," my next few postings will FOCUS on stationery and other school-related items.
Today, I am sharing a very EASY tutorial on making edible FONDANT PAPER CLIPS!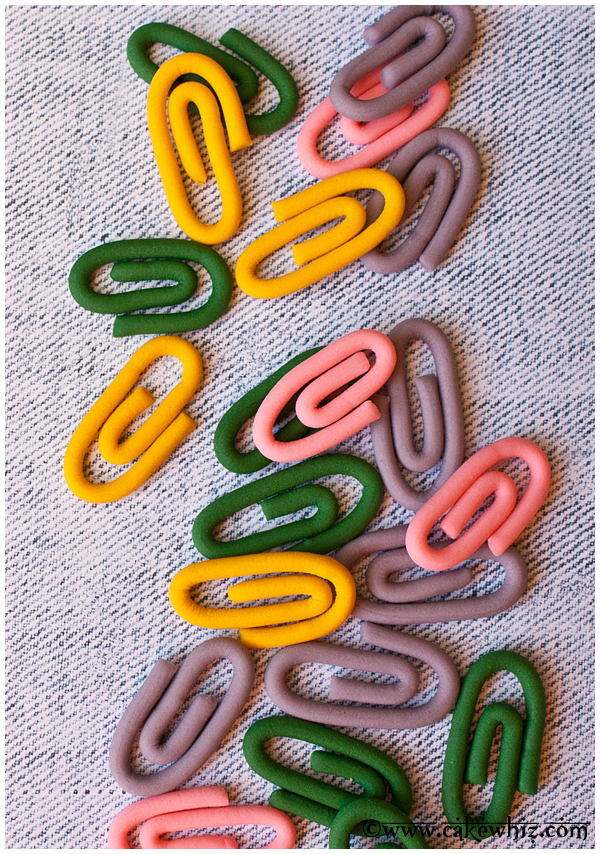 You can use fondant, gumpaste or 50/50 to make these paper clips.
It all DEPENDS on how fast you want them to dry. Gumpaste dries the fastest and fondant dries the slowest… I used gumpaste.
You can use these as cupcake toppers or even use them on a back to school themed cake.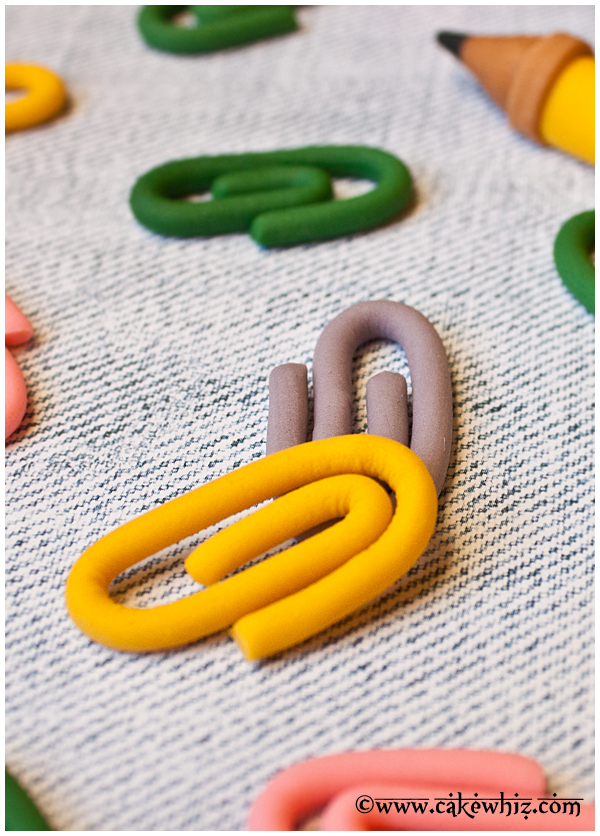 To make these fondant paper clips, you will need the following supplies:
Marshmallow fondant or Gumpaste (in various colors) or fondant or 50/50
Fondant extruder or a clay extruder
Shortening
Wax paper
And these are the steps:
Step 1:
Rub quite a bit of shortening on a small ball of gum paste until it gets very soft.
Then, attach the disc with the little circle to your extruder.
Make a sausage shape out of your gumpaste and insert it into the extruder.
Push the back piece of the extruder firmly until a thin rope of gumpaste starts to come out.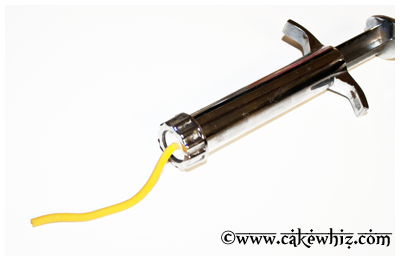 Step 2:
Arrange the rope of gumpaste into the shape of a paper clip on a sheet of wax paper.
Note:
You can even draw a picture of a few paper clips on white paper and then place a sheet of wax paper on top of it.
Then, you can use the drawings to guide you, as you arrange the gumpaste rope into the shape of a paper clip.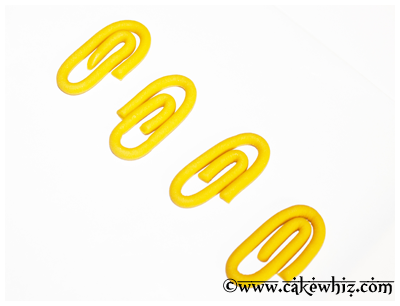 And you are done making fondant paper clips. 
Allow these pieces to dry overnight or until they harden and then, use them to decorate your cakes and cupcakes.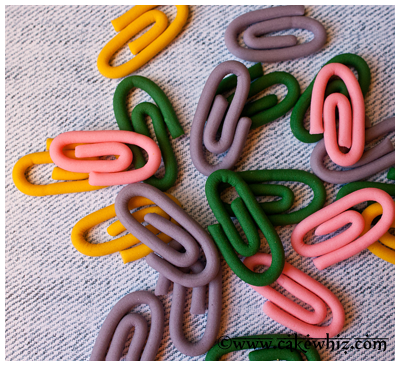 Well, that's all for today.
Until next time, tata my lovelies 🙂