How to Make Fondant Pencil
Learn to make edible fondant pencil, using this step-by-step cake decorating tutorial. Great for back to school cakes/cupcakes and also Father's Day cakes.
Today, I am sharing an EASY tutorial on how to make fondant pencil.
Kids are finally going back to school and seeing them all prepared for school made me think of one basic school essential…PENCILS!
I thought it would be FUN to make edible fondant pencils.
My little one LOVEEEEED these…He kept trying to actually write with them on paper…lol.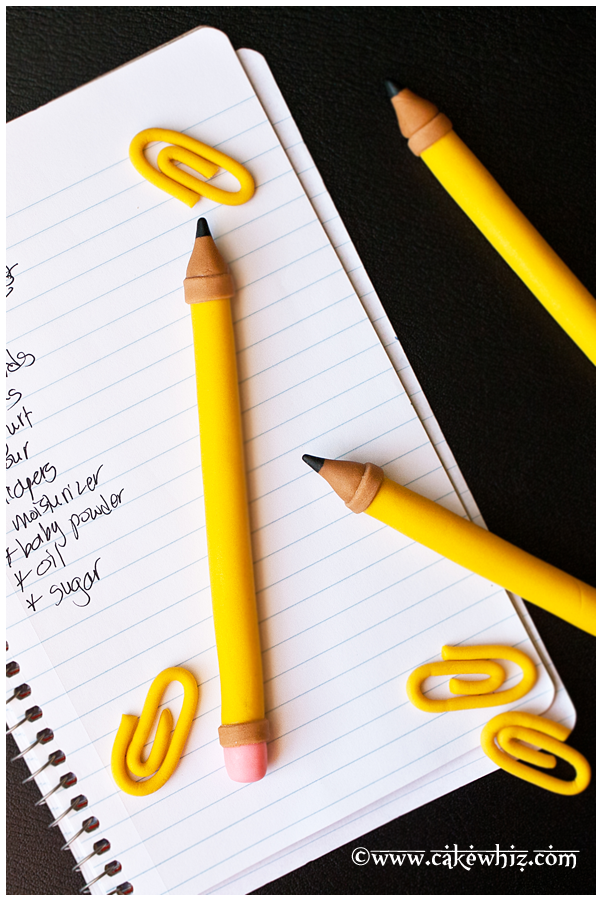 The HARDEST part with making this fondant pencil was FIGURING out how to mold the shape of a pencil.
After trying a few different techniques, I settled on using a bubble tea straw to mold the long, slender shape of a pencil.
I have also heard that there are pencil molds available out there that seem to work really well too.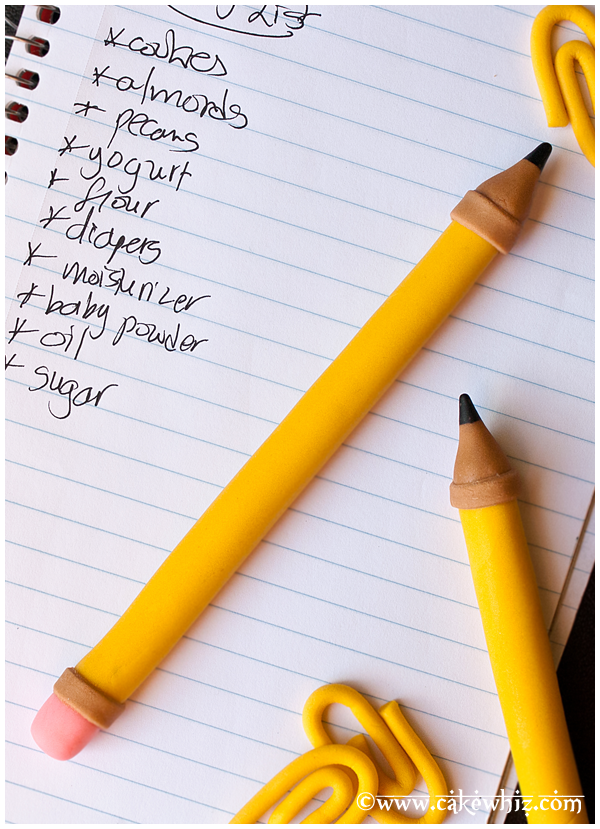 Here are some TIPS for making these edible pencils:
You can use fondant, gum paste or modeling chocolate to make them but remember that gum paste dries the fastest.
Make these a few days before you need them so they have enough time to dry and harden.
Always makes extras since some of them could break or not look their best.
Make small fondant pencils for cupcakes and bigger ones for cakes.
Well, that's all for today.
If you liked this cake decorating tutorial, you may like some of these other back to school and Father's Day ideas too:
How to Make Fondant Paper Clips
How to Make Fondant Sheet of Paper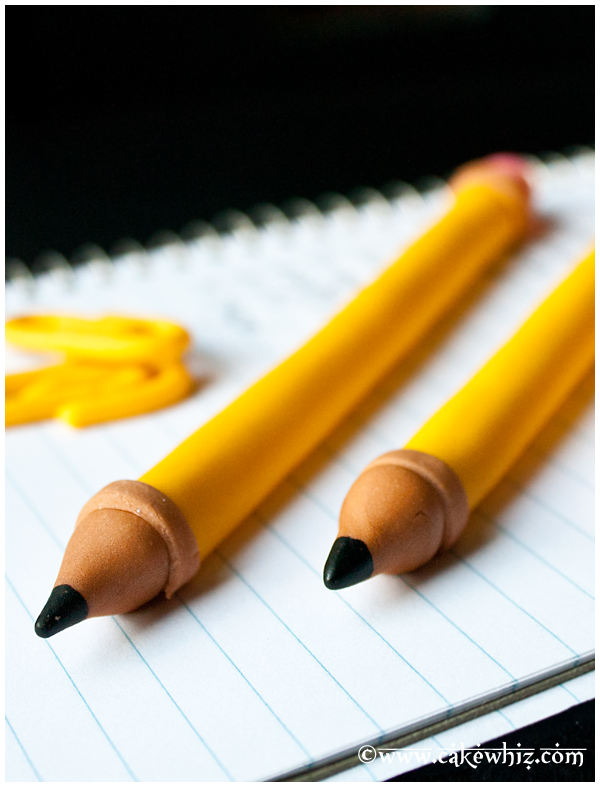 You will need the following supplies:

Yellow gum paste or marshmallow fondant 
Pink gum paste or marshmallow fondant
Brown gum paste or marshmallow fondant
Paintbrush
Water
Knife
Black edible marker
Bubble tea straw 
Scissors 
These are the instructions:
Step 1:
Cut the bubble tea straw in half, using scissors.
Step 2:
Roll a long, thick "rope" of yellow gumpaste.
Place this "rope" in the bubble tea straw and press hard until your "rope" piece is smooth and even.
Step 3:
Now, make a small cone shape, using brown gumpaste. This will be the tip of your pencil.
And make a small cylinder shape, using pink gumpaste. This will be the eraser of your pencil.
Step 4:
Use a black edible marker to draw a small black tip on the brown cone piece.  
Step 5:
Brush some water on one end of the yellow pencil.
Stick the brown cone piece here. 
Roll out a small brown strip of gumpaste and stick it in the gap between the yellow pencil and brown tip.   
Step 6:
Brush some water at the other end of the pencil.
Stick the pink eraser piece here. 
Step 7:
Roll out a thin brown strip of brown gumpaste and wrap it around the gap between the eraser and the pencil.  
Cut off excess gumpaste with a sharp knife.
Place this pencil on a sheet of wax paper and allow it to dry completely.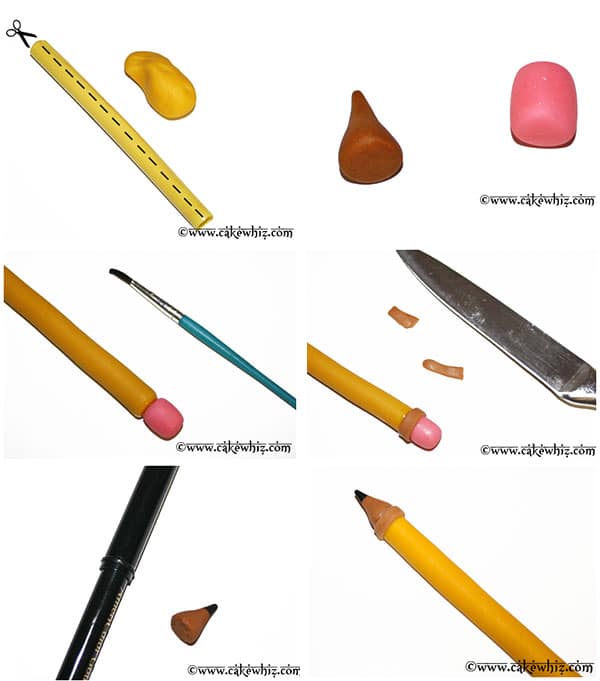 Until next time, tata my lovelies!