Pinwheel Cookies
This easy recipe for colorful pinwheel cookies is perfect for Christmas time. They are sweet and crispy and perfect as a homemade gift too!
These pinwheel cookies have been on my "to make" list for ages.
I swear that list is getting longer by the day… lol. 
I must have over a 100 recipes and ideas that I want to tackle.
Well, 'tis the season for baking and I finally made these festive pinwheel sugar cookies and I can finally cross them off my list… YAY!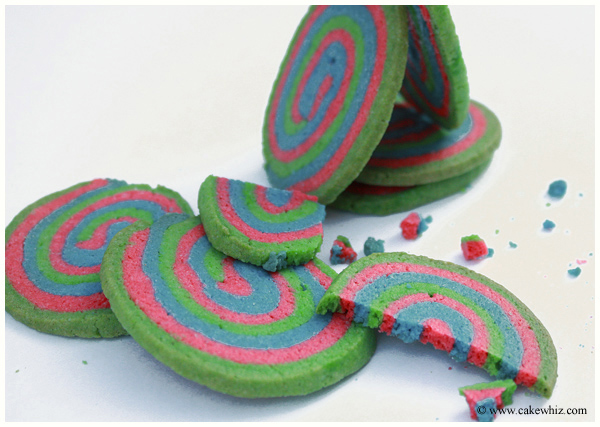 For something that's so simple to prepare, they make quite an impression!
They are cute and colorful with endless possibilities for designs and colors.
I have seen these shaped as candy canes and twisted Santa sticks and even some that have a checkerboard pattern.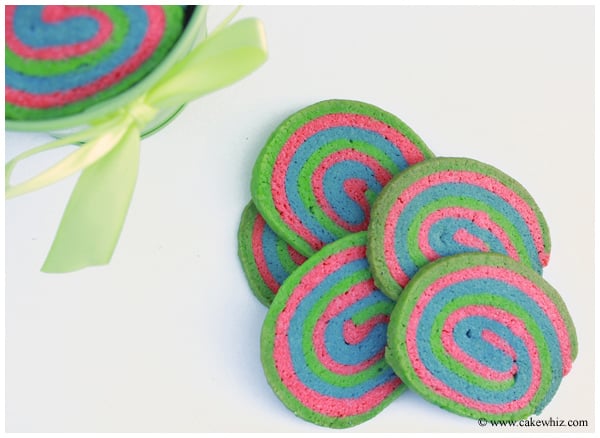 My cookies ended up more like oval shaped pinwheels rather rather than round shaped pinwheels…lol.
But, who cares?!
Round or oval…these pinwheel sugar cookies tasted delish!
They are perfect for gifting during Christmas time too.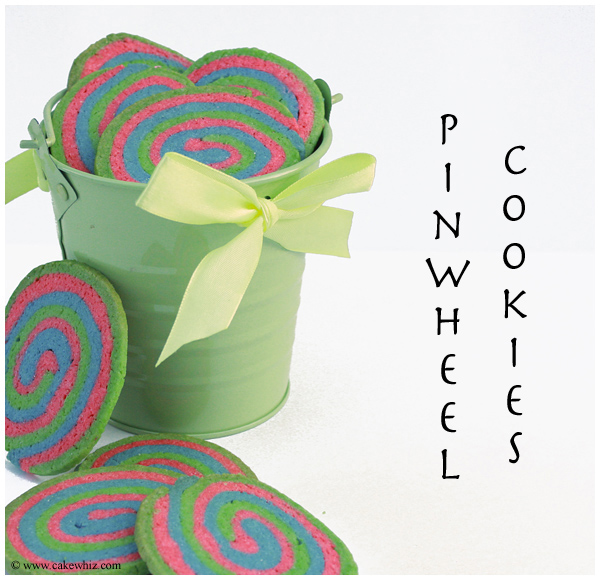 To make pinwheel cookies, you will need the following INGREDIENTS/SUPPLIES:

Small batch sugar cookie dough (I doubled this recipe)
Red, green and blue gel food coloring
Rolling pin
Knife
Wax paper
These are the INSTRUCTIONS:

Step 1:
Prepare dough for sugar cookies.  
Divide the dough into three balls and color each with a different color: green, red, blue.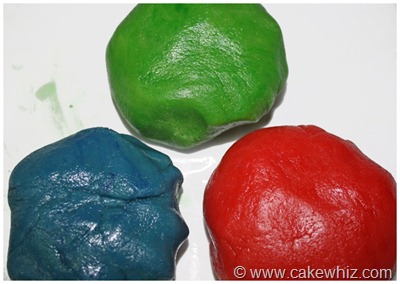 Step 2:
Roll out each ball of dough and place them on top of each other like a stack of papers. Make sure your "stack" is sitting on a sheet of wax paper.
Tip:
Roll out your dough on a sheet of wax paper and then just flip it over…it's easier to "stack" this way.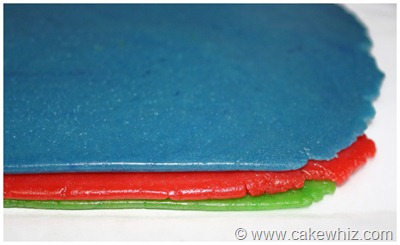 Step 3:
Now, start rolling your "stack" of rolled-out cookie dough. 
Use the sheet of wax paper from the base to help you roll.
Just make sure it doesn't roll into your dough…hehe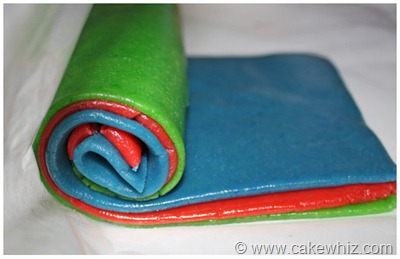 Step 4:
Chill in the refrigerator for a few hours or overnight until it gets firm.
Then, use a very sharp knife to slice your roll of cookie dough.
Don't slice too thick or else it would takes ages for these cookies to bake properly!
Bake these pinwheel sugar cookies at 350 degrees for 6 minutes then rotate your tray and bake for another 3 minutes.
Your baking time may vary depending on the thickness of your cookies.
Enjoy!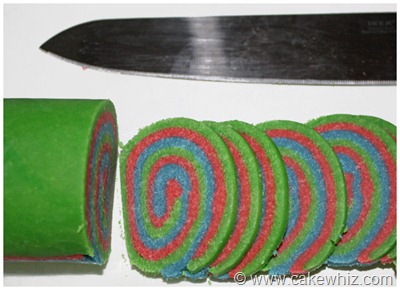 Well, that's all for today.
If you liked these simple pinwheel cookies, you may like some of these other cookie recipes too:
Until next time, tata my lovelies!