Homemade Football Gift Basket
Learn how to make a quick and easy homemade football gift basket. It includes all the essentials you would need to throw a successful football party!
*This shop has been compensated by Collective Bias, Inc. and its advertiser, MARS so that I could make this homemade football gift basket. All opinions are mine alone. #ScoreAtCVS #CollectiveBias*
I am a die-hard fan of HOMEMADE GIFTS and since football season is in full force, I made this homemade football gift basket.
It would be perfect to take to a game viewing party and I am sure you would be the STAR of the party!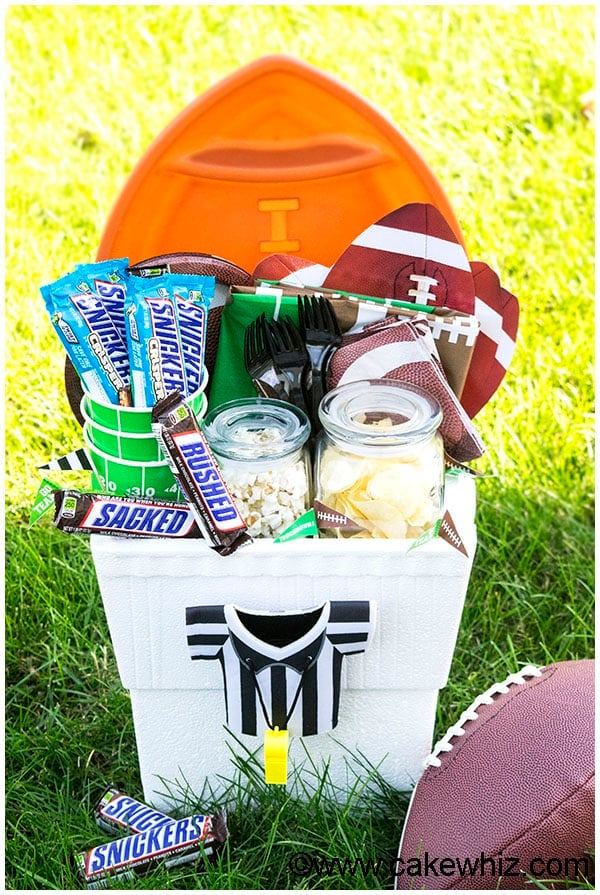 Initially, I was planning on using a regular basket BUT that just felt too traditional and "cutesy."
It was NOT the vision I had in my mind.
So, hubby suggested using an ice bucket which was simply BRILLIANT!
You can use everything inside the ice bucket to set up the party and then FILL up the empty bucket with ice and chill your favorite sodas and drinks.
How COOL does that sound?
Anyways, for savory snacks, I included chips and popcorn… CLASSICS!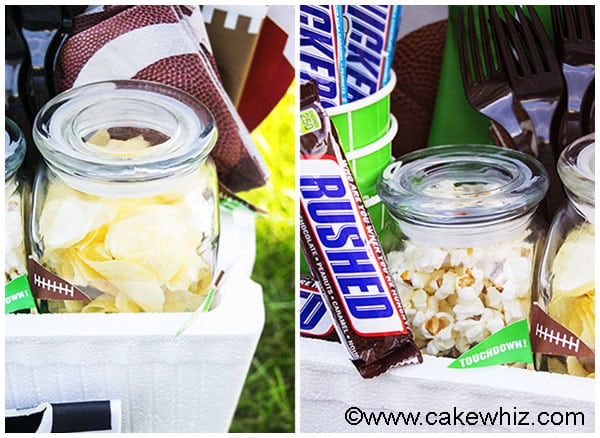 And for sweet snacks, I added two kinds of SNICKERS® bars.
The SNICKERS® Crisper and the SNICKERS® bars with football themed packaging.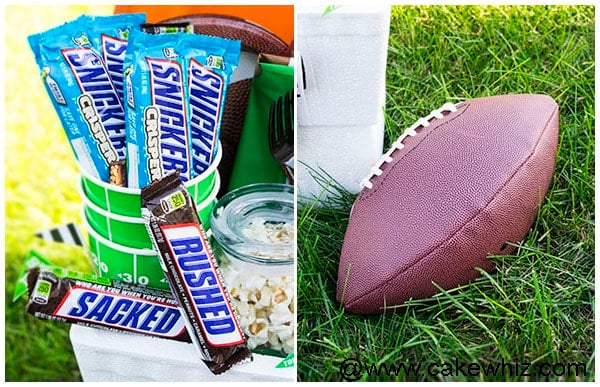 These candy bars were pretty awesome because they had cool phrases like "Sacked" and "Rushed."
They will only be around CVS for a limited time.
So, be sure to pick up a few before they run out of them 🙂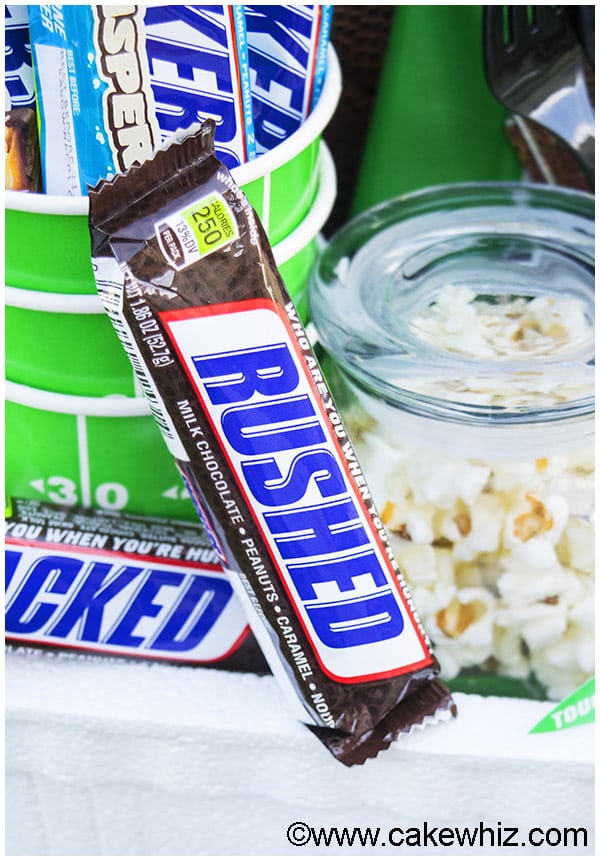 So, WHAT to put in football gift basket?!
Well, you can add whatever you like but this one includes EVERYTHING you need to throw a successful football party such as:
Ice bucket
Serving tray
Plates
Cups
Forks
Napkins
Decorations
Tablecloth
Snacks (Candy bars, chips and popcorn)
By the way, that little referee costume with the whistle is actually a can holder… So stinkin' CUTE!
To make this quick and easy homemade football gift basket, you will need the following supplies:
Ice bucket
Football shaped serving tray
Tissue paper
Cups
Plates
Napkins
Forks
Tablecloth
Football decorations
Referee can holder (optional)
Tape
SNICKERS® Crisper
SNICKERS® bars (football themed packaging)
Chips in a sealed jar
Popcorn in a sealed jar
And here are the steps:
Step 1:
Fill an ice bucket a little more than halfway with tissue paper.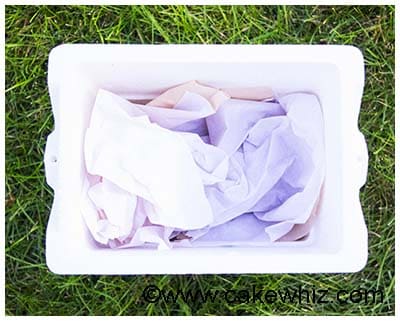 Step 2:
Tape the top cover of the ice bucket around the back of the bucket.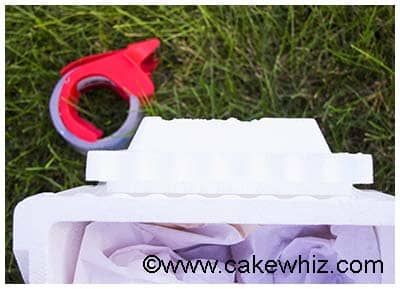 Step 3:
Place the serving tray inside the bucket as well as two sturdy cups.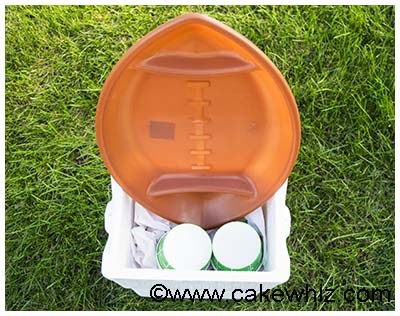 Step 4:
Place the popcorn jar and chips jar on top of the cups.
Also, place the tablecloth behind the jars.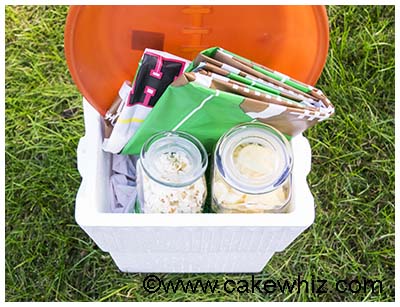 Step 5:
Place the cups with candy bars on the left side.
Also, place the plates behind the candy bars.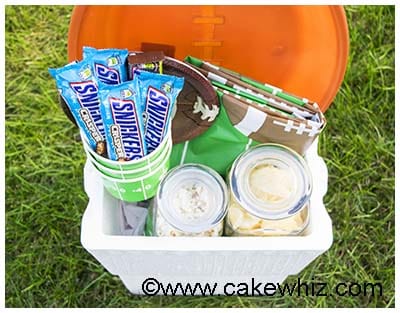 Step 6:
Add the football decorations and napkins on the right side.
Tape the SNICKERS® candy bars (with the football themed packaging) near the front of the cups.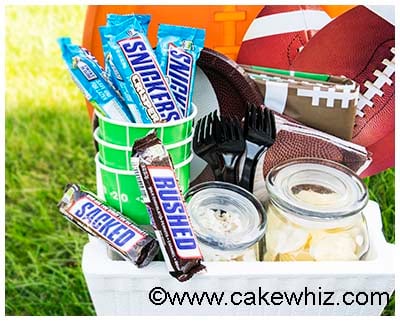 Step 7:
Tape the referee can holder near the front.
And you are done making a homemade football gift basket!
If you like, you can add a small football inside the basket too.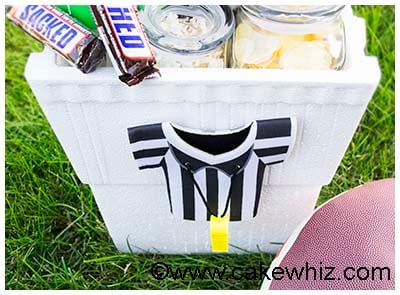 I think this homemade gift basket would also make a superb Father's day gift or a great birthday gift for football players.
You can also check out more game day ideas here and use this coupon at CVS for some savings!
You may like some of these other homemade gift ideas fro the archives too…
Chocolate peanut butter cracker bark gift box
Until next time, tata my lovelies!
*This shop has been compensated by Collective Bias, Inc. and its advertiser, MARS so that I could make this homemade football gift basket. All opinions are mine alone. #ScoreAtCVS #CollectiveBias*