Tips for Hosting Thanksgiving Dinner
Quick, easy and helpful tips for hosting Thanksgiving Dinner party. Everything you need to know about the turkey, sides and desserts to make it successful!
*Thank you Boston Market for sponsoring today's post so that I can share these easy tips for hosting Thanksgiving dinner. As always, all opinions are mine.*
I know hosting Thanksgiving dinner, especially for the first time can be very scary and intimidating. Luckily, I have some TIPS for you, which will be a life-saver.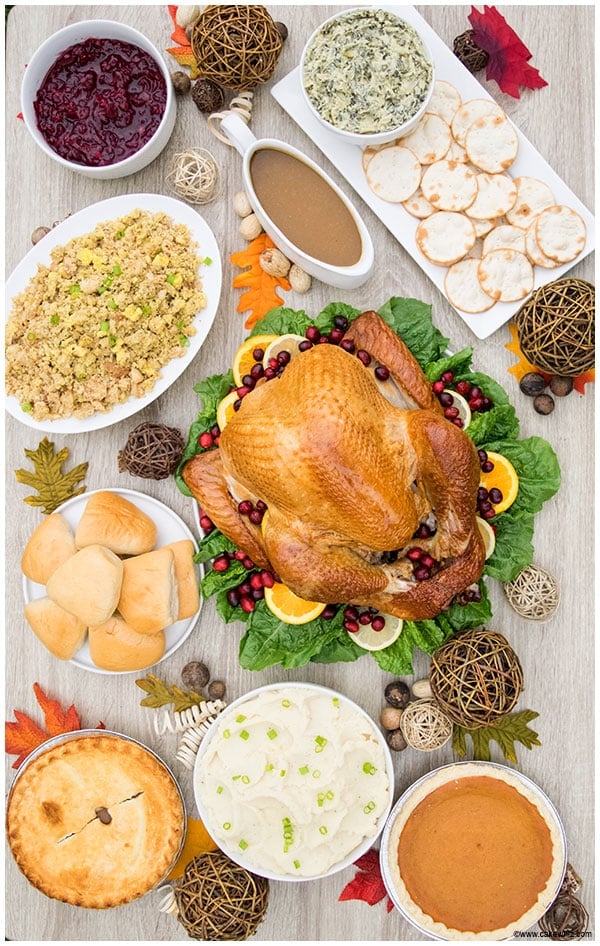 TIPS for hosting Thanksgiving dinner (whether you are ordering or making everything from scratch):
Make a guest list so you know exactly how much food you need to make or how much you need to order.
Plan your menu. This way, you know what you will be serving and you can buy ingredients and plan accordingly.
Go shopping for ingredients, tableware, decorations a few days before the party. Don't leave it till the last minute or else you will be overwhelmed and the check out lines would be long!
Take inventory and make lists for everything: grocery list, decoration list, clean up list e.t.c
Many sides and desserts can be made in advance or ordered in advance. Be sure to to do that so you are not overwhelmed on Thanksgiving day.
Don't try a brand new recipe on the day of the dinner party. Make sure to do a test run before!
Make sure to take your guests dietary restrictions into account. It's very rude and insensitive to have someone over for dinner and not have anything available for them to eat.
Make sure you have enough seating for adults and kids.
Familiar food is best. People have certain expectations for food that is served at a Thanksgiving feast. So, don't order or make unique recipes!
There is no shame in buying store-bought food OR ordering a Thanksgiving meal from Boston Market.
Make sure to have appetizers, dinner, drinks and dessert items and space them out well when serving.
Keep kids busy with a paper table runner and crayons where they can draw. Set up a table for them to make cute edible desserts like these easy turkey cookies or these acorn cookies.
If you are making homemade turkey, be sure to thaw it at least 24 hours in advance so you have enough time to brine it, season it, bake it.
Don't be scared to ask for help. You can divide the work within the family. One person can clean. One person can be responsible for dessert. Another person can take care of the turkey. Another person can set the table and so on.
Set the table night before the party and stick post it labels on all the dishes so that you know what you are serving in which dish. This is such a time-saver!
Make a timeline for all the tasks and stick to the timeline so that everything gets completed in a timely manner.
Plan for leftovers. Will you be sending some home with your guests so they can enjoy it later? Do you have enough containers, foil papers to wrap up all the leftovers? Will you be using them to make something for breakfast on brunch the next day?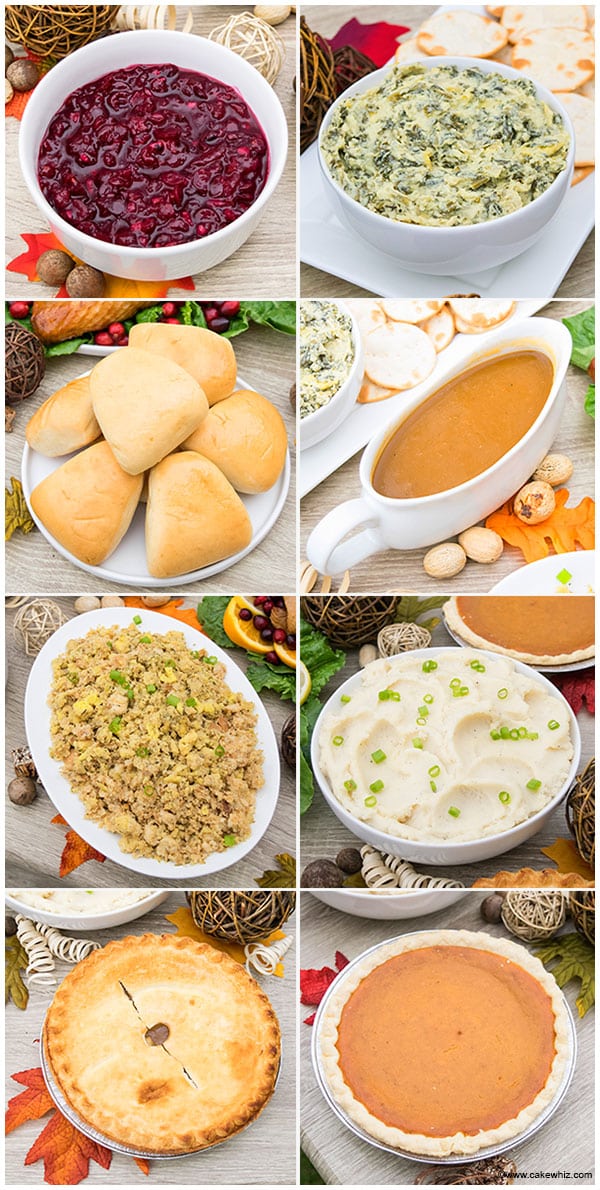 There seem to be 2 Thanksgiving dinner options these days:
Ordering the dinner from select restaurants
Making everything from scratch at home
I have always done everything from scratch before. However, this year, I have been so busy and there is so much going on that I am going to be ordering the complete Thanksgiving meal for 12 from Boston Market. I did a test run and wanted to make sure everything tasted as good as it looked. Honestly, I was IMPRESSED. Everything arrived in a big box frozen to partially thawed but fully cooked. Instructions on heating and storing everything were included in the box, which were very helpful.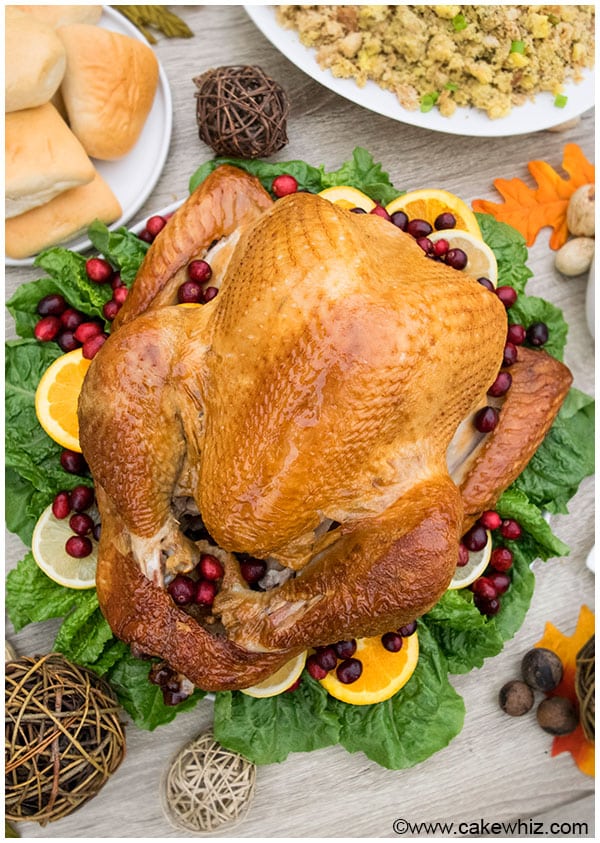 This package included all the CLASSIC Thanksgiving sides:
Cranberry sauce
Dinner rolls
Gravy
Mashed potatoes
Home style Stuffing
Spinach artichoke dip (also great as an appetizer)
Crackers
It also included the 2 most POPULAR and classic Thanksgiving pies:
It took me about 3 hours to heat everything, serve it in proper dishes and set up the table, outside in our backyard. The whole process was STRESS-FREE and I was definitely very relaxed. Everything I got tasted DELICIOUS except for the stuffing. Maybe I am fussy but I didn't really like the texture of it.
The turkey tasted PHENOMENAL. After I baked it, the turkey was nice and golden brown. It was FLAVORFUL and seasoned well. It was also very moist and easy to slice. For the gorgeous presentation, I used lettuce, orange slices, lemon slices and fresh cranberries.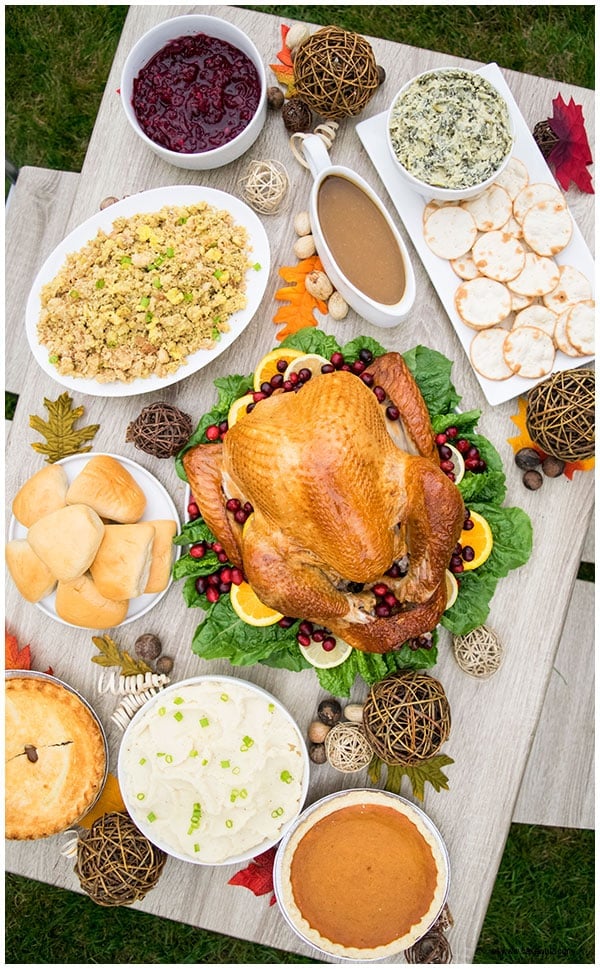 Keep in mind that since everything comes in individual boxes, it's your job to work on the presentation. I used all WHITE colored dishes to keep the same color theme but used different SIZES and shapes to add a bit of style to the table. I also added some GARNISH to mashed potatoes and stuffing to jazz it up. For table DECORATIONS, I just used some decorative colorful Fall leaves, brown twine balls and a few nuts and seeds. That gave this table a beautiful Autumn appearance.
Well, that's all for today. I hope you enjoyed these tips for hosting Thanksgiving dinner.
Until next time, tata my lovelies!