I look forward to hearing Christmas songs and jingles all year long and I have SO MANY favorites.
But, "Rudolph The Red Nosed Reindeer" definitely TOPS the list!
Turns out that my son is quite FOND of that song too 😉
That song INSPIRED me to make these Rudolph cupcakes.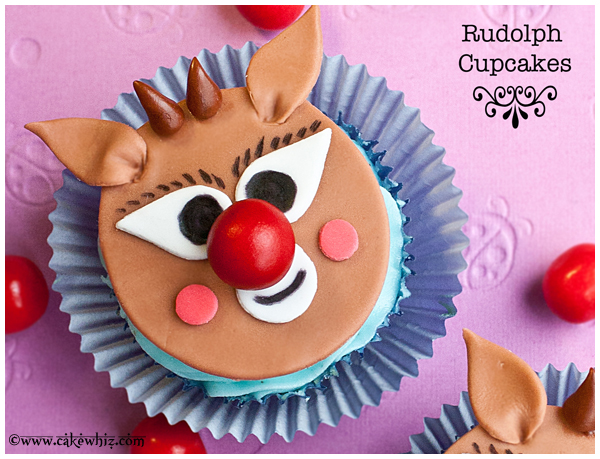 And I did a VIDEO TUTORIAL for making these over at Cakejournal. 
I am very happy with how the tutorial turned out.
You really need to check it out HERE.

MY OTHER RECIPES
Let me know if you guys have any suggestions for imroving my video tutorials 🙂
Here are some more DETAILS for these cupcakes…
They are chocolate flavored. You can find my recipe for the MOIST-EST, BEST-EST chocolate cupcakes ever.
I frosted them with light blue colored buttercream icing. This icing is truly the best!
And the Rudolph was made from homemade marshmallow fondant, which tastes just like marshmallows!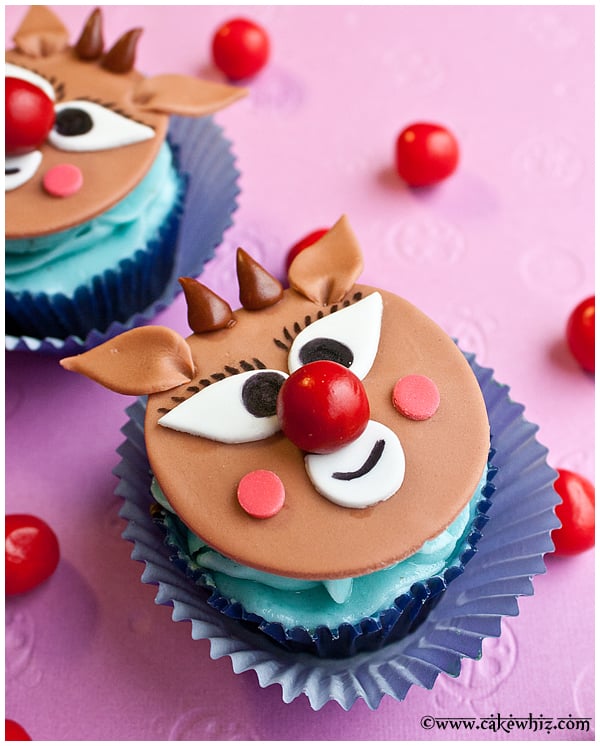 Well, that's all for today.
I hope you found my tutorial helpful. 
Until next time, tata my lovelies 🙂