How to Frost a Cake Smoothly
Learn how to frost a cake smoothly using this step by step tutorial. Easiest technique ever and you will always have a crumb free cake with sharp edges.
Today's tip on "how to frost a cake smoothly" comes from Darlene who blogs at Make Fabulous Cakes, where she shares cake decorating tutorials and delicious recipes.
I believe that every baker and cake decorator out there has PICKED UP tips and tricks through years of practice.
Obviously, that's made their lives much EASIER and SIMPLER.
One thing that most cake decorators struggle with (especially in the beginning!) is achieving a smooth buttercream finish on cakes with NO crumbs.
Darlene is here to help… She will show us how to frost a cake smoothly.
Just look at this beautiful cake and the smooth icing on it.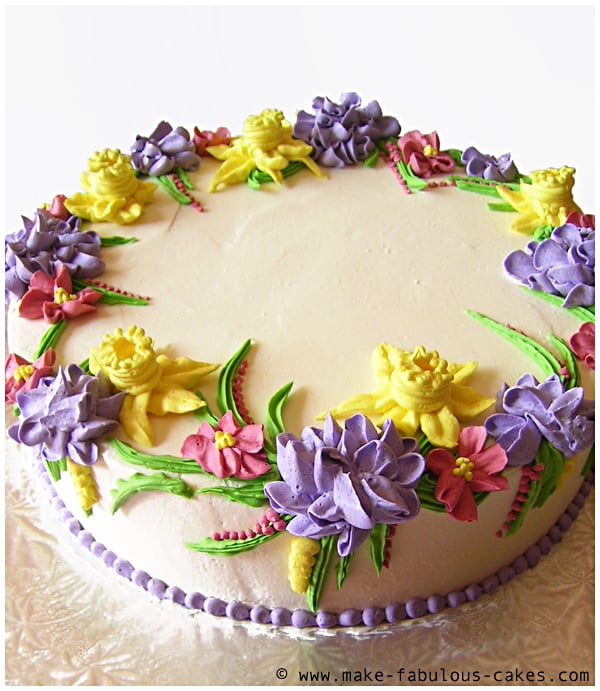 She explains…
"My tip to get smooth icing involves the use of a hardware tool! I use Italian Meringue Buttercream to frost my cakes. Since the IMBC does not crust, I find that this method works best with this type of buttercream. After torting and filling my cakes I frost the top and then the sides using an offset spatula."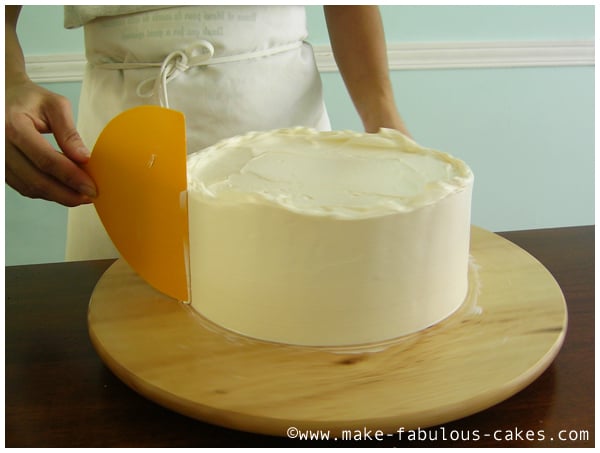 "Then I use a taping knife (found in the paint/drywall aisle of the hardware stores)and use it against the sides of the cake. It may take a few turns of the to get it smooth. Then I use the offset spatula to smooth the tops of the cake. Sometimes I dip my offset spatula in hot water to get the tops really smooth. And that's it!"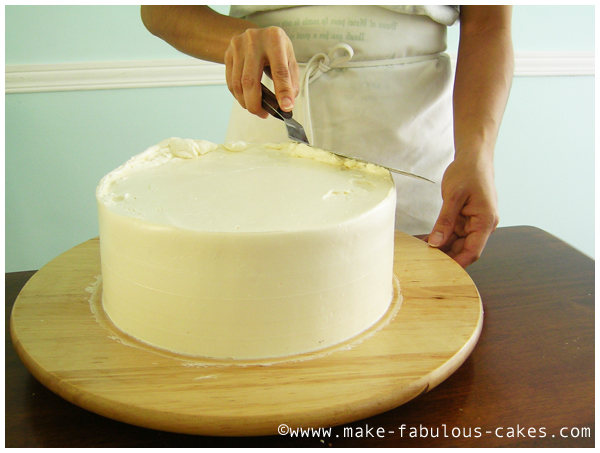 So, did you learn how frost a cake smoothly now?
Her technique is EXCELLENT… Wouldn't you agree?
You can also check out more baking tips in the archives, which should prove to be very useful.
Until next time, tata my lovelies.