Christmas Candy Cones
These Christmas candy cones make a perfect last minute Christmas gift for kids.You can fill them with whatever you like such as candies or toys!
If you guys are fond of homemade gifts, you would love these Christmas candy cones.
Just glancing at my calendar a few minutes ago FREAKED me out a bit coz there are ONLY 18 days left till Christmas!
And I still have SOOOOO many things left to do from shopping to cleaning to baking to gift wrapping and God knows what else!
This year, I am also making some HOMEMADE gifts. 
 I know that many people think homemade gifts are cheap BUT I find them very sweet, personal and thoughtful!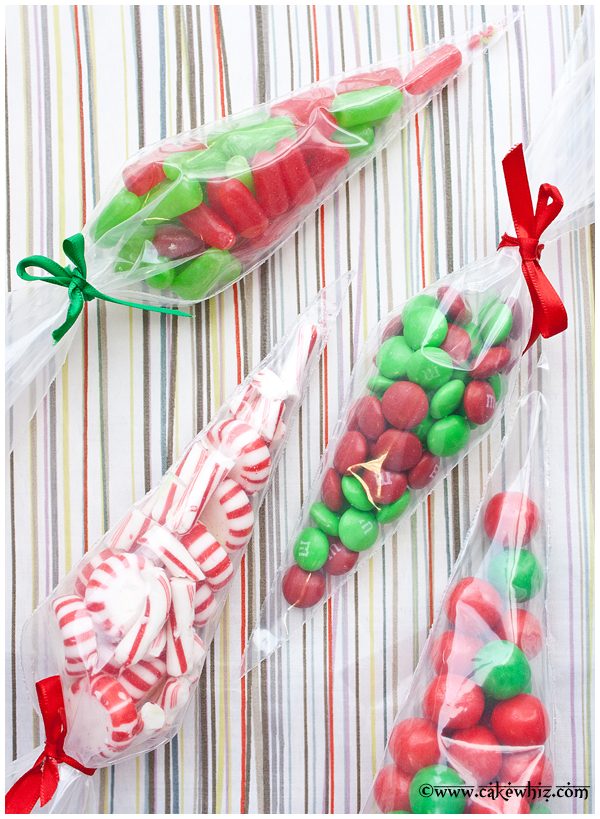 I even have an amazing Pinterest board, dedicated to homemade gifts which has been a life saver!
So, if you are thinking of making some homemade gifts for your loved ones, check out that board…there are some FANTASTIC ideas there!
Plus, I am somewhat of a Pinterest addict and I am always adding more pins to that board…lol 😛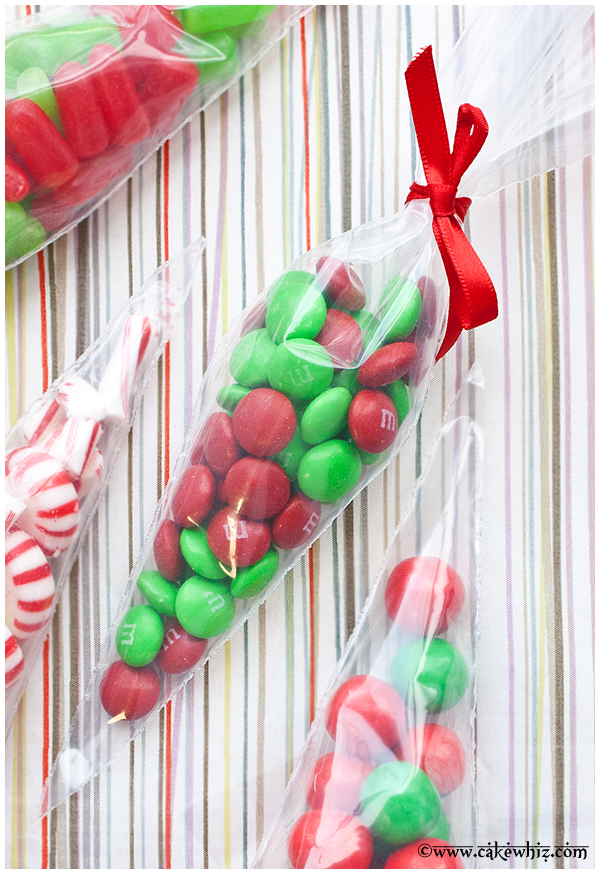 Anyways, back to my homemade gifts…
I am giving some of the little kiddos in my family festive baskets filled with these CHRISTMAS CANDY CONES! 😀
I still have to buy baskets but I finished making these candy cones yesterday…Yayyy!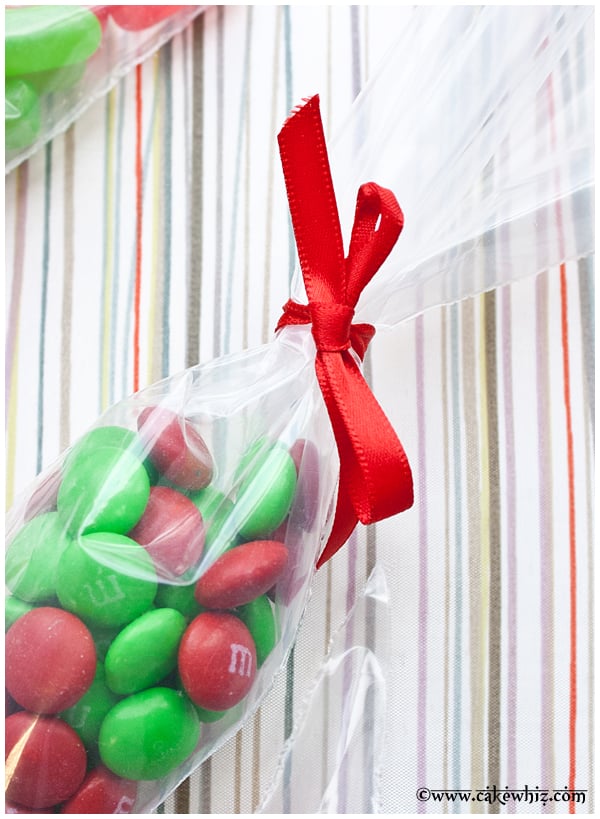 I CAN'T wait to see the looks on their faces when I give them these candy cones.
I know they are gonna go CRAZY for them!
After all, what kid doesn't like candies?! Right?! 😉 lol
Making these cones was incredibly easy.
To make them, you will need the following SUPPLIES:
Mike and Ike candies
M&M candies
Candy canes
Peppermint candies
Gumballs
Plastic pastry bags
Red ribbon
Green ribbon
These are the INSTRUCTIONS:
Step 1:
Open all the boxes of candies and separate all the red and green colored candies.
Step 2:
Fill your pastry bags with these candies.
Step 3:
Tie your pastry bag with some ribbon.
And you are done!
Easiest gift ever but still so festive and colorful! 
Well, that's all for today. 
You may also like these Rudolph cupcakes.
Until next time, tata my lovelies!