Normally, I make these chocolate chip brownies and honestly, I cannot resist them!
Everything about them is perfect! The taste, the texture and even the way they look is superb!
But, have you ever tried to make carrot brownies???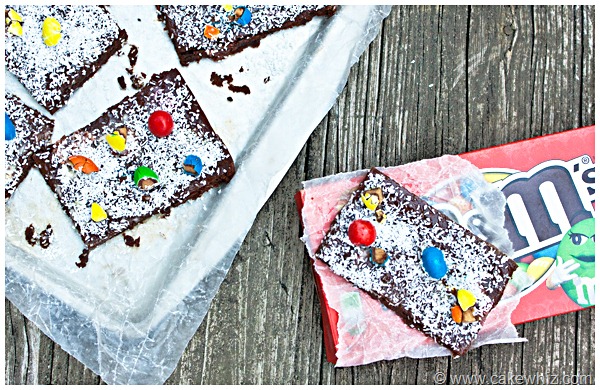 I made those yesterday and I know it sounds insane but they were DELISH!
You see…I had some leftover shredded carrots from a meal I made a few days ago. Since I am not a fan of wasting food, I decided to play around with some ingredients which resulted in these yummy carrot brownies.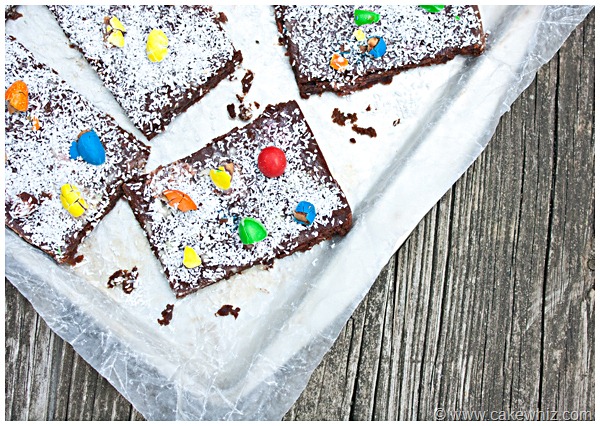 They were rich and chocolatey and the addition of peanut butter m&m candies along with coconut took the flavor to the top! Those carrots added a bit of chewiness which was fascinating!
No wonder these brownies were gone within a day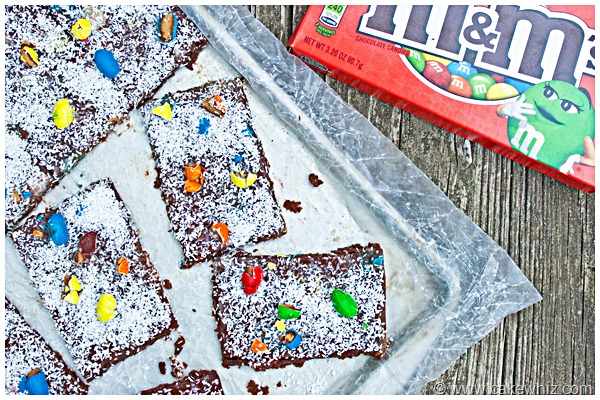 While I was photographing these brownies, my little one was sitting in his bouncer…

And his face would light up every time I showed him the box of m&m! Maybe he likes red! hehe
That's when I realized my little baby is growing up so fast…
He grabbed the box…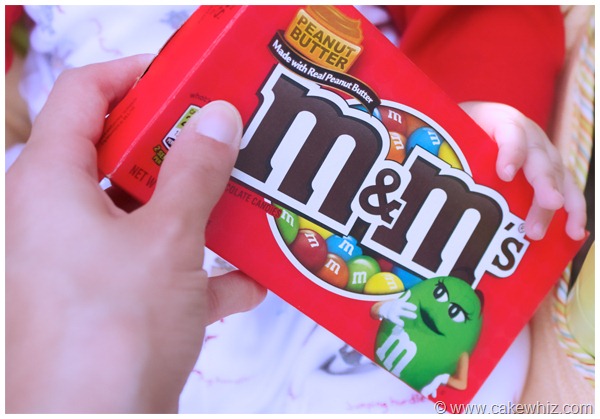 And held it for 1 WHOLE MINUTE all by himself!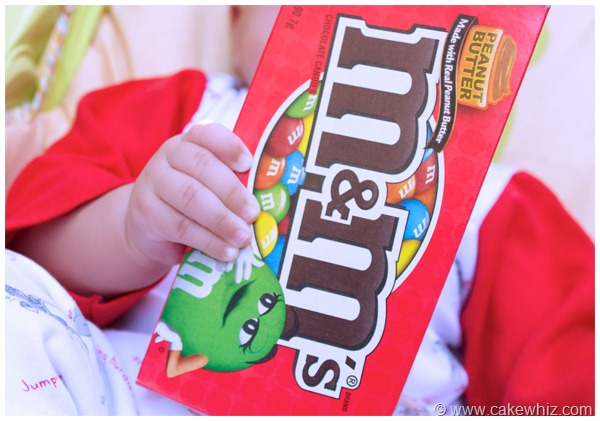 That was long enough for mommy to take photographs! lol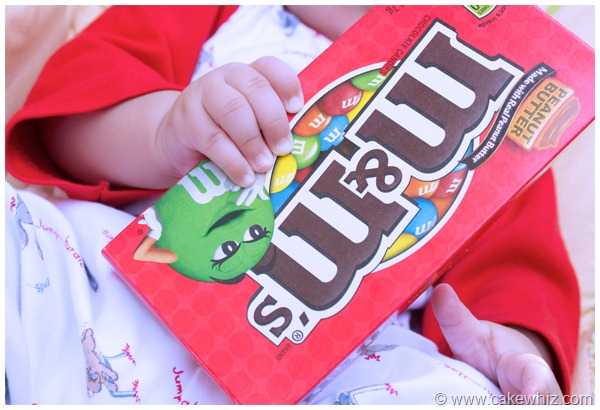 And then, he got bored…
And dropped it…
Refusing to hold it again…
hahaha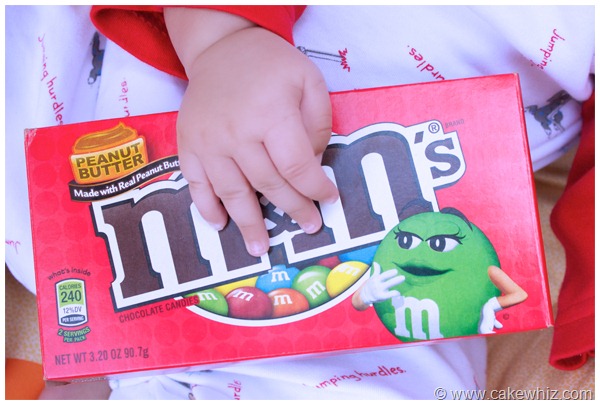 I can't wait to see what he tries to do next…heheh

Anyways, back to those brownies…
To make them, you will need the following ingredients:
1 cup flour
1 cup finely shredded carrots (if the carrots are chunky, you will be able to taste them in the brownies and that's just odd!)
1/3 cup cocoa powder
1/2 cup brown sugar
1/4 cup granulated sugar
1/2 tsp baking powder
1/4 cup sour cream
1/4 cup light olive oil
1/2 cup fat free milk
1 tbsp vanilla extract
1/2 cup peanut butter m&m candies
And here are the steps:
Step 1:
In a deep bowl, mix all the ingredients except for the m&m candies.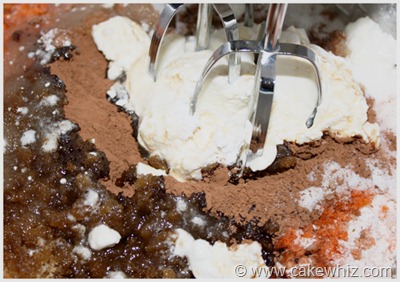 Step 2:
When batter is thoroughly mixed, stir in m&m and and mix with a spoon.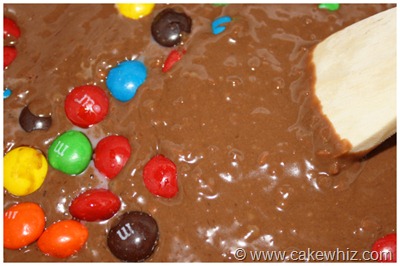 Step 3:
Pour into a cookie pan (lately, I have been lining my pans with aluminum foil when making brownies. I find it's easier to peel off the brownies by doing this rather than using parchment paper)
Bake at 350 degrees for 15-20 minutes (15 minutes would result in more gooey brownies and 20 minutes will yield dense and firm brownies)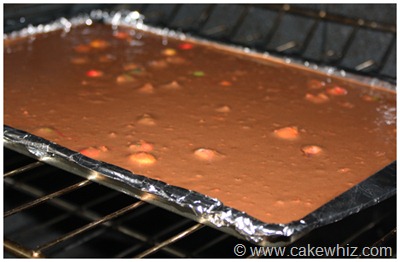 Once the brownies cool down, spread chocolate marshmallow frosting on the top (regular chocolate frosting tastes very good too).
Then, sprinkle some shredded coconut and chopped-up m&m candies.
And you are done! Enjoy!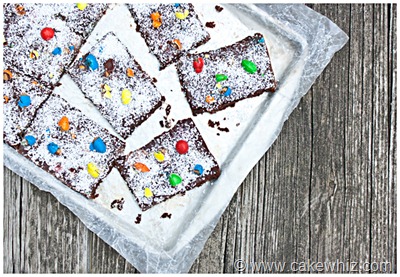 Have you guys ever tried to re-use leftover veggies in a cake or a cookie or a brownie??? If so, feel free to share recipes

Until next time, have fun baking

---
Craving for more? 
Then, Subscribe to my blog posts and be sure to follow me on Facebook, Pinterest and Twitter for updates…