Bundt Cake Decorating Ideas
Use these easy bundt cake decorating ideas to make beautiful bundt cakes, perfect for all holidays and parties. Some ideas are easy for kids to make too!
I have been working on this bundt cake decorating ideas post for a few weeks now.
I am AMAZED by people's creativity and how they are able to take simple bundt cakes to a whole new level by decorating them with all sorts of things like sprinkles, fruits, flowers, marshmallows, fondant and so much more.
So, I have put together all of my FAVORITE ideas in today's post. Some of these bundt cake decorating ideas are easy enough for novice decorators and others require a little more cake decorating experience.
By the way, I also have another collection of mini bundt cake recipes that you should check out, if you have a fondness for delicious bundt cakes.
But anyways, back to today's collection… I am sure you will be INSPIRED by at least a few of these beautiful bundt cake decorating ideas. Enjoy!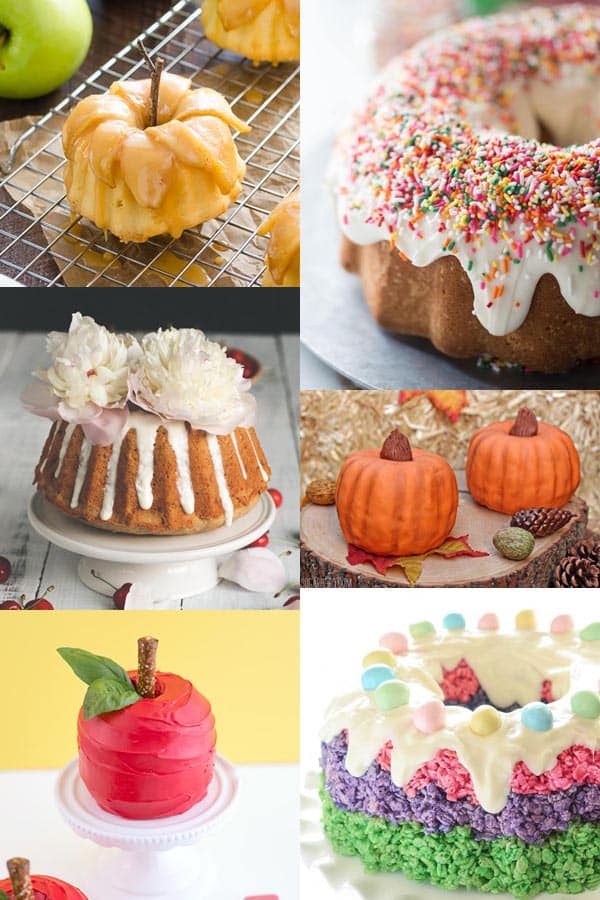 1. Stick fresh flowers in the center of your bundt to make a very romantic cake!
Banana cake with cherries from The Story of a Cake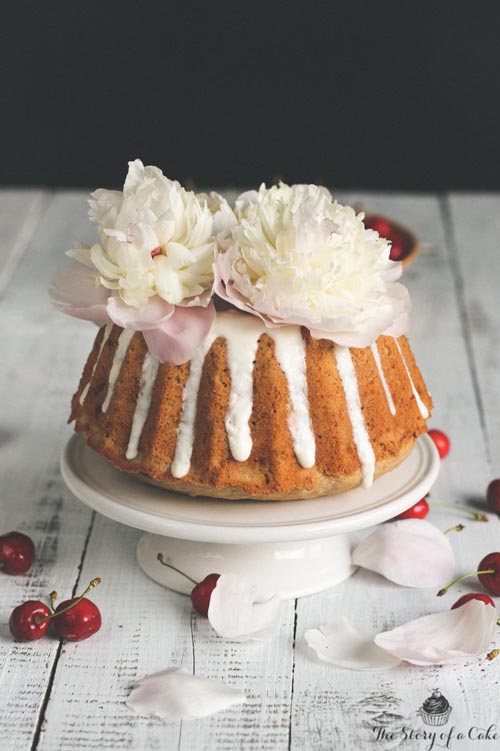 2.  You can flip one bundt cake onto another and decorate it to look like an apple! Perfect for a back to school party!
Apple mini bundt cakes from A Subtle Revelry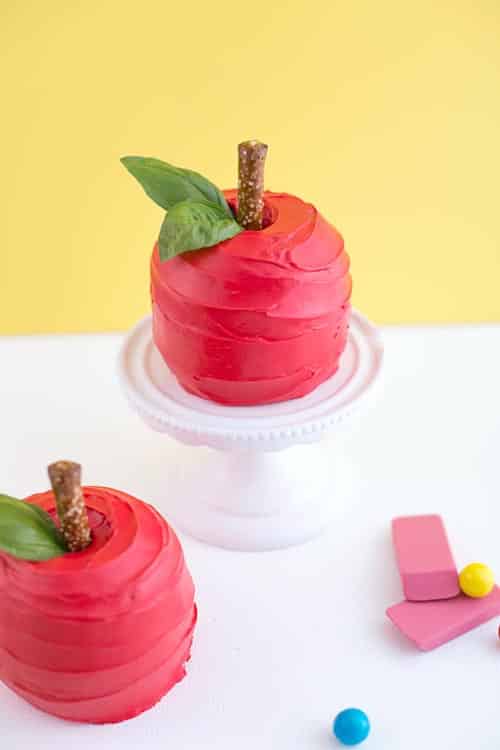 3. Use some green frosting, few red m&m candies and a bow to transform a basic bundt cake into a Christmas wreath cake… So clever!
M&M's wreath cake from Cookies and Cups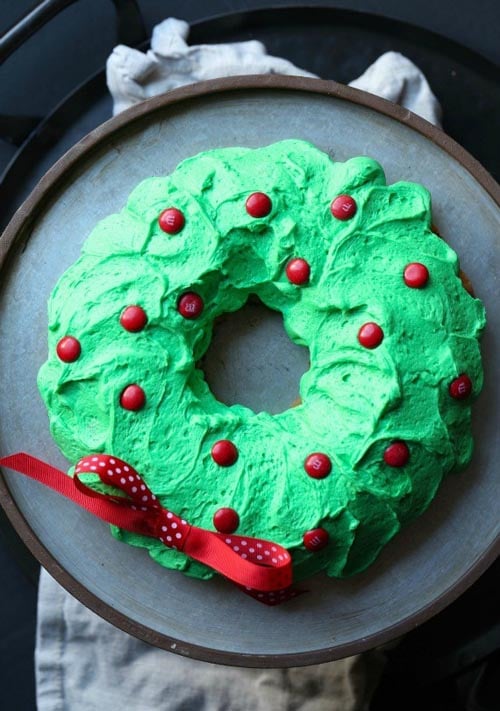 4. Use marshmallows to transform a basic bundt into an adorable cross-eyed turkey!
Turkey chocolate cake from The Decorated Cookie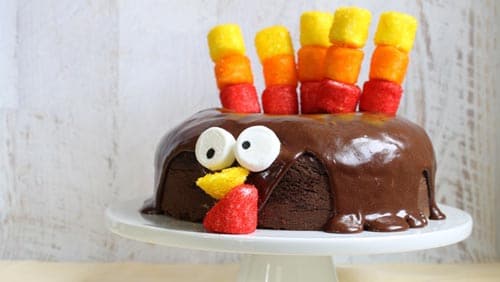 5. Flip one bundt onto another and use frosting to decorate a cute pumpkin cake filled with candies, just like a pinata.
Pumpkin pinata cake from Hungry Happenings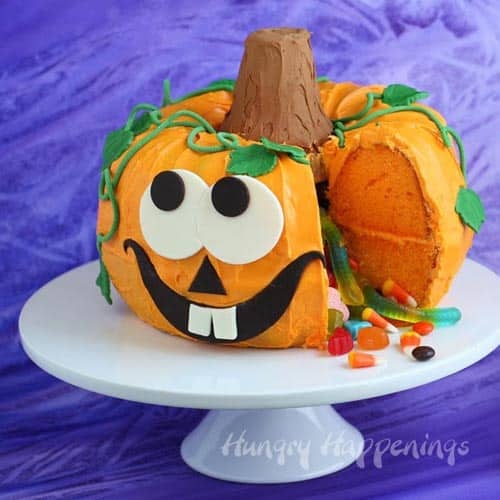 6. Or use thin slices of beet and mint leaves to make this flower arrangement in the center of your bundt cake…
Spelt zucchini beet cake from With the Grains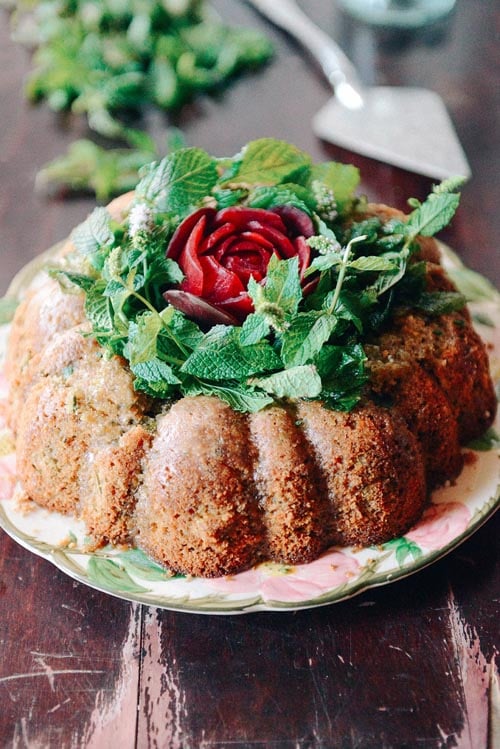 7. Stick little twigs in the center of your mini bundt cakes to make them look like real apples!
Caramel apple pound cakelettes from Flavor the Moments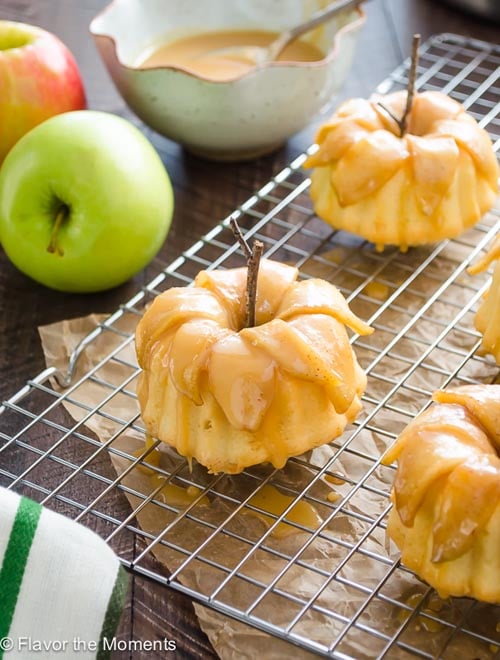 8. Use half a bundt cake and decorate with colorful candies and cotton candy to make a rainbow cake… Adorable!
Rainbow cake from La Receta de la Felicidad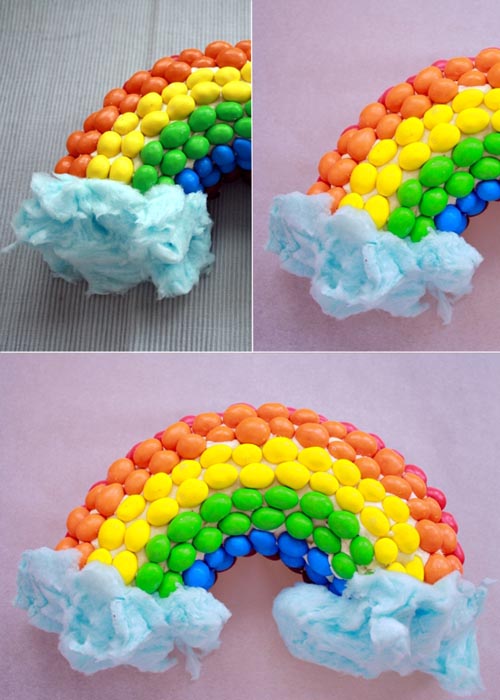 9. Don't throw out the the leafy portion of a pineapple! Place it in the center of your bundt cake and voila 😉 Hands down, this is one of my FAVORITE bundt cake decorating ideas!
Aloha bundt cake from Liv for Cake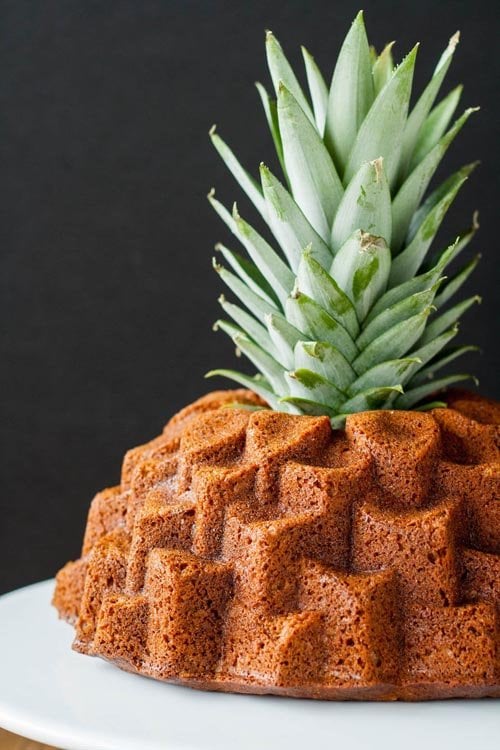 10. You can even use flower petals to decorate a cake. I am in love with this one with rose petals!
Rosewater chiffon cake with fresh strawberry glaze from Peas and Peonies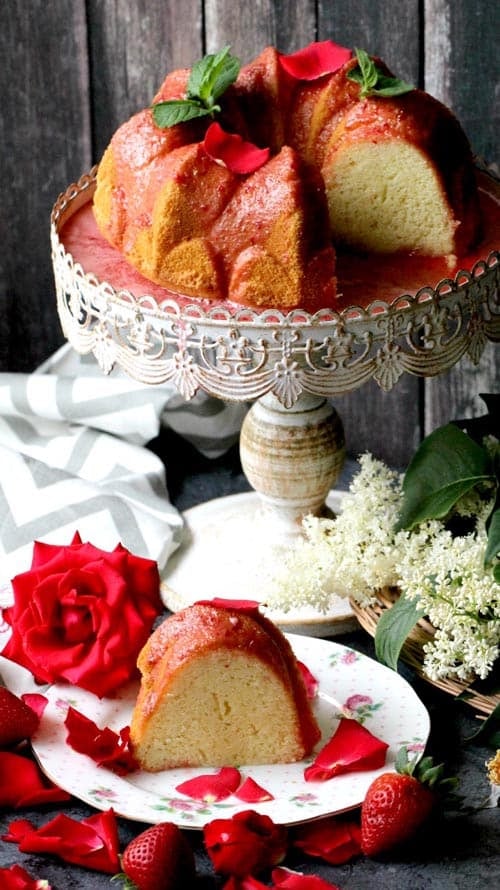 11. Add a few chocolate leaves and coffee beans to create a rustic style of bundt cake.
Baby chocolate bundt cakes from Sprinkle Bakes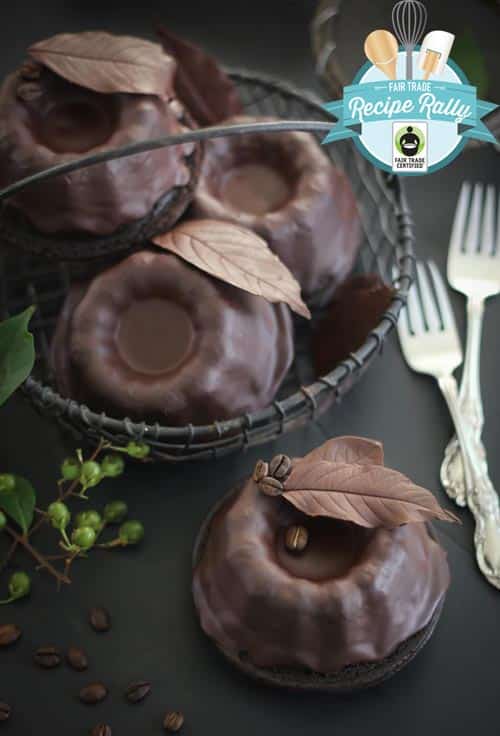 12. Decorate your bundt to look like a web and make a candy spider and place it in the center. Awesome for Halloween parties!
Chocolate spider nest bundt cakes from Yummy Crumble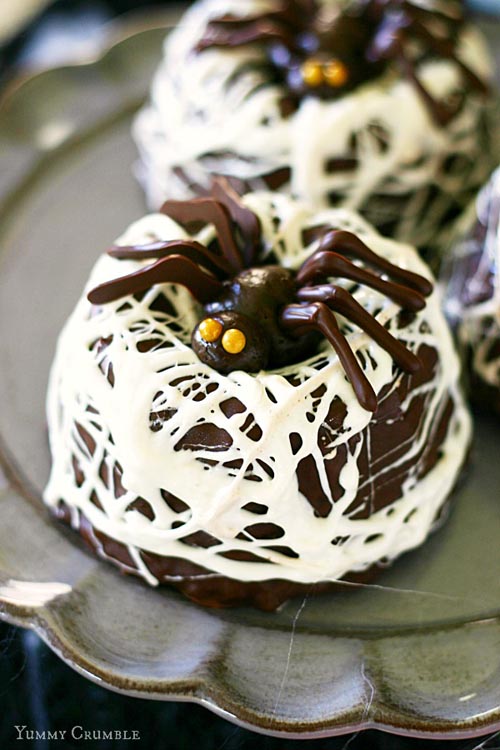 13. Or if you feel like making a more realistic version, check out these awesome pumpkin bundt cakes…They look soooooo real!
Pumpkin Bundt Cakes from Sugar Hero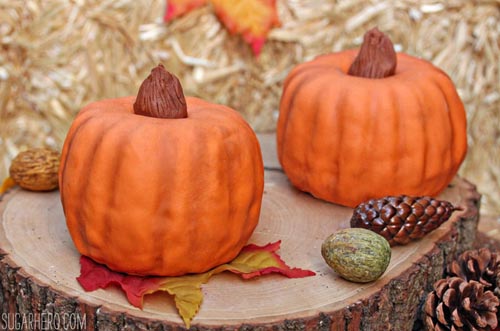 14. Who says you can only decorate the outside of bundt cakes? 😉
You can make fun surprise designs inside of your bundt cakes too, just like this one with a hidden flower.
Vanilla bundt cake with vanilla frosting from I am Baker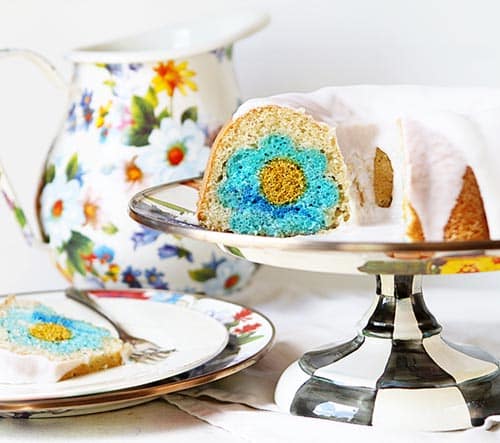 15. And if you are into surprises, check out this colorful polka dot version!
Surprise inside dotty cake from In Katrina's Kitchen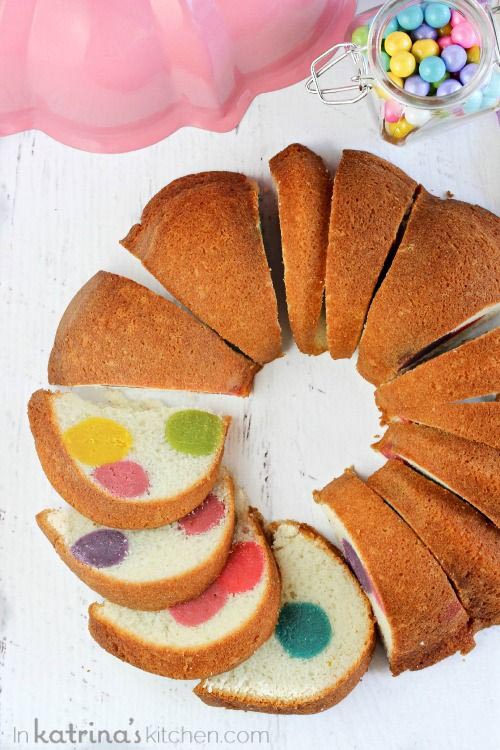 16. If you made some extra cut out cookies, why not use them to decorate your bundt cake? So many possibilities with this one…
Black hole birthday cake from The Brook Cook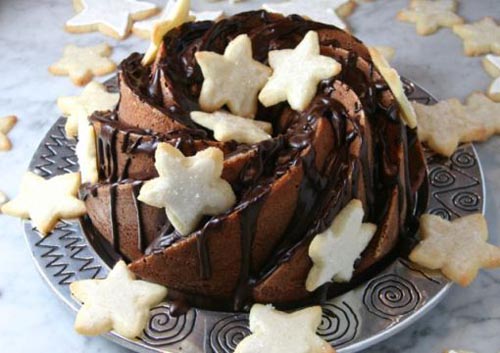 17. Use seasonal candies and a few little toy chicks to make your bundt cakes even cuter!
Creme egg and malteser chocolate tiffin bundt cake from Lavender and Lovage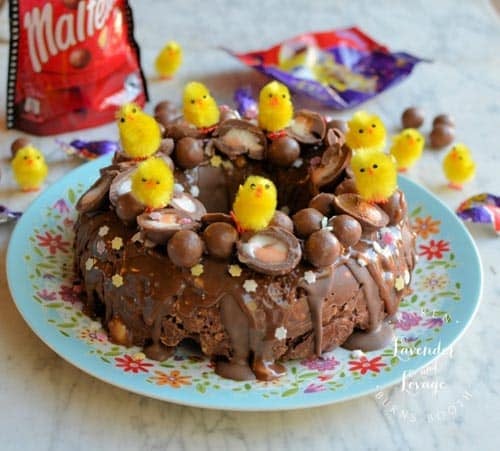 18. Decorate with chocolate curls. You can buy them or make them at home!
Red velvet bundt cake royale from Sprinkle Bakes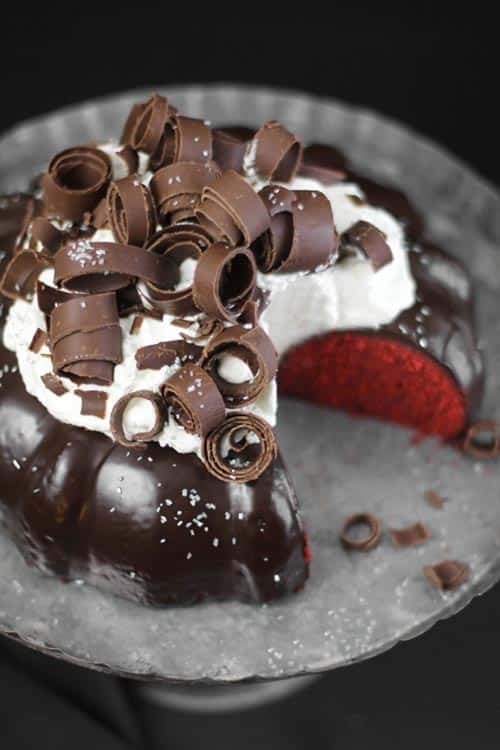 19. There are sooooo many varieties of cereal out there. Use them to beautify your cakes, just like this one with Lucky Charms cereal…
Lucky charms swirled bundt cake by Chelsea's Messy Apron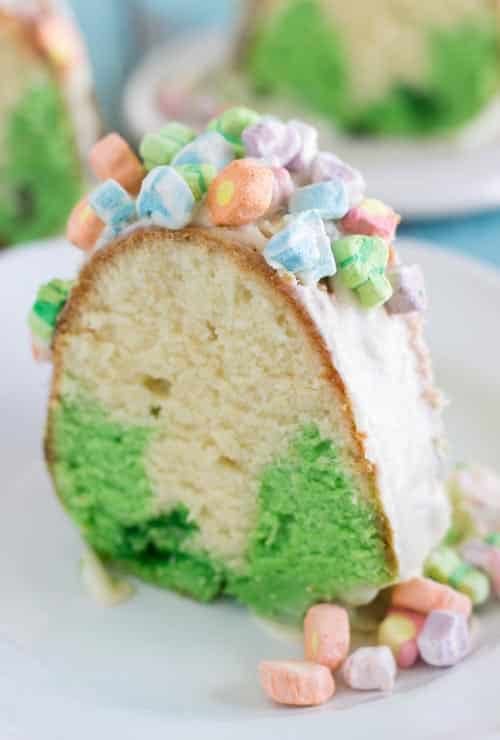 20. Add some crochet bunting to your cake… this is just darling! I wish I could crochet this well! lol 😉
Crochet heart cake bunting from Skip to my Lou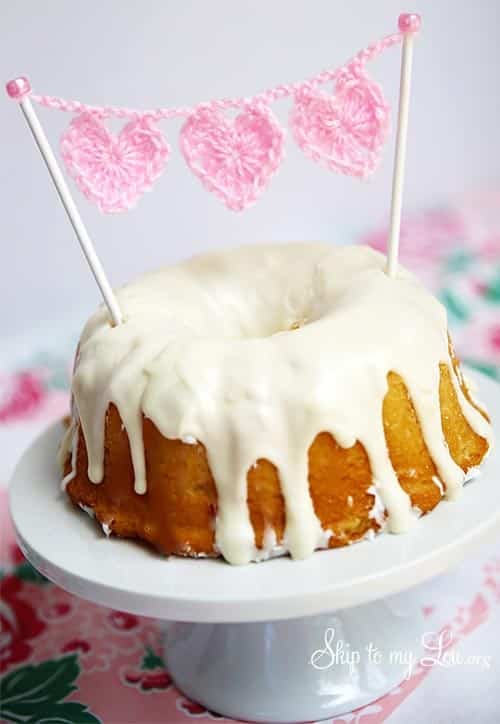 21. You can always chop up your favorite nuts and toss them on your cake to really make it a show stopper, just like this one embellished with pistachios…
Pistachio rose water cake from Glazed and Confused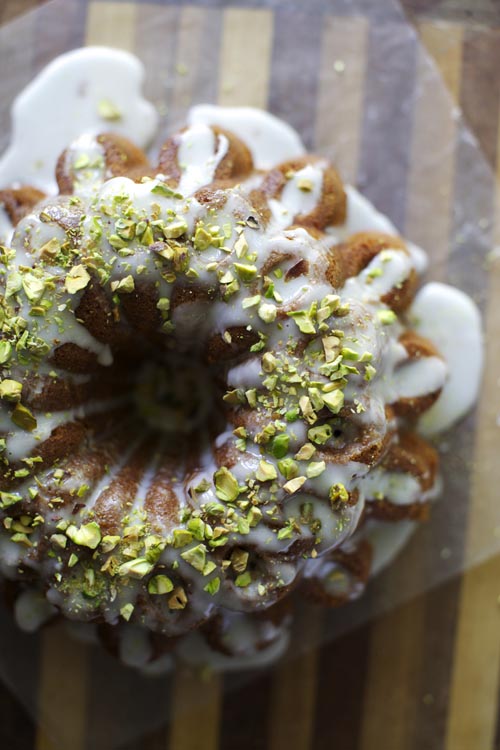 22. Make a leprechaun trap bundt cake with some coin candies and a pretzel ladder. This would be perfect for St.Patrick's day and fun to make with kids!
Leprechaun trap cake from Not Martha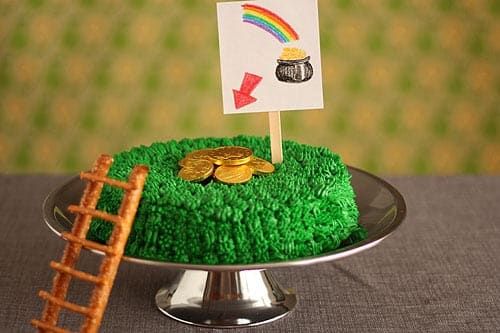 23. Decorate with marshmallow fluff and torch the entire cake to give it a toasted look… So darn cool!
Inside out S'mores bundt cake from Liv for Cake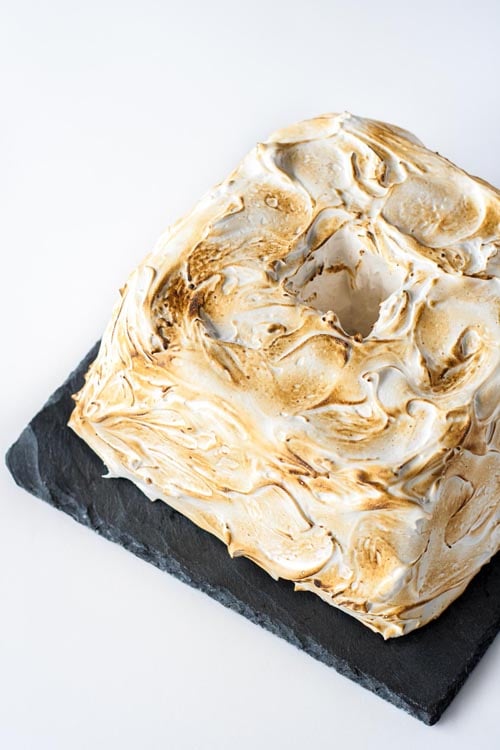 24. Nothing can be easier than using a glaze and colorful sprinkles to dress up a bundt cake…
Frosted sugar cookie bundt cake from Lemons for Lulu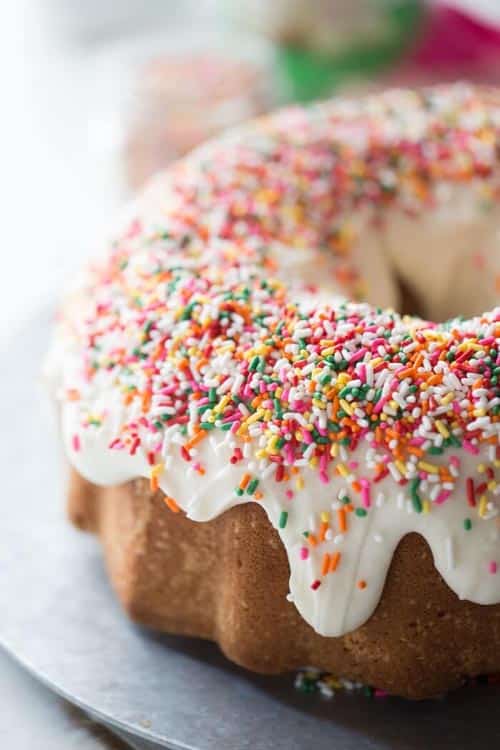 25. Chop up your favorite candy bar and use it to decorate your cake, just like this Grasshopper bundt cake…
Grasshopper bundt cake from Foodfanatic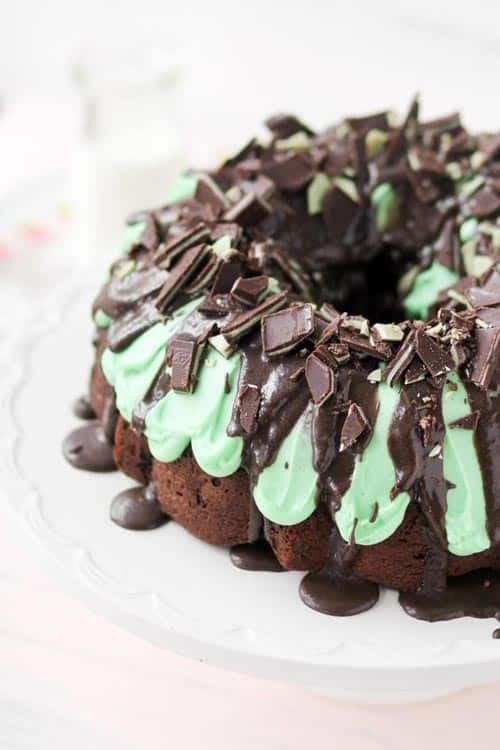 26. Feel like doing something totally different? Make a colorful rice krispie bundt cake. It's so pretty!
Easter rice krispie cake from The Novice Chef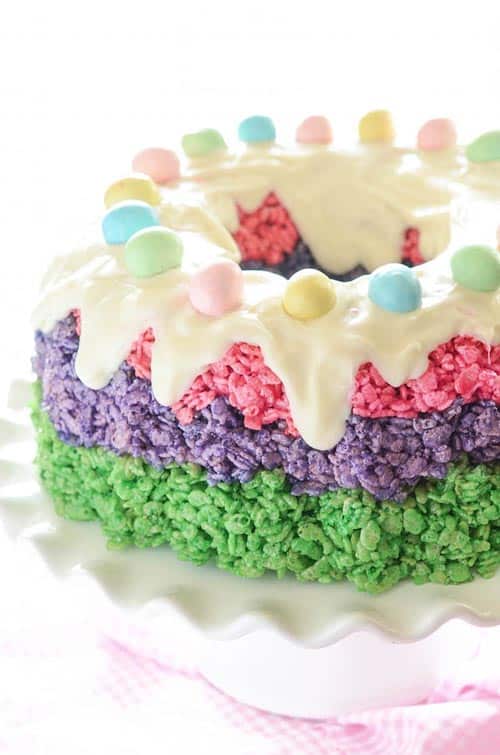 27. Fill the center of your bundt cake with sugared cranberries, which will make it perfect to serve at Christmas parties!
Cranberry- citrus and coconut cake from Bakers Royale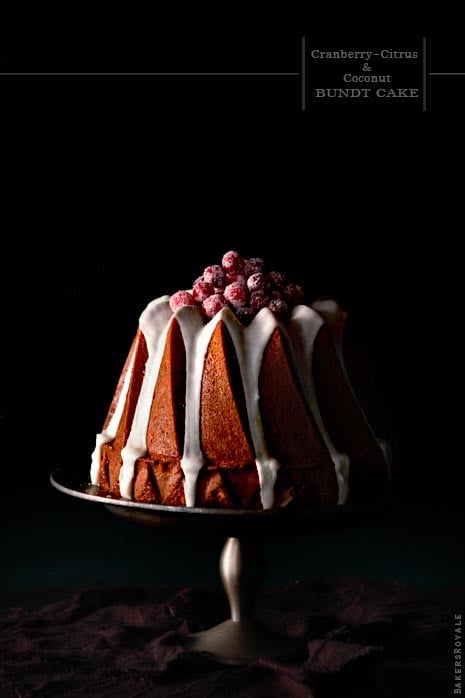 28. How about a sprinkling of powdered sugar and using a fancy cake pan? Easiest way ever to jazz up your bundt cakes! This snowflake shaped cake is so pretty that you can just serve it as is but a little bit of sugar never hurt anyone 😉
Eggnog bundt cake from Art and the Kitchen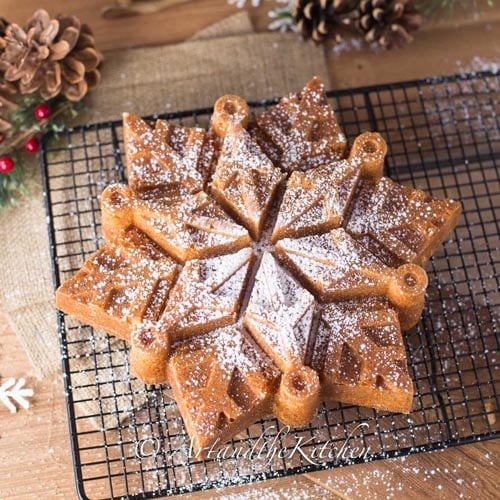 29. Never underestimate the decorating power of fruits… they can give any bundt cake a pop of color, just like this pineapple bundt cake. Fill the center with strawberries and look at how lovely it looks!
Pineapple bundt cake with sweet strawberries from Your Cup of Cake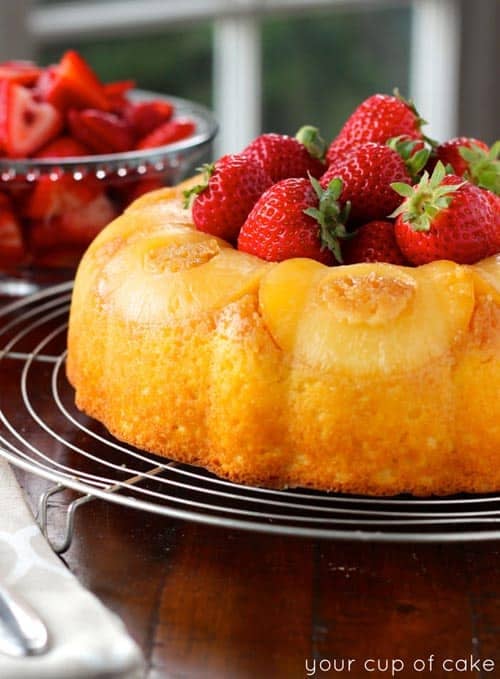 30. Really short on time? No worries! Just decorate with your favorite glaze and candles. Blowing out candles make everyone happy plus there are so many cool types of candles in the market these days 🙂
Birthday cake from My Kitchen Dirt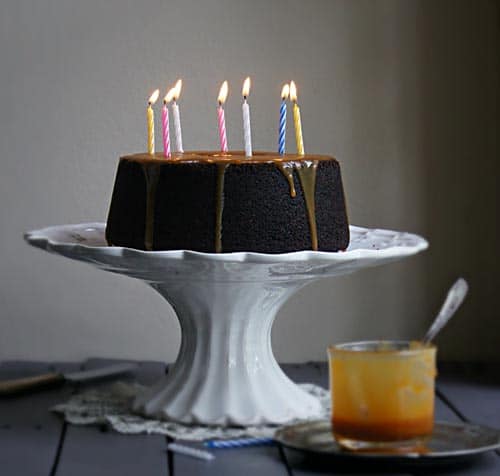 I will add more bundt cake decorating ideas as time goes on.
So, be sure to check back!