Juicy cherry brownies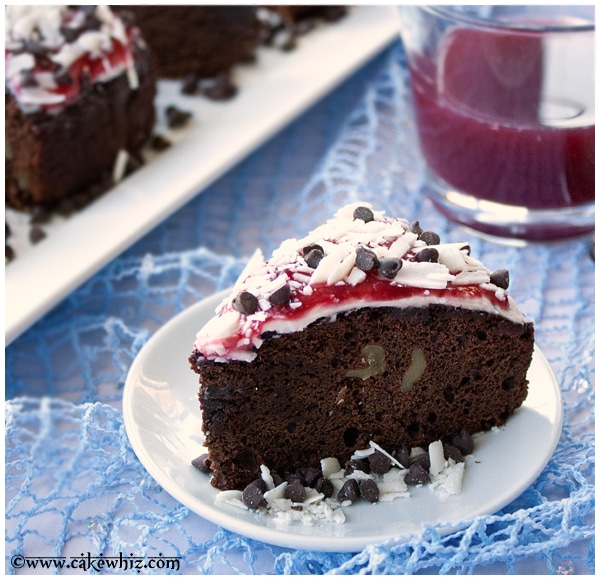 Disclosure: Red Jacket Orchard Juices sent me some of their juice bottles to sample. I was not paid or compensated for this review and giveaway. All opinions and photographs are 100% my own.
There are moments in life when you taste something and say: "HOLEY MOLEY! Where have you been my ENTIRE life?!" lol
That was my reaction when I tried Red Jacket Orchard juices for the first time. They sent me some juices to try out out and honestly, they were FANTASTIC!
You can tell these juices are fresh coz as as soon as you open the bottle, the AROMA that hits your nose is DELIGHTFUL!
These juices have NO preservatives! NO additives! NO flavoring! NO colors! NO added sugar! Pretty IMPRESSIVE… right?! 😀
They are made by simply pressing fresh fruits…the way GOD intended…hehe! 😛
Natural juices like these are packed with antioxidants, vitamins and minerals, which is why I think they are EXCELLENT to use in baking.
No one would even realize they are getting a BOOST of "all the good stuff" while eating a brownie or enjoying a popsicle 😉
Also, since these juices are naturally sweet, you can REDUCE the amount of sugar in your recipe, which is a great PERK! 😀
My favorite juice was CHERRY flavored…
I liked it so much that I used it to make BROWNIES and topped it off with a cherry glaze, buttercream icing and shredded white chocolate and dark chocolate chips.
Drooling yet? I SURE AM! 😉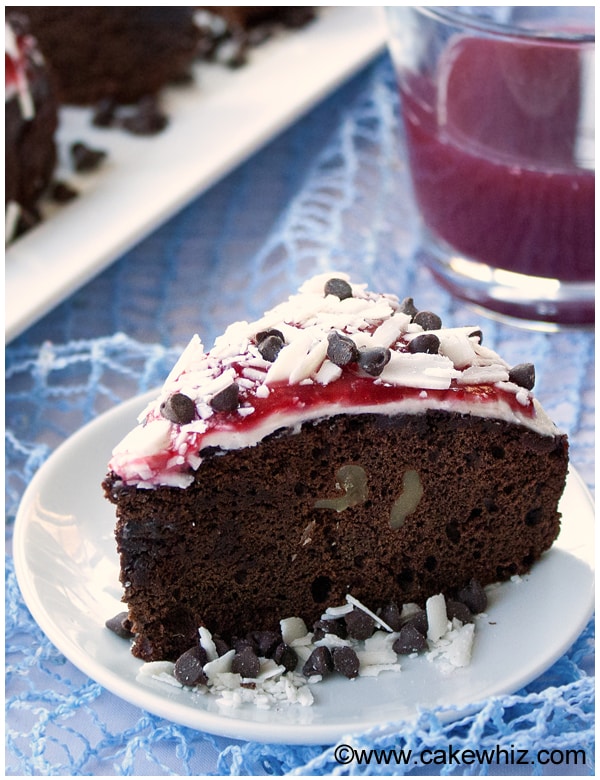 These cherry brownies were INCREDIBLE!
The tartness from the cherry glaze complimented the sweetness of the icing and the chocolate flavor of the brownies very well.
The texture of the brownies was very SOFT and CAKE-LIKE.
My husband devoured these faster than anything I have seen him eat…lol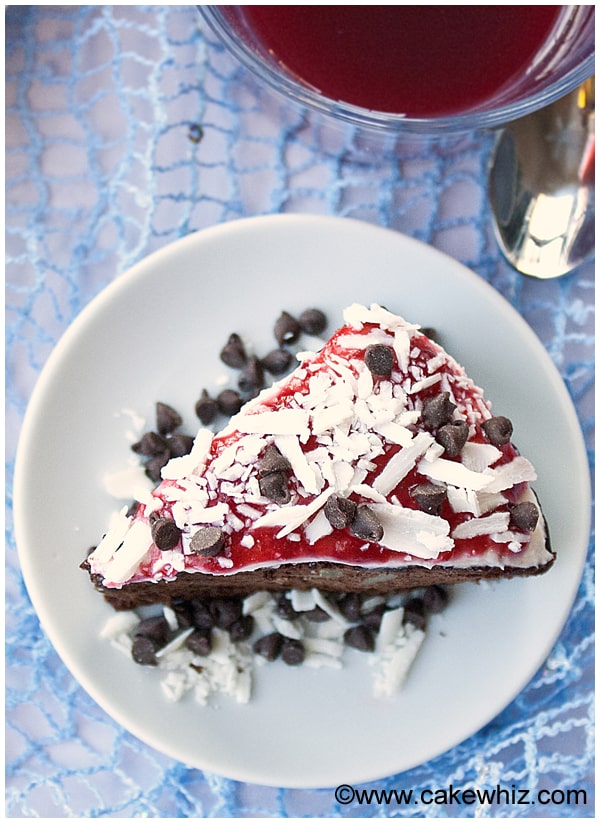 To make these juicy cherry brownies, you need the following ingredients:
Brownie batter:
1 1/3 cup all-purpose flour
1/2 cup Red Jacket Orchard's tart cherry stomp juice
Cherry glaze:

1/2 cup Red Jacket Orchard's tart cherry stomp juice

1 tsp cornstarch 
Toppings:
White chocolate shreds

Mini chocolate chips 
Buttercream icing

And here are the steps:

Step 1:
In a deep bowl, add all the ingredients listed under "brownie batter."
Step 2:
Mix everything until it's well-blended. The batter will be very thick.  
Step 3:
Pour this batter into a greased/floured pan (Dimensions: 8×3). 
Step 4:
Bake at 350 degrees for 20 minutes if you like it fudgy like me (they would look undercooked) OR bake for 25-28 minutes if you want it more cake-like and fully baked. 
Step 5:
Allow the brownies to cool. 
Step 6:
While the brownies are cooling, prepare the buttercream icing.
Step 7:
Now, prepare the cherry glaze. Place a saucepan on medium heat and add cherry juice and cornstarch.
Step 8:
Keep mixing this mixture with a wooden spoon so as to avoid the formation of any lumps. 
Step 9:
After about 20 minutes of mixing, the mixture will become thick. Turn off the heat and allow this glaze to cool down and come to room temperature.
Step 10:
After your brownies have cooled down, take it out of the pan and place on a cake dish. 
Step 11:
Frost the top with buttercream icing. 
Step 12:
Pour spoonfuls of the cherry glaze on top of the icing and spread with a spoon or a spatula until the top is fully covered. DON'T mix the icing and cherry glaze!
You should be able to see a separate layer of icing and cherry glaze. 
Step 13:
Sprinkle shredded white chocolate and mini chocolate chips all over the top…
And ENJOY!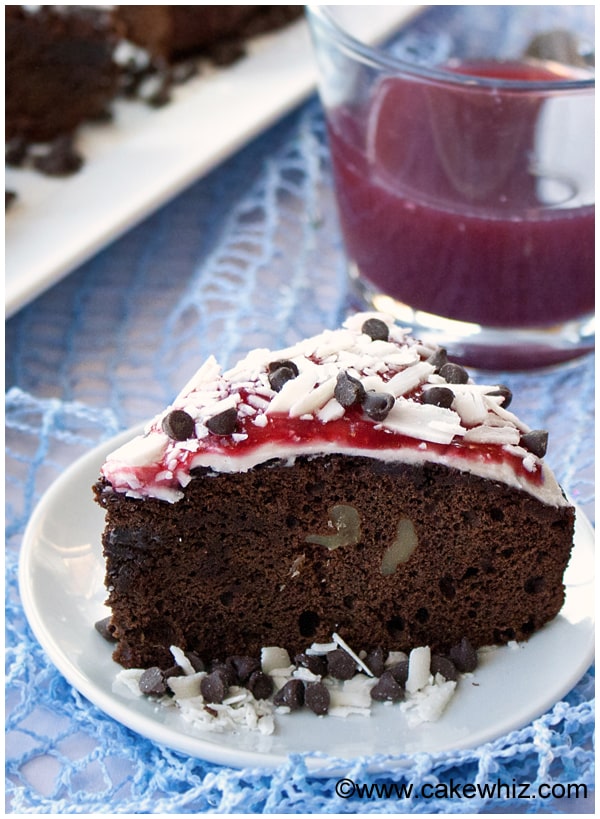 Anyways, that's all for today.
If you liked this recipe, you may also like some of these other fruity recipes: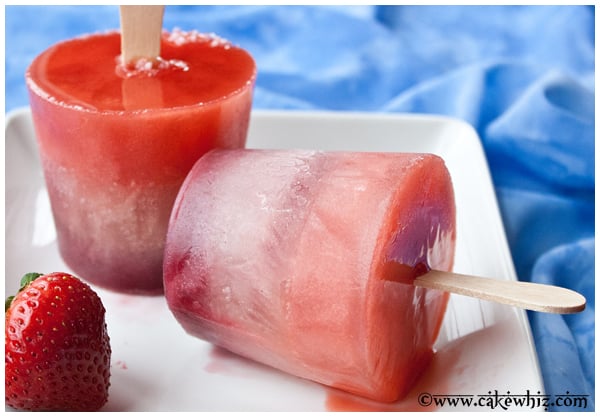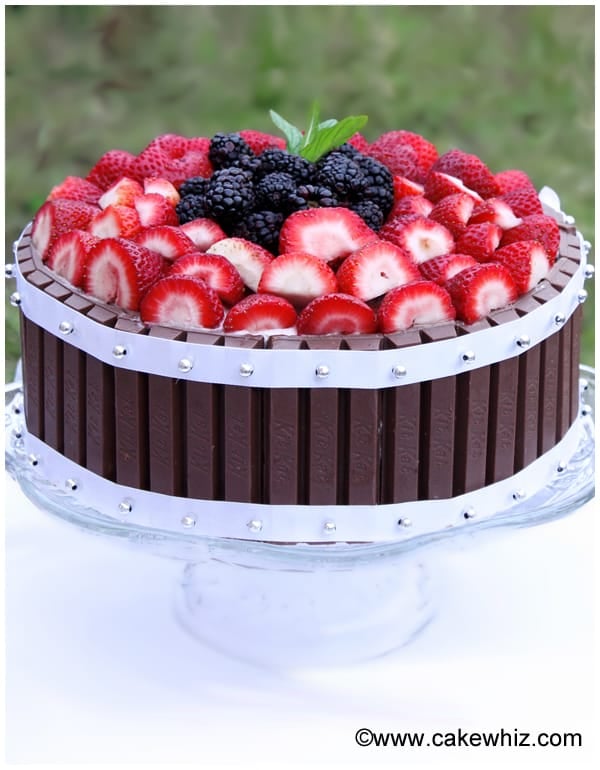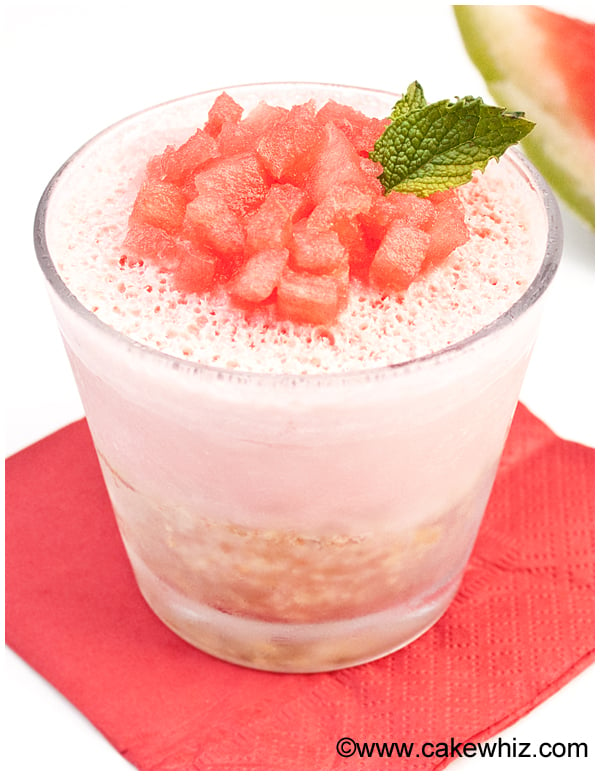 Until next time, tata my lovelies