You know how kids go GIDDY with EXCITEMENT in the candy aisle at grocery stores?
Well, that's how I behave too even though I am NOT a kid any more…lol 😛
At my last visit to Target, I found white chocolate peppermint m&m candies and I was sooo excited!
I DIDN'T even know this type of "greatness" existed!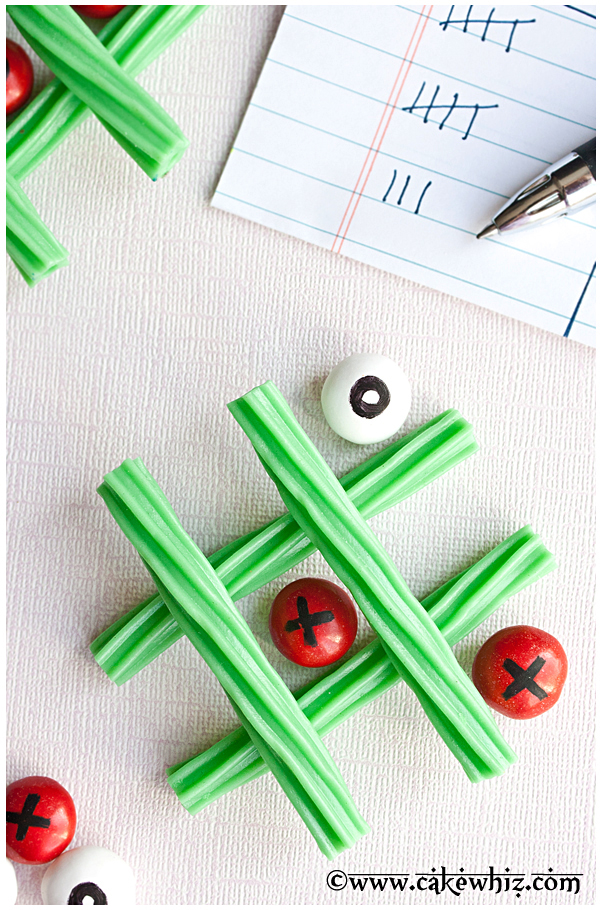 I think they are SEASONAL and only hit the shelves during Christmas time
But the candies are red and white and do you know what that means???
They are PERFECT for Valentine's day too! 😀

MY OTHER RECIPES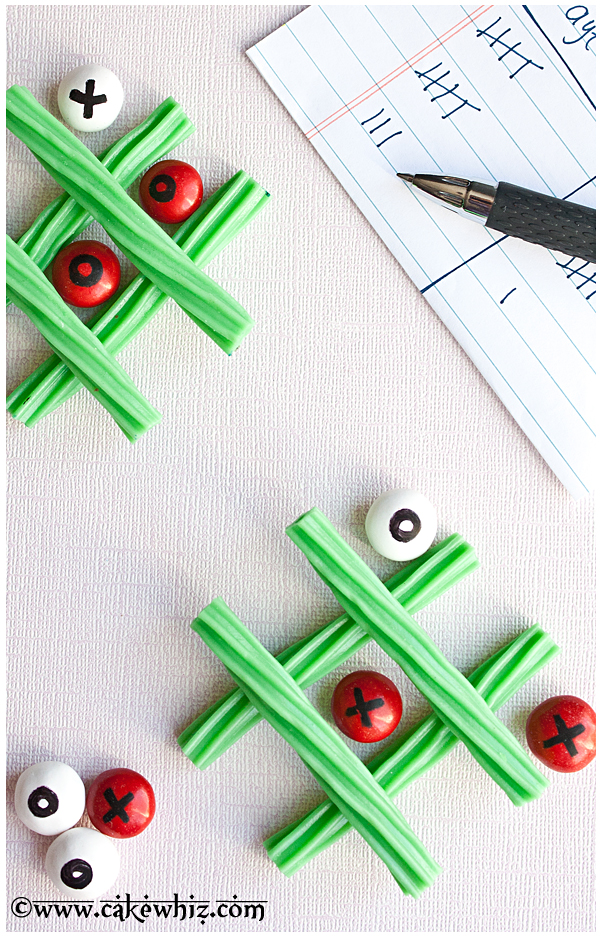 I made this EDIBLE tic-tac-toe game with those candies and some Twizzlers, thinking that my almost 2 year old son would play with me…
I don't think he understood the game coz he kept EATING all the pieces…hahaha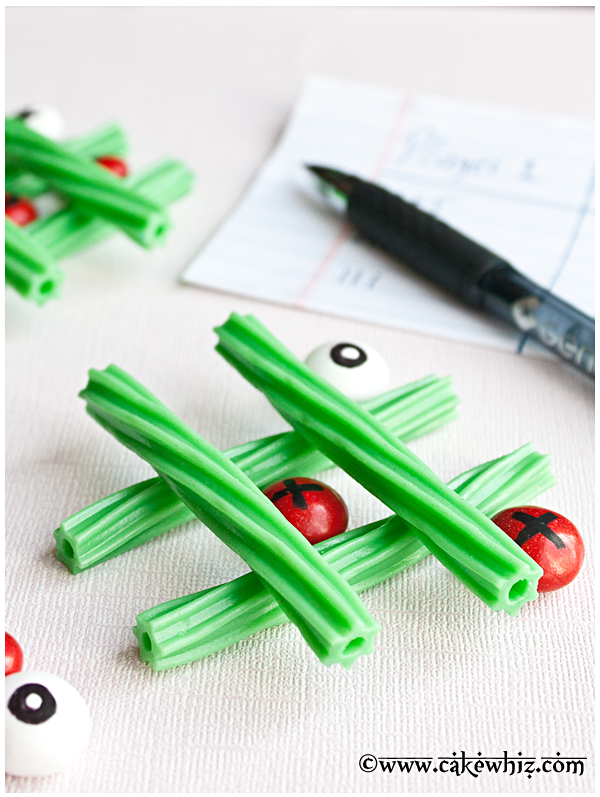 I played a few games with my dear hubby but he knows some crazy TRICKS and kept winning! 
That was VERY annoying!
But, I still love him 😛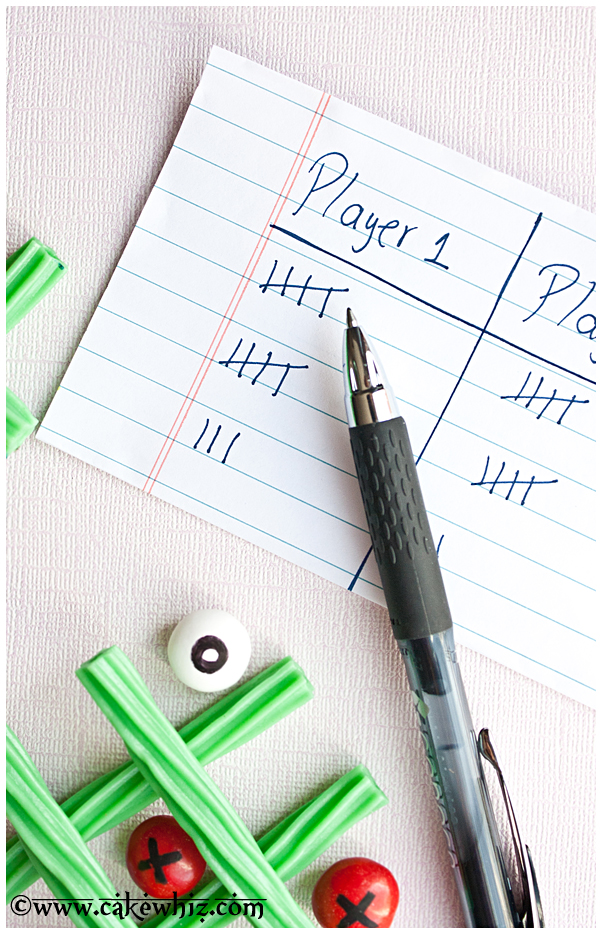 Making this edible tic-tac-toe game is very EASY with only 2 steps!
And it's something FUN to do with your kiddos on Valentine's Day.
Or you you can pack the pieces in a nice box/bag with a cute printable and kids can give it to their sweet "Valentines" 😉 
To make this game of  Valentine's day tic tac toe, you will need the following supplies:
Green twizzlers (you can use different colors)
Red and White m&m candies (you can use different colors) 
Scissors
Black edible marker
And here are the steps:
Step1:
Write "X" and "O" on your m&m candies, using a black edible marker.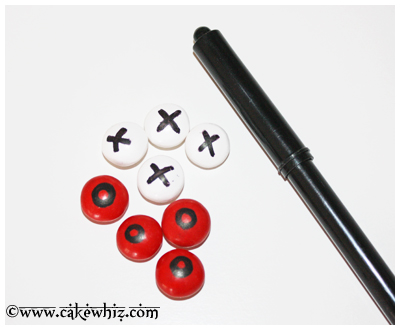 Step 2:
Use scissors to cut Twizzlers according to the lengths you want.
Bigger Twizzlers would make a bigger board and smaller Twizzlers would make a smaller board.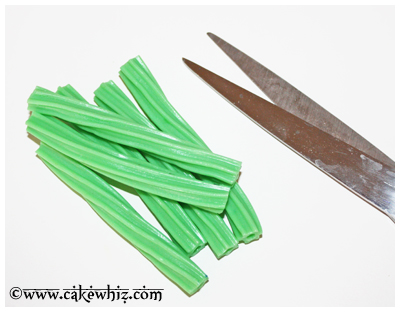 Now, just assemble your tic-tac-toe game and start playing! 😀
Well, that's about it for today!
Hope you enjoyed this tutorial.
Until next time, tata my lovelies 🙂