When I go grocery shopping, I tend to get DISTRACTED in the cereal aisle…lol.
I am usually there to pick up some type of healthy bran cereal BUT half the time, I walk out with some kiddie cereal…hahah.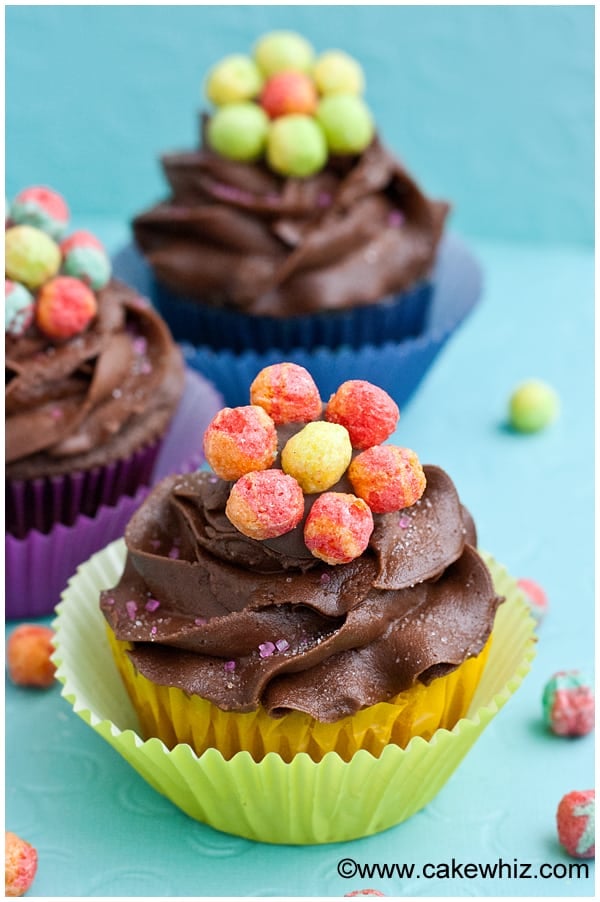 It's just that kiddie cereal is so CUTE and COLORFUL and tastes soooooo much better than my bran stuff!
I mean, who can RESIST buying them?! Right?! 😛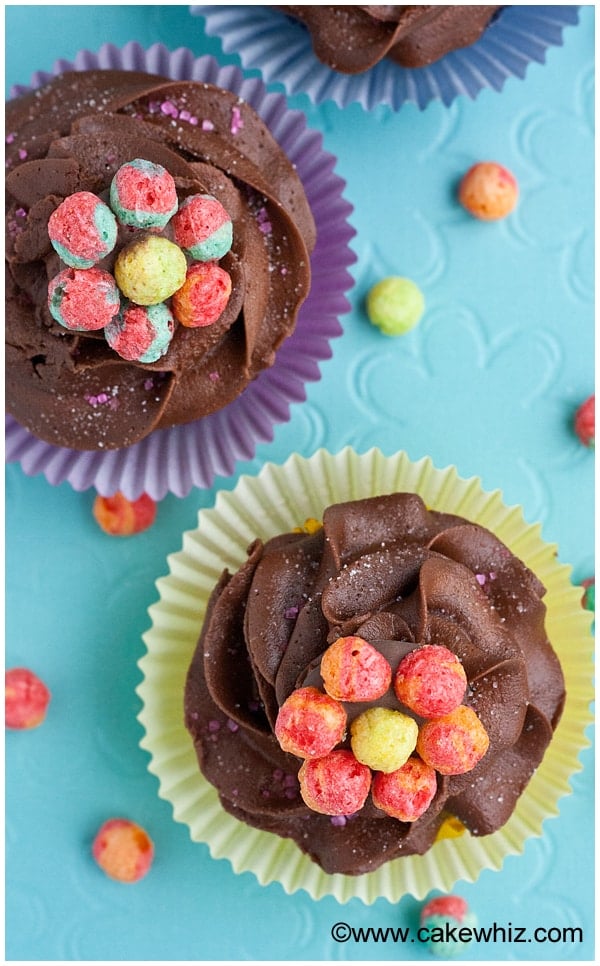 GET 40 OF MY BEST COOKIE RECIPES TODAY!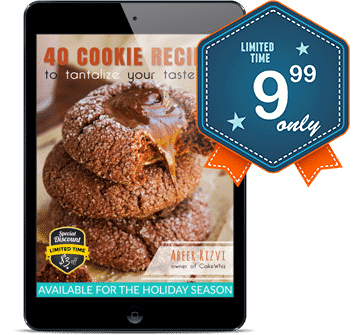 BUY NOW FOR $9.99
Last week, I picked up "TRIX"… one of my FAVORITE childhood cereals!

MY OTHER RECIPES
I thought my little one would love them but surprisingly, he DIDN'T care for them at all! :S
However, he ENJOYED playing with them and made these little Trix cereal flower cupcakes with me.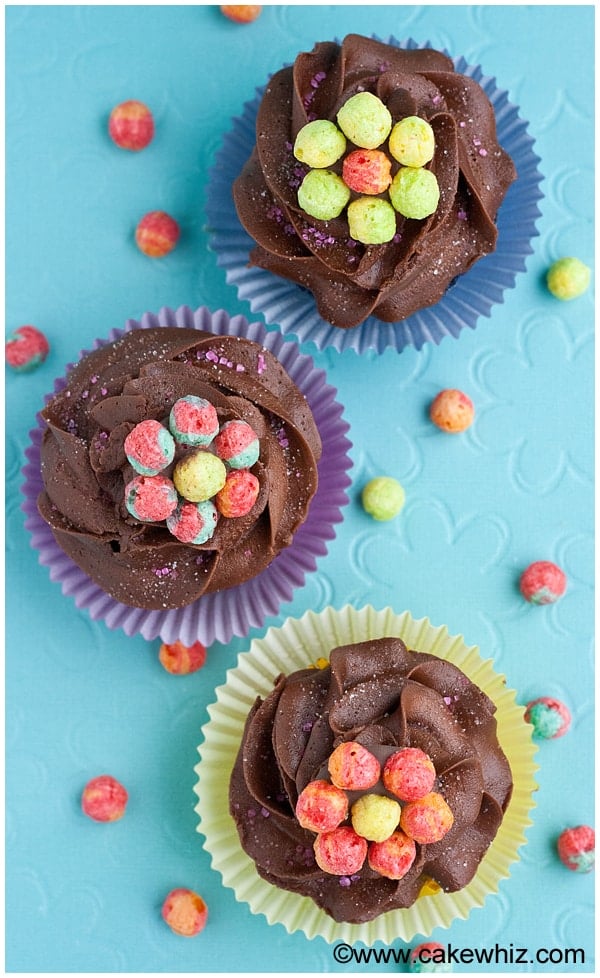 Aren't they ADORABLE?! 😀
You can even try decorating a cake with them.
These would be GREAT for the Spring time or even little girls birthday parties!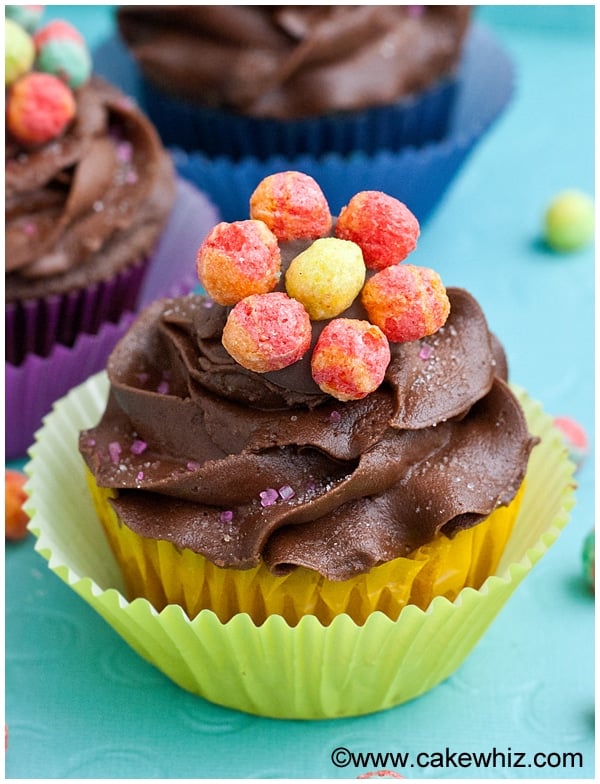 To make these Trix cereal flower cupcakes, you will need the following ingredients/supplies:
Chocolate cupcakes
Chocolate buttercream icing
Melted chocolate
Trix cereal
Spoon
Wax paper
And here are the steps:
Step 1:
Open up a bag of Trix cereal.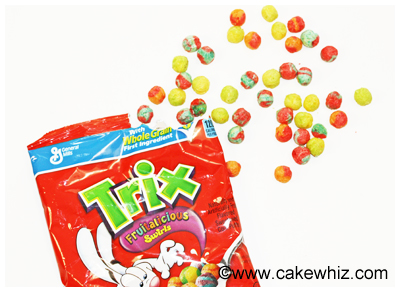 Step 2:
Pour a small spoonful of melted chocolate on a sheet of wax paper.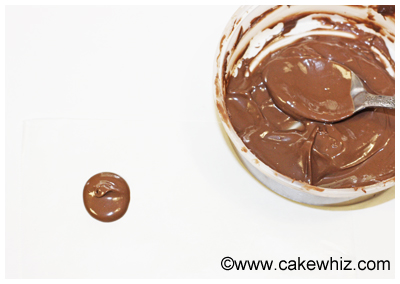 Step 2:
Place one cereal ball in the center.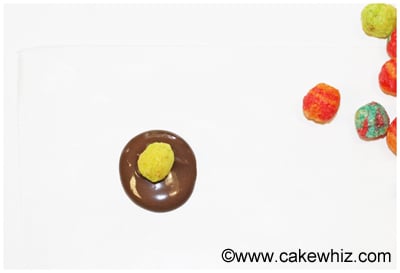 Step 3:
Place six cereal balls around the center.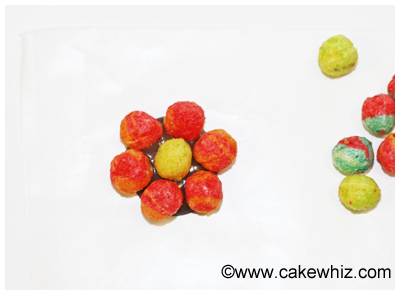 Step 4:
Follow steps 1-3 again and make these flowers in different colors.
Let the chocolate harden up and then remove them from the wax paper.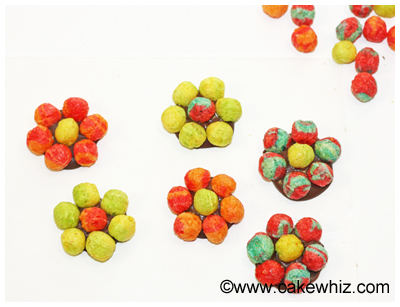 Place them on your frosted cupcakes and you are done!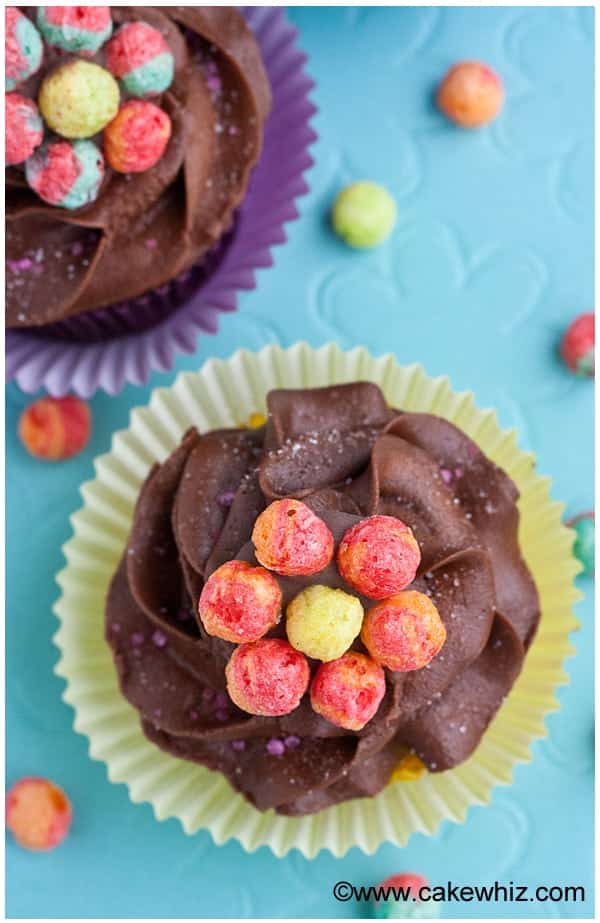 Well, that's all for today.
If you liked these cupcakes, you may also like some of these other flower treats…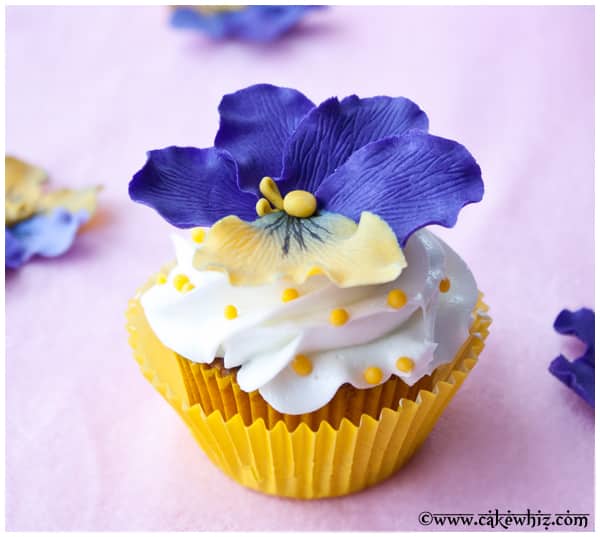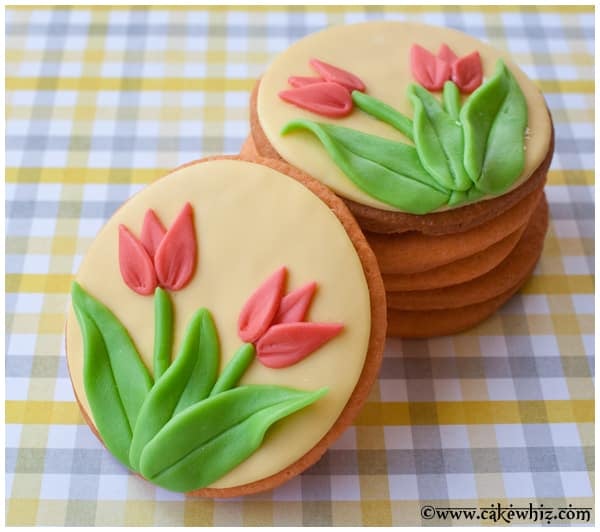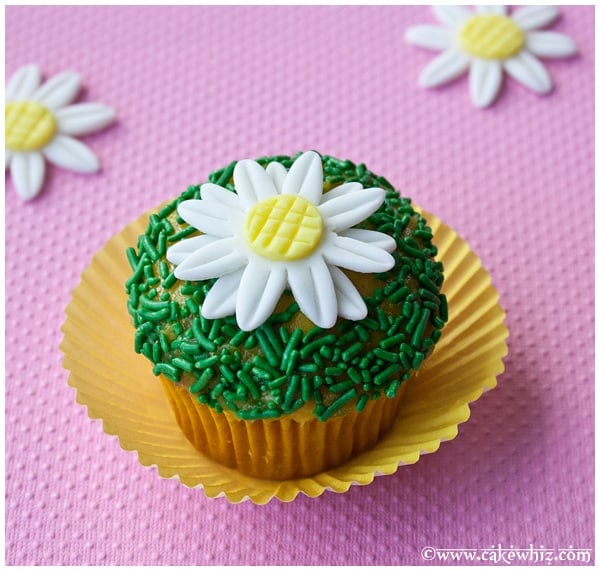 Until next time, tata my lovelies 🙂