One Eyed Spider Donuts
Transform basic donuts into creepy one eyed spider donuts, using some candies. Fun and easy edible craft to do with kids and great for Halloween parties!
I made these quick and easy spider donuts with my son a few days ago.
Now that my son is an active toddler, I try to keep him BUSY.
One way that seems to be working WELL for me is getting him INVOLVED in whatever I am doing.
He PLAYS with my stash of candies, frostings and tools while I work on something for my little blog.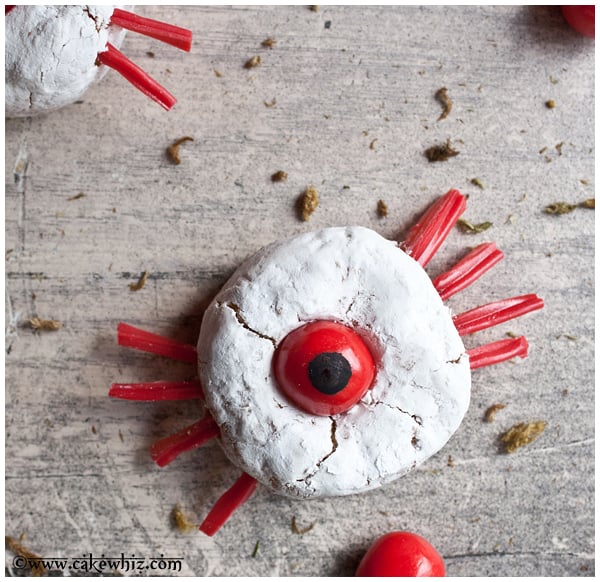 I just make sure to move any sharp objects away from his reach.
I POINT out colors and shapes to him. 
I even POINT out different items on the table.
He tries to repeat whatever I am doing and saying, which is ADORABLE!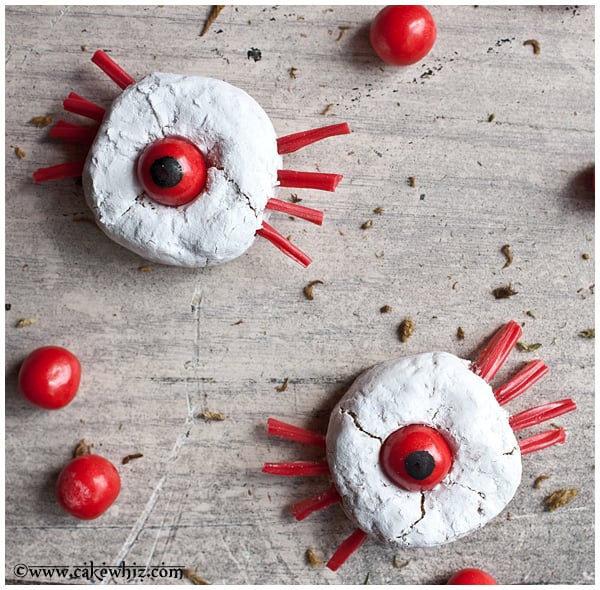 Obviously, having him "HELP" means a big MESS for me to clean up but it's WORTH it
My little cutie was quite the little helper when we made these easy donut spiders. 
He was STICKING those little Twizzler legs anywhere he wanted and he was even trying to draw eyeballs on gumballs…hehe.
But, shortly after, he got PISSED coz I wouldn't let him eat those gum balls (he doesn't know how to chew gum yet…lol).
And that's when I knew happy hour was OVER…hahah!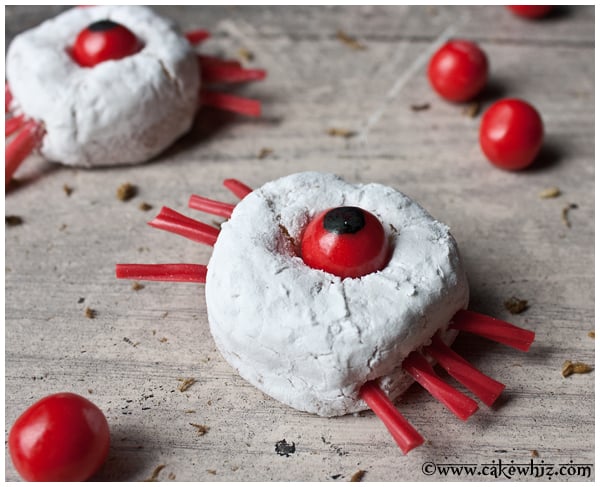 To make these one eyed spider donuts /donettes, you will need the following SUPPLIES: 
Red Twizzlers
Donettes or mini donuts
Red gum balls
Black edible marker
Scissors
These are the INSTRUCTIONS:
Step 1:
Use your scissors to cut thin strips of Twizzlers. 
They should be about 2 inches long.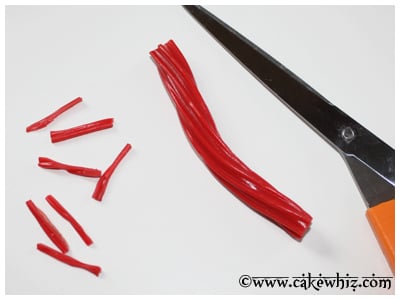 Step 2:
Push 3 strips of Twizzlers on one side of the donette and 3 on the other side of the donette.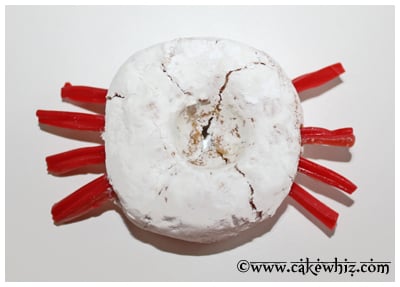 Step 3:
Push red gum ball in the center of your donette.
Use a black edible marker to draw an eye ball.
Enjoy!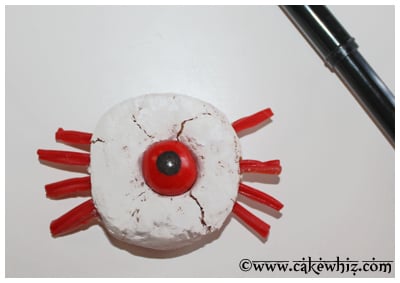 Well, that's all for today.
You may also like some of these other Halloween desserts:
Until next time, tata my lovelies!