Learn to make New year's kisses party favors and printables. Easy and fun to make and a simple New Year's party idea for kids and adults.
2014 is almost here and I hope you enjoy them with these New Year's kisses party favors and printables.
I know many people celebrate New Year's on a BIG scale with extravagant parties, lots of people, champagne and tonnes of food. 
But, my family DOESN'T really do much.
We just take it easy, watch movies, read books and simply do a countdown, closer to midnight.
Yup… we are BORING! lol.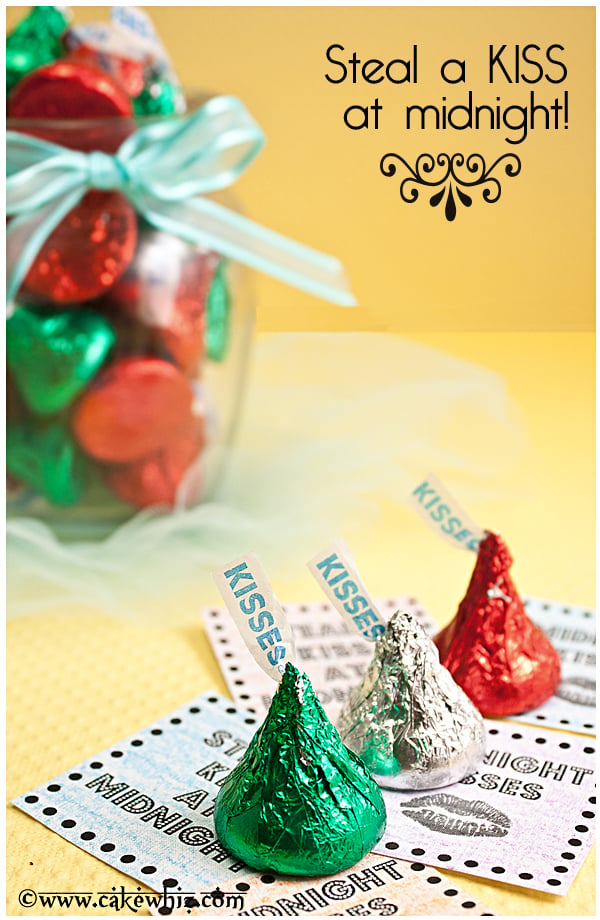 GET 40 OF MY BEST COOKIE RECIPES TODAY!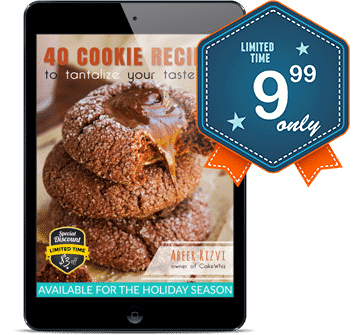 BUY NOW FOR $9.99
However, this year… my cousins might come over to ring in the New Year together.

MY OTHER RECIPES
So, I am thinking of throwing confetti and blowing up balloons coz I think they would enjoy that…hahah.
I also made these CUTE party favors to hand out at midnight.
They are little jars filled with seasonal Hershey's Kisses and labels that read "Steal a kiss at midnight" OR "Midnight kisses."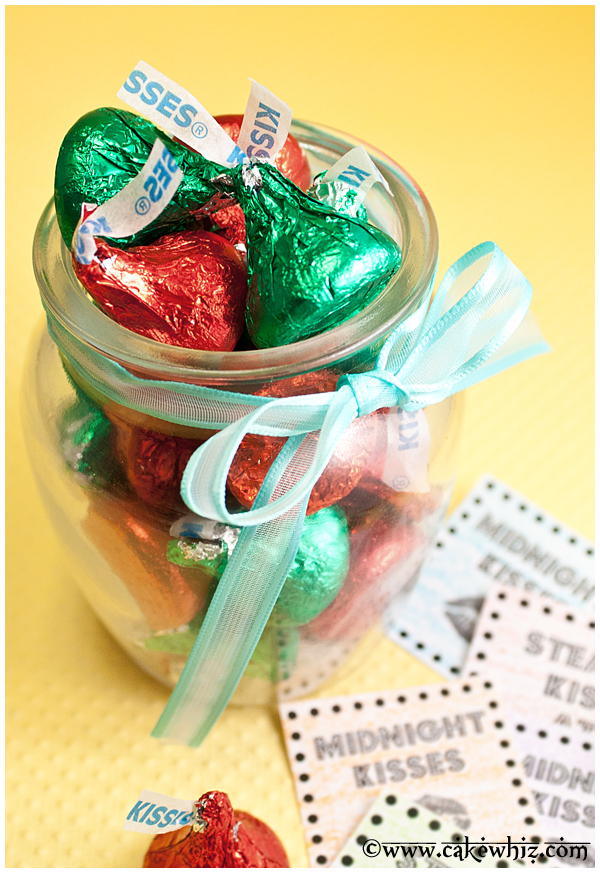 If you like these printables, you can use them for your party as well.
I made them in a few different colors and also included some simple white ones. My son enjoyed coloring those plain ones with crayons…heheh.
Use whichever labels you like.
Click HERE to pint them.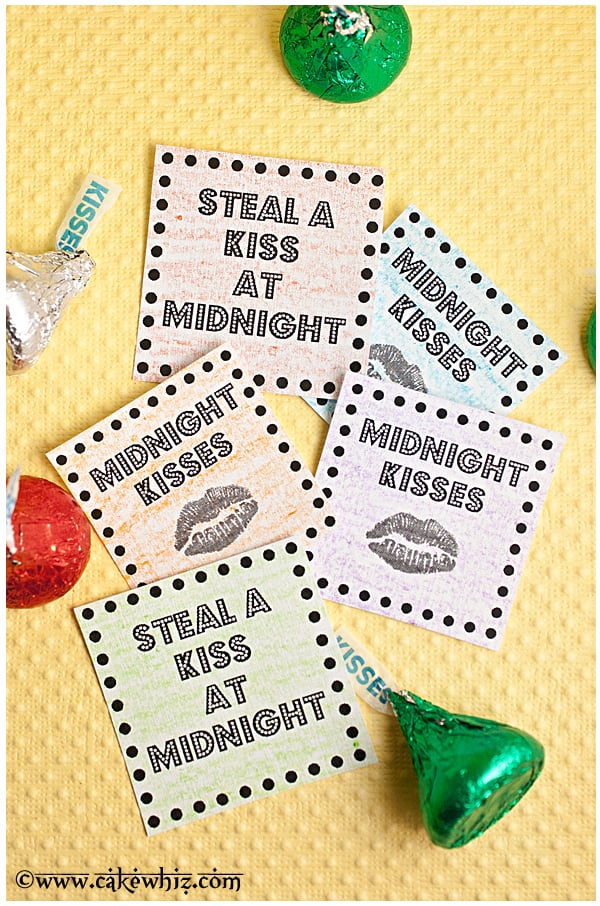 BTW, aren't these the PRETTIEST Hesrhey's Kisses ever?!
I am a sucker for anything that's BRIGHT and COLORFUL and these seasonal Kisses hit the ballpark;)
Anyways, to make these New year's kisses party favors, you will need the following supplies:
Small jars (Baby food jars or mini candle jars)
Seasonal Hershey's Kisses
Ribbon
Labels (Print them HERE)
Hole puncher
Sheer fabric (Optional-to wrap your jars) 
And here are the steps:
Step 1:
Fill a jar with Hershey's kisses.
Step 2:
Wrap your jar with some sheer fabric.
Step 3:
Use a hole puncher to make a hole on your label and run a ribbon through it.
Step 4:
Tie this ribbon around your fabric tightly.
And you are done! 
NOTE:
If you don't have sheer fabric, don't worry about it.
Just tie the ribbon and label around the rim of your jar and that's it… Easy peezy! 🙂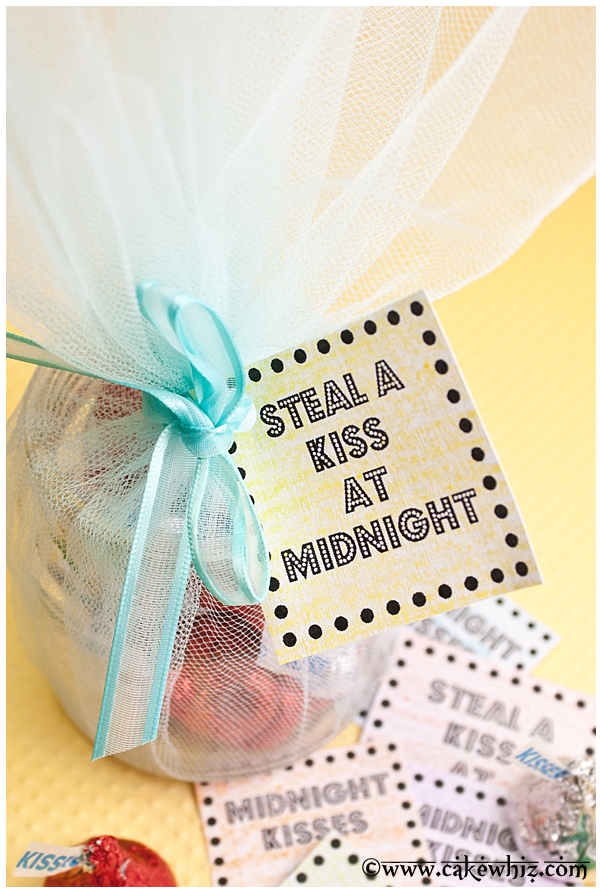 Well, that's all for today.
Until next time, wishing all of you a Happy New Year!