Use this step by step tutorial to learn how to make cut out flower cupcakes. All you need are cutters and fondant for this easy cake decorating technique.
I think these cut out flower cupcakes may possibly be the easiest decorated cupcakes one can make using fondant or gum paste.
Not to mention, they are perfect for those emergency moments where you end up with a last-minute order with no time to make one of those extravagant flowers.
So, give these a shot. All you need are flower shaped cookie cutters and fondant/ gum paste.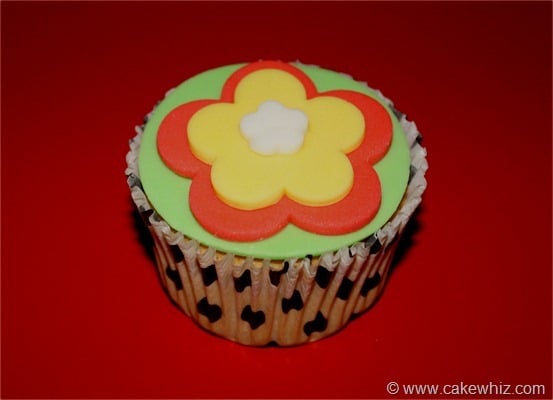 To make these easy cut out flower cupcakes, you will need the following ingredients/ supplies:
3 colors of marshmallow fondant
Vanilla cupcakes
Buttercream icing
Flower cutters (in 3 varying sizes- big,medium, small)
GET 40 OF MY BEST COOKIE RECIPES TODAY!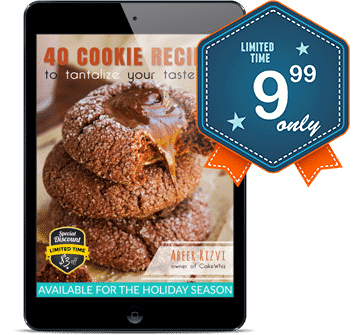 BUY NOW FOR $9.99
And here are the steps:

MY OTHER RECIPES
Step 1:
Prepare three colors of fondant and roll them out. They can be rolled thin or thick …whichever style you prefer (I personally like them a little thick). Use your cutters and cut out a piece from each color.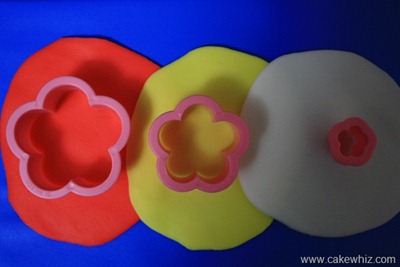 Step 2:
Now, you have a big cut-out, medium cut- out and a small, baby cut-out. Dip your brush in water and brush the centre of the big cut-out. Keep in mind that a little water goes a LONG way. So, don't pour tonnes of water or else your fondant will become extremely sticky and take forever to dry!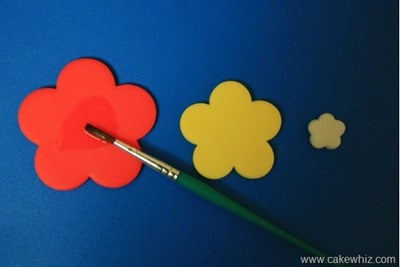 Step 3:
Place the medium cut out on top of the big cut out. Next, dip your brush in water again and brush the centre of this medium cut-out.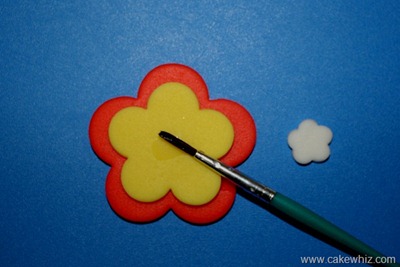 Step 4:
Place the baby cut-out on the medium one and let the flower dry for 24 hours.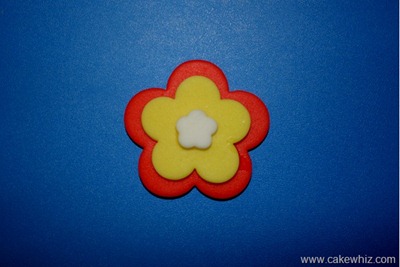 Step 5:
Frost your cupcakes in buttercream and cover it with a circular fondant piece. Then, stick your flower on top with corn syrup or royal icing.
And you are done making cut out flower cupcakes!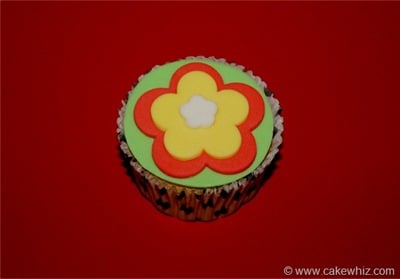 That was easy… right? You can even apply this tutorial on different shapes of cutters and come up with out your own unique creations.
Well, that's all for today.
Until next time, tata my lovelies!