How to Make Acorn Cookies
Learn how to make acorn cookies, using this easy step by step tutorial. Fun edible craft for kids during Fall or Autumn and Thanksgiving!
I am sure you have seen these acorn cookies before.
They are quite POPULAR around this time of the year.
They are pretty CUTE and something FUN to make with your kids or grandkids while the turkey is baking.
Most acorn cookies I have seen have a pretzel stem but I didn't have pretzels in the house.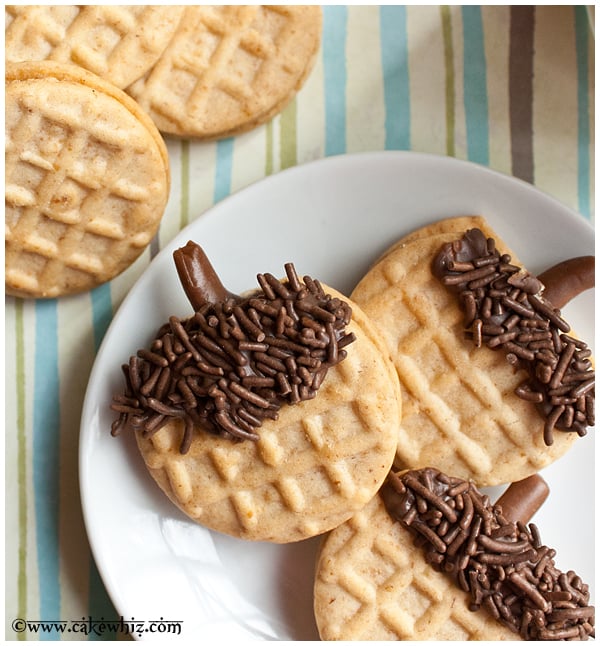 Anyways, I had to come up with Plan B.
I decided to go through my son's Halloween candy stash and used his Tootsie rolls instead…hahaha.
I am sure he didn't mind…hehe.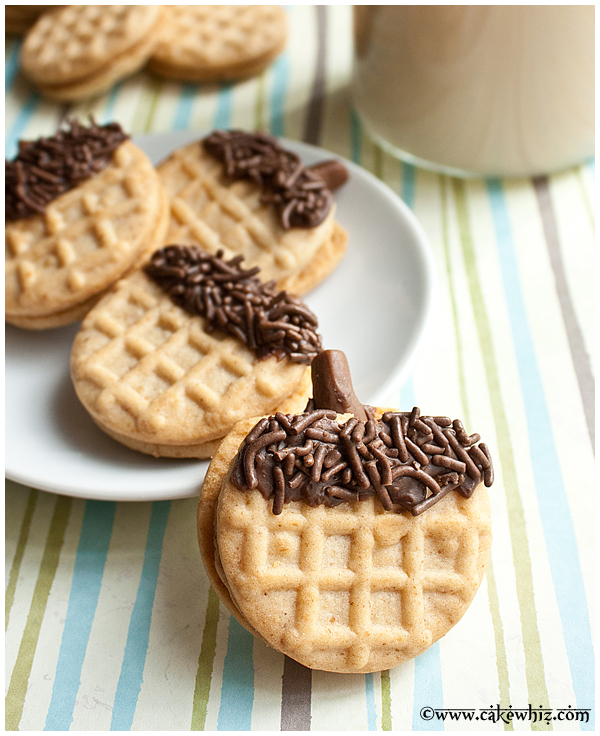 By the way, do you guys have any idea how DIFFICULT it is to come up with exciting Thanksgiving treats?! 
My goodness!
There seem to be such LIMITED options.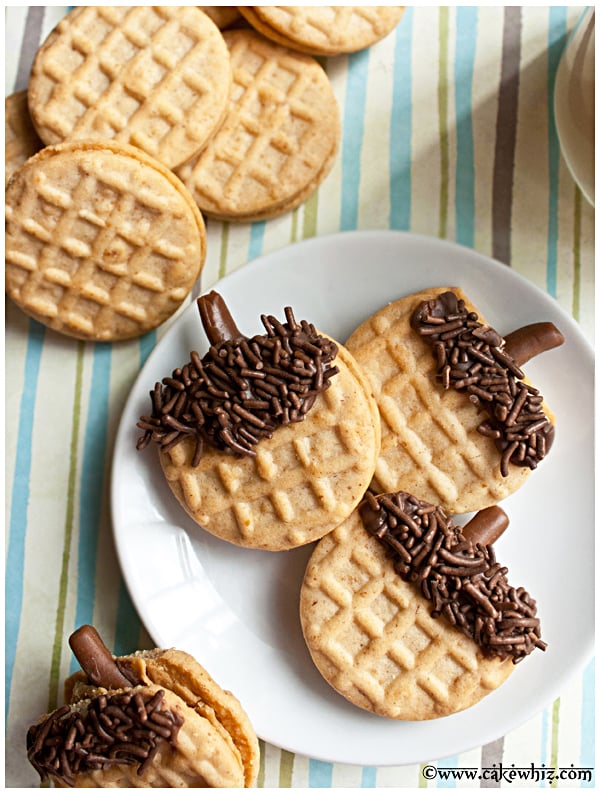 To learn how to make acorn cookies, you will need the following SUPPLIES:
Round peanut butter cookies
Melted chocolate
Chocolate sprinkles
Tootsie roll
Knife
These are the INSTRUCTIONS:
Step 1:
Use a knife to cut off about half an inch from the top of your cookie.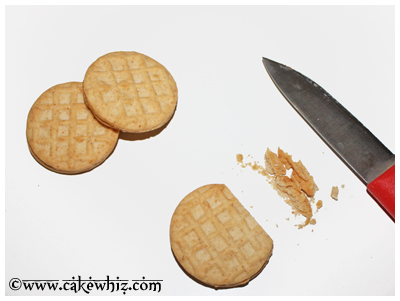 Step 2:
Divide the cookie.
Brush some melted chocolate on the top portion of only one cookie.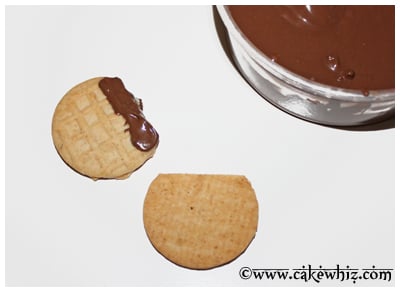 Step 3:
Dip this chocolate covered area in a bowl of sprinkles and keep aside.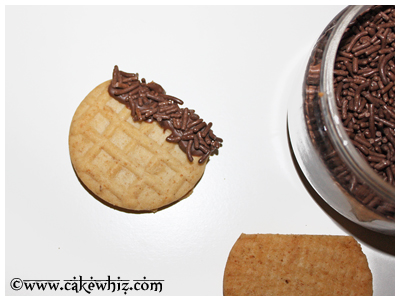 Step 4:
Use a knife to cut little sausage shapes out of Tootsie Roll.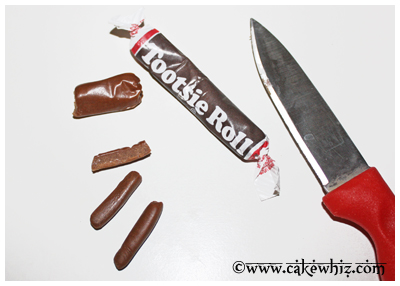 Step 5:
Brush some melted chocolate on the inside of the non-sprinkly cookie.
Stick the Tootsie Roll sausage here.
Also, brush some melted chocolate on top of the tootsie roll.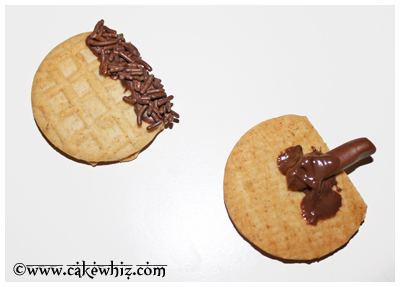 Step 6:
Now, stick the sprinkly cookie on top of the tootsie roll cookie.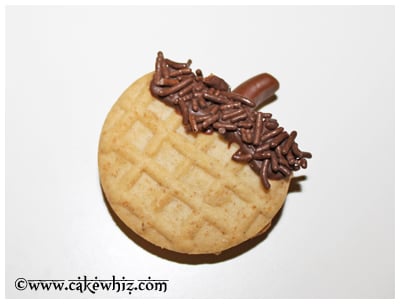 And you are done!
Enjoy as many as you like with a BIG glass of milk.
You may also like these easy Fall cookies (leaf cookies).
Well, that's all for today.
Until next time, tata my lovelies!