I am probably one of the biggest GEEKS you'll ever meet.
I love playing board games, figuring out my way around complicated mazes, reading books, watching documentaries and mystery shows and now, I am gonna add "doing edible puzzles" to this list too…lol.
Yup…ALL EDIBLE 😀
It all started off with me trying to use up all those candy canes coz I went CRAZY and bought A LOT during Christmas 😛
Anyways, I made a few of those candy cane chocolate hearts that I have been seeing all over the blogosphere. 
And one thing led to another and all of a sudden, I had an EDIBLE FLOWER PUZZLE! 😀
GET 40 OF MY BEST COOKIE RECIPES TODAY!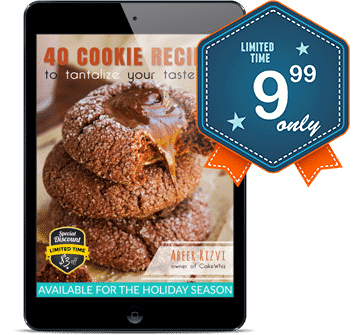 BUY NOW FOR $9.99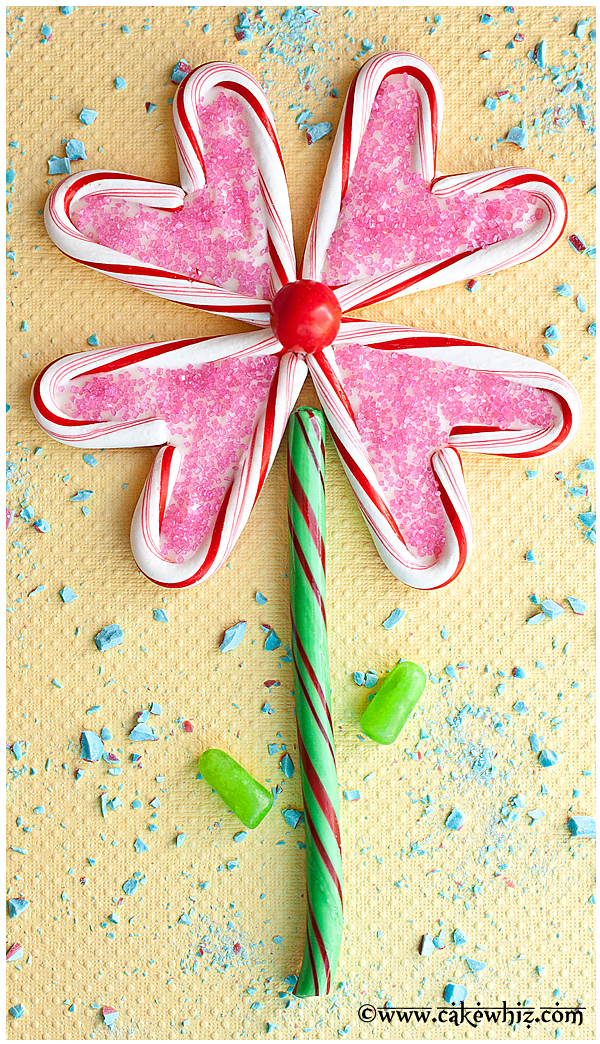 MY OTHER RECIPES
I gave them to my son to assemble…
He did it ONLY once and then he just started eating all the pieces… HAHAHAH!
He was OBSESSED with those pink sugar crystals…
I guess he's just like his Mommy and loves sprinkly/sparkly things too…heheh 😉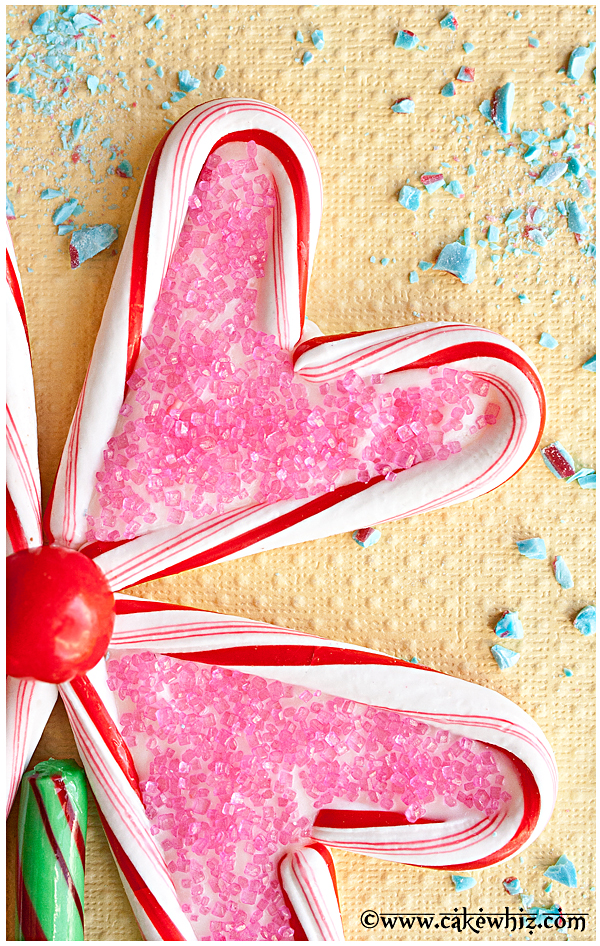 It doesn't look like much when the pieces are not assembled…
But, arrange all the pieces properly and you will end up with a pretty FLOWER! 
I think these would make a great GIFT too.
Just place all the pieces in a box, wrap it up nicely and give them to your kids, grandkids, nephews e.t.c.
They can ASSEMBLE everything and then EAT it all up! 😀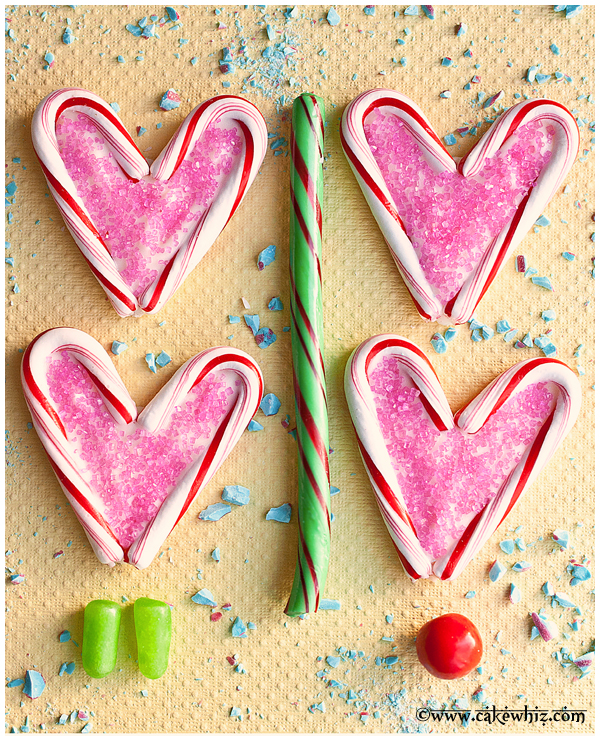 I think this would be FUN to make with your kids on Valentine's Day or even Mother's Day or just something your can make with them to keep them busy 😉
You can even try arranging the pieces differently and come up with NEW ideas.
I already have so many other ideas for "edible puzzles" that I wanna try out 😛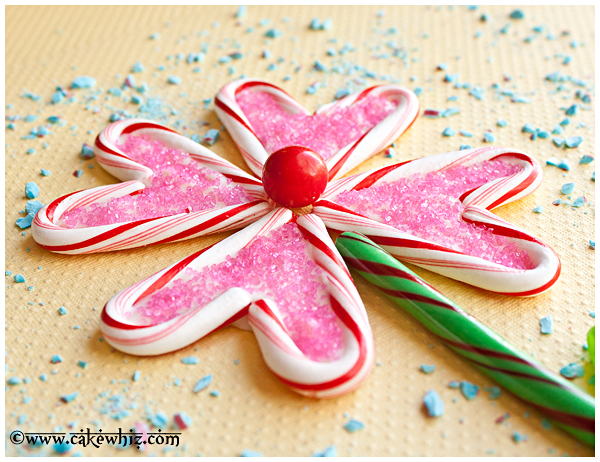 To make these puzzles, you will need the following supplies:
2 mini candy canes
1 big candy cane
2 green Mike & Ike candies
1 red gumball
Melted white chocolate
Pink sugar crystals
Wax paper
And here are the steps:
Step 1: 
Place a sheet of wax paper on your work area.
Then arrange 2 mini candy canes in the shape of a heart and use a couple of dots of melted chocolate to hold them in place.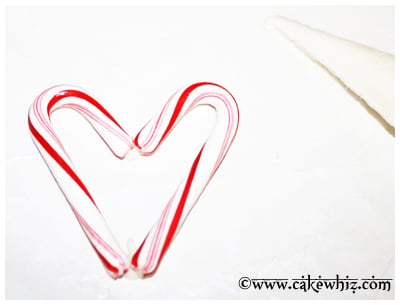 Step 2:
Fill the inside of this heart with melted white chocolate.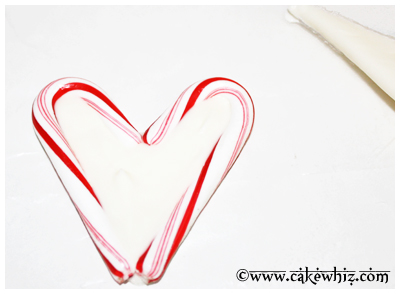 Step 3:
Sprinkle pink sugar crystals so that they stick to the melted chocolate.
For this puzzle, you will need 4 of these hearts. So, follow steps 1-3 again until you have 4 candy cane hearts.
Let these hearts chill in the refrigerator for 15 minutes or until the chocolate hardens.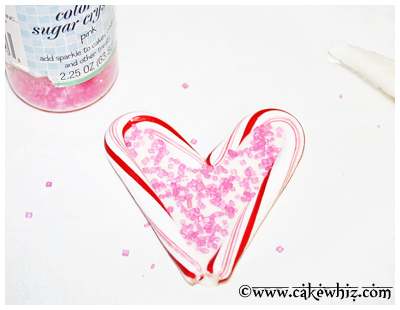 Remove these hearts from wax paper and arrange them in the shape of a flower. Place a red gumball in the center.
Then, place the big candy cane underneath the flower. This will be will be the stem.
Arrange those green Mike & Ike candies on the sides of the candy cane. These will be the the leaves.
And that's it… you are done!
Put these pieces in a box and give it to your kids to assemble just like a real puzzle and have FUN!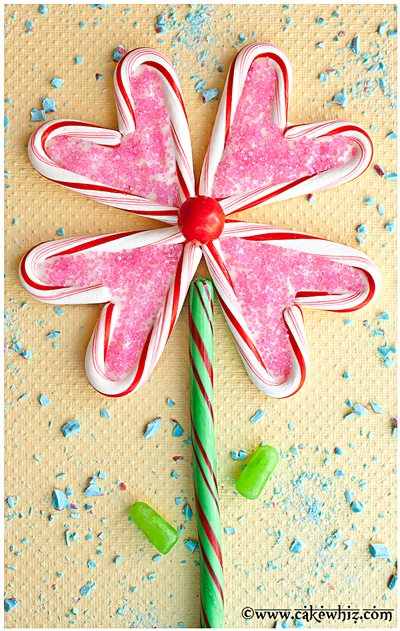 Well, that's all for today. 
Until next time, tata my lovelies 🙂