Follow along this tutorial and use up those leftover candy canes to make this colorful candy cane shards cake. Perfect Christmas cake decorating idea.
If you have LEFTOVER candy canes, you should really make this candy cane shards cake!
You can even use these candy cane shards as BEAUTIFUL cupcake toppers.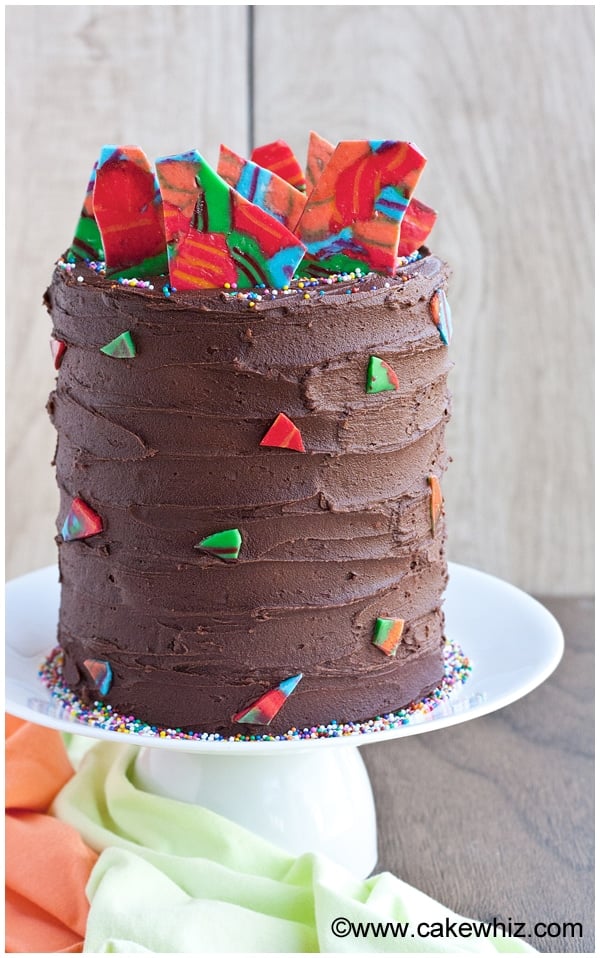 I stuck the BIG shards on top of the cake and the LITTLE ones all around the cake.
Don't you just love the random SWIRLS of all the different colors?
It REMINDS me of pretty rainbows and candy land!
GET 40 OF MY BEST COOKIE RECIPES TODAY!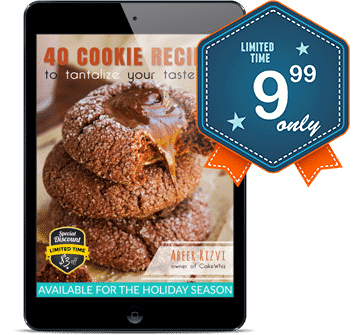 BUY NOW FOR $9.99
They were also a lot of FUN to photograph!

MY OTHER RECIPES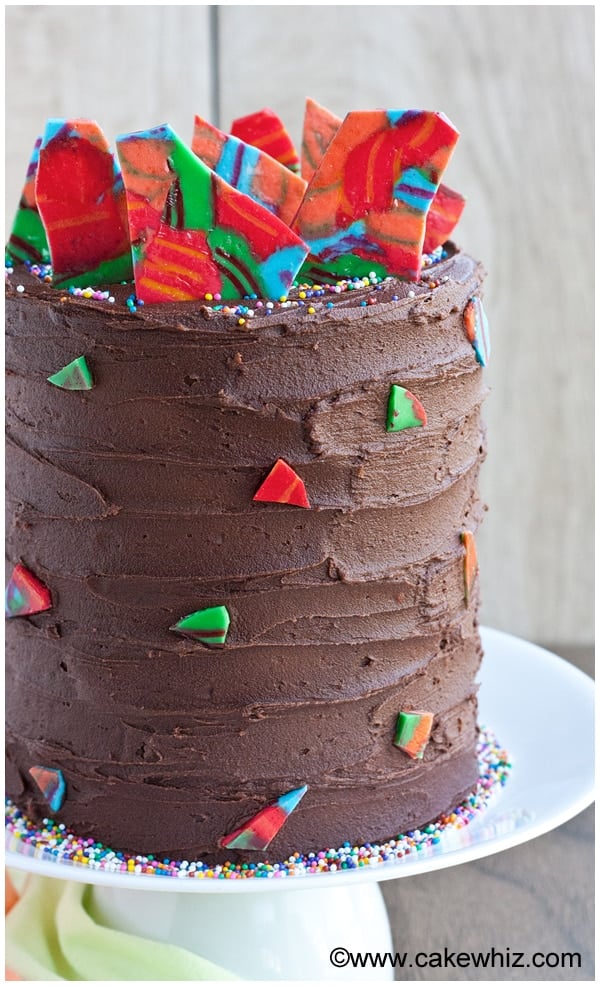 Since candy canes come in so many different colors and flavors, you can play around with DIFFERENT varieties.
I made these shards with those FRUITY candy canes.
I even made some with CLASSIC peppermint candy canes (not pictured here) but those took a little longer to melt… still NOT sure why :S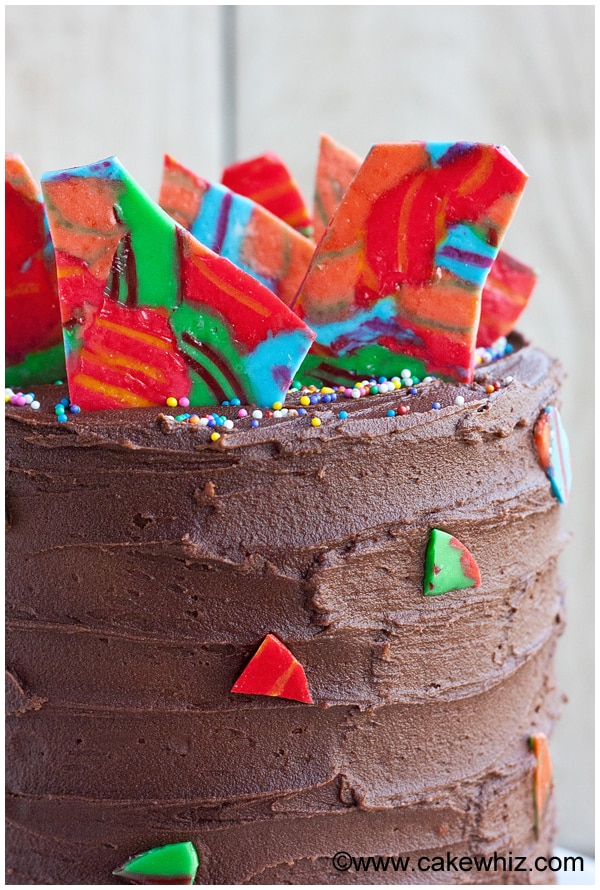 These candy cane shards are surprisingly EASY to make and you DON'T need any cake decorating tools either…Yay!
Even if you have never decorated a cake, I am CONFIDENT  you can make this candy cane shards cake flawlessly 🙂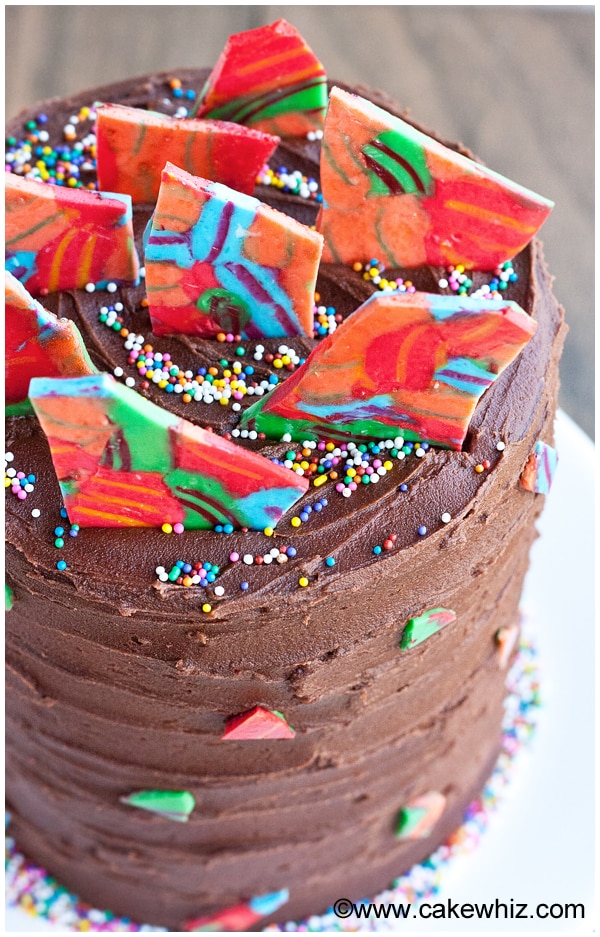 To make this candy cane shards cake, you will need the following ingredients and supplies:

Fat free chocolate cake
Coconut cream chocolate frosting
Candy canes
Foil paper
Oil spray
And here are the steps:
Step 1:
Line a cookie tray with foil paper and spray it with oil.
Then, break your candy canes into smaller pieces and place them on this cookie tray in a cluster.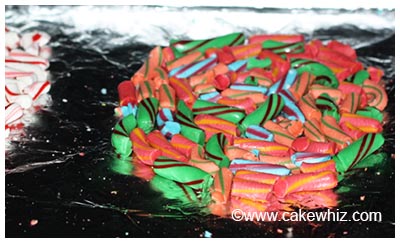 Step 2:
Bake at 350 degrees for 7-9 minutes or until the candy canes melt and you end up with something that looks like this…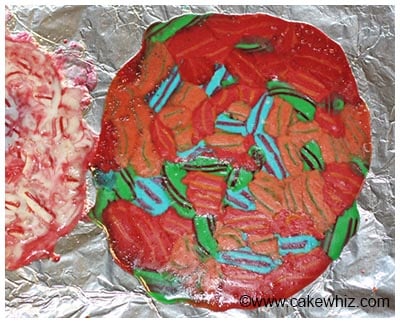 Step 3:
Allow this big candy cane cluster piece to cool down.
Then, remove it from the foil paper.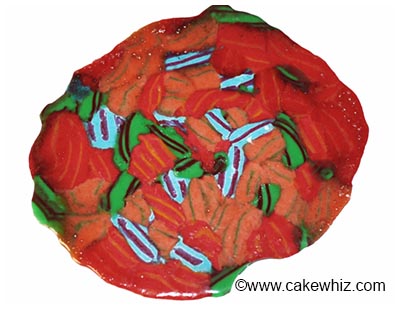 Step 4:
Break it into random shards.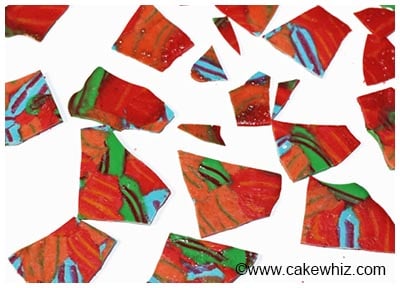 Step 5:
Bake your cake and frost it in icing.
Use a spatula to create a spiral pattern around the cake.
Stick small shard pieces around the cake and push the big ones on top of the cake.
And you are done making a pretty candy cane shards cake!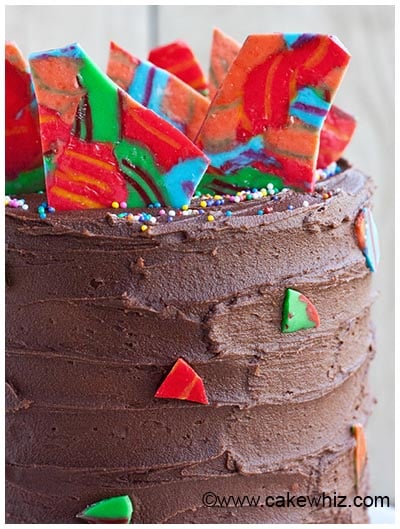 Well, that's all for today.
If you liked this  cake, you should check out some of these other cakes that also used candy canes…
Candy cane heart cake & How to make a cake mix taste awesome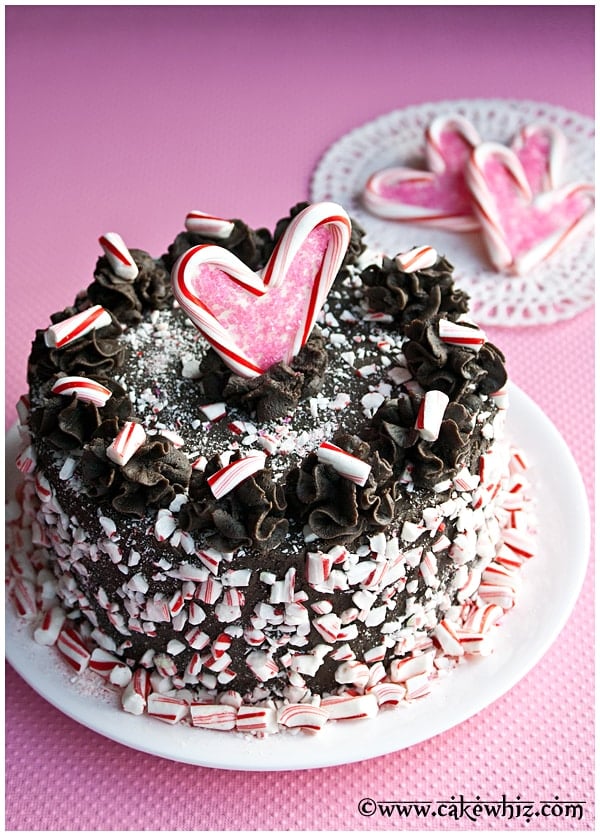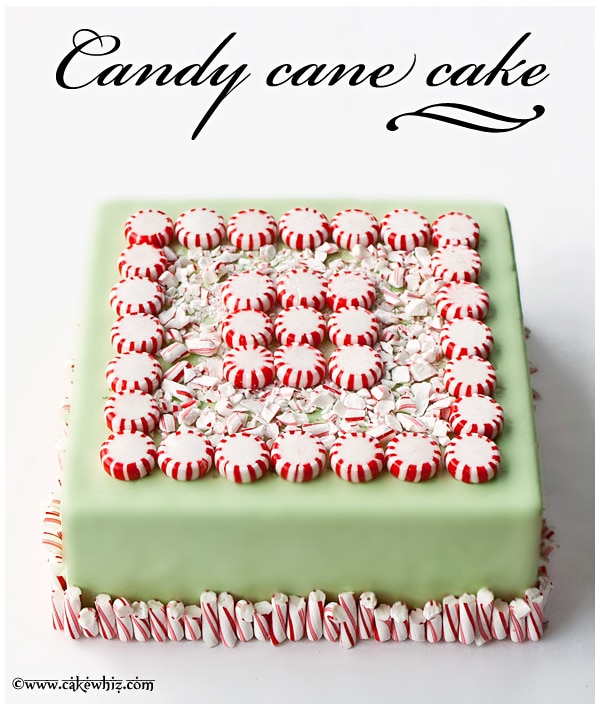 Tiered peppermint and candy cane cake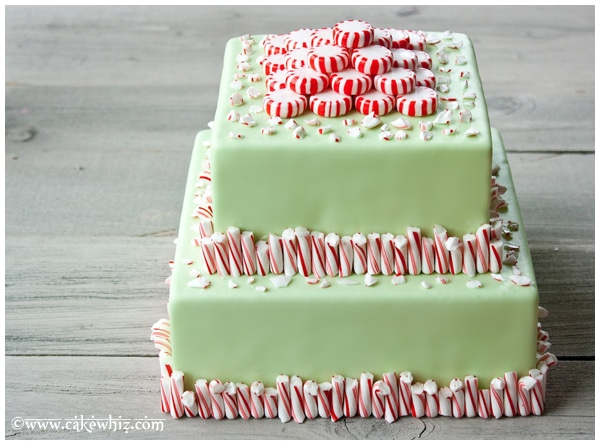 Until next time, tata my lovelies!