Tulip cookies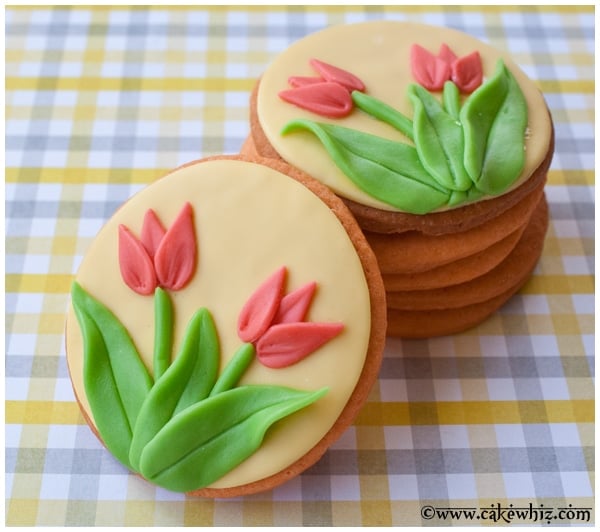 I keep telling my husband that whenever we buy our own little house, I am growing tulips… LOTS of tulips in every color possible! 😀
I am sure my husband would much rather have us growing veggies but I DON'T see that happening…hahah 😛
Seeing all the beautiful tulips blooming everywhere inspired me to make TULIP COOKIES.
I used my favorite orange sugar cookies and marshmallow fondant. 
But initally, I had a little problem…
You see… I DON'T own a tulip cutter :S
And y'all know I am a little CHEAP…right? lol 😉
There's NO way I was gonna buy a pricey tulip cutter which I will RARELY use. 
Instead, I used basic cutters that I already own (and you probably own as well) to make these little beauties.
You can find my complete tutorial with step-by-step pictures for these tulip cookies at CakeJournal.
Well, that's all for today.
Tata my lovelies