Spooky eyeball candies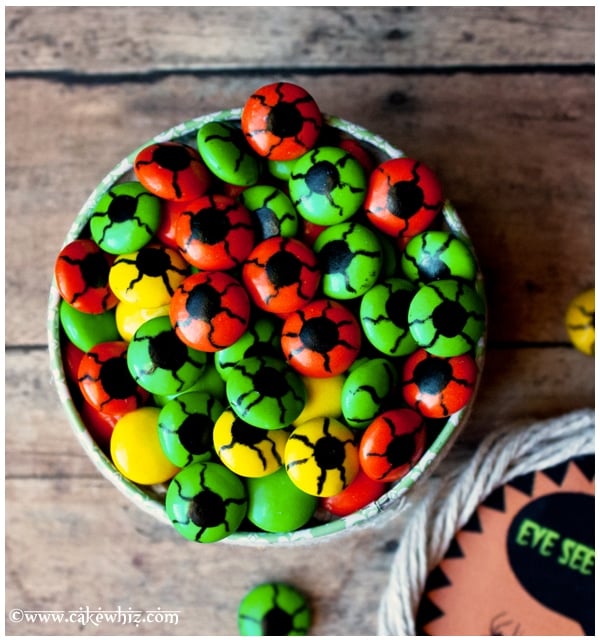 I have a major weakness for candies

And it seems the more colorful they are, they more I am drawn to them…lol.
One of my FAVORITES are m&m's.
I was practically inhaling the entire bag (LOL!) when I noticed how their round shape is perfect for making eyeballs

CRAZY zombie eyeballs to be more specific…lol
And honestly, these are probably the EASIEST treats I have EVER made.
You only need 2 things and there are only 2 steps…Yeah baby!!!!
To make them, you will need the following supplies:
Orange, green and yellow m&m candies
Black edible marker
And here are the steps:
Step 1:
Sort out the yellow, orange and green m&m candies coz those colors are spooky and appropriate for Halloween or so I think

Step 2:
Use a black edible marker to draw a big circle in the center and then draw "squiggly" lines going out of the center.
Put them in a small container with a cute label… 
And you are done!
See…I told you making these was easy peezy!
And that's all for today.
Until next time, tata my lovelies