Small batch of Nutella cookies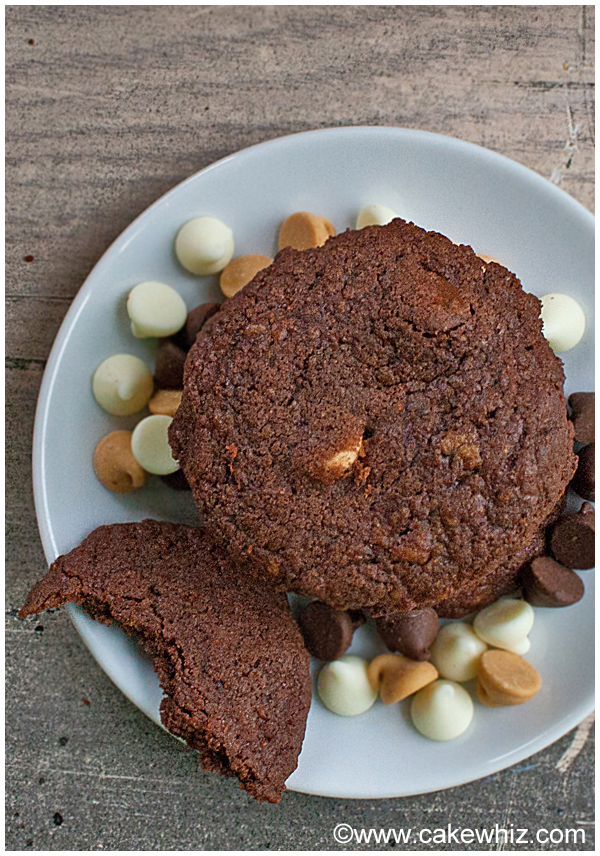 If there is anything in this world I love MORE than chocolate, it's NUTELLA!
I swear a jar DOESN'T last longer than a week at my place…*runs away in shame* hehehe
If it was up to me, I would be SWIMMING in it though that's an odd comparison coz I can't swim at all…hahah.
Anyways, making Nutella cookies has been on my "To Bake" list for ages now.
The only problem is that I seem to have NO control over myself when it comes to cookies! 😛
So, I decided to make a small batch recipe coz that way, I WON'T feel guilty finishing off the entire tray MYSELF…lol.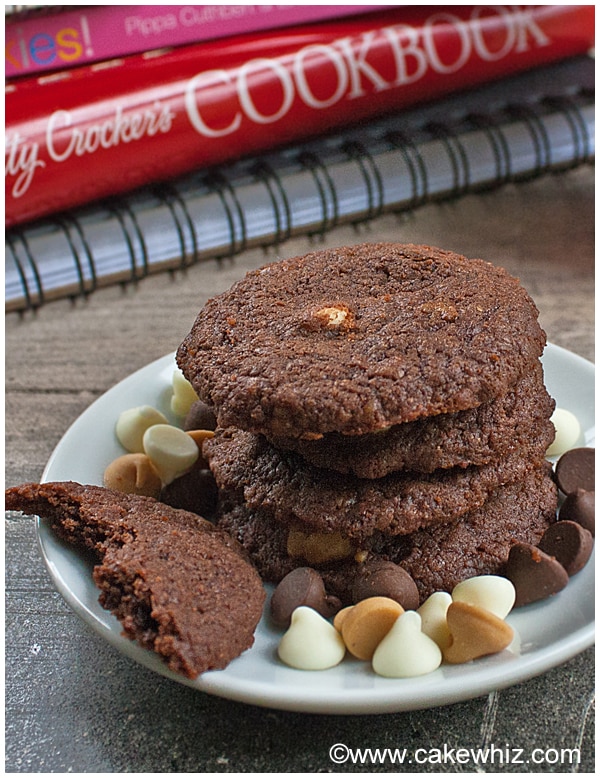 These cookies are AH-MAZINGGGG! They are VERY chewy and slightly crispy around the edges, PACKED with dark chocolate, white chocolate and peanut butter chips and of course, LOADS of Nutella! Mmmmmmmmm…
They are also butter-free and oil-free! 😀
Since this is a small batch recipe, it yields about 7 small cookies OR 4 big cookies.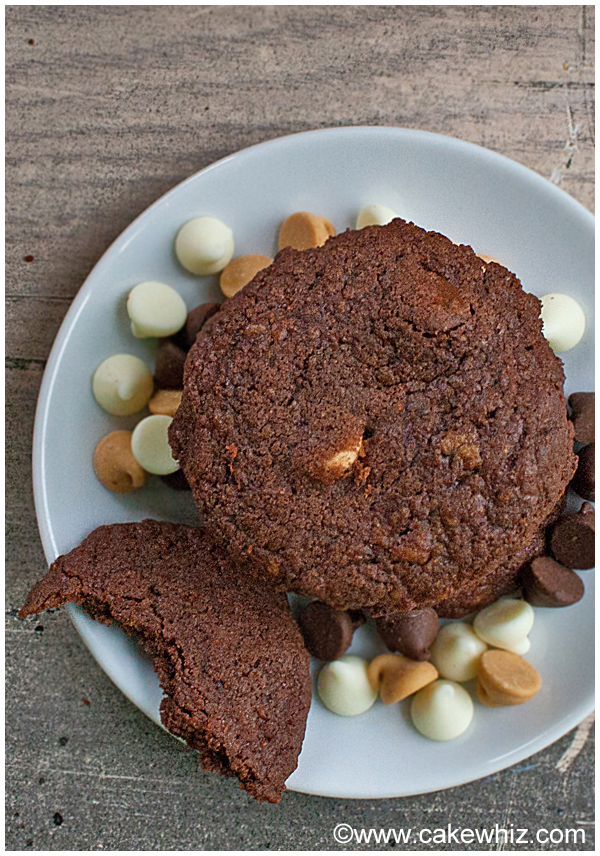 To make this small batch of Nutella cookies, you will need the following ingredients:
1/4 cup + 1tbsp flour
Half of one large beaten egg
1 tbsp brown sugar
1/2 cup Nutella
2 tbsp dark chocolate chips
2 tbsp white chocolate chips 
2 tbsp peanut butter chips 
And here are the steps:
Step 1:
In a deep bowl, add flour, brown sugar, half of a large beaten egg and Nutella. Mix everything until you have a dough-like consistency.
Step 2:
Stir in dark chocolate chips, peanut butter chips and white chocolate chips and mix them into the dough.
Step 3:
Make small balls of cookie dough and place them on a cookie tray lined with parchment paper.
Step 4:
Flatten the balls with your fingers.
Step 5:
Place your tray in the fridge for about 20 minutes.
Step 6:
Then, bake at 350 degrees for about 10 minutes.
NOTE:
These cookies will look "raw and un-done" when you take them out. That's perfectly fine. Let them cool on the tray and then ENJOY!
I am usually very impatient and start eating them when they are hot, soft and gooey right out of the oven…hehhe 😉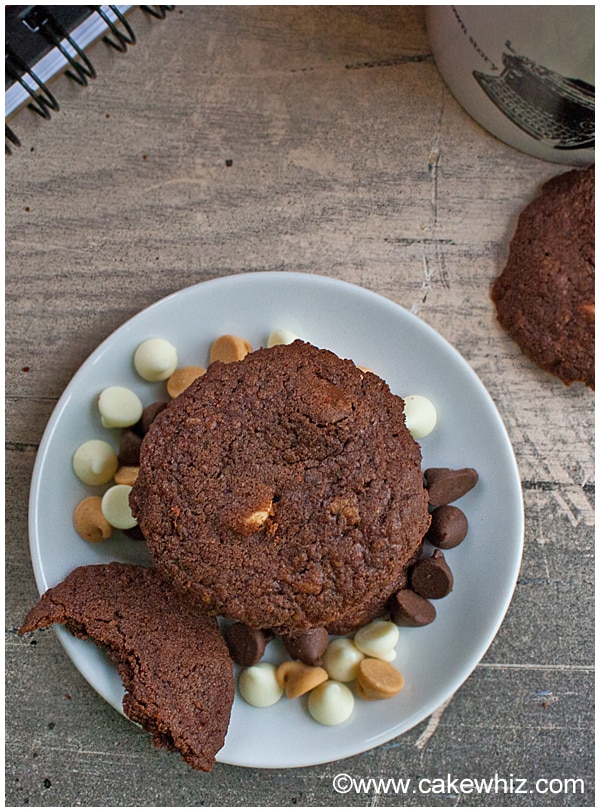 Well, that's all for today.
If you liked these Nutella cookies, you may also like some of these other Nutella recipes: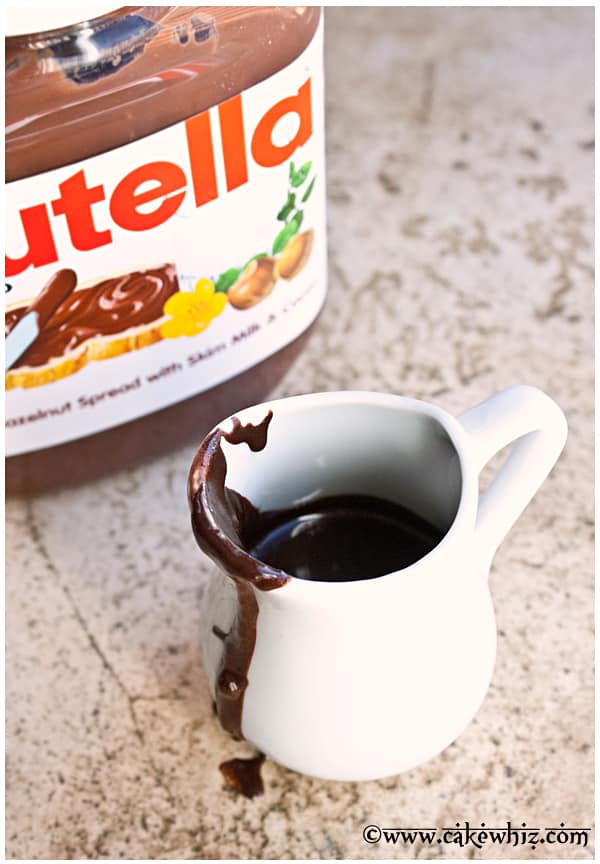 Mini Nutella, peanut butter and Oreo trifle
Until next time, tata my lovelies