This easy royal icing recipe is fool-proof. It's perfect for decorating cookies and doing scroll work on cakes. It tastes great, dries hard and dries fast.
When I FIRST started cake decorating, I didn't know what the heck royal icing was :S
I DIDN'T even know it's normally used to decorate cookies and dries hard at room temperature …
Well, imagine my SURPRISE when I decorated a dozen cupcakes in royal icing, resulting in such WEIRD and crusty tops ….hahaha
But thankfully, I have LEARNT a lot since then…heheh 😛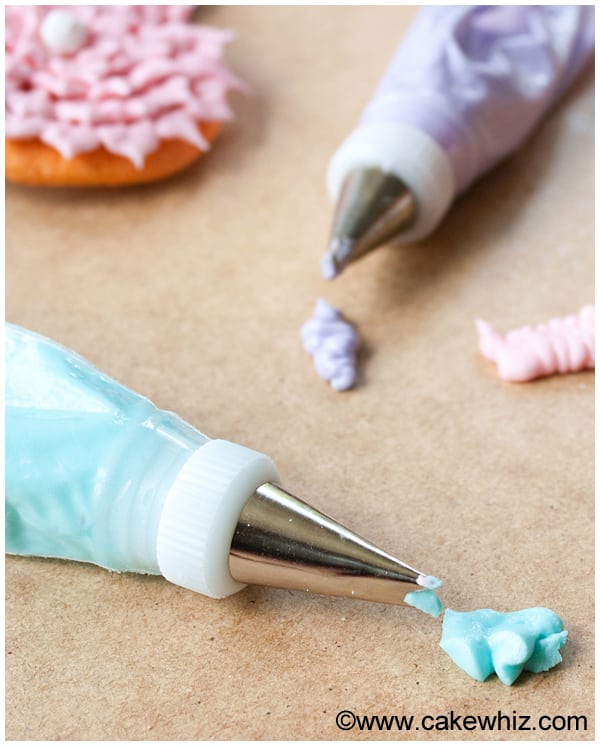 I have been TWEAKING my recipe for 2 years and today, I am sharing my final version 😀
This royal icing tastes GREAT… just like vanilla!
It also dries HARD and dries FAST.
This recipe also only yields about 1.5 cups of icing.
So, it's a SMALL batch recipe and that's great for people like me who DON'T do a lot of cookie decorating….hehe.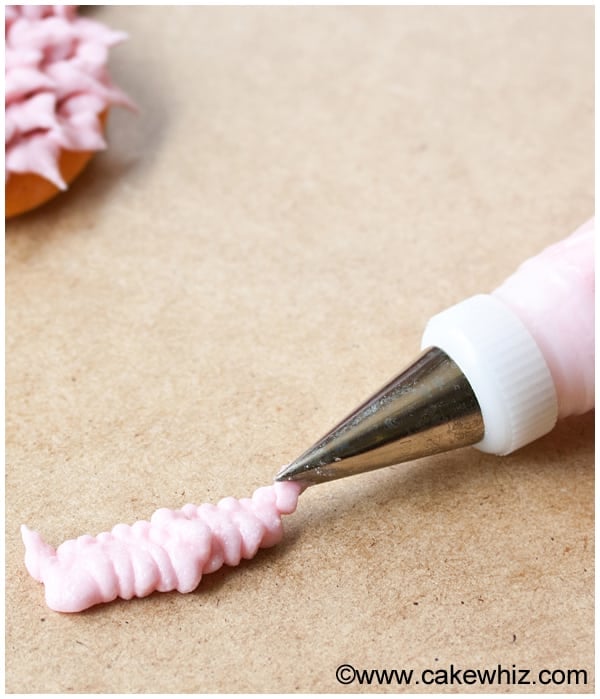 Royal icing also works as a great "GLUE" for sticking all the cookie pieces of gingerbread houses.
I have a very detailed tutorial for making a gingerbread house that you should check out during Christmas time 🙂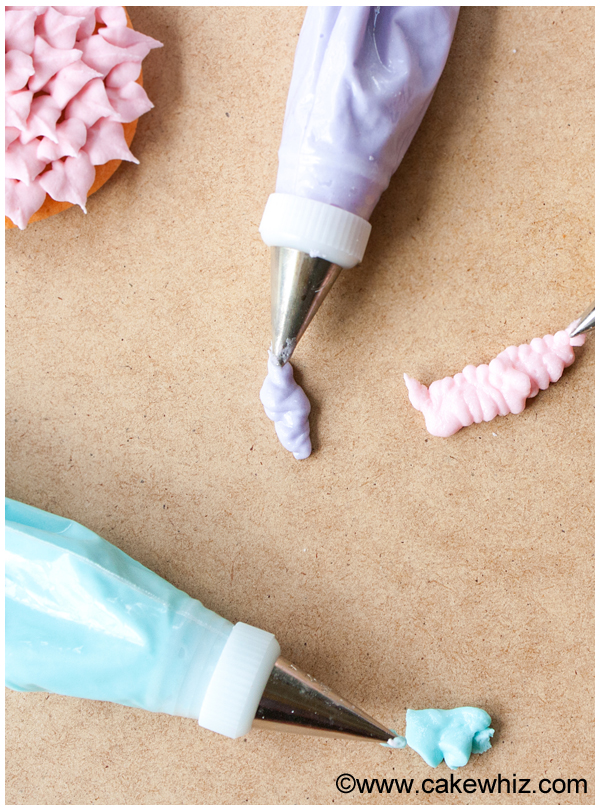 To make royal icing, you will need the following ingredients:
1.5 tbsp meringue powder
3 tbsp warm water (NOT hot)
1/2 tbsp light corn syrup
2 cups powdered sugar
1 tsp vanilla extract (use clear extract to avoid discoloration)
And here are the steps:

Step 1:
In a deep bowl, add meringue powder and warm water.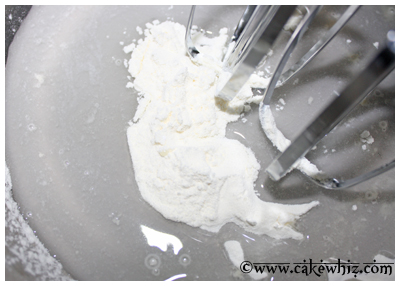 Step 2:
Beat this for about 1 minute until you have a white and frothy mixture.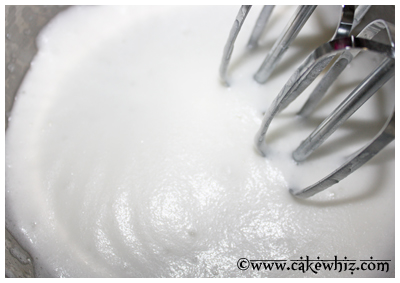 Step 3:
Add powdered sugar, corn syrup and vanilla extract and start mixing at medium to medium-high speed.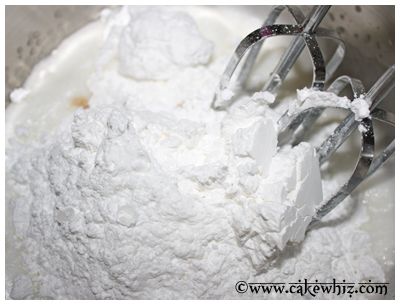 Step 4:
Continue mixing until your icing becomes thick and peaks start forming, as shown in this picture.
This usually takes about 5 minutes of mixing at high speed. 
Notes:
– This icing is at the "thick consistency stage." You can add some water to thin it out if you need your royal icing to be thinner.
– Please remember that a little water goes a LONG way. Add only 1/4 tsp water at a time and make sure to mix properly again.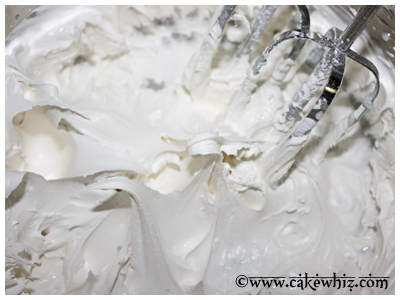 Step 5:
You can now color your icing with gel colors.
Use a toothpick to add colors into your icing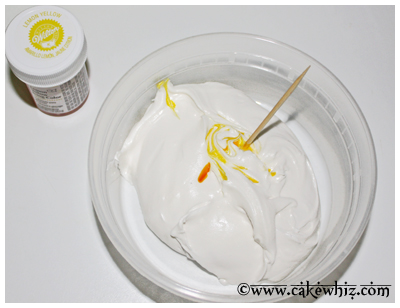 Step 6:
Mix with a spoon until the color is fully blended into your icing.

Note:
The color of your icings will get deeper and better the longer they sit.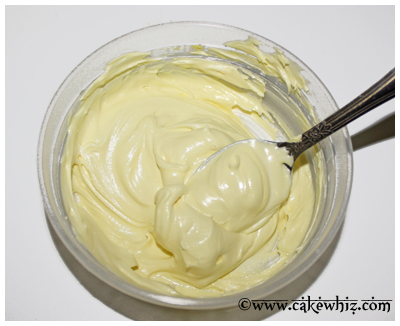 Step 7:
Royal icing dries very quickly, if exposed to air.
Make sure you store it in a plastic container with a tight lid.
Step 8:
Also, cover your entire container in saran wrap.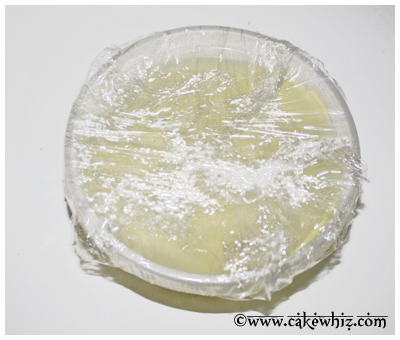 And you are done!
Use this icing immediately for your decorations or allow it to sit at room temperature (fully sealed) until needed. 
Use within a week or two.
You will probably have to whip it again coz royal icing has a tendency to separate into sugar and water, the longer it sits.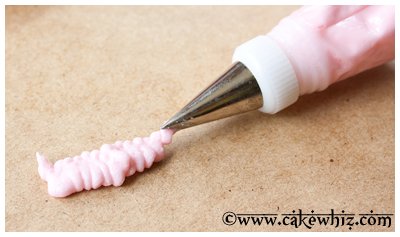 Well, that's all for today.
If you liked this recipe, you may also like some of these other fantastic frosting/icing recipes: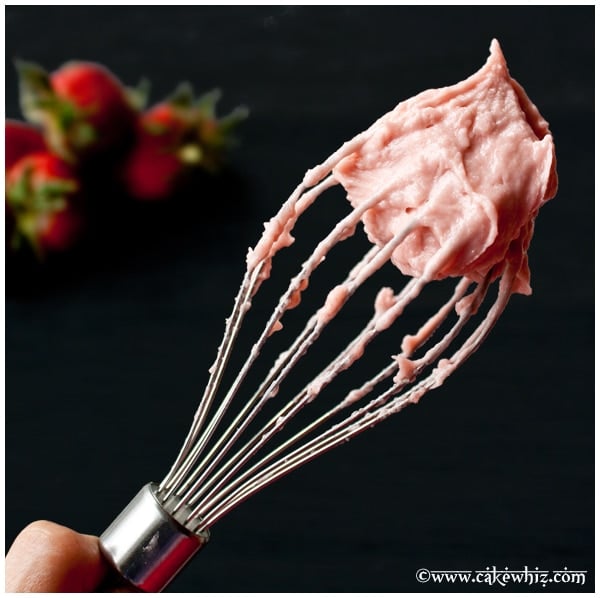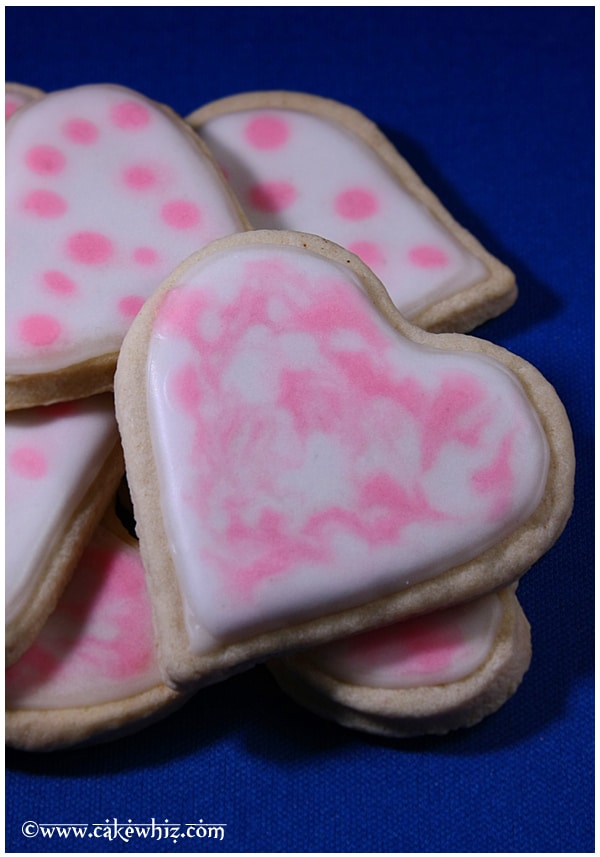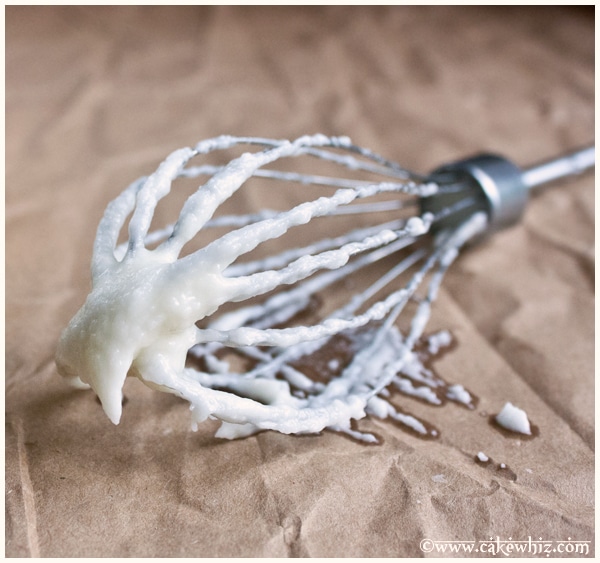 Until next time, take care my lovelies 🙂