Pretzel cake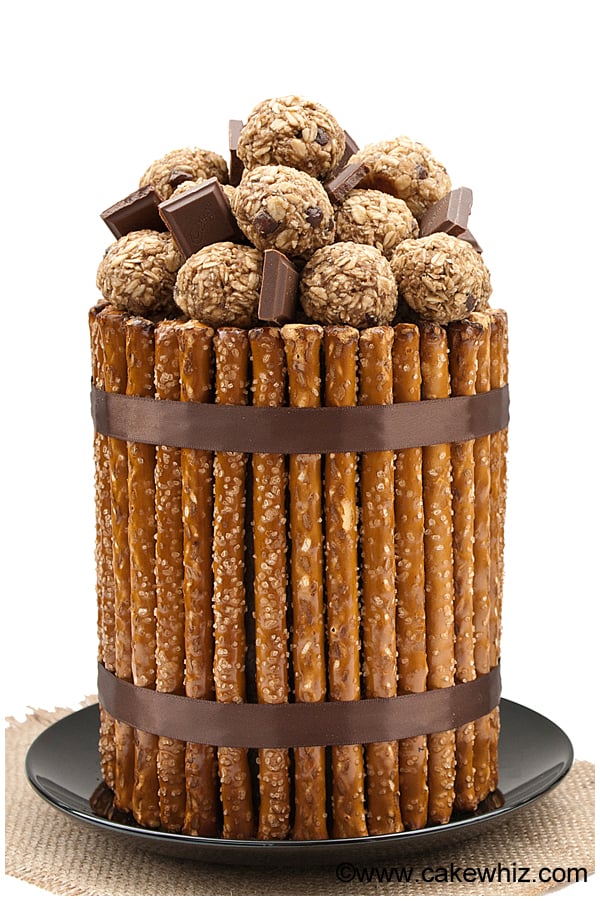 It's time for another feature of "What's baking Mom & Dad?" 
So… sit back, relax and enjoy the sweet treat my parents made for you

Hello again everyone!
We are very happy to be back.
And today, we are sharing something that's a little unusual but looks very "cool" (as you, young folks, like to call it)… heheh
We came down to visit Abeer a little while ago and she made these chocolate peanut butter cranberry balls, which we couldn't stop eating.
And while hanging out with her, she asked if we could make something sweet for her blog.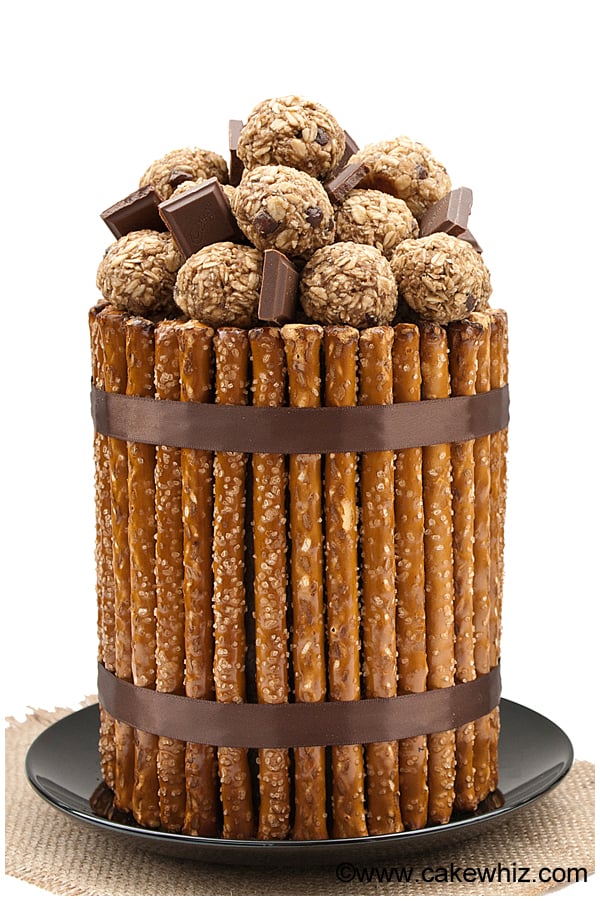 Since we didn't think we would be doing any baking on our visit, we didn't bring our family recipe book with us.  

And sadly, it was also a very short short trip.
That didn't give us enough time to make anything time-consuming.
But, we thought it would be nice to make something with those energy balls.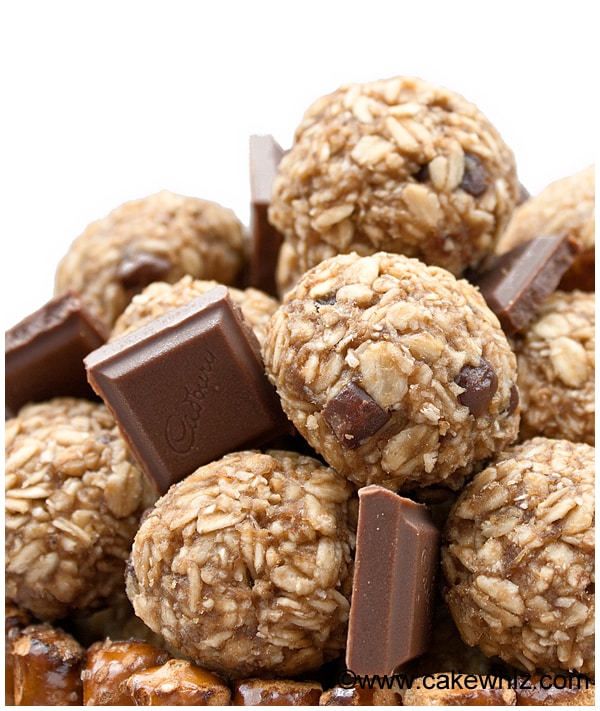 At first, we thought of using them in a trifle but we had eaten too many and there weren't enough left for a trifle…hahah.
So, we decided to make this unique cake.
It's our family's favorite chocolate cake covered in chocolate frosting and then decorated with pretzel rods and topped off with with energy balls and chocolate pieces.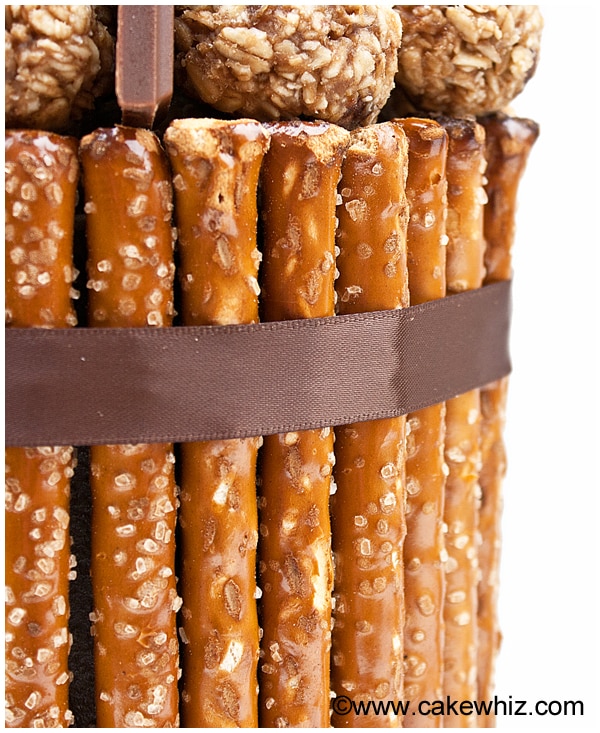 It's fast and easy to make!
And we think this is a wonderful cake for Fall and Thanksgiving parties.
It would also make nice centerpiece at your dessert tables…heheh.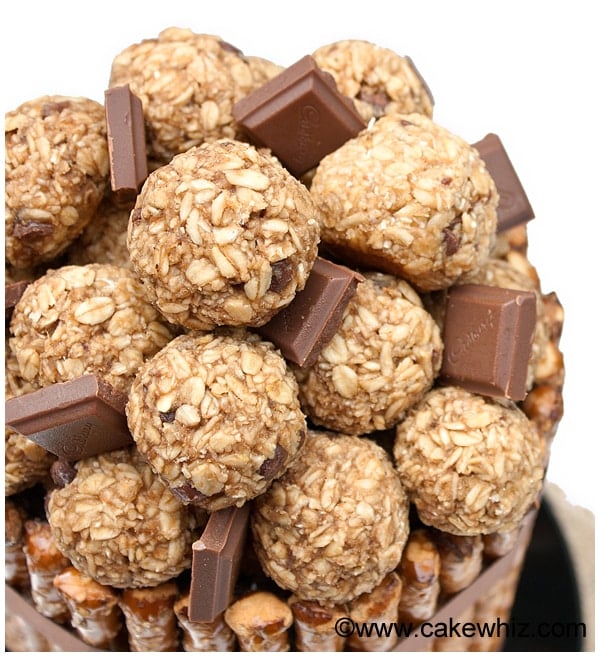 Abeer said this cake looked "very earthy."
And she still can't believe we decorated a cake!
We usually don't do any cake decorating but I believe her talents are rubbing off onto us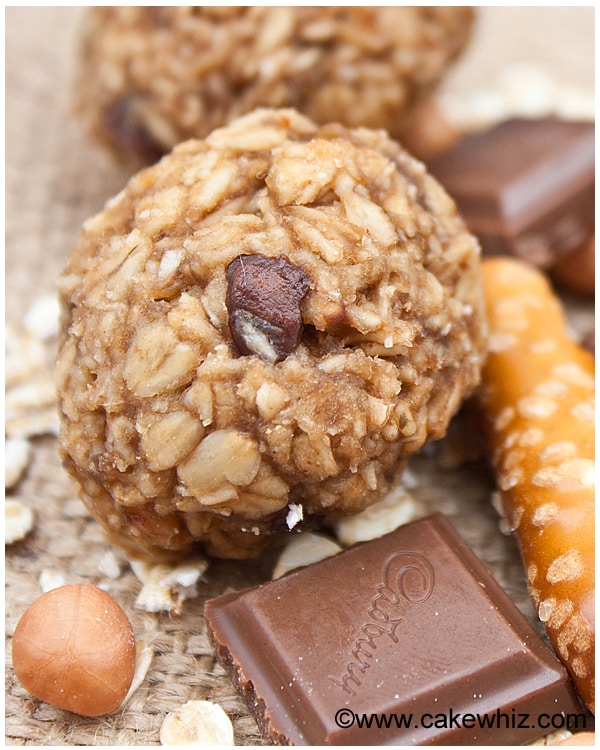 To make this chocolate pretzel cake, you will need the following ingredients:
Two round chocolate cakes (Dimensions: 6×3 each)
Chocolate peanut butter cranberry balls
Chocolate buttercream icing
Pretzel rods
Brown ribbon
Chocolate squares
And here are the steps:
Step 1:
Bake 2 round chocolate cakes.

Step 2:
Make a batch of Abeer's chocolate coconut energy balls.

Step 3:
After your cakes have cooled, stack them on top of one another and cover them in chocolate buttercream icing.

Step 4:
Then, start sticking pretzel rods around your cake.
The frosting acts like a glue and holds the pretzels in place.
Step 5:
Wrap a brown ribbon near the top and bottom of your cake for extra security.

Step 6:
Now, arrange the energy balls on the top of the cake in somewhat of a dome shape.
If you like, you can stick them to each other with some melted chocolate so that they don't move around.

Step 7:
Place some chocolate chunks in between the energy balls.
And you are done!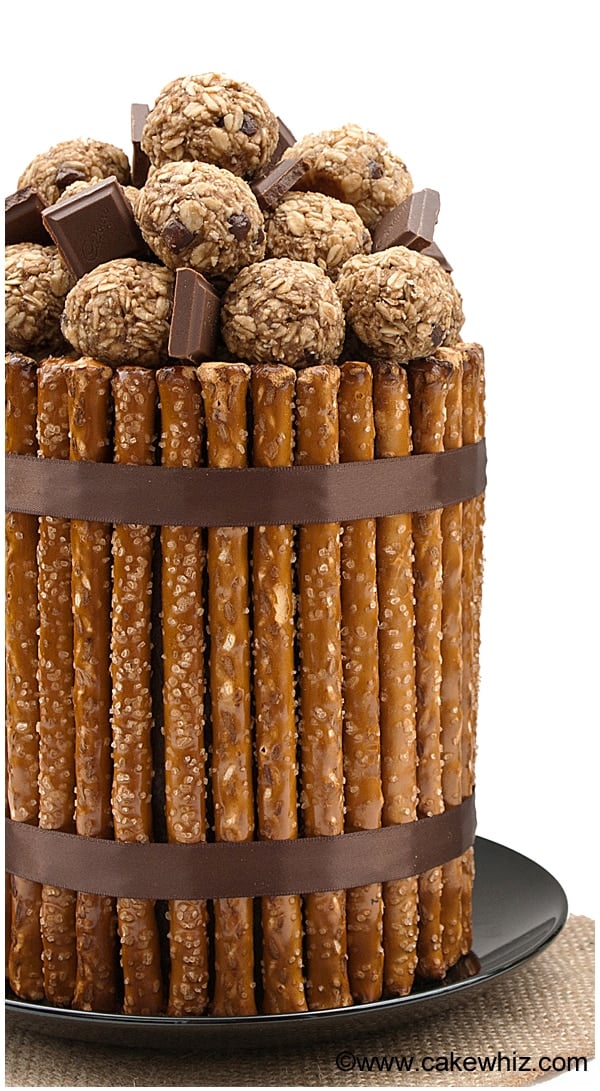 This cake is a little hard to cut.
Make sure to remove the ribbons and also don't forget to remove the energy balls before slicing or else they will be rolling all over the place. 
But like Abeer said, "Who cares if it's hard to slice? All that matters is that it tastes good and looks good?"
And those are our sentiments exactly!
Well, we hope enjoyed our post.
If you liked this chocolate pretzel cake, you might also like some of these other cakes…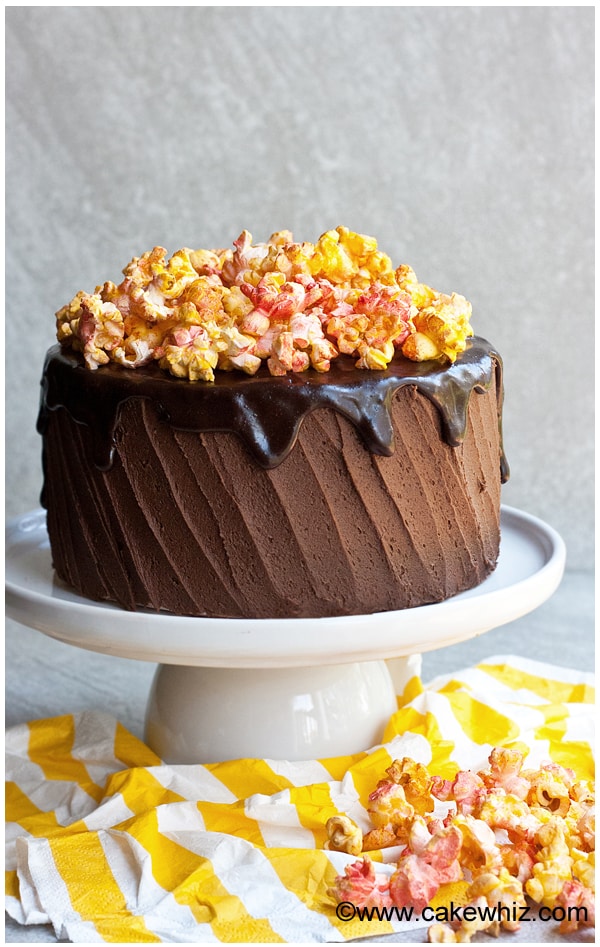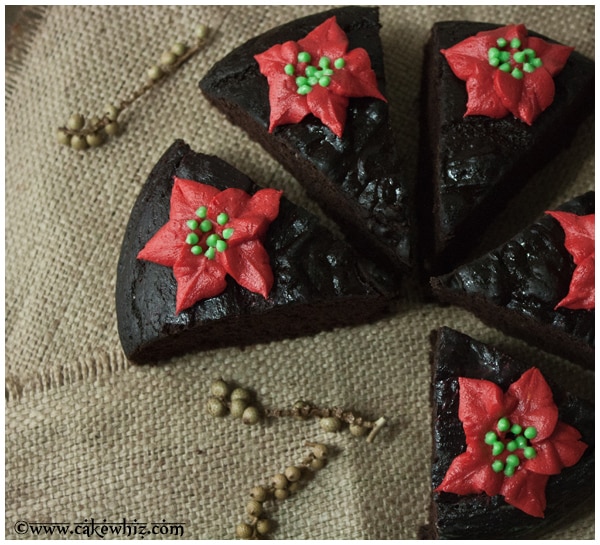 Have a nice weekend everyone.