Pirate cookies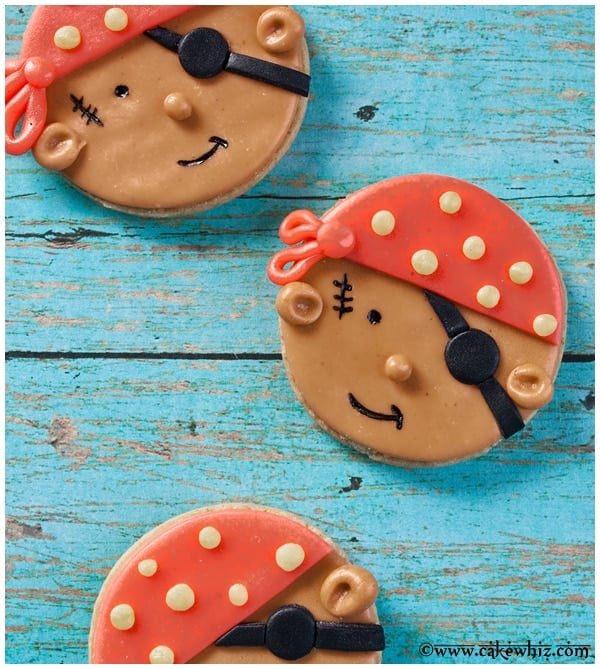 You guys are probably EXPECTING a Father's Day post today, especially after all the sneak peeks I have been showing you on Facebook…
BUT, that will just have to wait coz I REALLY want to share these cute PIRATE COOKIES that I made for CakeJournal, along with a detailed tutorial.
Aren't they just ADORABLE???
It's been a week since I made them and they are STILL sitting in a cookie jar coz hubby and I REFUSE to eat all that cuteness…hahaha

I used sugar cookies to make these pirates. 
And all the decorations are done in marshmallow fondant.
Well, that's all for now…
I am gonna head back into the kitchen to FINNISH off that Father's day cake I have been working on and share that soon.
Until then, tata my lovelies