Molasses crinkle cookies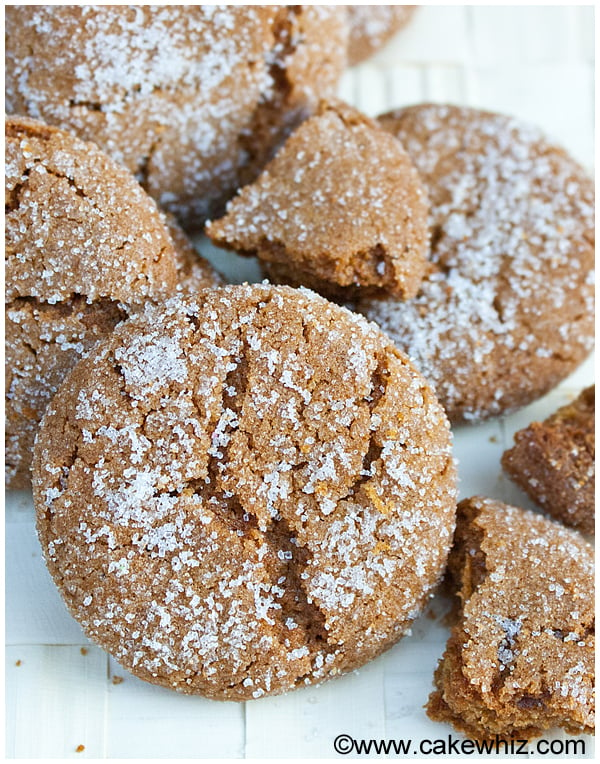 As a kid, I NEVER ate molasses cookies! 
Actually, between you and me…I tried molasses cookies for the FIRST time when I was in my 20's! Pretty darn CRAZY…Eh? :O
I am NOT sure what it was about these cookies that "turned me off"… maybe it was the color OR the fragrance…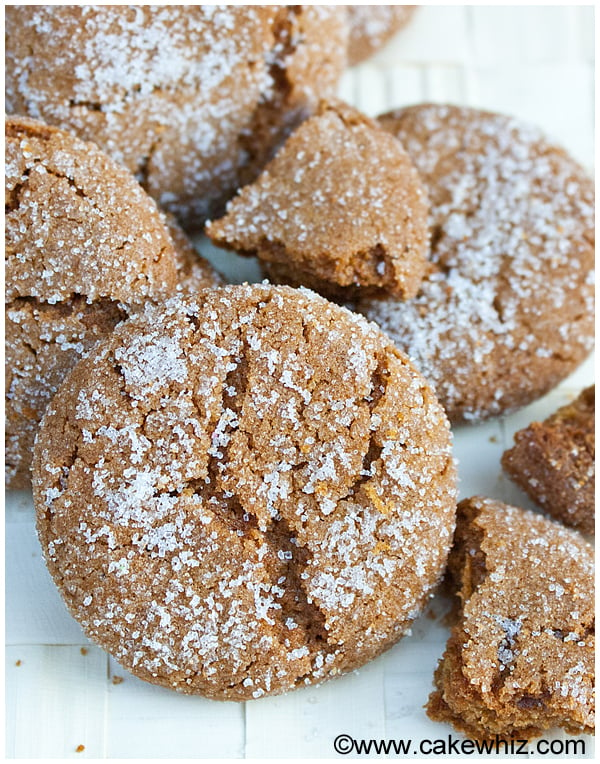 OR maybe…It had something to do with the fact that I am a CHOCOHOLIC and there are NO traces of chocolate in these cookies…hahaha.
No wonder I steered CLEAR of them…lol.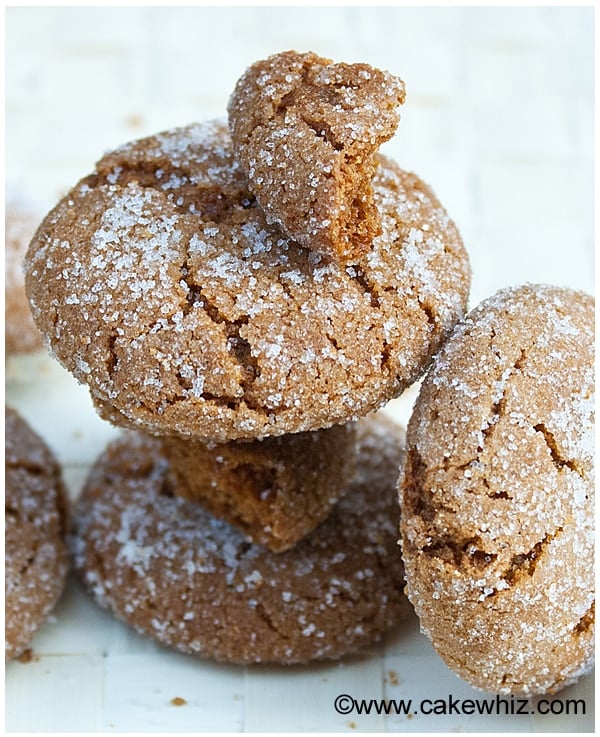 I still remember the FIRST time I tried them…
One of my friends made them for a Christmas party and she kept INSISTING I try them.
Finally, to make her HAPPY…I picked up a cookie and thought: "Oh man! I am SCREWED… There's NOT even see a single chocolate chip!!!!" hahah 😛

I was pleasantly SURPRISED when I took my first bite… loved it…and asked for the whole box plus the RECIPE….hehe!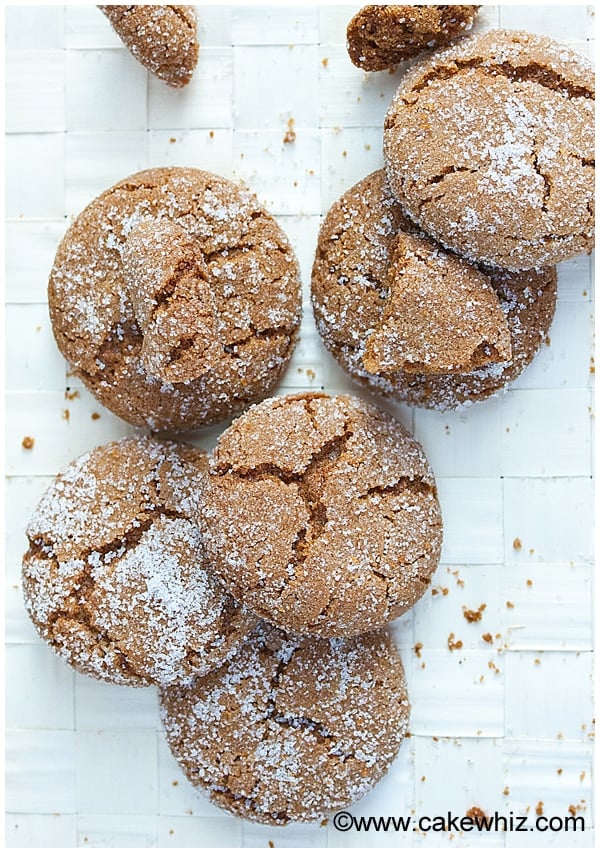 You guys are gonna love these cookies! They are AWESOMEEEEE… Crinkly and slightly spicy with a LOVELY texture… soft but NOT too soft with a bit of crispiness…
Every time I make them cookies, I think of my friend.
She was the first person to introduce me to the FABULOUS "non-chocolate" world of cookies! 😀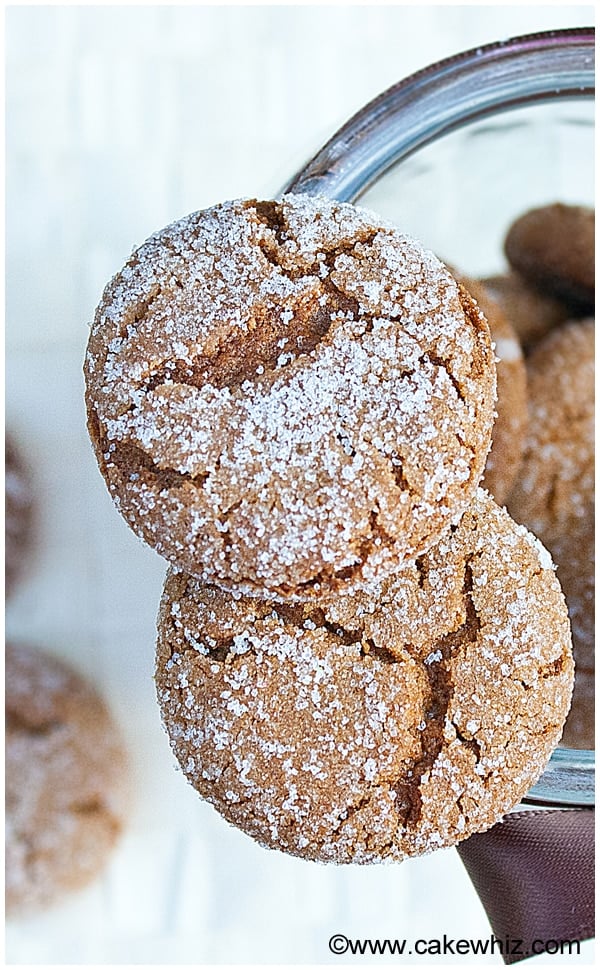 To make these molasses crinkle cookies, you will need the following ingredients:
2 1/2 cups all purpose flour
1/2 cup butter
1/4 shortening
1 cup brown sugar
1 egg
1/4 cup molasses
2 tsp baking soda
1/4 tsp salt (omit salt if you use salted butter)
1/2 tsp vanilla extract
1 1/2 tsp cinnamon
1 tsp nutmeg 
NOTE:
You can add more or less spices depending on your preference. You can also add 1 tsp ginger and 1/2 tsp cloves if you prefer. I find that too strong for my liking so I usually omit that.

And here are the steps:
Step 1:
Cream butter and shortening until all the lumps are gone and it's nicely blended.

Add eggs, molasses and vanilla extract. 
Mix for about a minute.
Step 2:
In a separate bowl, add flour, sugar, salt, baking soda, cinnamon and nutmeg.
Mix with a spoon.
Dump this dry mixture into your wet mixture and mix.
You will have to eventually have to use your hands to mix everything to form "somewhat" of a dough…It will be slightly sticky.
Now, you have 2 options:
You can pop this dough  into the refrigerator for about half an hour and then make little balls OR if you are impatient like me, just rub some shortening or butter on your hands and start pulling portions of this dough and make balls immediately.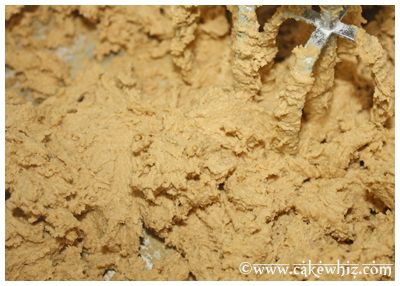 Step 3:
Make little balls of cookie dough (about the size of a walnut).
Roll them around in a dish filled with sugar (just regular granulated sugar…NOT powdered sugar).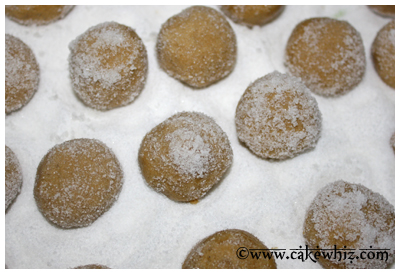 Step 4:
Place these balls on your cookie tray and bake for about 10 minutes at 375 degrees.
Allow them to cool off on the tray and DON'T try to remove them before they have cooled off completely.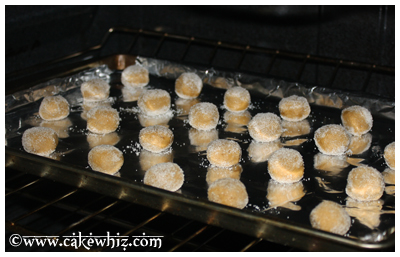 Store in a cookie jar and you are done!
By the way, this recipe yields A LOT of cookies but I am NOT complaining!
They are gone before I know it!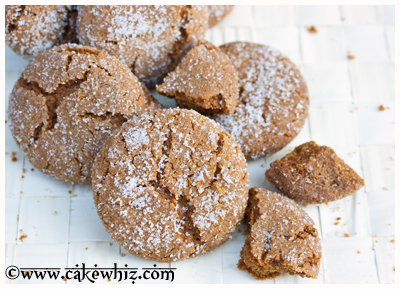 Here is a TIP: These cookies have a tendency to get hard after about 24 hours. As soon as they get hard, I place a slice of bread in my cookie jar, tighten the lid and just let it sit overnight. The next morning, the bread becomes hard and the cookies become soft. That's coz all the moisture from the bread is now in the cookies. I throw out the bread and enjoy my soft cookies. If they get hard again, you can do this bread trick again. You can do this trick with sugar cookies too! 😉
Well, that's all for today.
If you liked these cookies, you may also like some of these other cookies…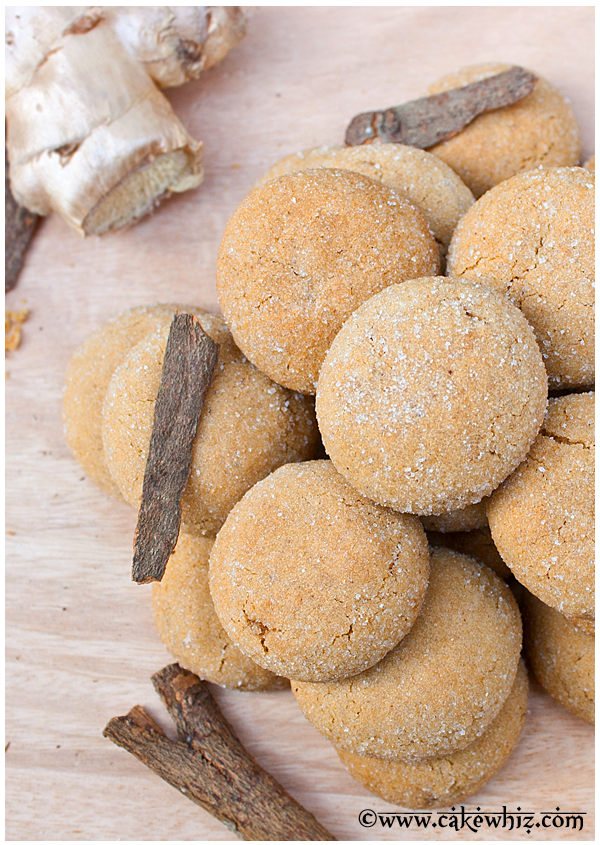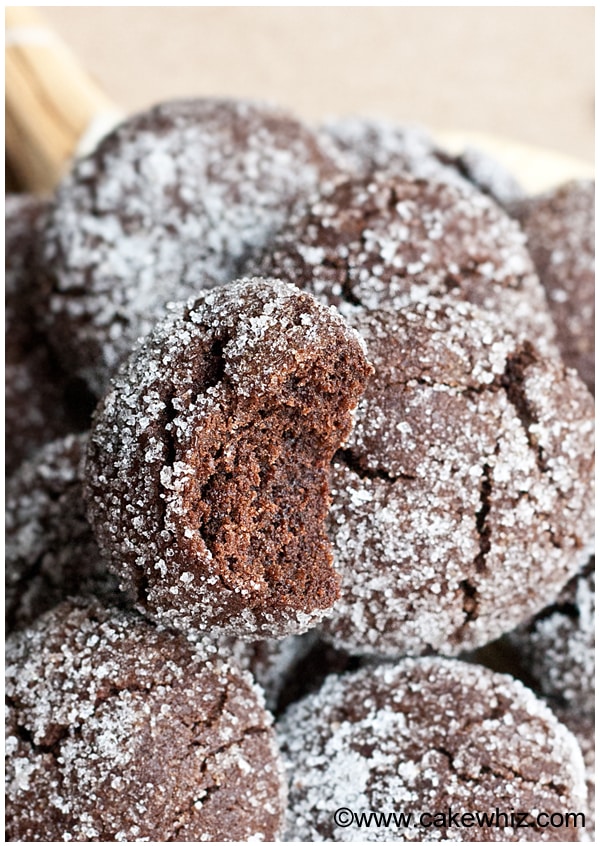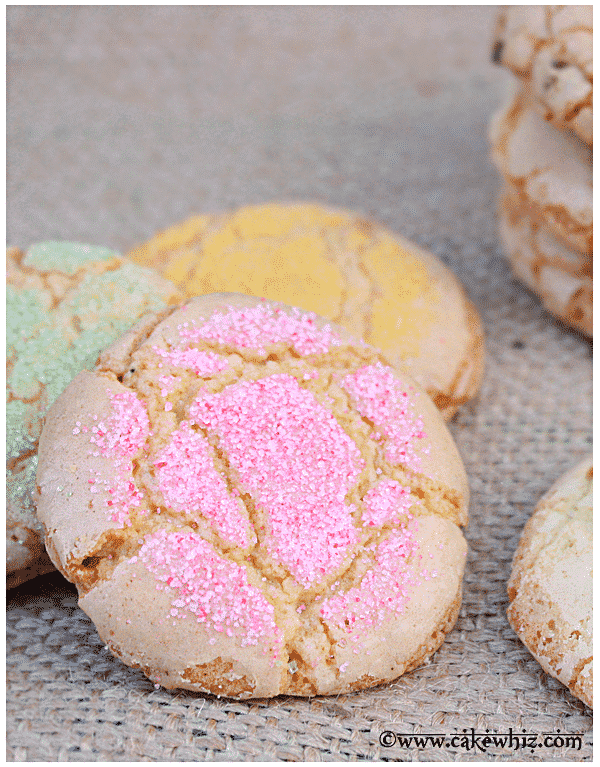 Until next time, tata my lovelies