As you all know, buying fondant from stores is not only pricey but people don't exactly like its taste either.
However, marshmallow fondant, also called MMF, is not difficult to make and tastes very good.
I haved used MMF to decorate cakes, cupcake, cookies and even brownies.
It's a fun way to "jazz up" your desserts 😉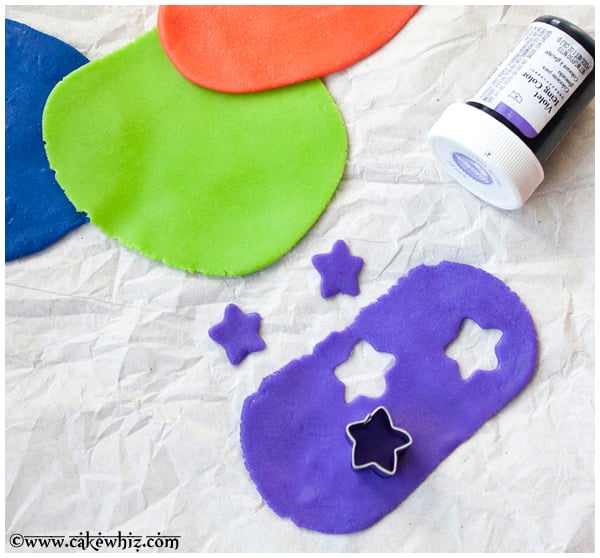 Over the last few years, I have learnt quite a bit about fondant and I thought I would share my insight with you…
– Fondant has a tendency to dry up quickly. So, when you are not using it…make sure to keep it tightly wrapped in saran wraps or keep it in tight ziploc bags. 
– As fondant ages, it gets a little hard. That's not a big deal! Just rub some shortening and start kneading until it gets soft again. You can even heat it in the microwave for 5 second increments.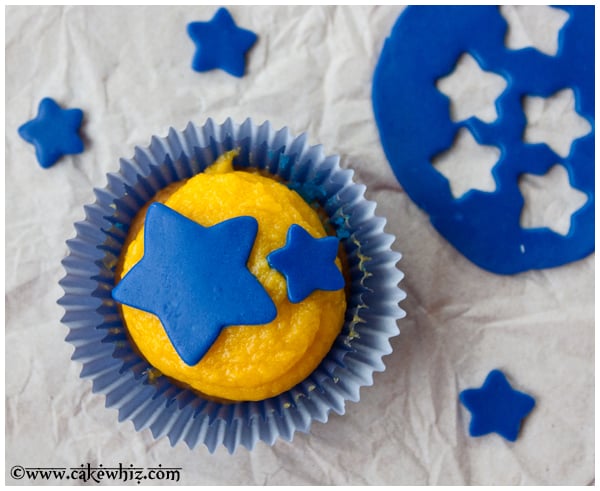 – Fondant should NOT be refrigerated or at least I have not had any success with it. It tends to get soft and very mushy…EEKS!
– And OH! Fondant should be colored with gel colors and NOT liquid colors. I have done a whole post on coloring fondant properly with lots of tips that you should really check out.
– Fondant is slightly sticky to work with. You can prevent fondant from sticking to your work surface (especially when you are rolling it out) by sprinkling some powdered sugar or cornstarch.
– After making MMF, allow it to sit for 24 hours or at least overnight. This makes it easier to handle 🙂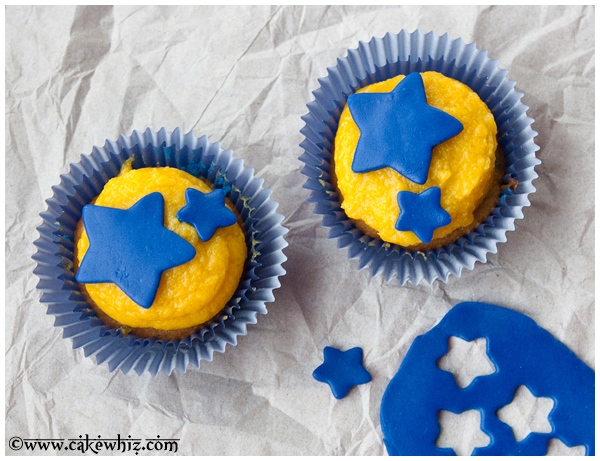 My version of MMF is modified from recipes I saw at these three sources:
1) Rolled marshmallow fondant recipe at Wilton
2) Kiele Briscoe's marshmallow fondant recipe on allrecipes.com
3) Tippystclair's homemade marshmallow fondant recipe from grouprecipes.com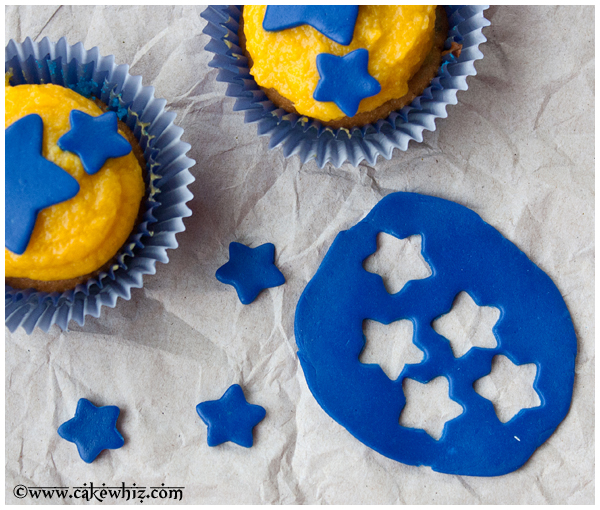 Here's a step-by-step tutorial, showing you how to make marshmallow fondant…
To make it, you will need the following ingredients:
1 packet of white marshmallows (my packet was 8.82 oz/250g)
3 – 4 cups powdered sugar
Vegetable shortening – according to your need
1 tablespoon water
1 tablespoon vanilla extract (or any other extract you prefer)
Note: Make sure your extract is colorless or else your fondant will change color and not be white
UPDATE (DECEMBER 16/2012): Please scroll down and read the comments. A few of my readers were kind enough to let me know what can be used instead of shortening in Australia, UK and other places where shortening is unavailable. 
Here are the steps:
Step 1:
Take out your marshmallows into a deep microwavable bowl.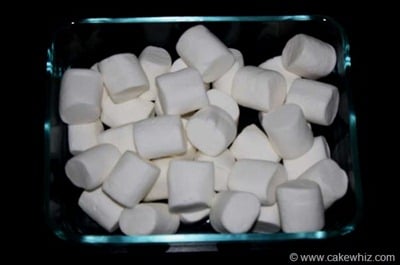 Step 2:
Add water and vanilla extract.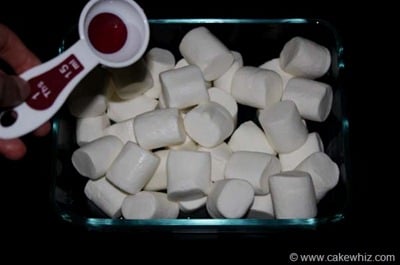 Step 3:
Heat in the microwave for 1 minute. Take it out and give everything a stir and then, heat it in the microwave for another 1 minute.
Step 4:
Take your bowl out of the microwave.Stir everything with a spoon until you have a smooth mixture.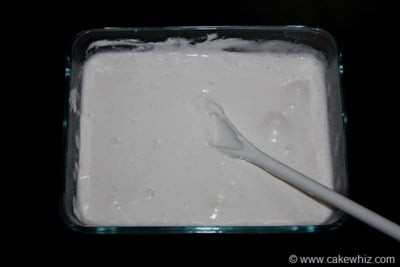 Step 5:
Start adding sugar, 1 cup at a time. By the end, I had used 3 cups of sugar. You may need to use more depending on the type of marshmallows you are using. Keep mixing everything with a spoon until it starts to take a "dough-like form." At this point, it is best to start kneading with your hands.
Note: Make sure you grease your hands with A LOT of shortening before you start kneading. The dough is extremely sticky. If you are kneading on a table or any other flat surface, then make sure you grease that area with A LOT of shortening too.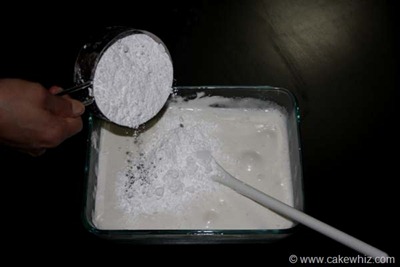 Step 6:
After a bit of kneading, the "gooey" mixture transforms into fondant.
Note: If your fondant feels too dry, rub it with some shortening to make it pliable or heat it for a few seconds. If your fondant feels too wet, add some more sugar and knead it a bit more.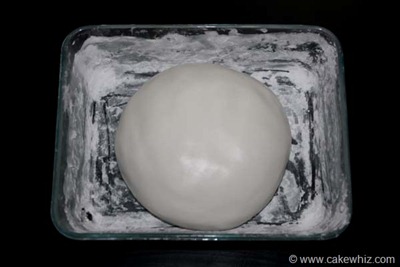 Step 7:
For storage, grease fondant with some shortening and cover it in a sheet of parchment paper.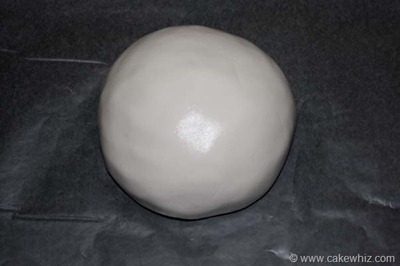 Step 8:
Now, place it in a sandwich bag.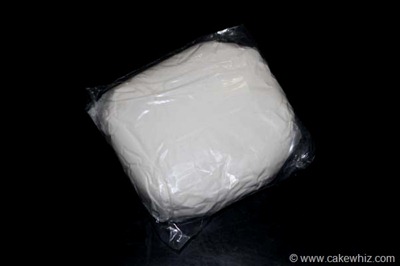 Step 9:
Tighten the corners of your bag.
Let it sit overnight and it is ready to use the next day (about 24 hours)aqz.
Note: DO NOT refrigerate fondant!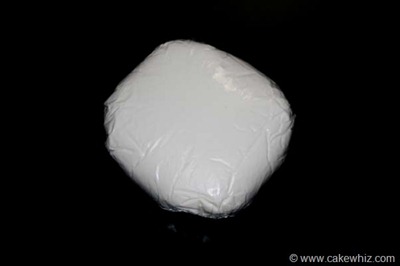 You can now use gel colors to tint your fondant and use cookie cutters to cut out cool shapes!
I have done a detailed posting about coloring fondant that you should check out 🙂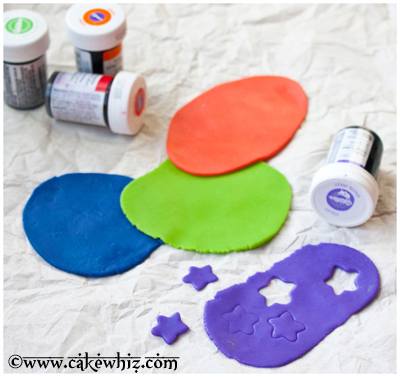 In the past, I have used this fondant to make many decorations for my cakes, cupcakes and cookies. 
Most are available on my blog. So, feel free to browse around. 
But, here are some popular posts in which I used marshmallow fondant or a combination of marshmallow fondant and gum paste (called 50/50)….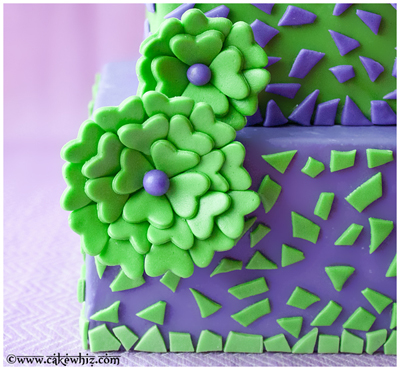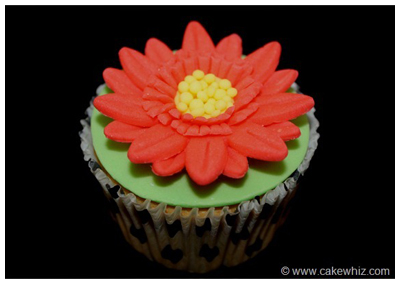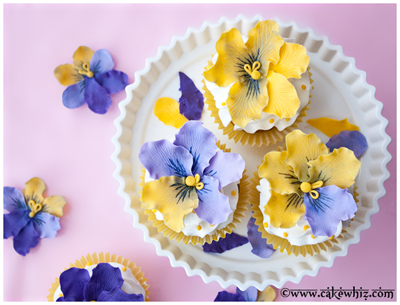 Homemade jumbo heart sprinkles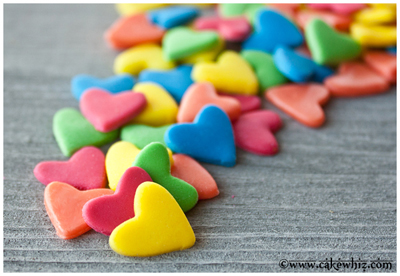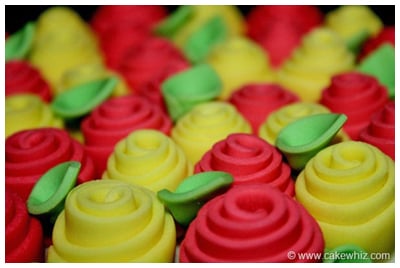 Well, that's all for today.
Until next time, tata my lovelies 🙂