How to make fondant pansies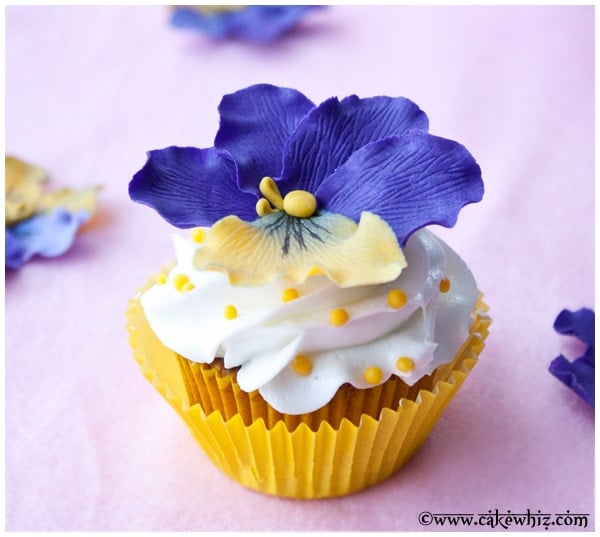 Dear Mother Nature,
In case you didn't get the memo, I am here to remind you that it's officially "Spring."
So, I would like to see warmer temperatures as soon as possible. Thanks!
From,
A gal who really wants to pack away her winter jacket.
Yes! That's how I am feeling at the moment.
I want to see flowers BLOOMING, feel the cool spring BREEZE against my face, sit in the balcony with my little one and hear birds CHIRPING…
Since mother nature is not on my side…I have decided to get YOU and MYSELF in the mood for Spring by making these edible PANSIES 
I know there are many pansy cutters in the market. 
But why spend money on them when you can make pansies using BASIC cutters? 
My TUTORIAL at CakeJournal will show you how to make these gorgeous pansies using SIMPLE CUTTERS that you probably have at home…
I used them as cupcake toppers on my favorite vanilla cupcakes, topped off with buttercream swirls!
Now, don't just sit here. Hop on over to CakeJournal for my TUTORIAL 
Until next time, tata my lovelies!