How to make fondant fantasy flowers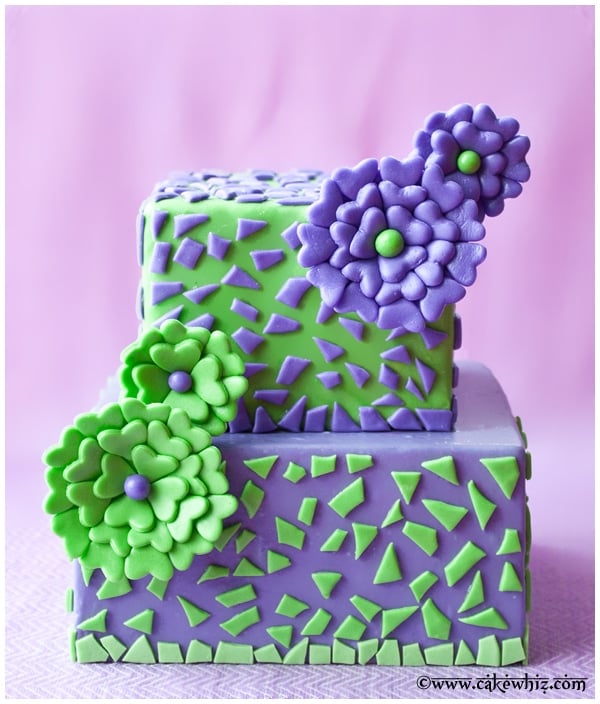 How many of you follow me on Facebook? Come on… you surely must follow me 
I LOVE Facebook and share lots of fun stuff from my blog and other people's blogs too! PLUS, that is usually the first place where I make important announcements!
Speaking of announcements, did you hear the exciting news I shared last week? 
You didn't? Eh? 
 *gasps*
Well, allow me to share the news again coz I still can't believe THIS has happened…
As of this month, I will be one of the co-writers for THE BEST cake decorating site ever a.k.a CAKE JOURNAL! I am SOOOO excited to be working with a great team. We will be sharing tutorials and recipes for great treats. 
But don't worry… I am NOT abandoning my blog. I will NEVER EVER do that coz I love you all so much. All this means is you will get to see even MORE tutorials from me!
Are you excited? Coz i am SUPER- PUMPED!!!! 
I shared my first cake on Cake Journal yesterday. It was an elegant cake with fantasy flowers.
I bet you already have a HEART cutter and CIRCLE cutter at home coz that's the only "fancy stuff" you need to make these beauties 
Now, hop on over to Cake Journal to check out MY TUTORIAL.

Btw, do you see the random mosaic pattern all over my cake? I did it because I thought it would be a nice touch BUT today, I realized this is a great way to HIDE fondant imperfections.
Just like we have bad hair days, cake decorators also experience "bad fondant days" … Am I right? 
So, if your fondant covered cake is driving you crazy with UGLY bubbles, bumps and tears (don't look at me like that… it happens to the best of us 
)… Then, all you need to do is cut out some weird and irregular shapes of fondant. Start sticking them on to your cake randomly by brushing some water or corn syrup and voila… all flaws MAGICALLY DISAPPEAR! 
Well, that's all for today. Be sure to drop by Cakejournal for MY TUTORIAL...
Until next time, tata my lovelies 
---
Craving for more? 
Then, Subscribe to my blog posts and be sure to follow me on Facebook, Pinterest and Twitter for updates…