Well folks, unless you are living inside a bubble, you've probably heard the BIG news…
*Drum roll plz*
The ROYAL baby is finally here! YAY! 😀
I honestly DIDN'T expect myself to get WRAPPED up into this whole royal birth but somehow, I did…hehehe
So naturally, I have babies on my mind.
And to CELEBRATE little Prince George's arrival, I am sharing this baby cake that I made for CakeJournal. 
Don't those little fondant shoes just melt your heart with CUTENESS? hehehe 🙂
You can find my step-by-step tutorial AND template for making these fondant shoes at Cake Journal.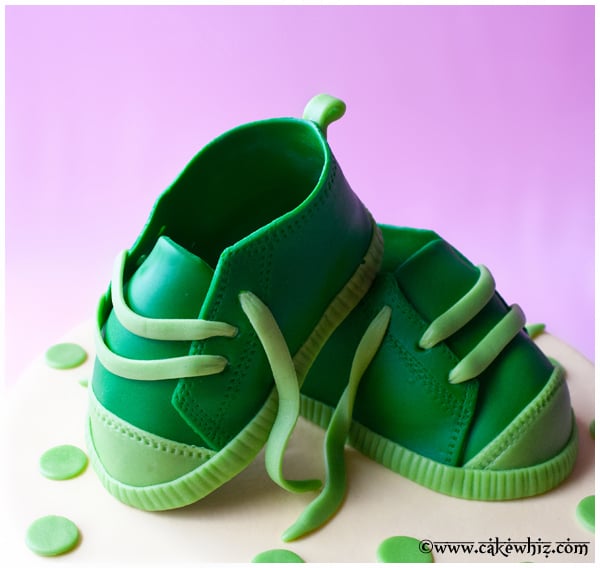 Here are some more details of this cake…

This was an 8×3 round chocolate cake, covered in buttercream icing.
And then, it was covered in yellow marshmallow fondant and green polka dots.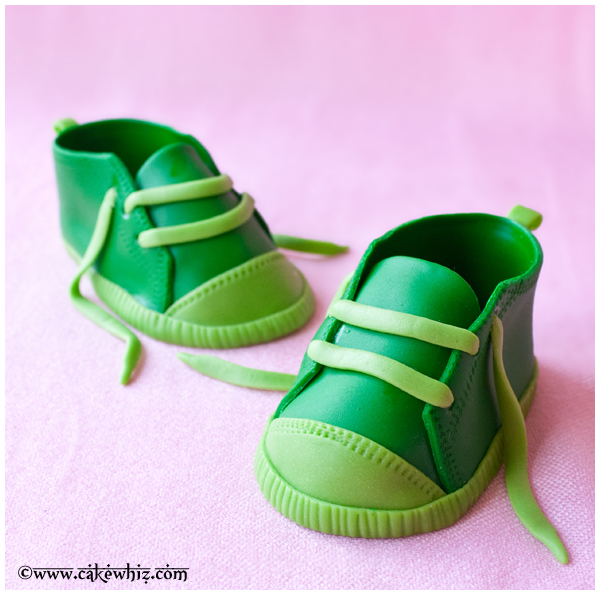 Well, that's all for today. I hope you found this tutorial helpful…
Tata my lovelies 🙂