How to decorate cupcakes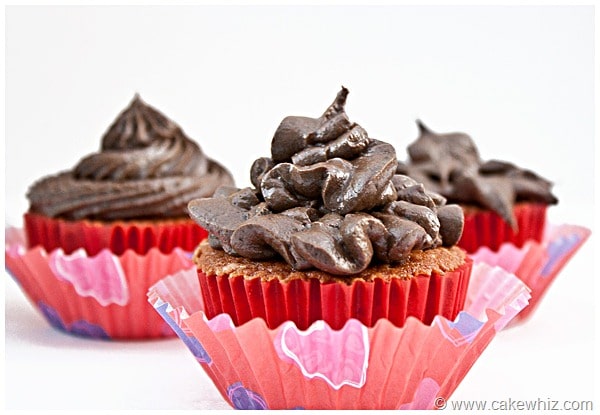 My goodness! This has been a tiring week. My little one has started eating solids and he is a VERY VERY VERY picky eater! It can take me up to an hour just to get through one feeding
Every day, I try to feed him something different just so I get an idea as to what he likes. 
I know this has nothing to do with today's posting but I just wanted to ask all my mommy friends out there…Did your kids give you a hard time as well? What type of food did you try? I think I am starting to run out of options …so, all suggestions are welcome
AND NOW…let's talk about cupcakes! Yummy little delights with creamy buttercream icing! mmmmmmmmmmmmmmmm…
I have yet to meet a person who doesn't like cupcakes!
They are just so soft and cute that no one can resist them and once you ice them in a buttercream design, they become even more irresistible
Two of the most common requests I get from my lovely readers are: "How do you make swirls on cupcakes?" and "How do you make roses on cupcakes?"
In addition to responding to those 2 requests, I thought it would be a good idea to show you a bunch of different designs that I use to decorate cupcakes as well
Rather that do a picture tutorial, I decided to do a video tutorial with the hopes that everything would be more clear.
I am a little camera- shy so I am not in it but my hands are in it…hahah
I still need to learn a few things about filming a video properly…lol. So, plz pardon the shadows and random jerks and movements in the video. I promise my next video will be much better
But for now, sit back and enjoy the video…
It's always nice to have a handy guide. So, I took this picture with different cupcake designs and their corresponding decorating tips.
This makes everything even clearer… right?
Well, that does it for today. Hope you found the tutorial helpful and let me know if you have any suggestions to improve the video and if you have any requests for new postings
Until next time, happy baking!