Father's day shirt cupcakes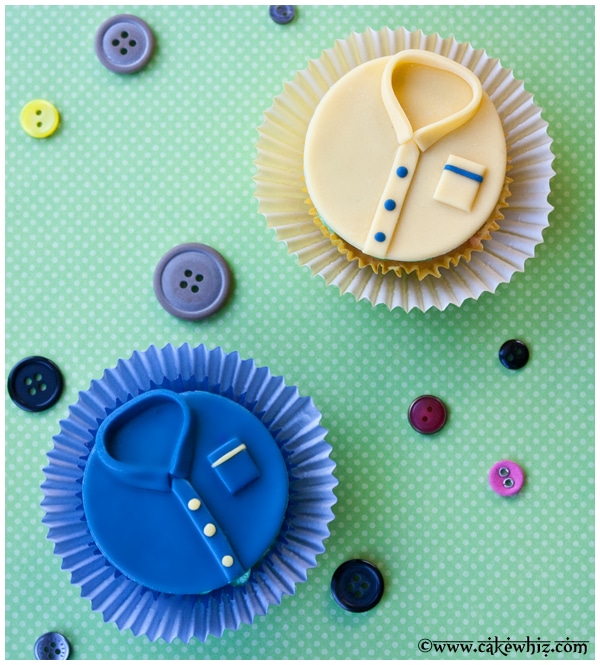 A few years ago, I made a round shirt cake and it's still one of my FAVORITE Father's day cake.
Naturally, I wanted to prepare some COOL Father's day treats this year too…
And I thought it would be AWESOME to have a MINI version of that cake coz we DON'T always have time to make an elaborate cake!

So, I spent some time playing with fondant and Voila….
EASY PEEZY shirt cupcakes were born!
You can find my step-by-step tutorial for making these shirt cupcakes at CakeJournal.
I used marshmallow fondant for the decorations. 
A topper this sweet needed a delicious cupcake. So, I made my favorite vanilla cupcakes.
Well, that's all for today.
I have one more Father's day creation to share with y'all. So, stay tuned for that

Take care my lovelies