Easter bunny cake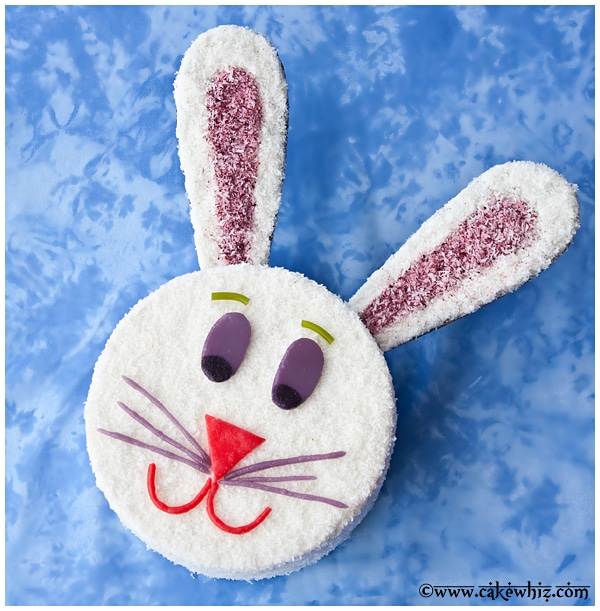 Have you ever seen a cake which you DESPERATELY want to make BUT you end up getting busy with other stuff and that cake NEVER sees the light of day??? I am sure I am not the only one with that problem…Right? lol 

For me, it's this BUNNY cake.
I first saw it in Country Living a couple of years ago and ever since, I have been telling myself: "I am going to make that cake tomorrow."
But for some reason, that "tomorrow" never comes… lol.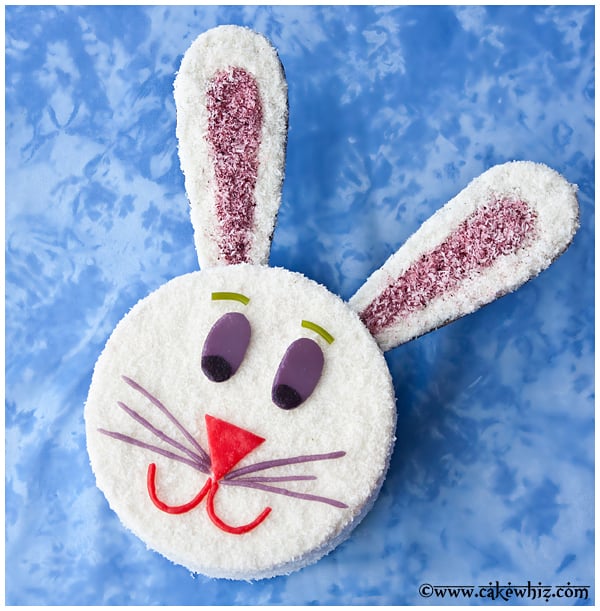 However, a few weeks ago, I FINALLY made a similar cake for CakeJournal with all full tutorial.
It's surprisingly EASY to prepare and SIMPLE enough that even kids can help. This is also a GREAT cake for anyone who does not like fondant because all the details are made with coconut and candies… Don't you just love that? 

In my humble opinion, this cake is PERFECT for your Easter party. So, head over to CakeJournal for my detailed TUTORIAL.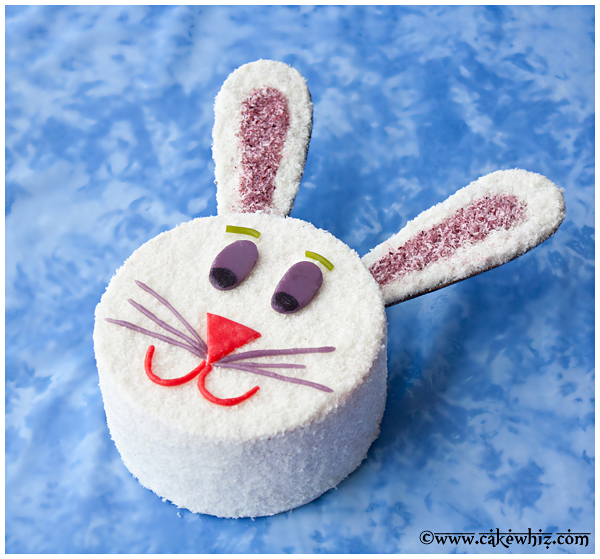 Here are also a few other Easter ideas from my archives…I am sure there is something in here you would enjoy making for your family and friends 


Please pardon the quality of a few of these pictures. Some of them are from a few years ago when I was CLUELESS about using my camera…hahaha 

Easter bunny toppers on mini sprinkle cakes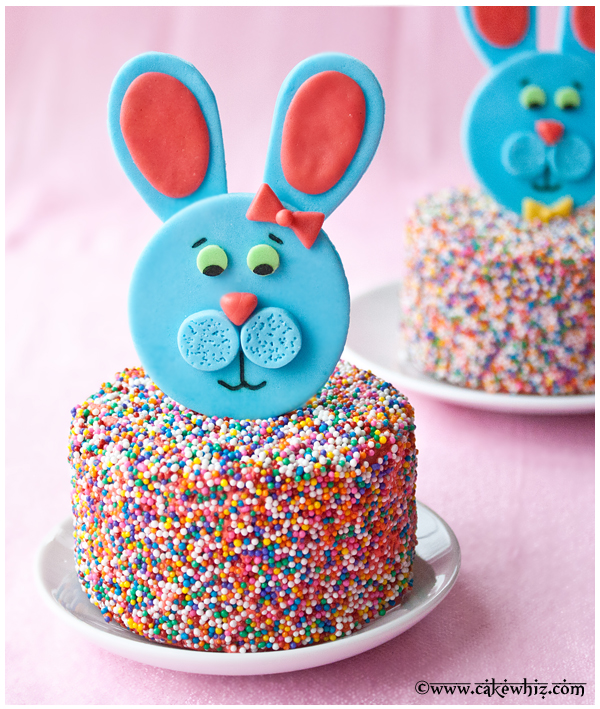 Easter chick cookies on top of cupcakes
Cake with a fondant chick in a chocolate basket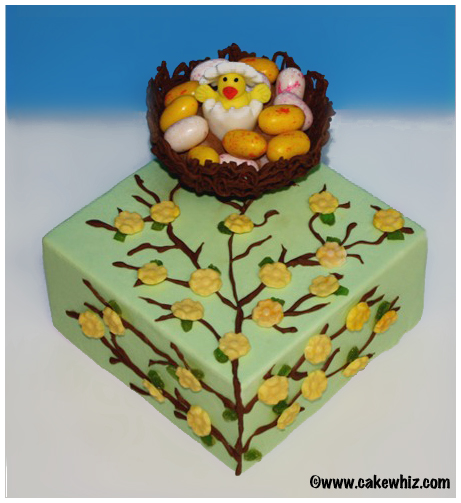 That's all for today. Happy Easter everyone!
---
Craving for more? 
Then, Subscribe to my blog posts and be sure to follow me on Facebook, Pinterest and Twitter for updates…