Cookie cake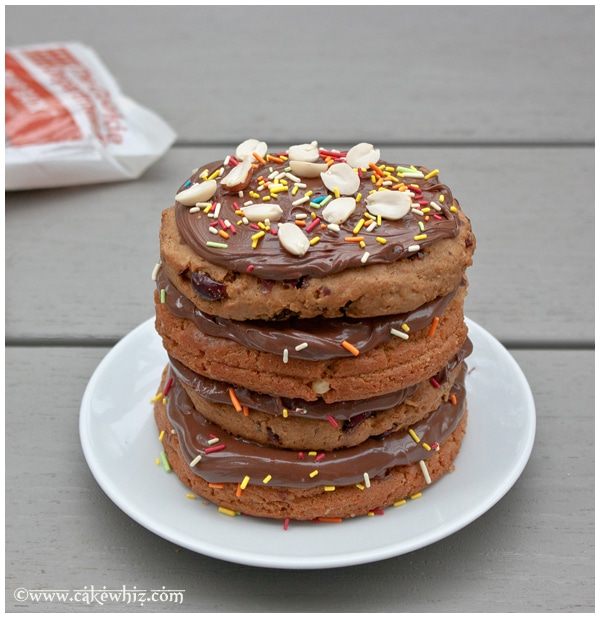 Have you guys EVER heard of "The cookie department"??? 
If you are a cookie lover, you REALLY should check them out!
I usually DON'T buy cookies coz I LOVEEEE home-made ones. 
But, these cookies taste just like the ones we make at HOME 😀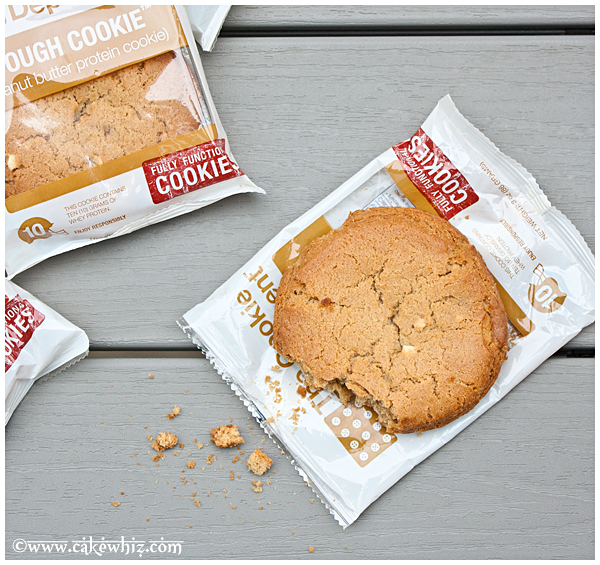 That's probably because their ingredient list is so "PURE."
For starters, these cookies have NO refined sugars, NO GMO's, NO trans fat and NO artificial flavors! WOOHOO! 😀
And best of all, I can pronounce ALL the words on that list…lol.
There are NO crazy and scary scientific names that FREAK me out…hehe :S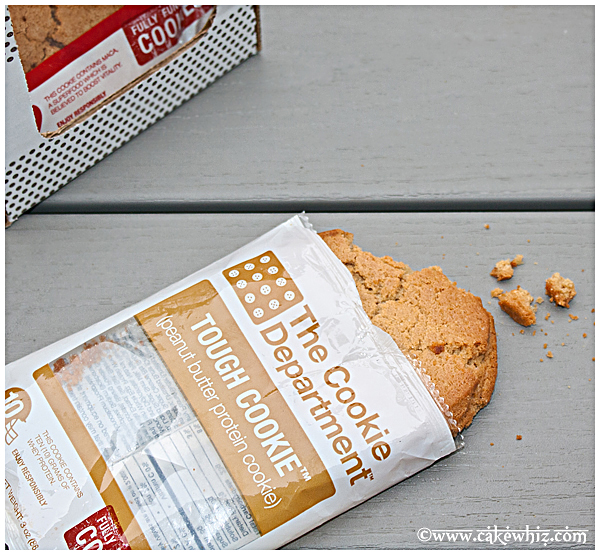 Even my picky 1 year old APPROVES 😉
Since I know exactly what's in these cookies, I DON'T feel guilty giving them to him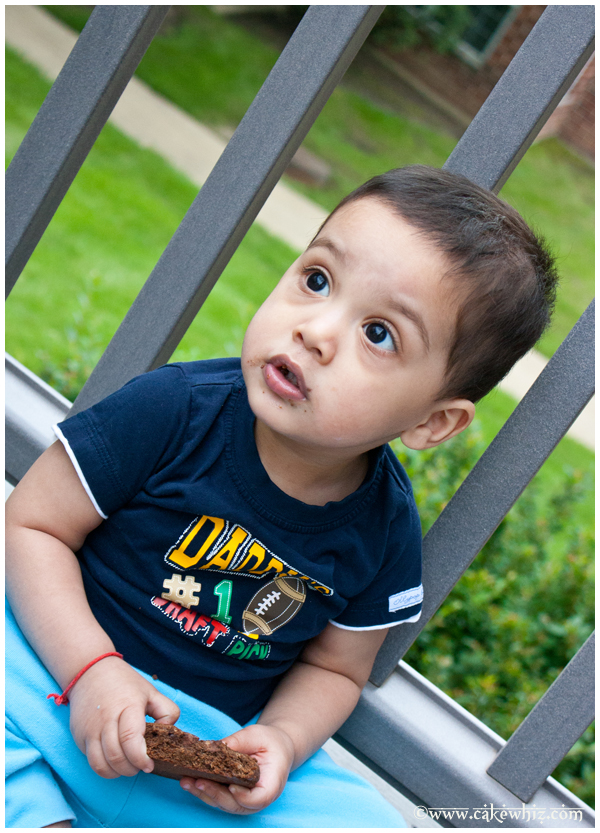 As of now, these cookies are only available in SOME stores.
But, you can order them online and trust me, it will be the best money you ever spent 😉
There are 5 FLAVORS with very CUTE names:
1) Chocolate chip nookie- This was my little one's favorite. It contains "maca," which is considered to be a "superfood" and boosts vitality.
2) Tough cookie- Perfect for peanut butter lovers everywhere. It also contains 10 grams of whey protein and really FILLS you up.
3) Great full- Made with sweet potatoes and cranberries and is packed with anti-oxidants. This cookie is also VEGAN and probably the best vegan cookie I have ever had!
4) Snap back- This is a spiced ginger cookie and was unfortunately my least favorite. I like a subtle spice in my cookies and I found these to be TOO spicy.
5) Awaken Baked- An espresso cookie, which is my FAVORITE! It's made from 1 full cup of coffee!!! How COOL is that?! 😀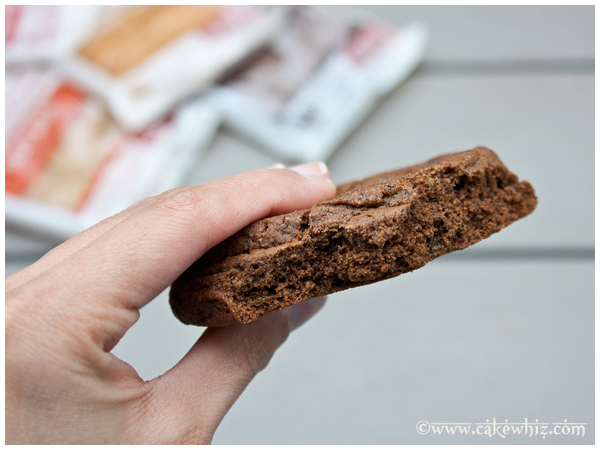 With ALL that being said, do you know the BEST thing you can make with these cookies?!
A COOKIE CAKE, of course 😉
OMG…It's to die for!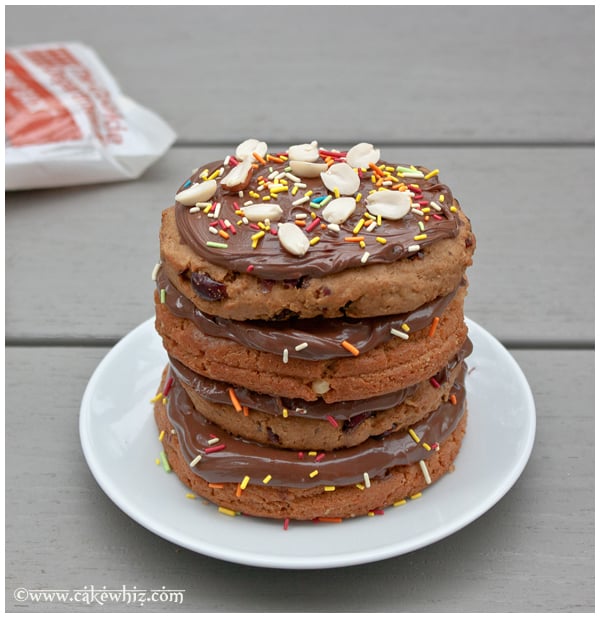 This is what you need to do:
Step 1:
Pick out three cookies and they should be the same flavor.
Step 2:
Smear a bunch of Nutella on top of each cookie or peanut butter or jam or whatever you like…hehe.
Step 3:
Stack the cookies on top of one another. 
Step 3:
Top it all off with some sprinkles and peanuts. 
Step 4:
Prior to eating, pop this in the microwave for a few seconds (about 15 seconds) to soften it up and ENJOY!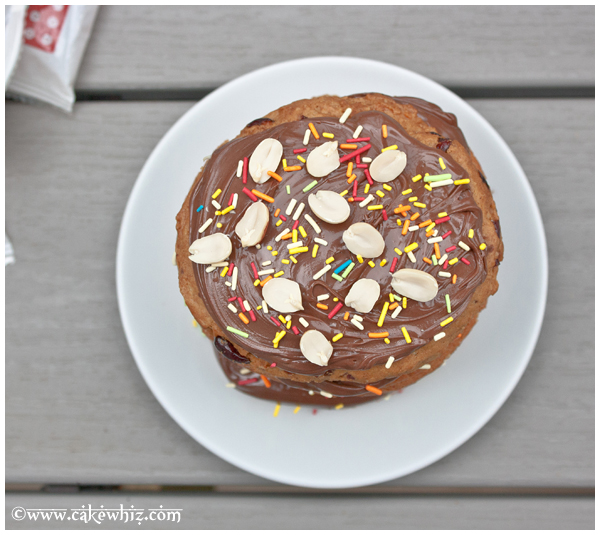 Now, get some of these cookies ASAP and make yourself an outrageous COOKIE CAKE 😀
Until next time, tata my lovelies…