Checkerboard Cake Pan Giveaway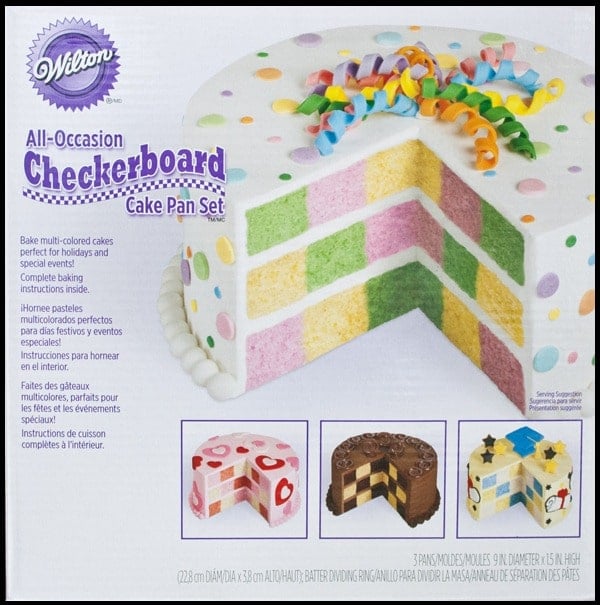 GIVEAWAY IS NOW CLOSED… We have a Winner!!!
EFTYCHIA!!!
Eftychia.. can you email me the address so I can ship out your prize?
Everyone else… thank you for entering. Cakewhiz now has over 600 followers
---
In light of the fact that my little blog reached 500 likes on Facebook, I want to show how much I appreciate all of you. So, I am having a giveaway
One lucky person can win Wilton's checkerboard cake pan set. The box contains 3 pans and and a batter dividing ring. I love this set! It's always fun to see people's faces when they cut into a cake and see a surprisingly colorful pattern
To enter this giveaway, all you have to do is follow CAKEWHIZ on Facebook.
If you already follow, leave a comment saying what color pattern you would chose for your checkerboard cake???
This giveaway is open to U.S. residents only (Sorry… I wish I could open it internationally but the shipping costs are insane
)
This giveaway closes on AUGUST 10th (12:00 midnight)
No one is sponsoring this giveaway.