Many people have asked me for my buttercream icing recipe and I am really happy to share it today 🙂
This recipe makes the SOFTEST and FLUFFIEST frosting ever!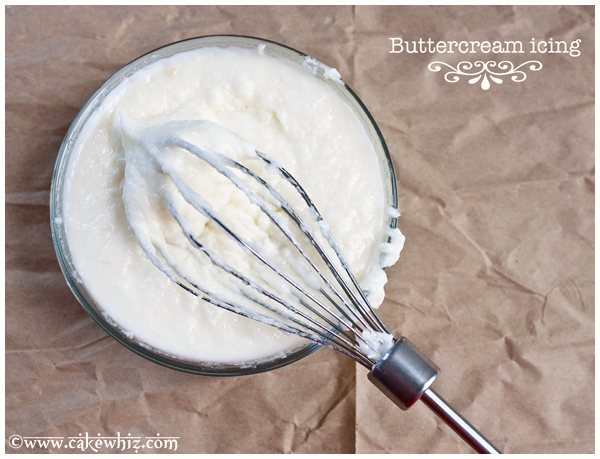 You can use it to frost your cakes and cupcakes or even make icing decorations like flowers. 
This recipe is modified from an AWESOME flour frosting my Mom makes AND Wilton's buttercream icing.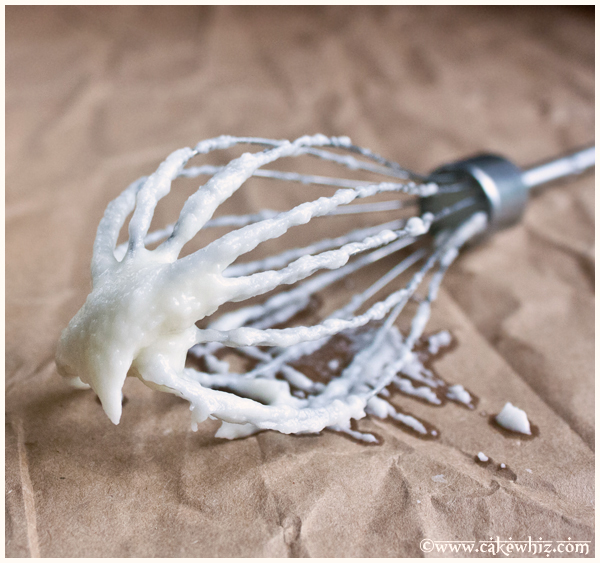 The addition of FLOUR is the key to the VELVETTY texture of my buttercream!
People worry that they would taste the flour but NOPE… You won't taste it at all! 😉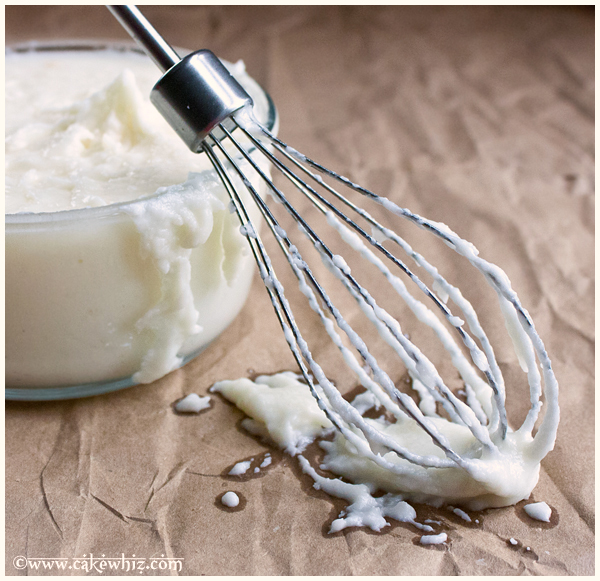 Unlike typical buttercream icings, my recipe takes a bit more time to prepare and there are a few more steps.
But trust me…this frosting is WORTH the extra effort 🙂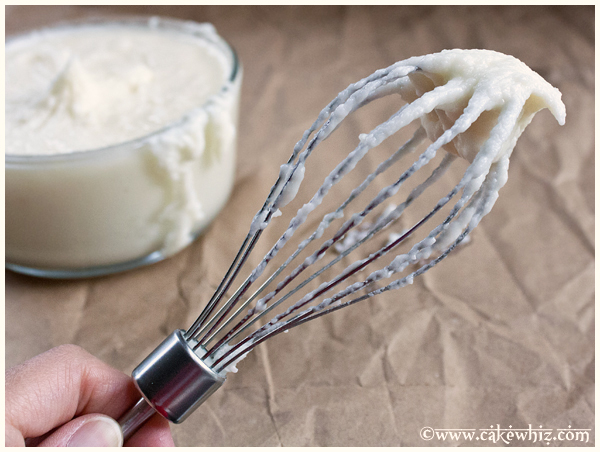 To make this frosting, you will need the following ingredients: 
2 cups shortening (I like to use 1 cup shortening and 1 cup butter) 
4 – 6 cups powdered sugar (based on your taste preference) 
1/4 cup all purpose flour 
1 cup milk (I use vanilla flavored almond milk…you can use whatever milk you like) 
1 tbsp vanilla extract (If you want pure white icing, use the clear vanila extract and not the brown one. I usually buy mine from Michaels or Hobby Lobby)
1 tsp almond extract
1 tbsp meringue powder (optional…I feel that this helps in stabilizing my icing) 

VARIATIONS:
– To make peppermint icing, omit other other extracts and add 1 tbsp peppermint extract or more if you want it very minty. 
– To make rose icing, omit all other extracts and add 1 tbsp rose water or even more if you want a very strong flavor and fragrance.
You can also make rose icing by using 3-4 tablespoons of a rose syrup called "Rooh Afza." It's a sweet syrup which is sold at Indian grocery stores. However, due to its pink color, your icing will become slightly pinkish. 
– To make coconut icing, you can use coconut milk instead of other types of milks and add 1 tbsp of coconut extract instead of other extracts. If you like a slightly chunky coconut forsting, add 1 cup of finely shredded coconut after Step 7. You will need to add a about 1/3 cup more milk to smooth out your frosting. 

Here are the steps for my basic buttercream icing:

Step 1: 
In a non-stick saucepan, add flour, milk and 1 cup of powdered sugar. The mixture will be lumpy.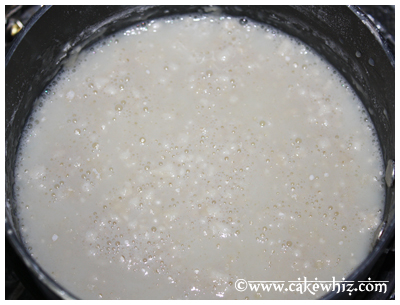 Step 2:
Heat this mixture at medium to low heat. You will need to constantly keep mixing with a whisk or a wooden spoon until everything dissolves and there are no lumps.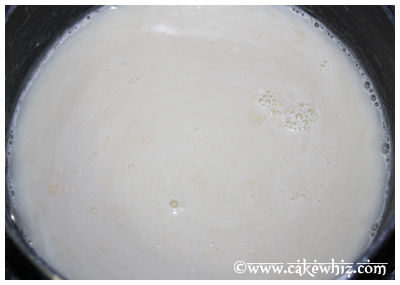 Step 3:
When the mixture gets thick and starts sticking to your spoon, remove this saucepan from the heat and allow it to cool and come down to room temperature.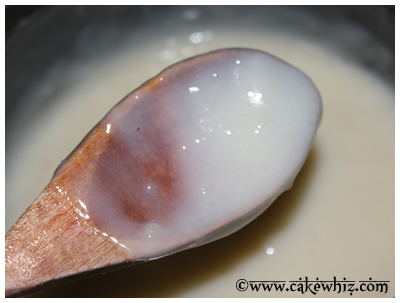 Step 4: 
Now… in a deep bowl, add shortening and butter (if you are using it) as well as meringue powder and vanilla extract.
Mix until it starts to get a little fluffy.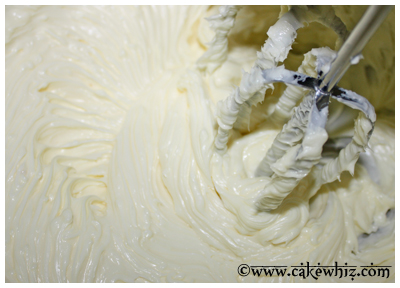 Step 5:
Now, add sugar a little at a time and keep mixing (I add 1/2 cup at a time).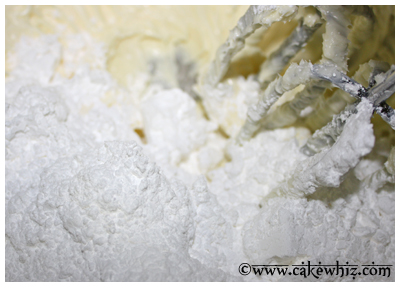 Step 6:
After you have added about 3 cups of powdered sugar…add the flour mixture into this bowl. 
PLEASE make sure your flour mixture is at room temperature.
If it's hot, your butter and shortening will start to melt and it will be a disaster.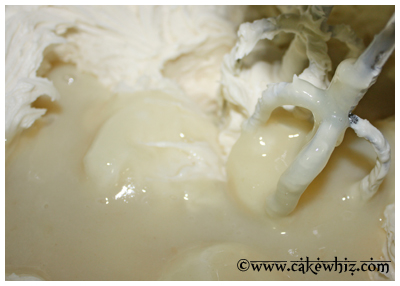 Step 7:
Mix everything properly again. 
At this point, taste your frosting to see if you are satisfied with the sweetness. If not, you can add more powdered sugar.
And you are done!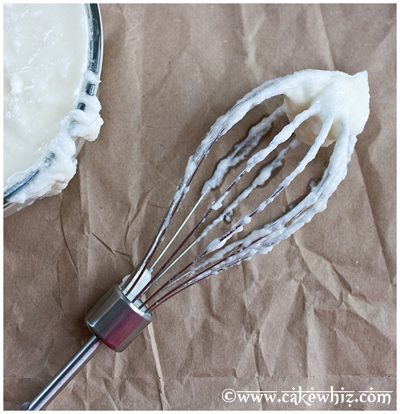 NOTES:
– Normally, I don't have to add additional milk or water to smooth out my frosting but if the weather in your area or the temperature in your house is being temperamental, you may need to add a couple of tablespoons of water to mix your frosting properly. 
– This frosting is NOT white. It's kinda "off-white." I have not figured out any way to make it pure white but I don't really care coz I tend to color my frostings…hehe.
– Before filling a piping bag and icing your cake, let this frosting sit in the refrigerator for 30- 45 minutes. It's easier to pipe this way.
– Use gel colors to tint your icing. If you want your icing to be red, I have noticed Americolor's red gel color works best. It seems to have a deeper shade of red than compared to Wilton's red gel color. 
I REALLY hope you guys try out this frosting coz I honestly think it tastes a gazillion times better than typical buttercream icings!
And if you liked this frosting, you may like some of these other frosting/icing recipes:
Strawberry frosting (No seeds!)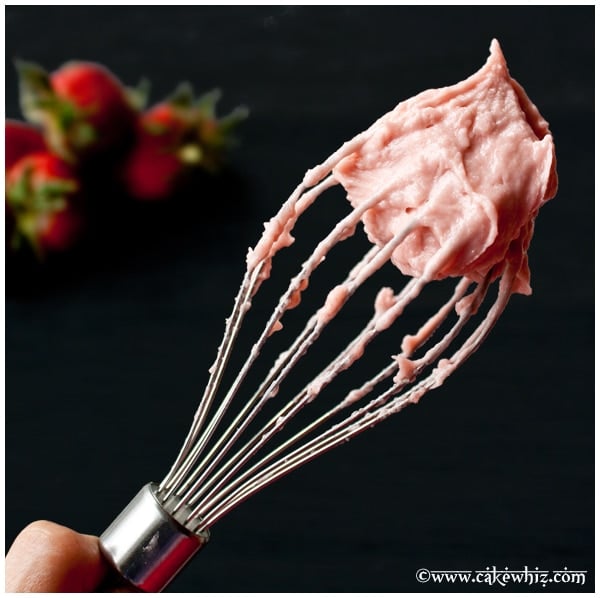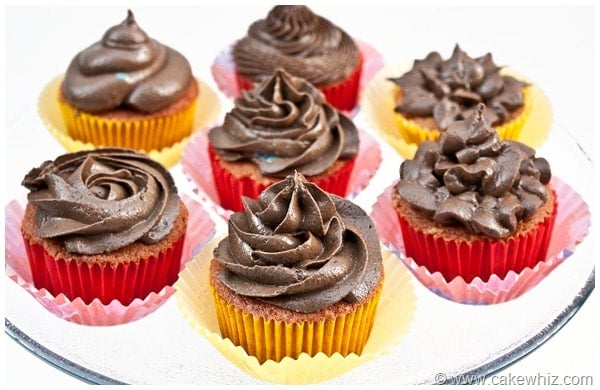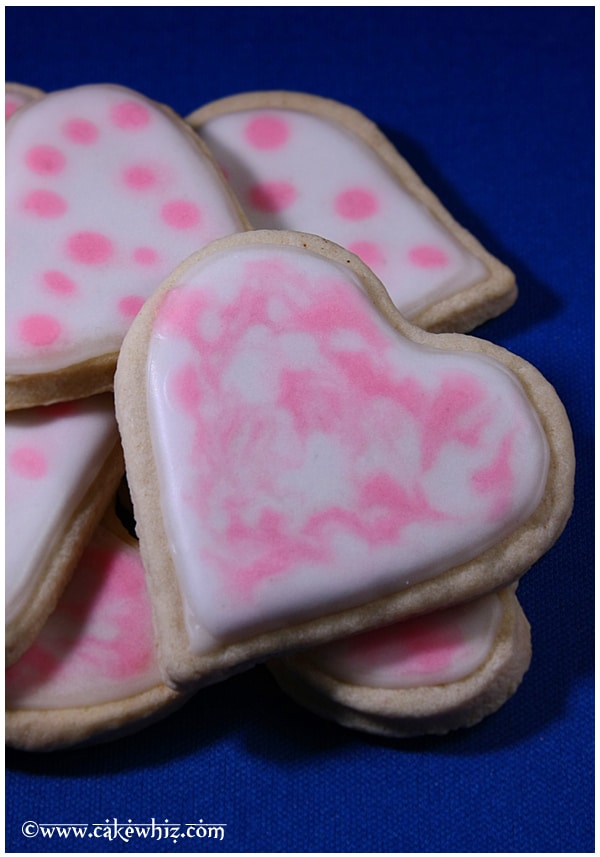 Until next time, tata my lovelies 🙂